Wow, thank God for the internet right? I mean, what on earth would we be doing right now without it!? Let's just pray that it doesn't crash, LOL. I've put together a list of our top 21 DIY projects that would be perfect to tackle during this time of quarantine. Even though most of them have a "wedding" twist, they're great for anyone to make and perfect for buying supplies online. Let's use this unique time wisely and get creative!
Felt Flowers
The best way to brighten up your home! We have free printable patterns available in each tutorial post and we also have $1.99 Cricut files for sale in our shop! Benzie Design is shipping felt straight to your door!
Honeycomb Beeswax Candles
These honeycomb beeswax candles are so easy and fun! The sheets ship straight from Etsy and are available in many different colors, yay!
Free Printable Wordsearch Paper
Originally intended to be wrapping paper, you can download our free printable file to create your very own Wordsearch!
Cork People
Paint yourself, your friends, and your family as cork people!
Baked Bath Salts
Whip up a batch of these fabulous baked bath salts because we all need some extra relaxation right about now!
Best Bag Ever
Try your hand at sewing with this unique bag tutorial. It can be created in ANY size and it's super easy. Even if you've never sewn before – you can make this!
Shrinky Dink Photo Key Chains
These key chains would be super fun to make with your kids! Print photos on shrinky dink paper (shipping from Amazon) and watch in amazement as they shrink in the oven!
Sharpie Mug
The iconic Sharpie mug. Cheap mug and Sharpie paint pens is all you need! Another fun idea for the kids!
Mason Jar Cookie Gifts
Ok so maybe we can't go "see" people but we can drop off gifts for them on their doorstep! Make up a bunch of these mason jar cookie mixes to better your neighbors quarantine time!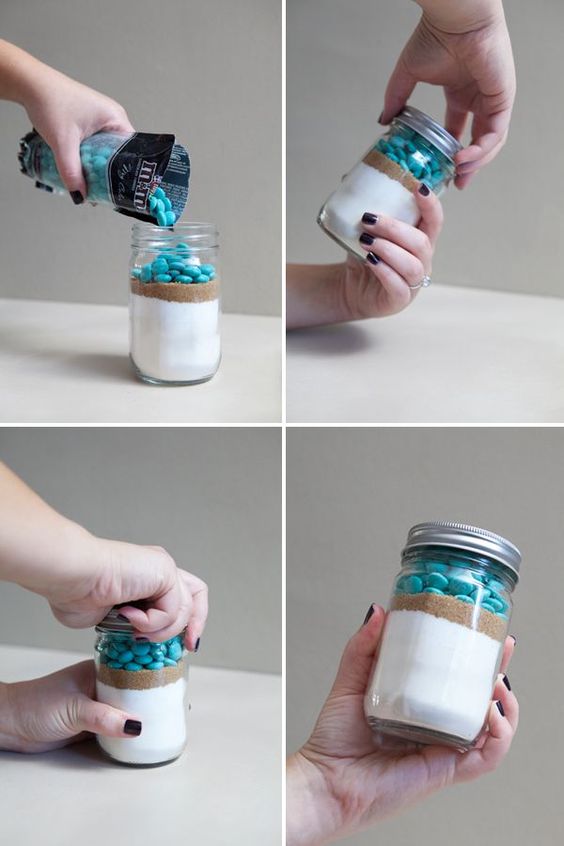 Leaf Confetti
Forage your yard for fresh leaves to turn into eco-confetti! Great project to do while binge-watching!
Fathers Day Ties
Get a jump on your Father's day gifts and make these adorable custom photo ties! We've got free printables for you too!
Poured Resin Cheese Board
Snacks on the couch in style! Make yourself an amazing poured resin cheese/snack board in your favorite colors! All items ship from Amazon!
Whipped Body Butter
This whipped lavender body butter is absolutely heaven on your skin! Take your quarantine self-care to the next level with this beauty DIY. All items ship from Brambleberry!
Photo Face Paddles
Originally meant to be used for the wedding "shoe game" these photo paddles are loads of fun for kids! Make one for every family member and then pretend away…!
Tabletop Fire Pits
Increase the romance in your home with these amazing (and super easy) tabletop fire pits! They'd make awesome functional decor!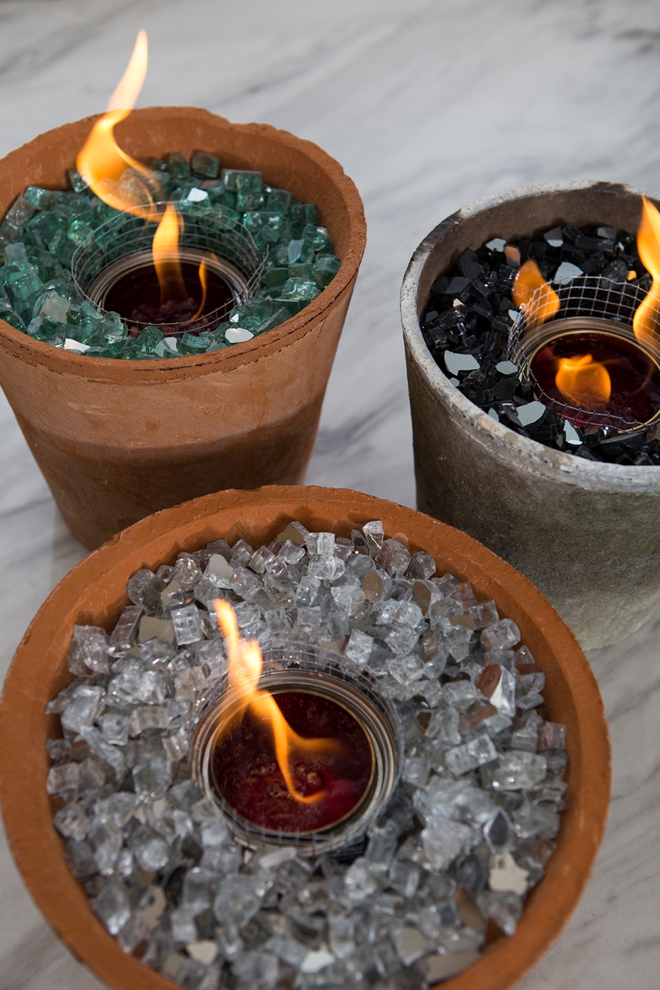 Marble Ring Holders
These DIY marble ring holders are a must for your dresser! Use your favorite colors of clay and mold it to your liking!
Fancy Dog Leashes
Walk your dog in style with these DIY dog leashes! Originally made for weddings but I'd rock this tassel one for sure!
Marble Painted Wine Glasses
Learn how to marble paint stemless wine glasses! Because you know you're drinking yourself through this!
Photo Mason Jar Lid Coasters
One of the internet's favorites! These photo mason jar lid coasters are the best! Perfect to use with photos or drawings made by your kids!
Melt & Pour Gemstone Soaps
Try out making your own soaps, it's super fun and totally easy with this melt + pour gemstone project!
Photo Transfer Journals
Make your own photo transfer journals! Embellish the front of the journal and then fill it with quarantine stories!
---
Show us what you're working on by using the hashtag #creativequarantine!
---