Our girls had been asking to do a lemonade stand for a while and so I knew I had to make it happen for them this summer. My goal was to build a stand that was soooo cute that the passerby's simply had to stop, and that is quite literally what happened. There were multiple times when we had two and three people waiting in line. With every customer, the girls became more excited and more confident in their skills. This has been an absolutely terrific way to introduce them to the concept of working and money. On the first day, we were open for a little over an hour, maybe an hour and fifteen minutes and we made $105. On the second day, we weren't even open for an hour because it was too hot and we made $85. The third time we were open we made $51 in about an hour. Which has given us the ability to talk about money with them and have them start to grasp an understanding. "Oh, you want a new bike? That bike costs $150 and so that would cost more than what we made the first day of the lemonade stand." We've also been clear that the lemonade, cups, silly straws, and wood, all cost money. Making the stand was a lot of work but in the end it has been worth far more than what I had expected.
We've only been able to work the stand three times during our busy summer break, but I'll keep doing it with the girls as long as they want to and as long as the weather is warm. But what I really want to do is a slight stand makeover so we can sell hot chocolate this Christmas!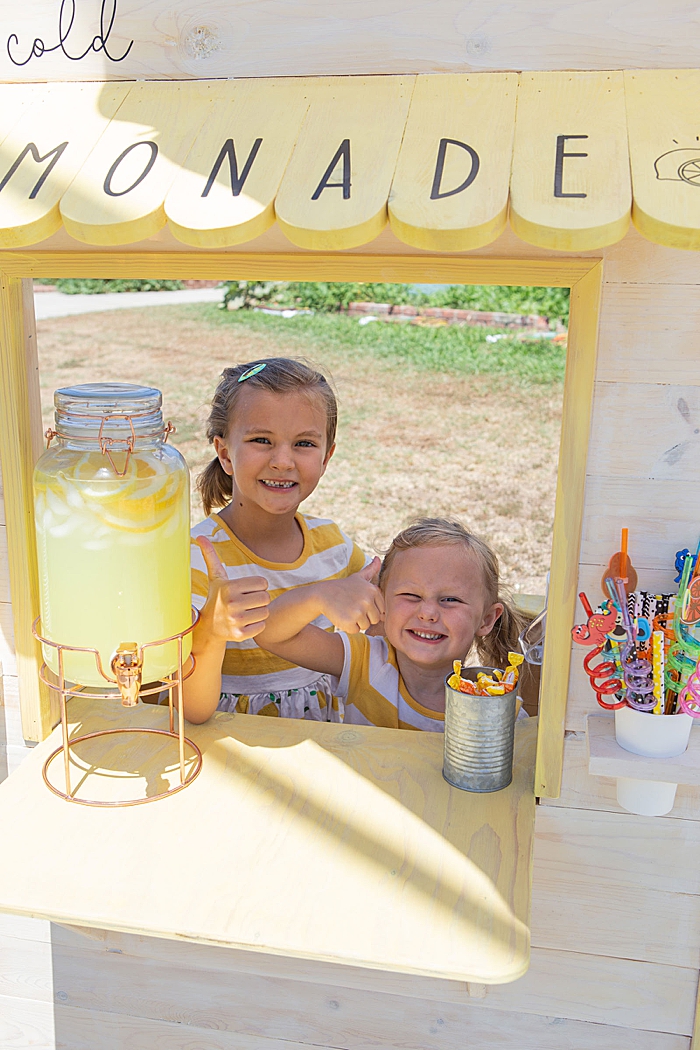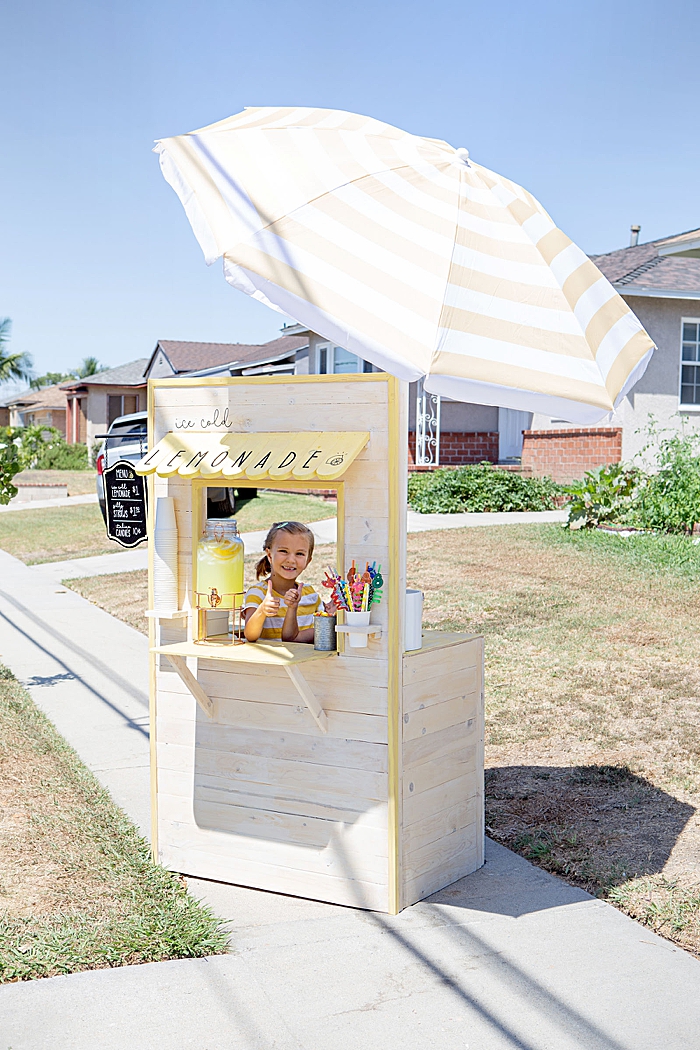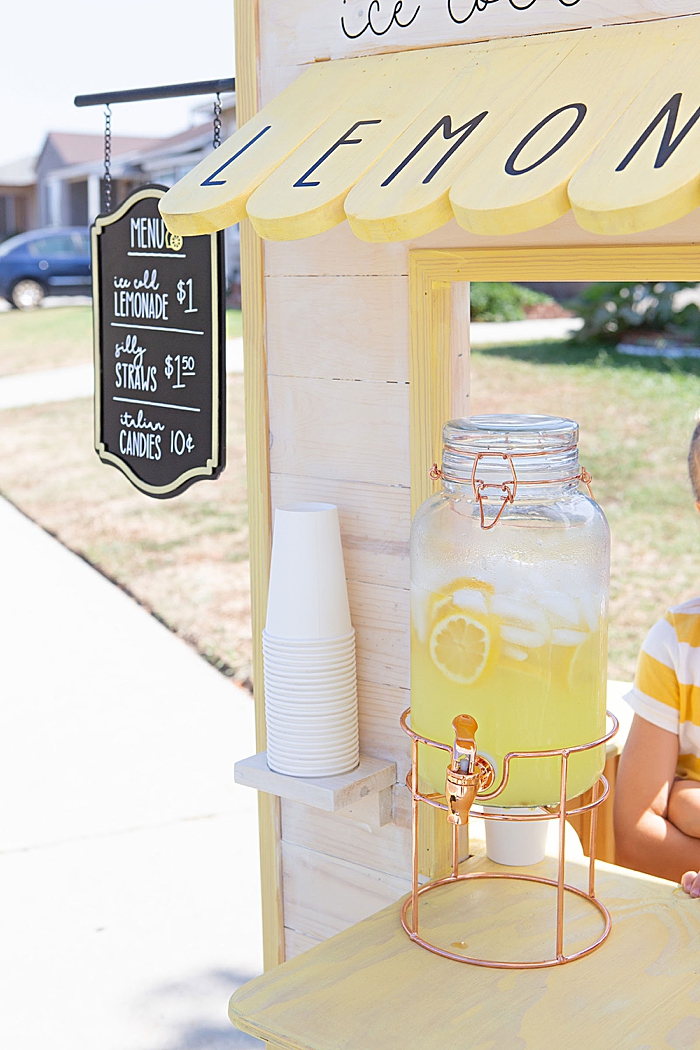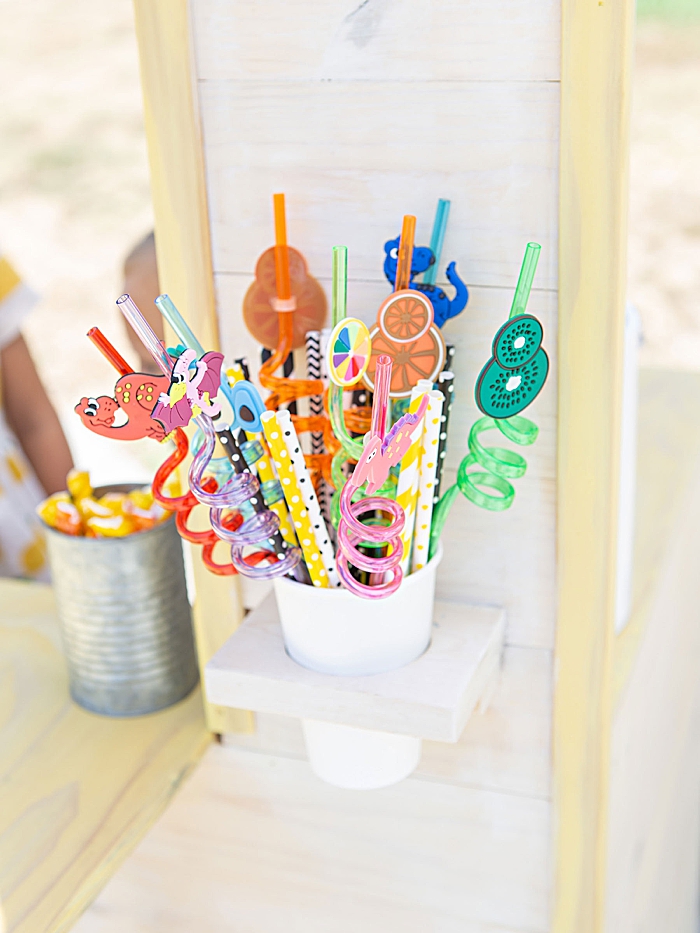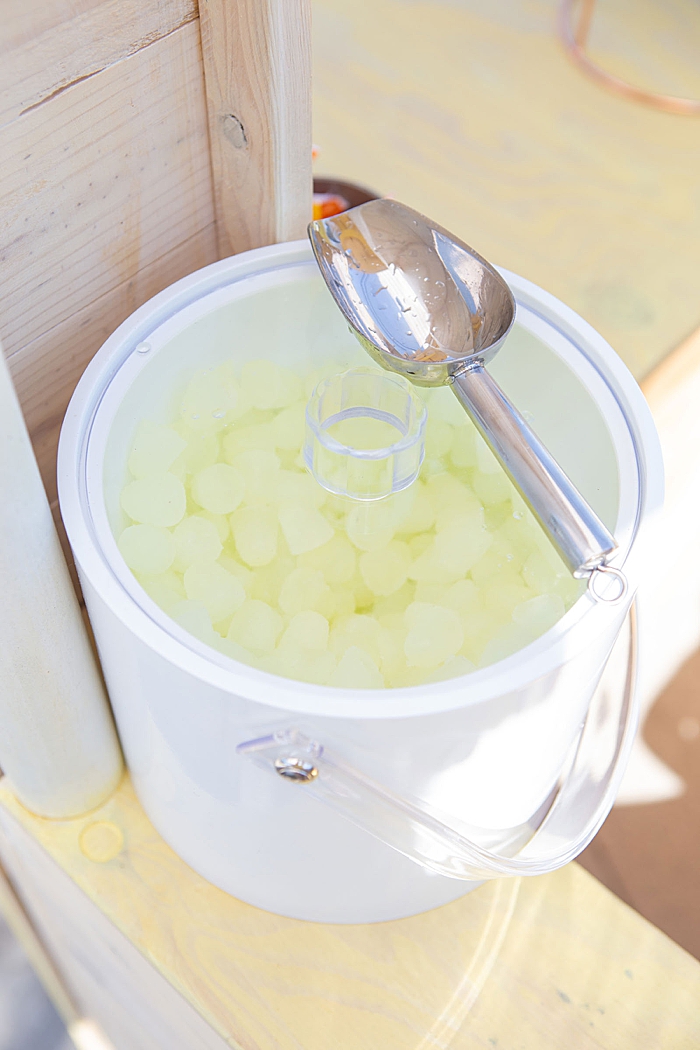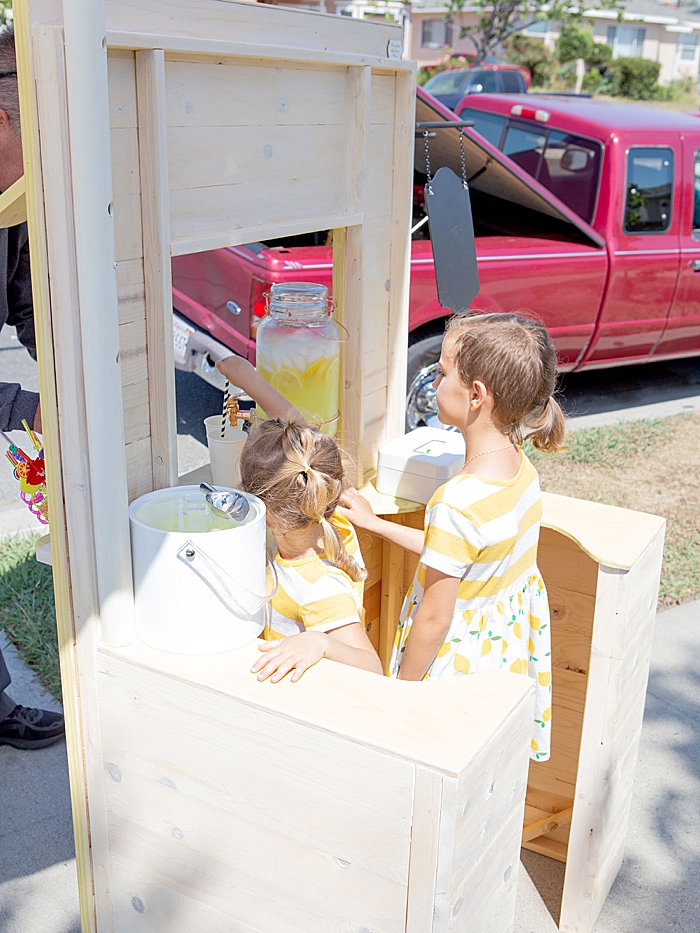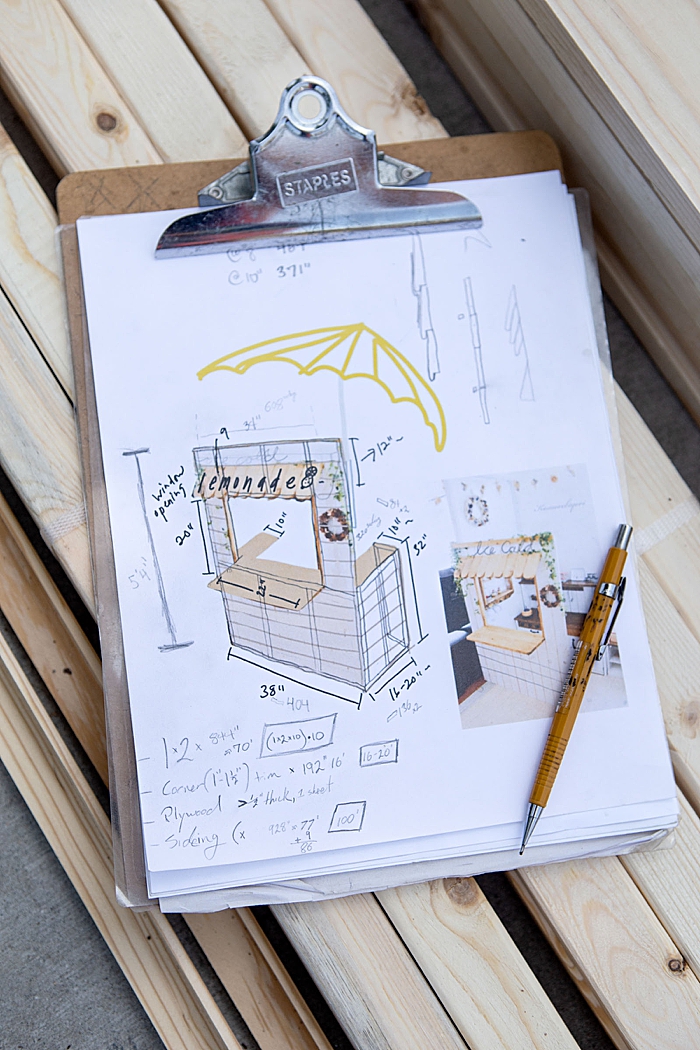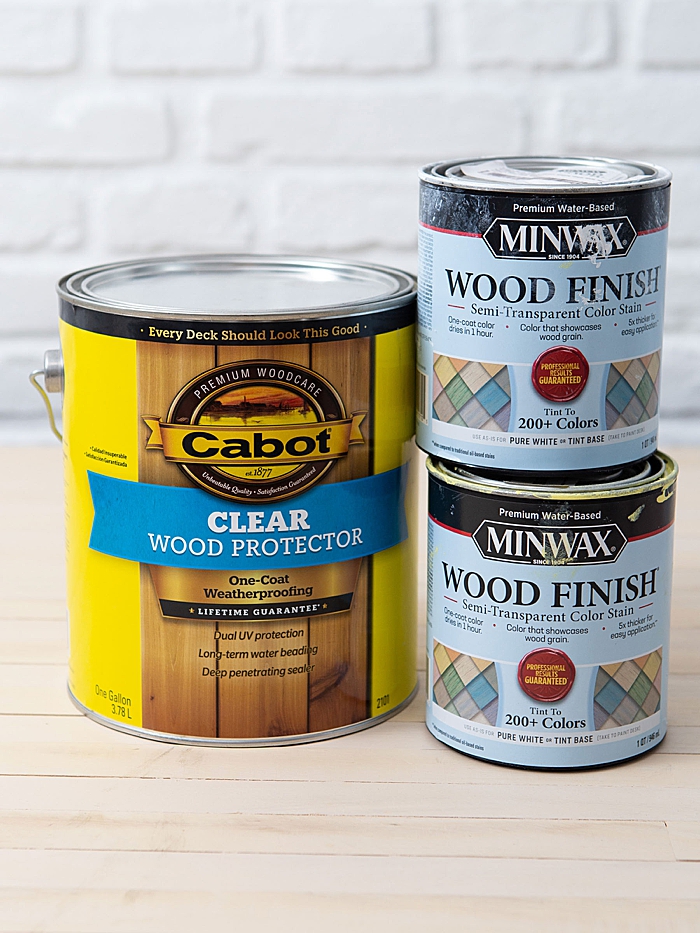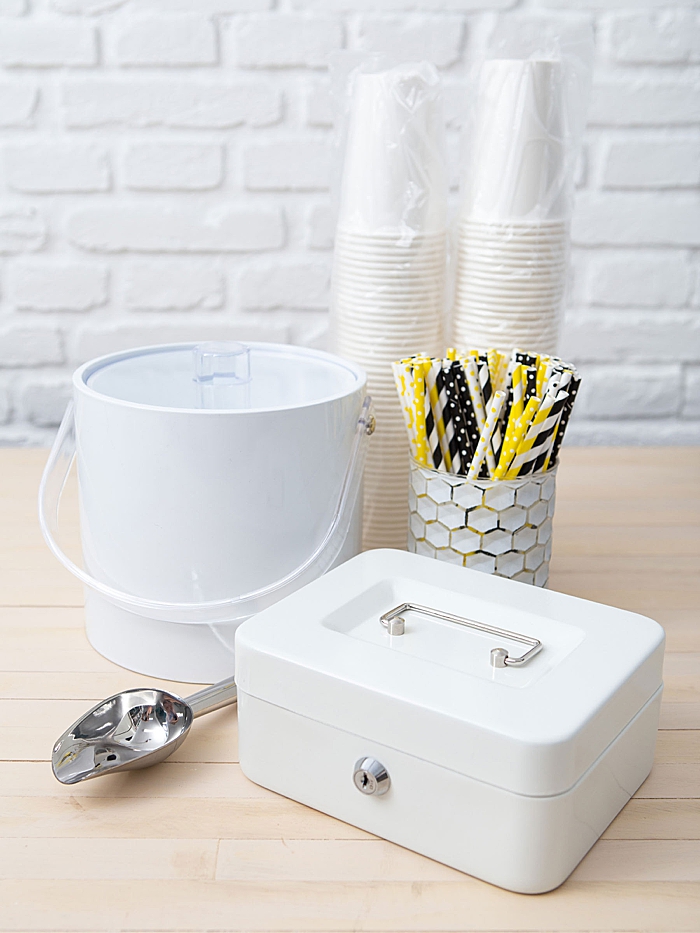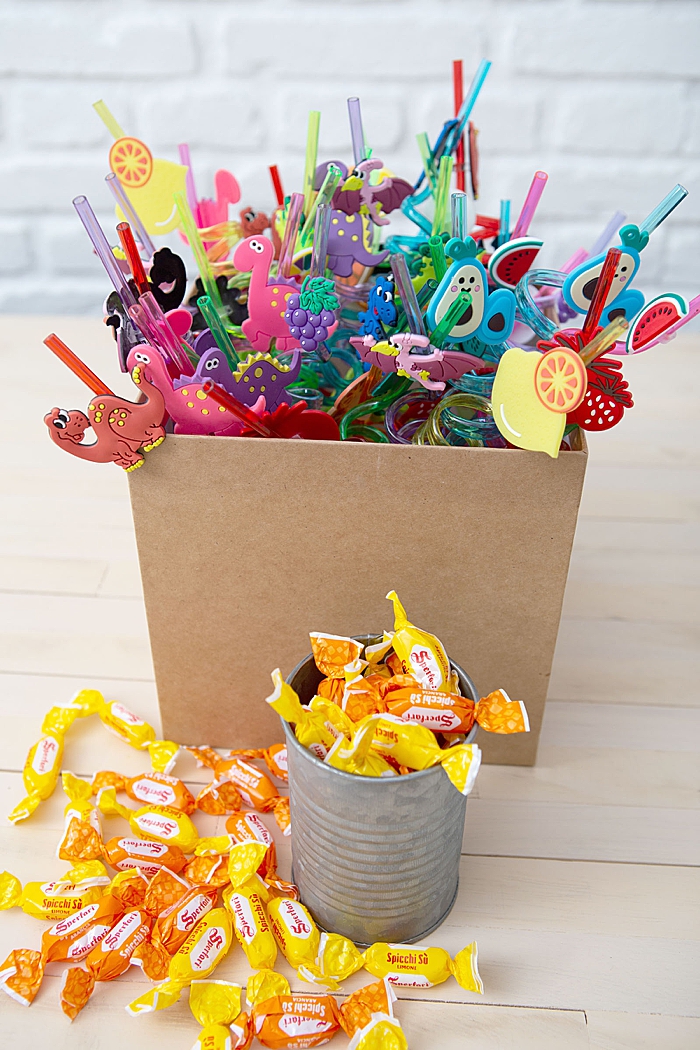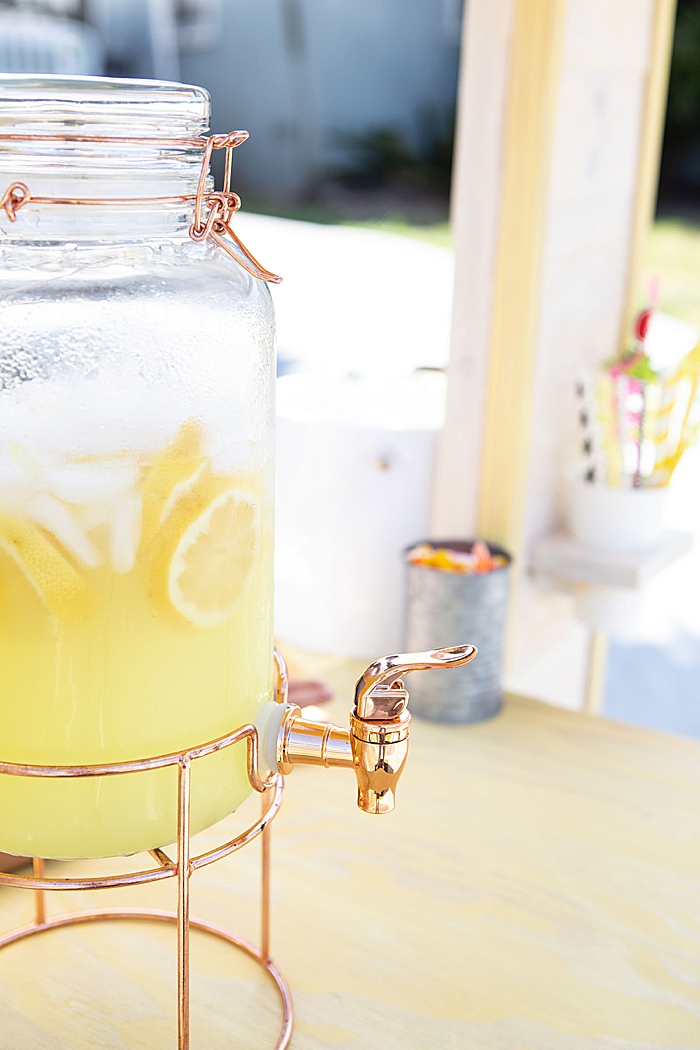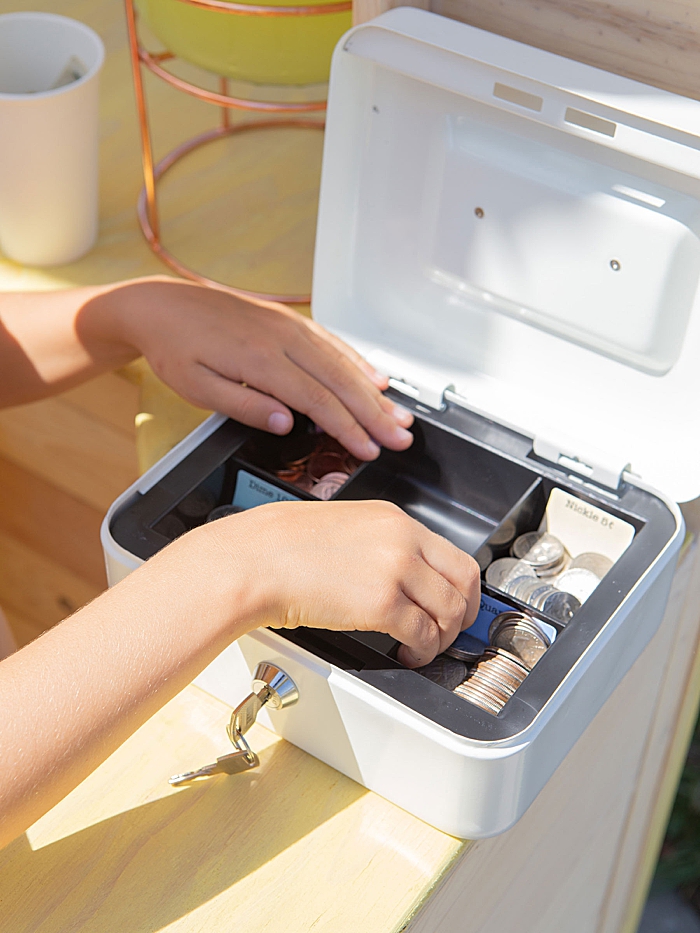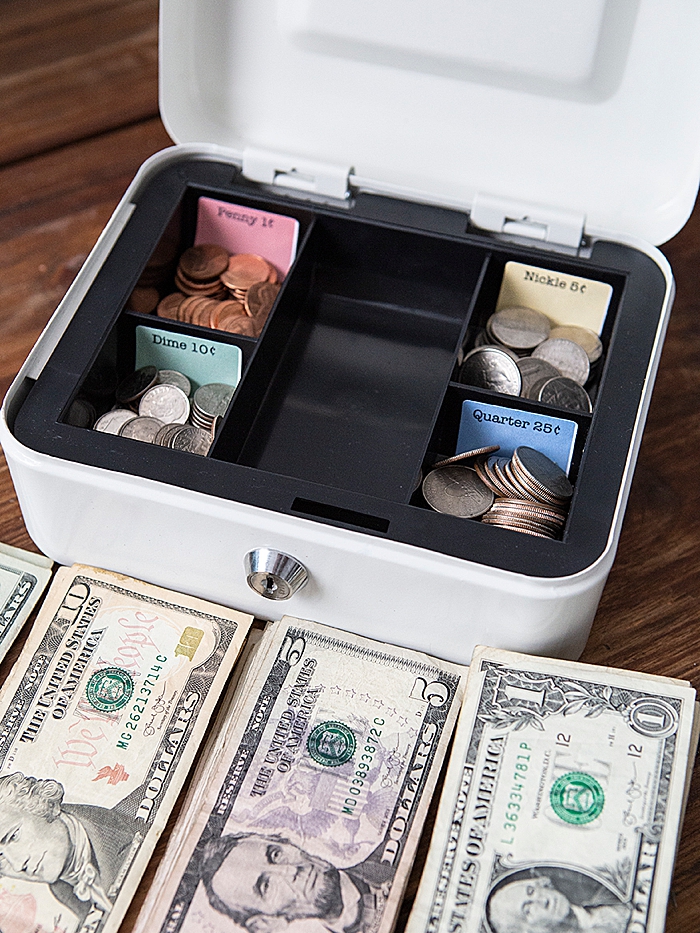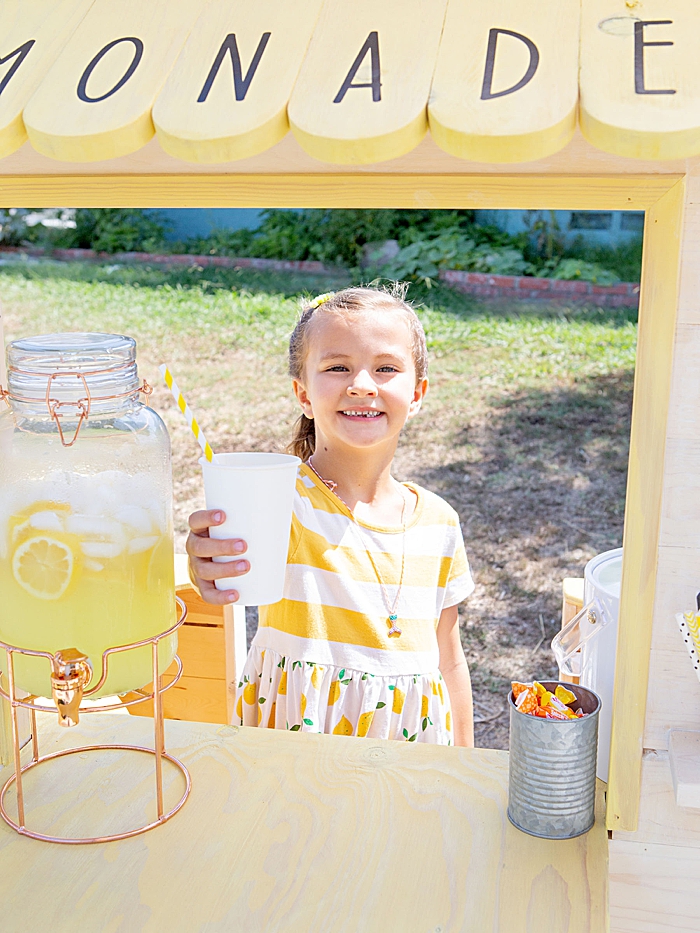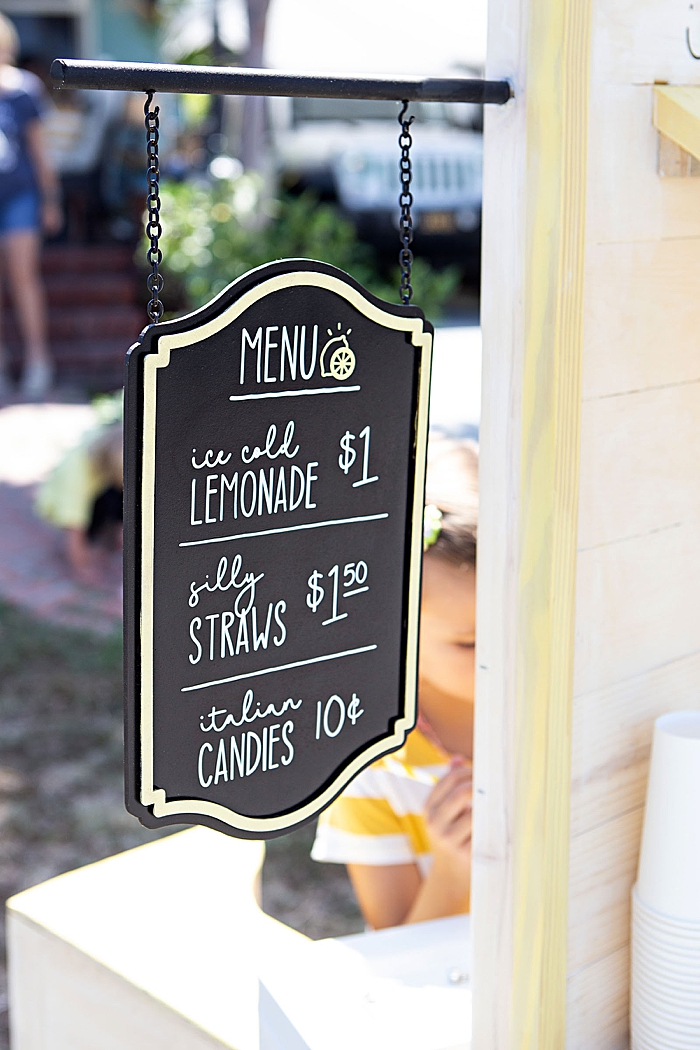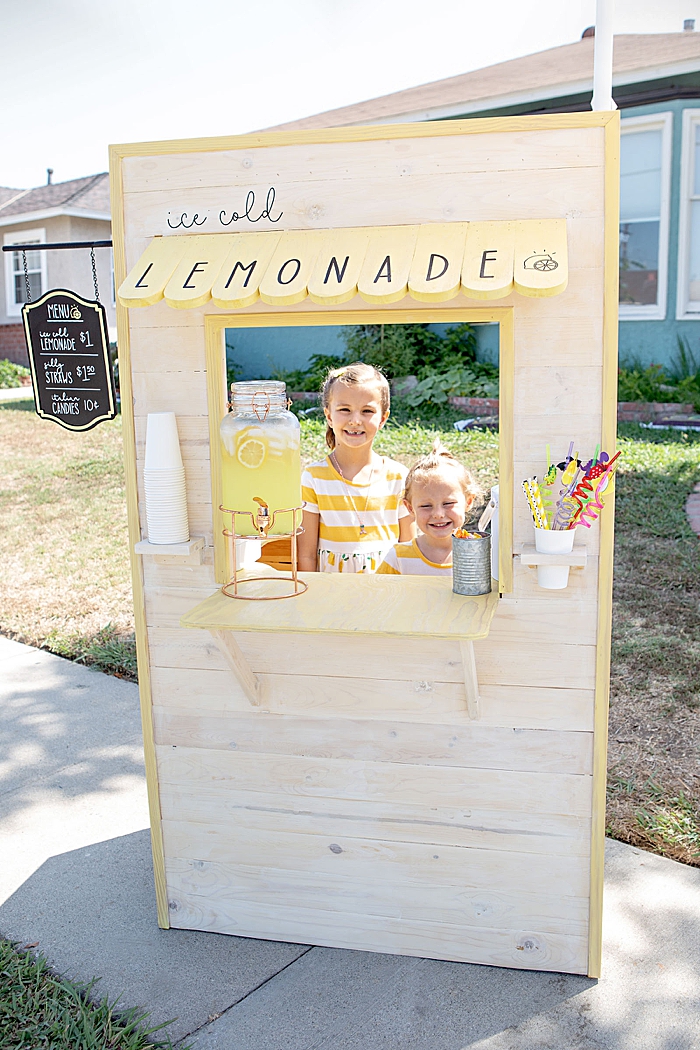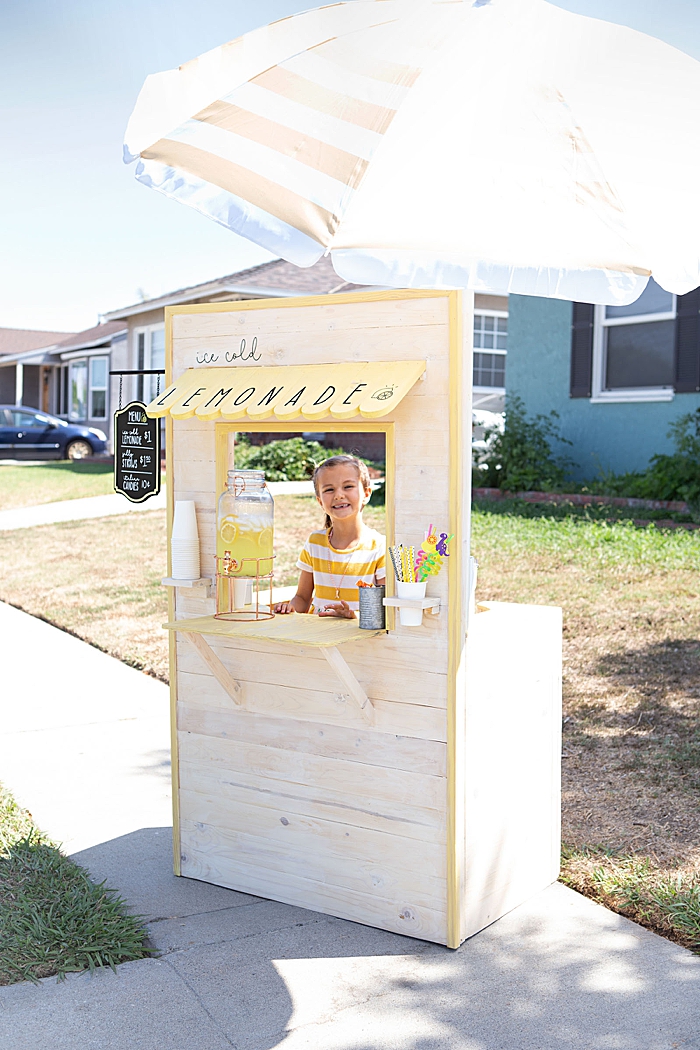 If you create one of our projects, please share a picture with us on Instagram or Twitter using the hashtag #somethingturquoisediy, we regularly reshare our favorites! Your profile will need to be public for us to see it otherwise, you can always DM us!
DIY Tutorial Credits
Photography + Lemonade Stand + DIY Tutorial + Video: Jen Causey-Kidder of Something Turquoise // Minwax Stain: Lowes in Harvest Grain and Simply White // Lemonade Signage created in: Cricut Design Space // Girls Lemon Dresses: Hannah Anderson, now sold out // CountryTime Lemonade: Amazon // Yellow Striped Umbrella: Amazon // Rose Gold Drink Dispenser: Amazon // Crazy Straws: Amazon // Italian Candies: Amazon // White Drink Cups: Amazon // White Cash Box: Amazon // White Ice Bucket: Amazon
Shop The Supplies:
Find the supplies you'll need for this project from our affiliate links below: