About Something Turquoise:
My name is Jen…
..and like a lot of other girls, I'm completely obsessed with weddings and always have been. Working within the wedding industry for over 12 years as a mobile hairdresser, being a self-proclaimed master crafter and an avid follower of wedding blogs – I felt a deep need to create my very own wedding blog that focused on the creative spirit behind weddings. My biggest excitement is celebrating the artisan that exists in every bride. This blog is my pride and joy, my wildest dreams come to life and my favorite place to be – I am so very thankful that you are here and I truly hope my work inspires you to hand-make something special for your wedding day.
We all know the wedding rhyme, "Something old, something new, something borrowed, something blue". Well, my 'something blue' wasn't blue at all… it was 'something turquoise'… which was the ultimate inspiration for the name of my blog. Wedding magazines are expensive and tend to offer little inspiration compared to the possibilities of a daily published blog. Real people, real events, real budgets, real advice, and real craft projects = lots to share… and that's why wedding blogging has become what it is today. Noticing DIY wedding projects other sites out in the blogosphere where sharing and realizing that the tips and steps being provided were either too difficult for the average bride – or simply wouldn't turn out the way it was photographed – encouraged me to create and share the DIY tutorials that I do. There is no other wedding blog out there where the editor is the creator of the tutorials that are being shared, the benefit being that help is always just a comment away. I hope to make a significant contribution to this new and exciting community. Follow me and my trail of turquoise on this creative wedding inspiration journey and leave comments; everyone loves a comment.
I am happiest when I am creating. Which is why my DIY tutorials mean so much to me. I have literally been crafting since I was three (yes that is a picture of me getting my very first sewing machine) and it's an enormous part of my life. They say that you know you are a crafter when you run out of glue sticks faster than you run out of lipstick – that is definitely true for me. Every single tutorial that you find here on Something Turquoise was created by me and brought to life specifically to inspire you to create something special for your wedding day. The goal of my detailed tutorials is to give you all the information you need to complete a project – no matter your crafting experience.
---
My Creative Space
---
Here is a peek into where I spend my days working in beautiful Long Beach, California… for more information about my Craft Studio you can visit this post.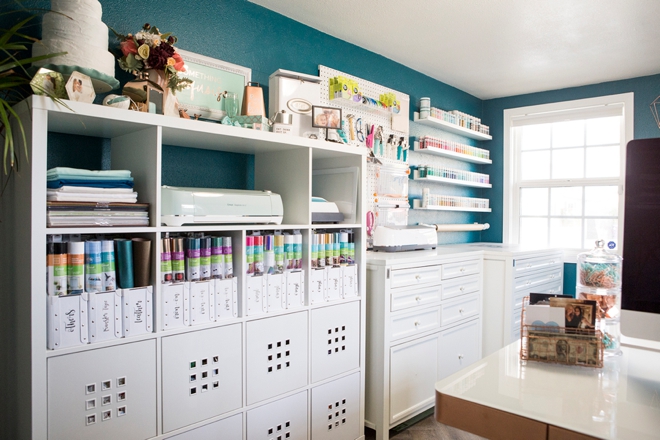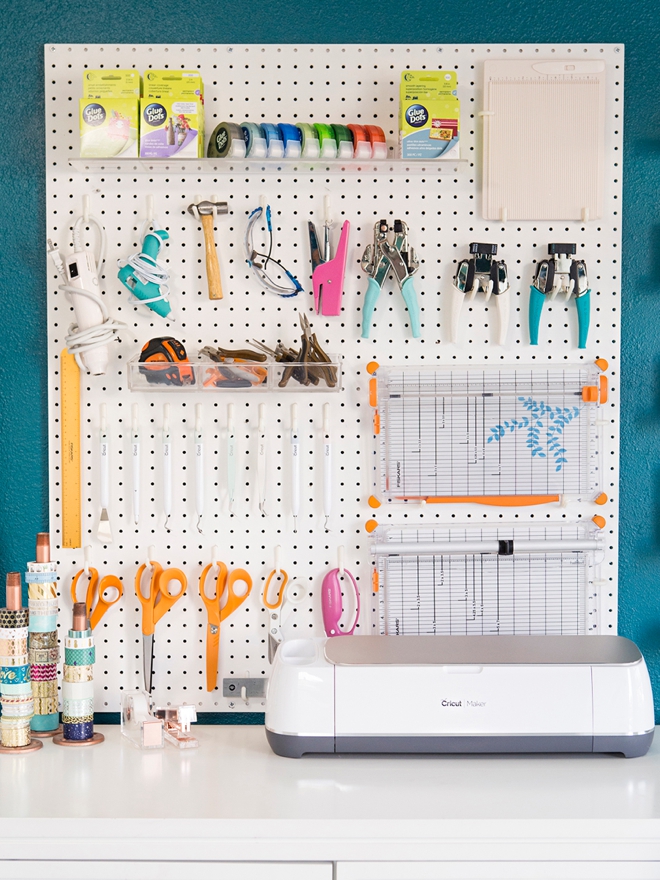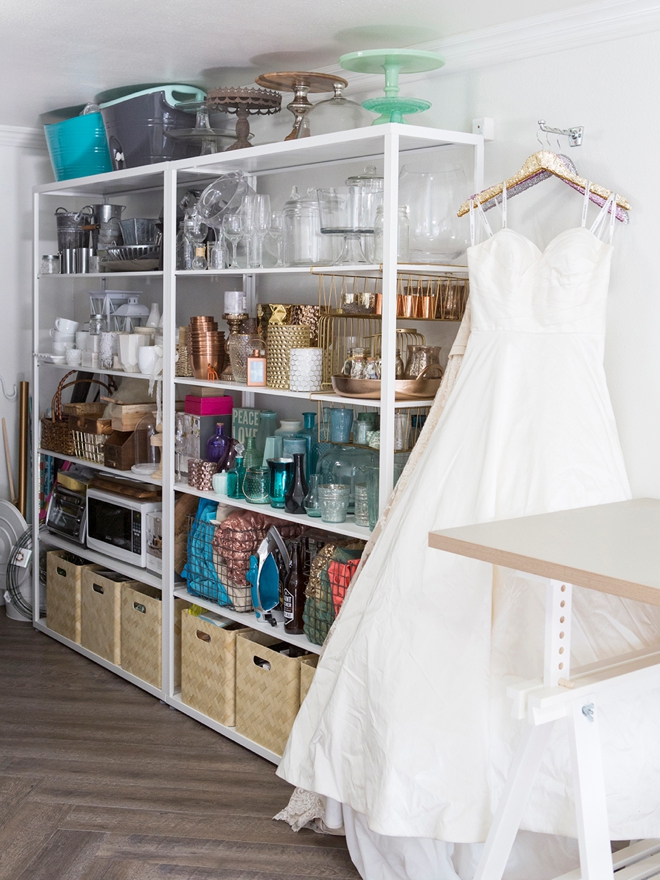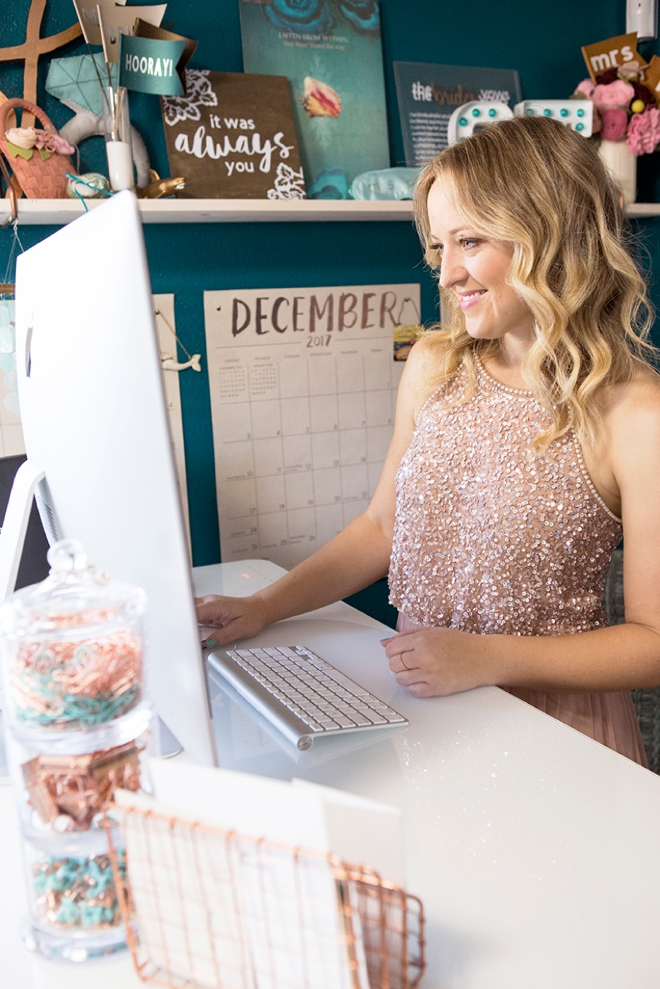 ---