My kids LOVE picking up little nature treasures on our walks. In fact, the stroller is usually full of all kinds of sticks and berries and grass, and I just love it. J/K! Sometimes I feel like saying "keep your trash out of my stroller"… is that just me or do you feel like that too? However, I don't because the Mom guilt far outweighs a dirty stroller. So, I had an idea to make printable pages with double-sided tape that would easily "collect" all their little trashy treasures, LOL, and it has been a major mom-win. So this is my gift to you this summer, six free printable pages that will hopefully help bring new life to your walks. A few things I've noticed since we've been doing this…
They are slower to walk, but they are incredibly engaged in looking at the little things
There is almost no bickering between them, in fact, they help each other find colors the other needs!
They are incredibly proud of their creations, showing neighbors and other walkers
Their color identifying/sorting skills have greatly improved and we've only done this 4x
The double-sided tape is really strong and holds their treasures well, even through the drying process. Their past works of art are hanging on their art board and are fairing very well.
You have to see the girls having fun, collecting their special nature things on our Instagram REELS!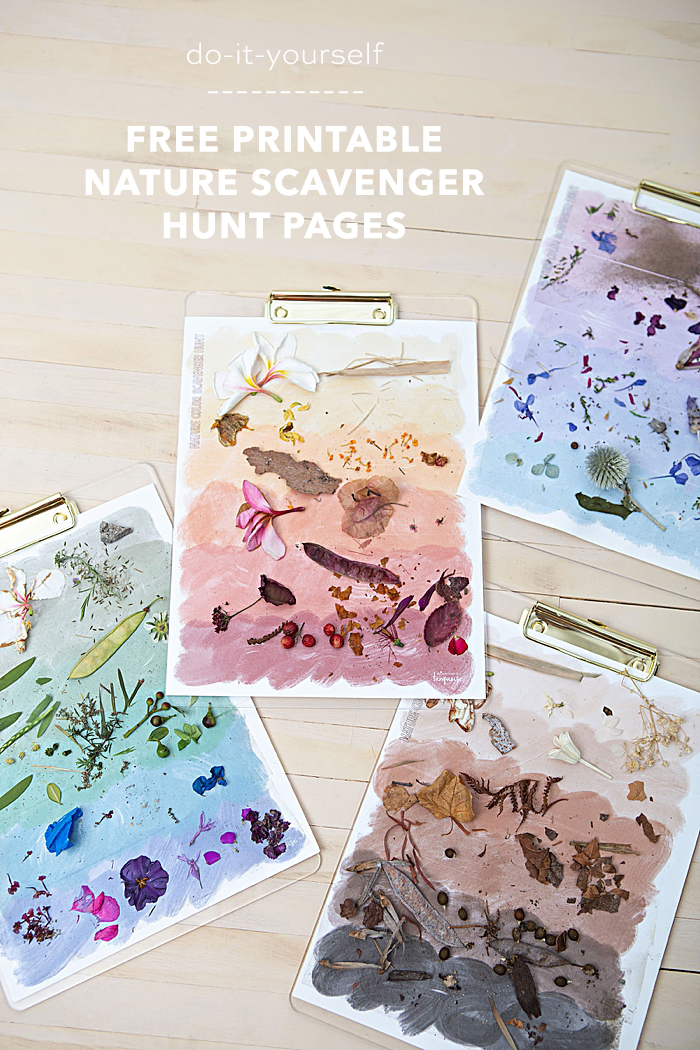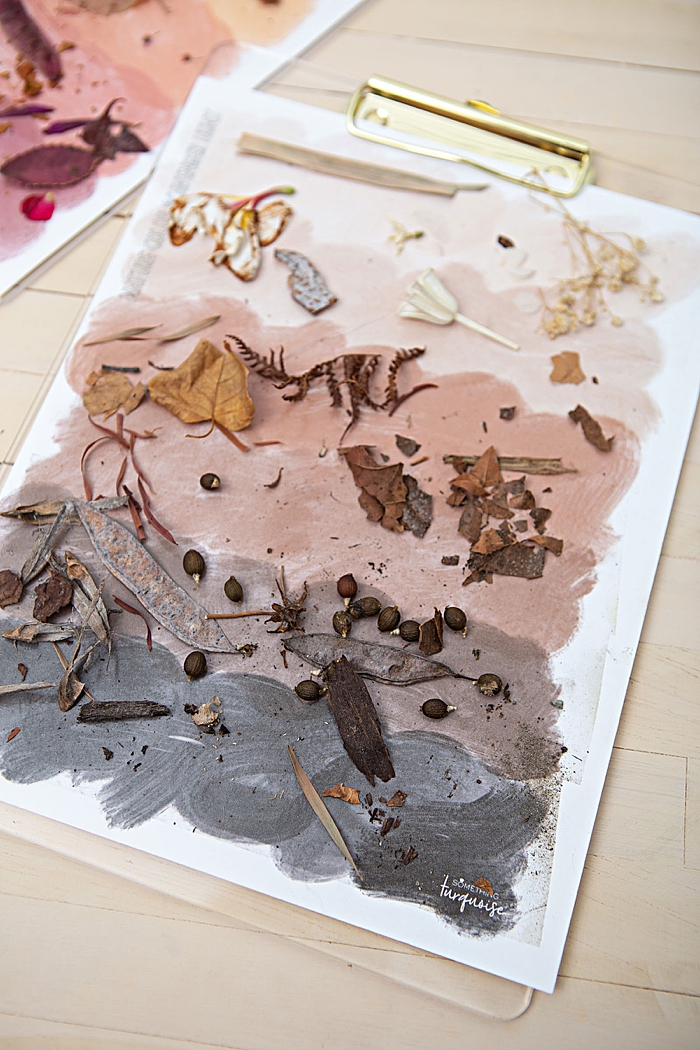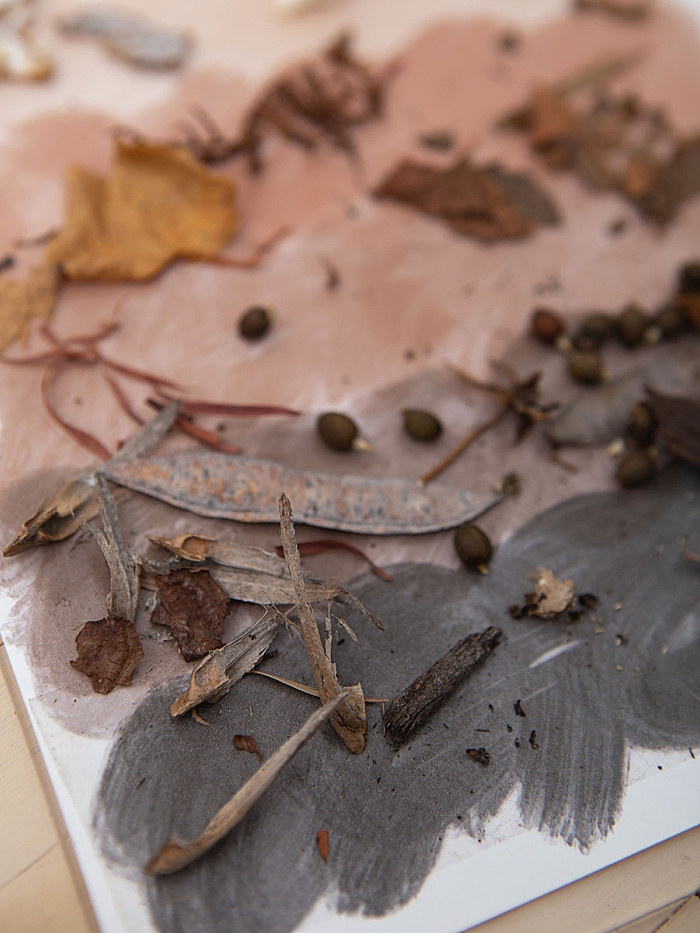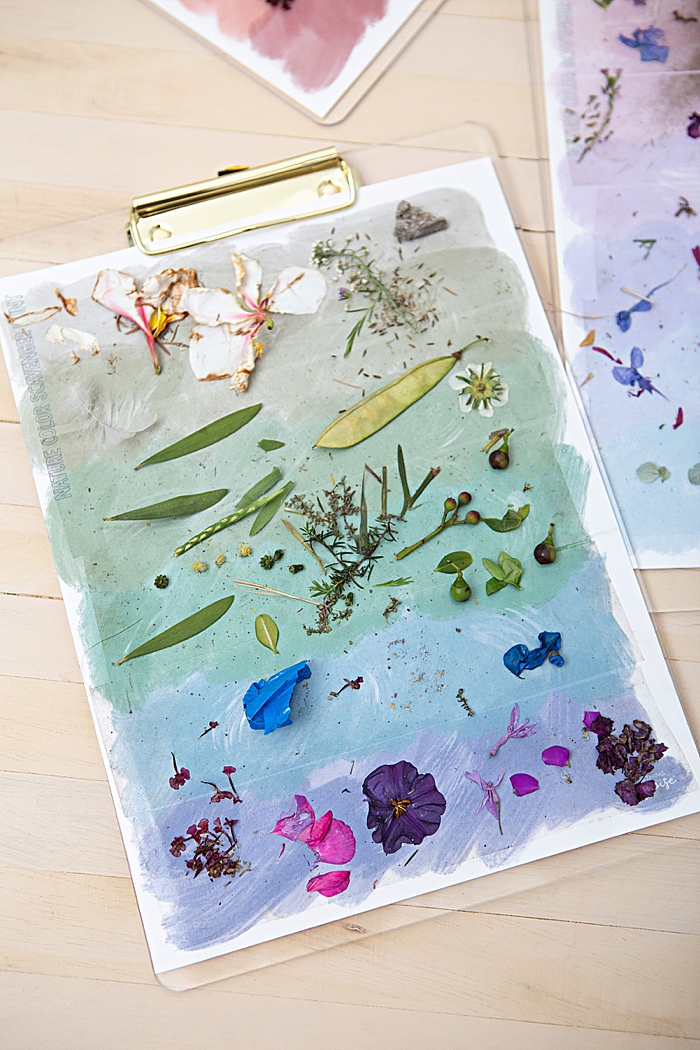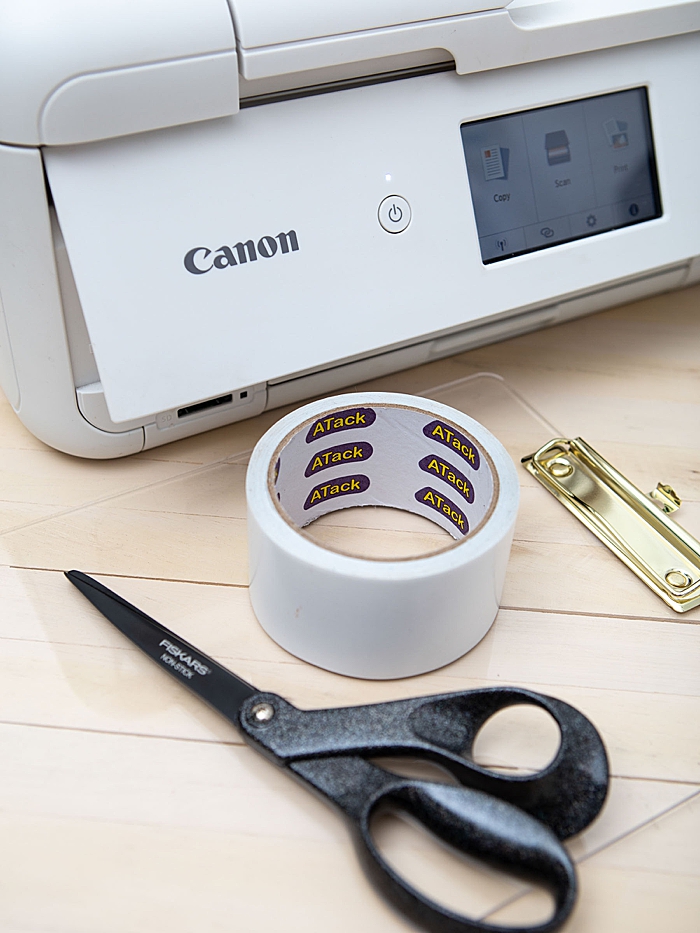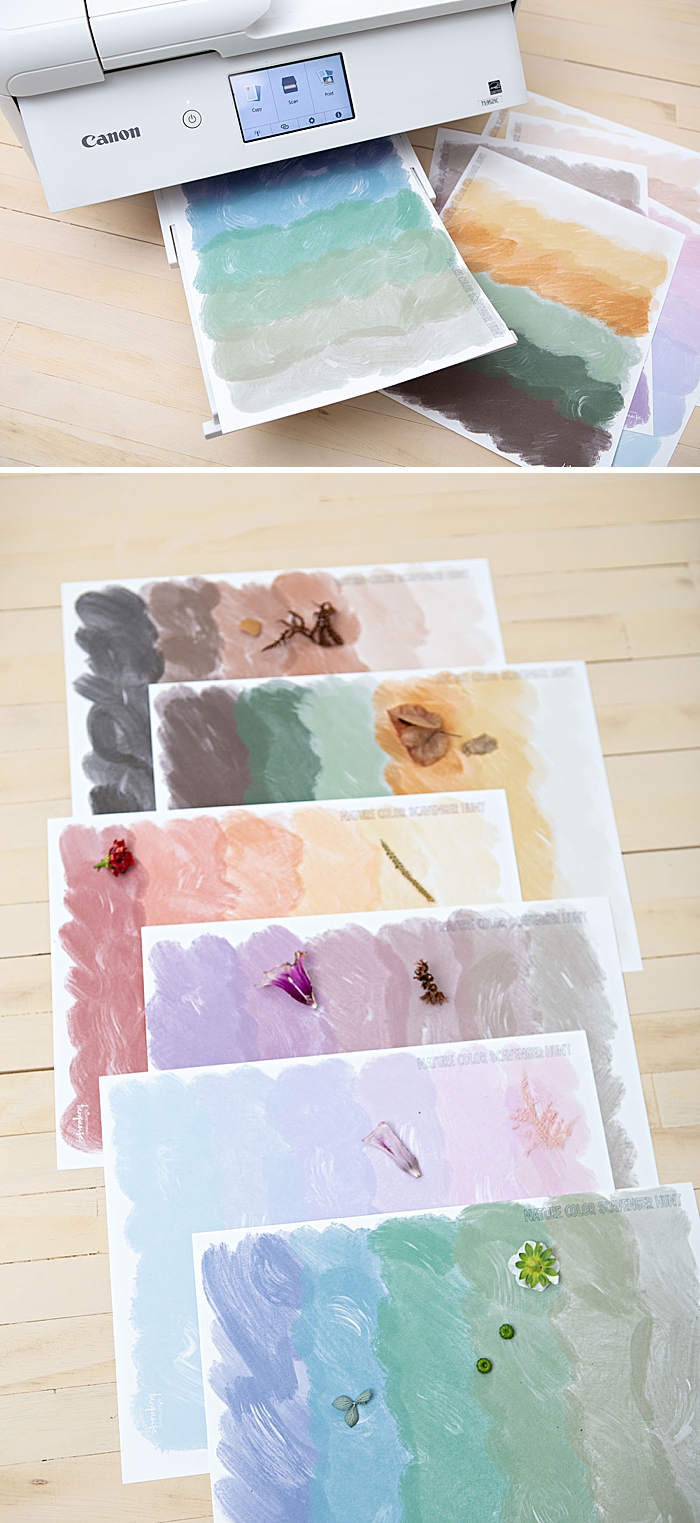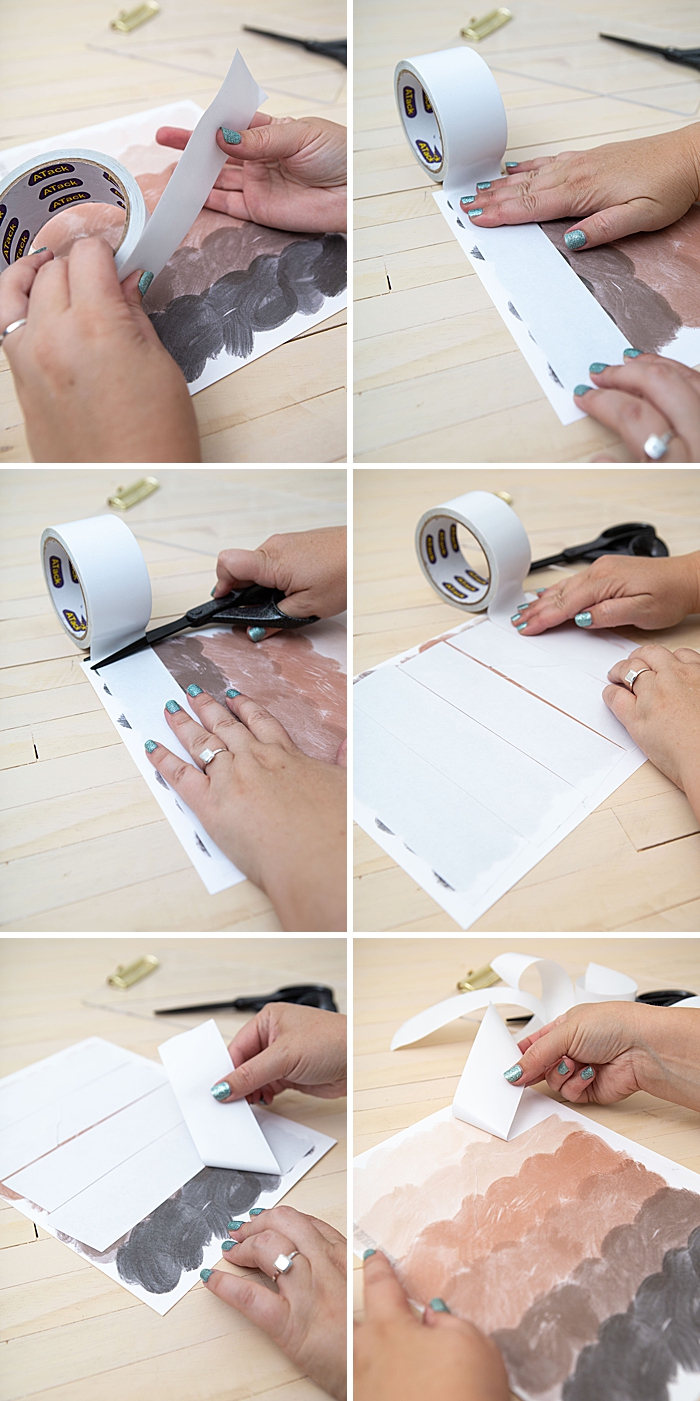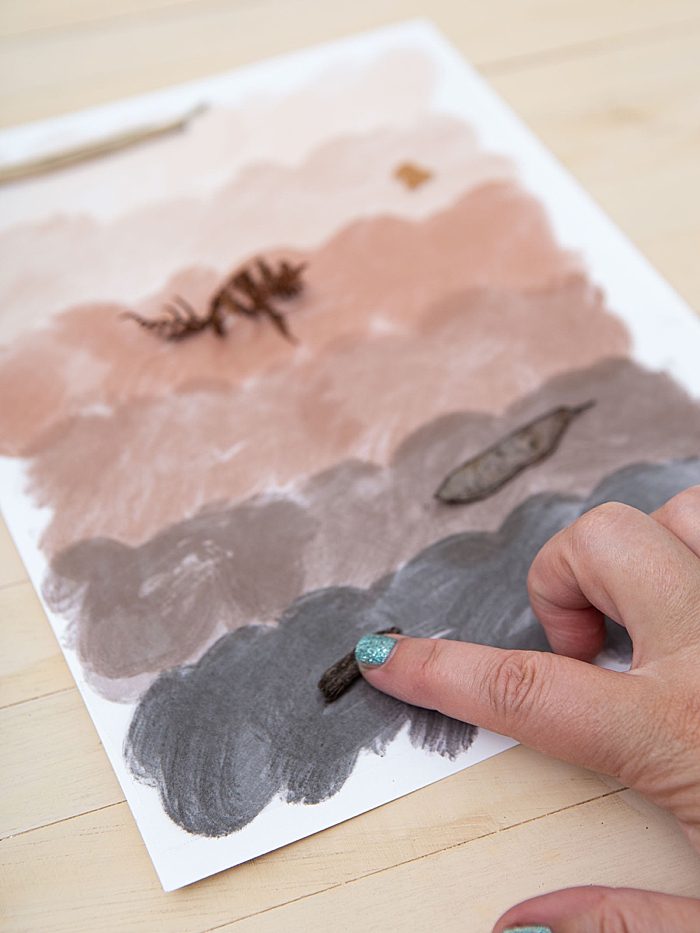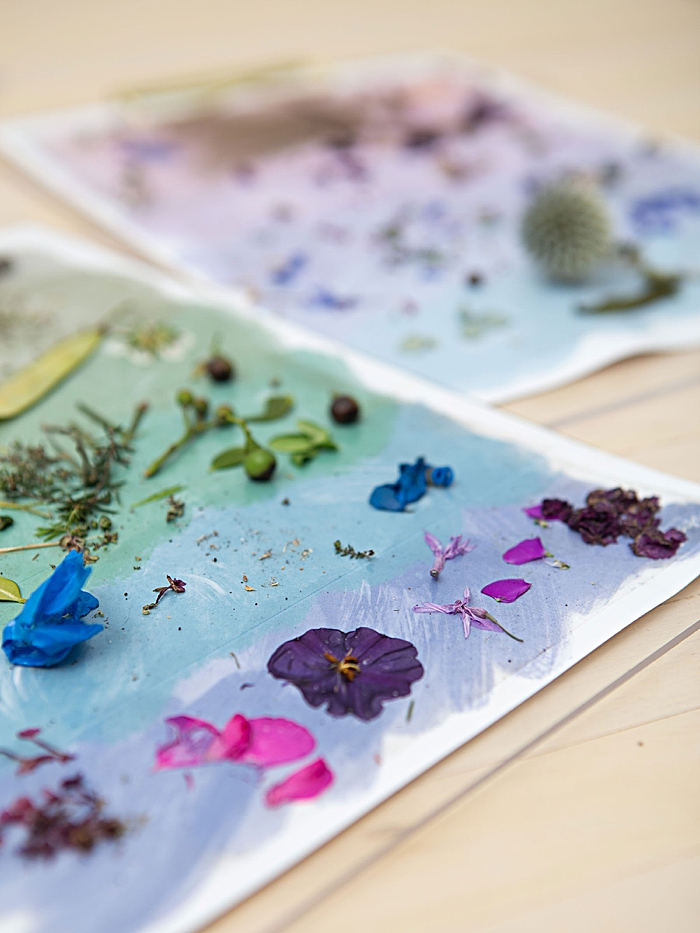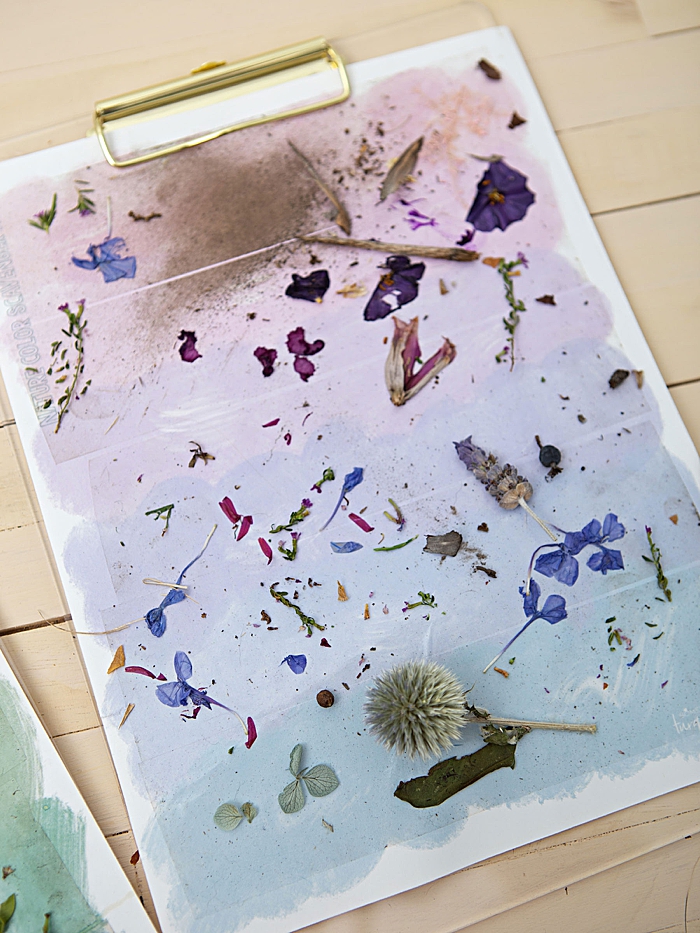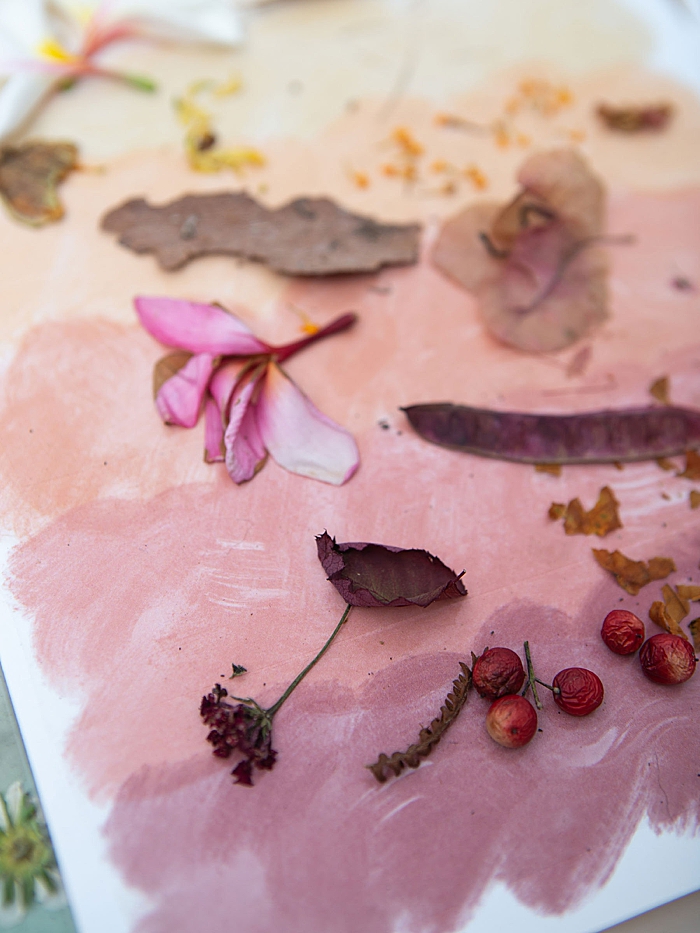 If you create one of our projects, please share a picture with us on Instagram or Twitter using the hashtag #somethingturquoisediy, we regularly reshare our favorites! Your profile will need to be public for us to see it otherwise, you can always DM us!
DIY Tutorial Credits
Photography + DIY Tutorial + Free Printable: Jen Causey-Kidder of Something Turquoise // Canon TS9521C Crafting Printer: available on Amazon // 2″ Double Sided Tape: Amazon // Acrylic Clipboards: Amazon // Fiskars Non-Stick Scissors: Amazon
Shop The Supplies:
Find the supplies you'll need for this project from our affiliate links below: