As it goes with the start of the year, I like to start with a clean slate. Last year I put together an over all 10-day decluttering challenge, this year my personal mission was to revamp my pantry and I am going to share what I learned with you. Each pantry space is 100% unique, and each person's use of their kitchen is different. To create a space that functions best for YOU, here are 10 things to consider before you pull the trigger on your organizational system. As much as "Get Organized," the Netflix show following the queens of The Home Edit, we don't all have an unlimited supply closet to shop from, so planning ahead is crucial to completing this organizational task in a timely manner. So, I also created a handy chart to help you figure out what, how many and what size containers you will need.
---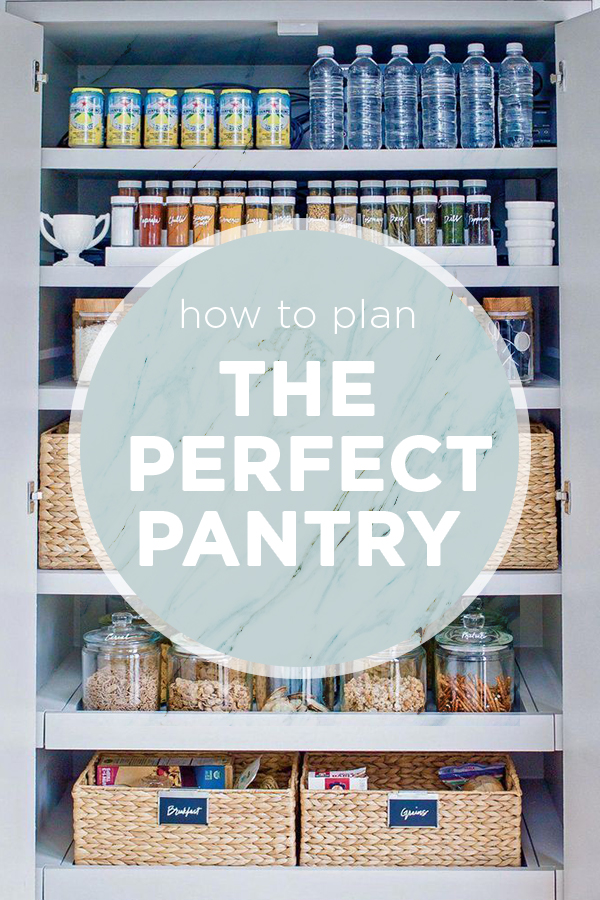 The Home Edit Book
---
1. SIZE OF SPACE
Of course the first thing to consider when planning your pantry is the size of the space. If your space is small you will really want to maximize and use every inch, thus you will want to take specific measurements before pulling the trigger on all of your containers. If you don't mind doing the buy and return dance, perhaps you'd want to over buy and return the containers you don't end up using.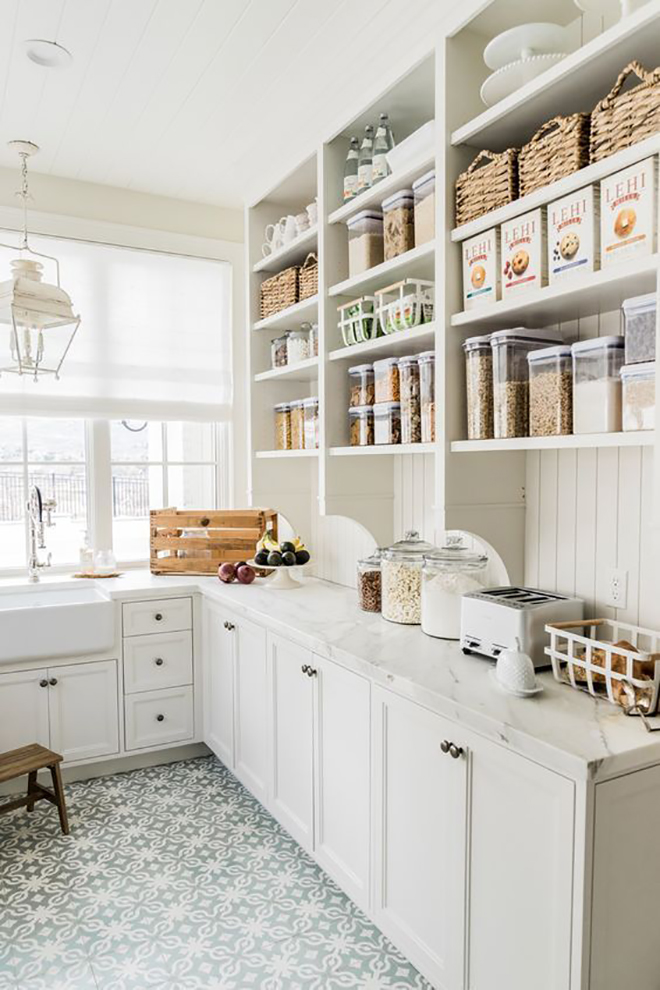 Liz Marie Blog
---
Shop Spacious Pantry Picks
---
2. SHOPPING HABITS
Do you visit your local bulk food store or take bi-weekly trips to Costco. The amount you have on hand will affect what size containers or bins you will need. Storing a 12 pack of mac'n'cheese boxes, will look a lot different than keeping a bag of noodles on hand.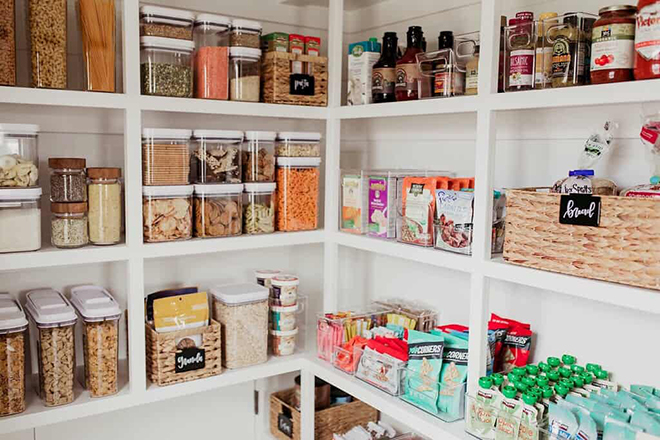 Clean Eats and Treats
---
Shop Stocked Pantry Picks
---
3. FUNCTION OF THE SPACE
Would you prefer to have your items grouped by use, so the items used most at eye level, or would you rather arrange by type, for example all the snacks together on a shelf, baking needs on another shelf, etc. Do you have space to house appliances. There is no right answer to these questions, it's all about personal preference and size of space.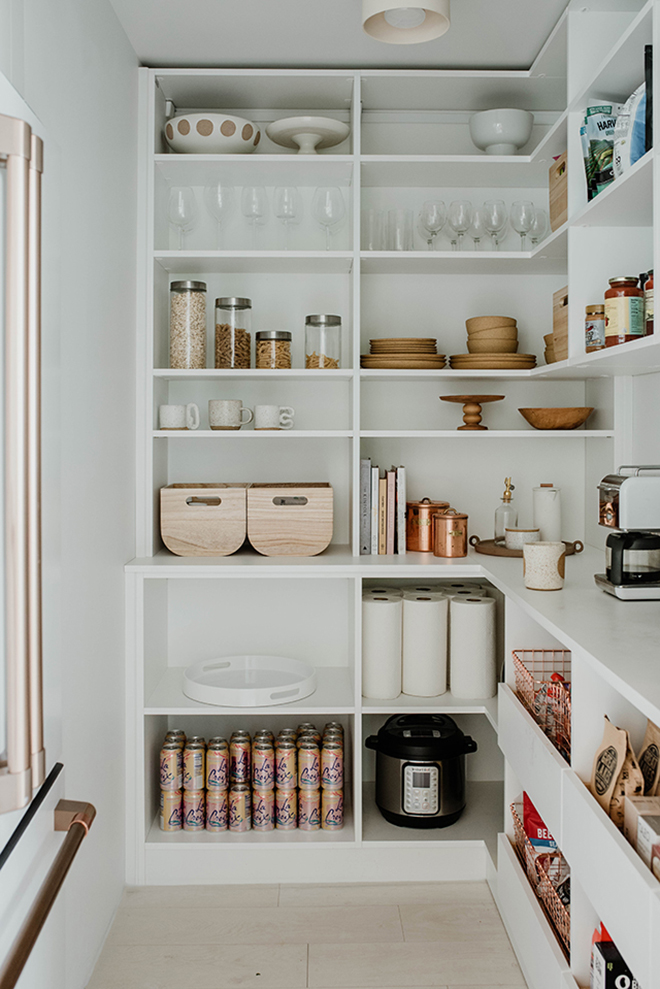 Sarah Sherman Samuel
---
Shop Appliance Garage Picks
---
4. END USERS
Do you have little kids that need to reach certain items? Or maybe there are certain items that you don't want them to reach. Think about the height and limitations of the people using the pantry.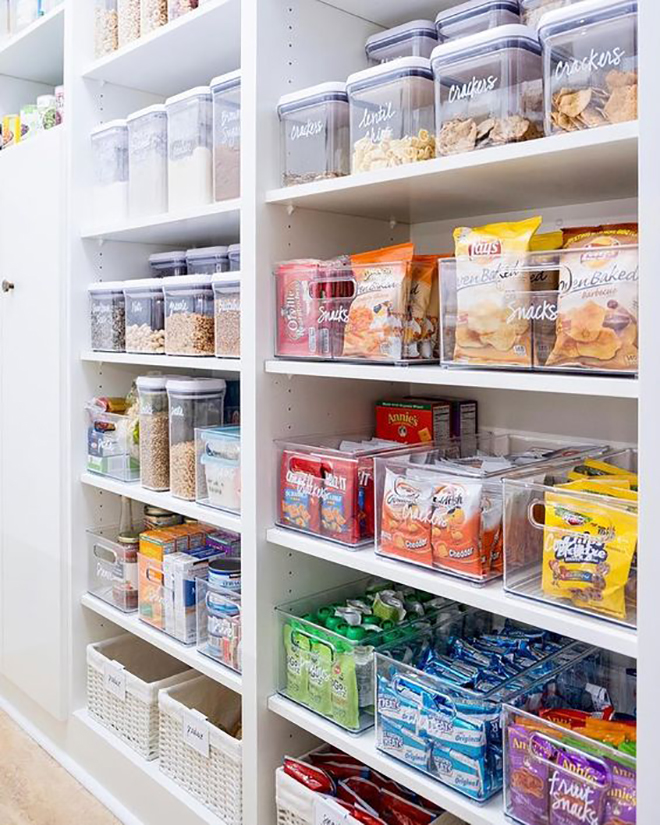 @TheHomeEdit
---
Shop Kid-Friendly Pantry Picks
---
5. FUNCTION OF THE CONTAINERS
I love the look and idea of storing everything in glass jars with bamboo lids, even bought several. I quickly realized that taking large glass containers in and out to get a snack was not ideal, so instead I put my less used baking needs in the glass and bought lighter weight plastic containers for our favorite snacks. You'll want to consider how to access the item in the container, with a scoop, pouring, etc.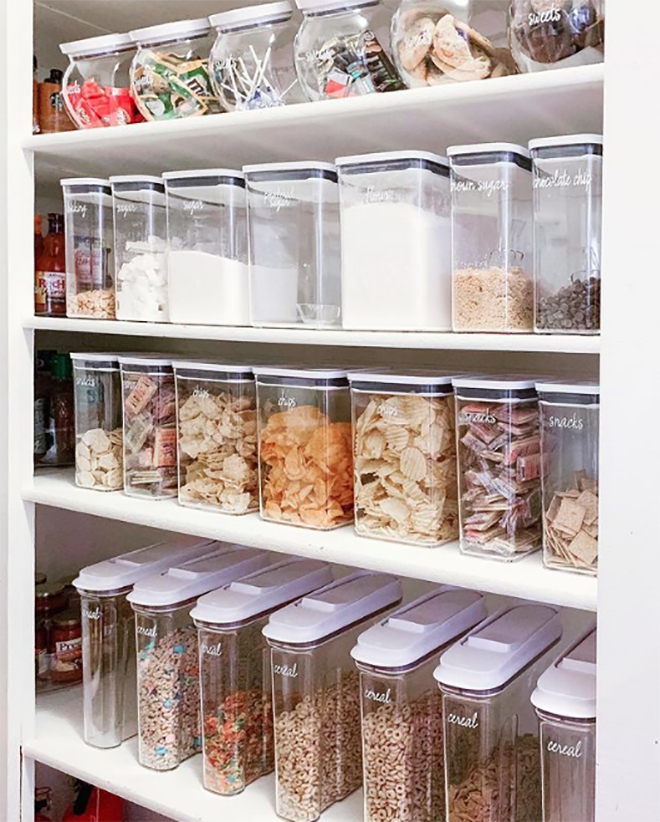 @TheHomeEdit
---
Shop Functional Container Pantry Picks
---
6. AESTHETIC OF THE DESIGN
I debated which to put on the list first, function or aesthetic, for you, form might trump function, but these two points are closely related. You may think containers are containers, but swapping out a modern white metal basket for a galvanized tub can completely change the vibes of your pantry.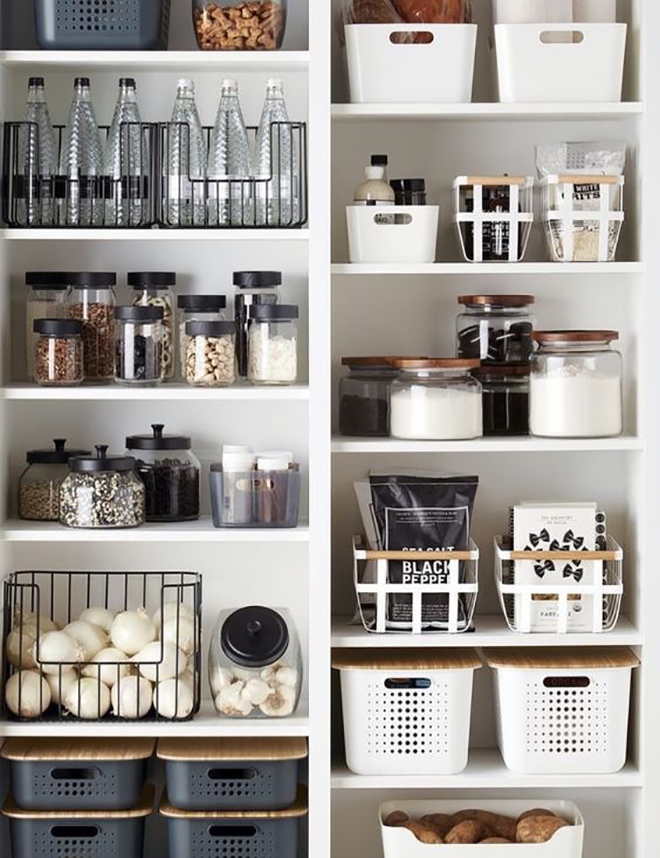 Container Store
---
Shop Beautifully Deigned Pantry Picks
---
7. CONSIDER WALL SPACE
Wall space can be prime real estate for hanging bins, hooks for cleaning items.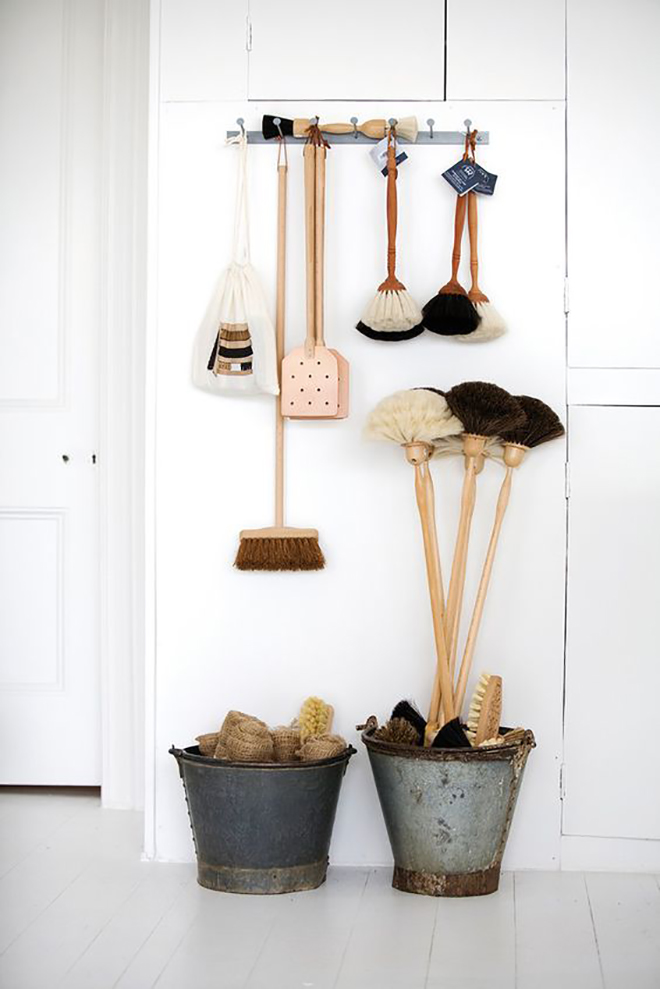 Domino
---
Shop Pantry Wall Storage
---
8. DON'T FORGET ABOUT THE BACK OF THE DOOR
A unit attached to the back of the door can be a great way to utilize every inch. It's a great space for slimmer and smaller items like spices and canned goods.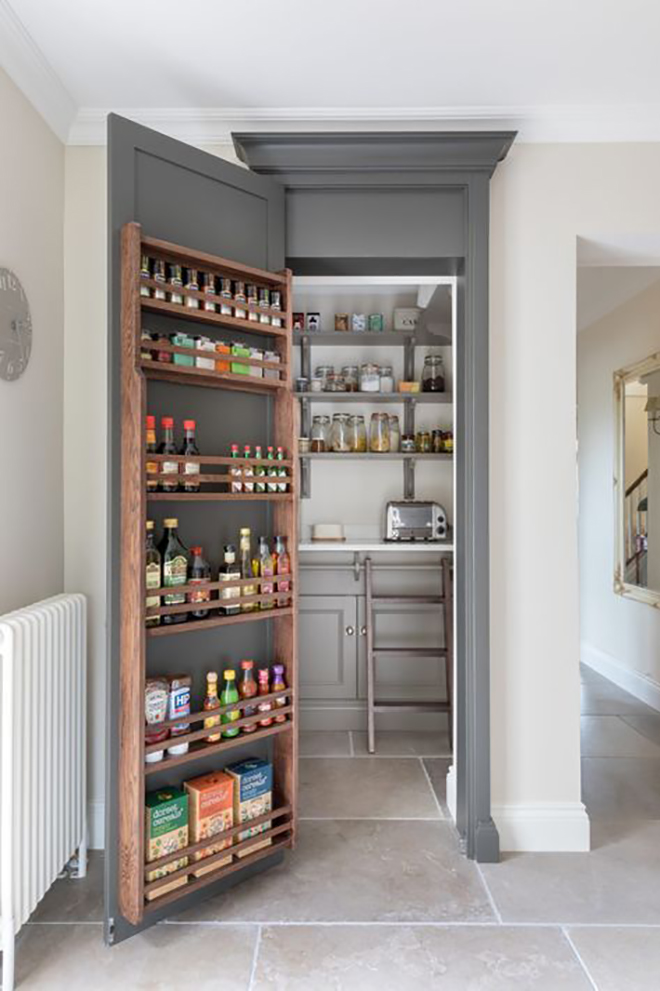 Humphry Munson
---
Shop Pantry Door Storage
---
9. DO YOU NEED LABELS?
Etsy has a wide selection of labels in every style and font imaginable. I personally like to use an old fashioned embossing label maker for a minimal look that's easy to update.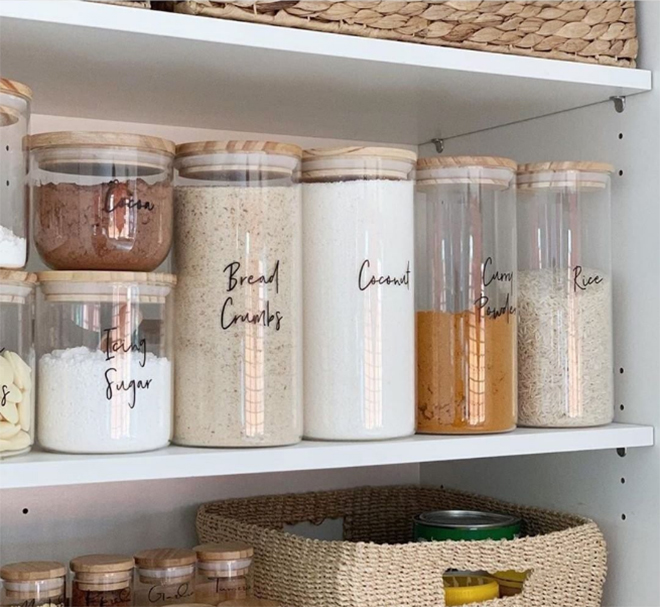 @Peninsulaliving
---
Shop Pantry Labels
---
10. BUDGET
Purchasing an entire pantry full of containers, even for a small space can add up quickly. Buying a case of Ball jars is a cost effective and aesthetically pleasing way to organize and store dry goods. Ikea has a great selection of containers, including my favorite glass options shown below. Bed, Bath and Beyond has a great selection of containers and are always sending coupons.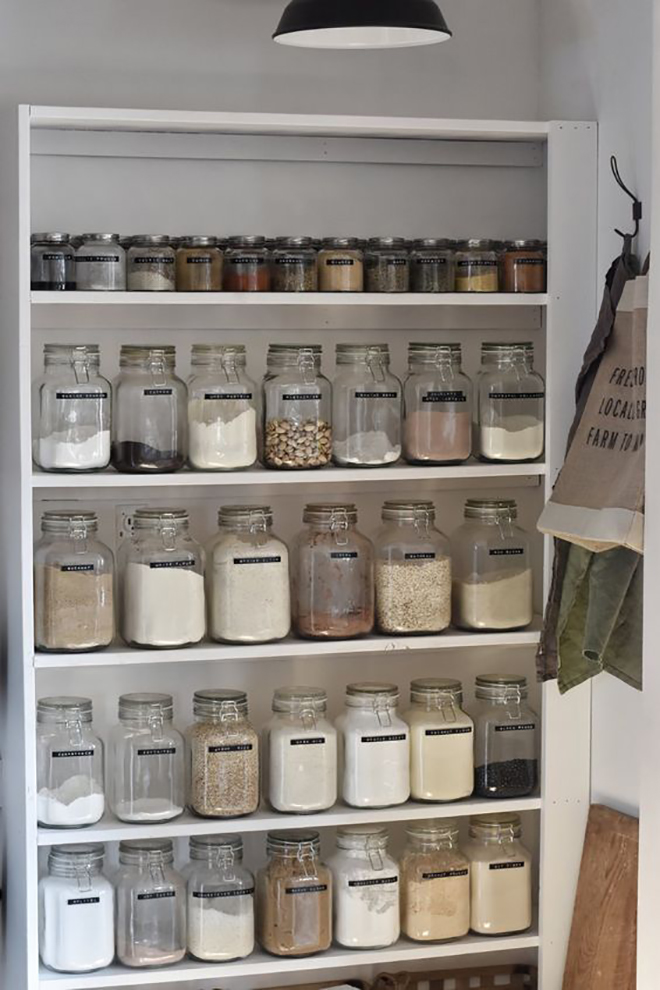 Rocky Hedge Farm
---
Shop Pantry Budget Pantry Picks
---
Download My Planning Tool
Print this template to keep track of all your pantry measurements, container and size needs.