How do they absolutely mutilate crayons? And with ease, I might add. I mean, my 2-year-old rips the paper off crayons with expert precision, while I'm sitting here having a hard time. Kids are amazing. If you're like me, you have TONS of broken, messed up, mutilated crayons all over your house. So each night as I'm picking up, I've been saving them off to the side to remelt. This is my first remelting project and I thought you might like to see it! Since I used mainly broken pieces I was a bit limited on color. I did add a few "ok" crayons to the mix just to beef it up a bit. Yes, there are easier ways to do this, but I didn't want to make those crazy multi-colored crayons, I wanted a bit more control. So here is how I melted our yucky crayons down into awesome new marbled alphabet letters!
OMG. I'm on TikTok… and I shared this project in my first little DIY TikTok, see it here!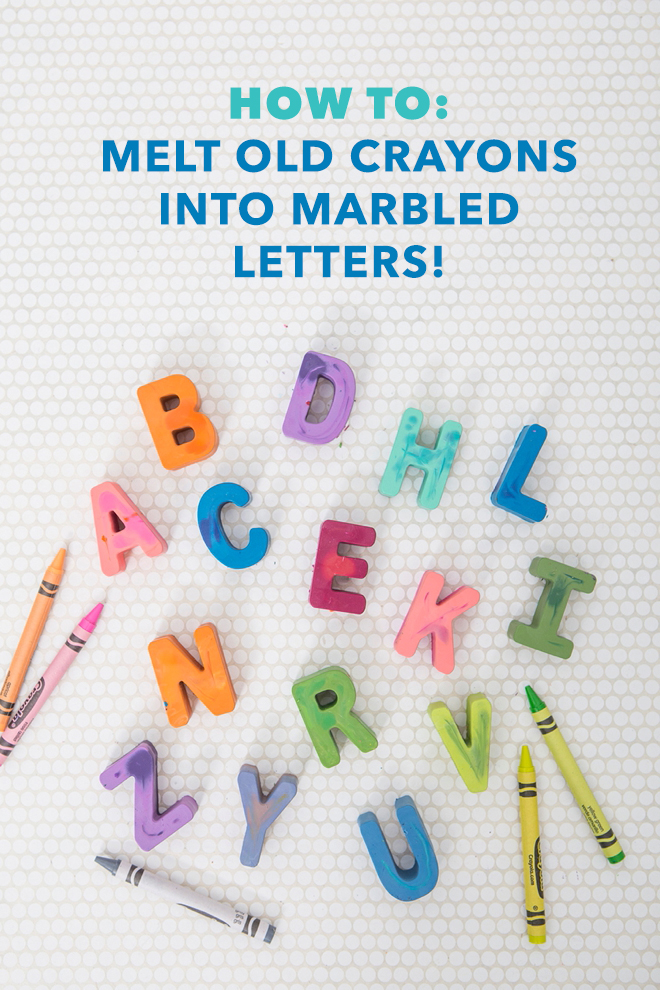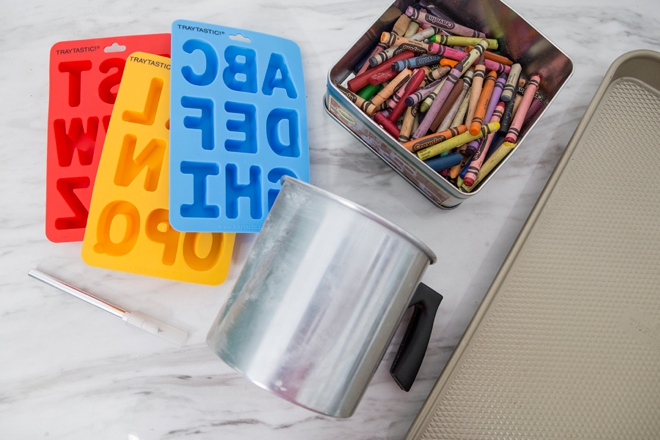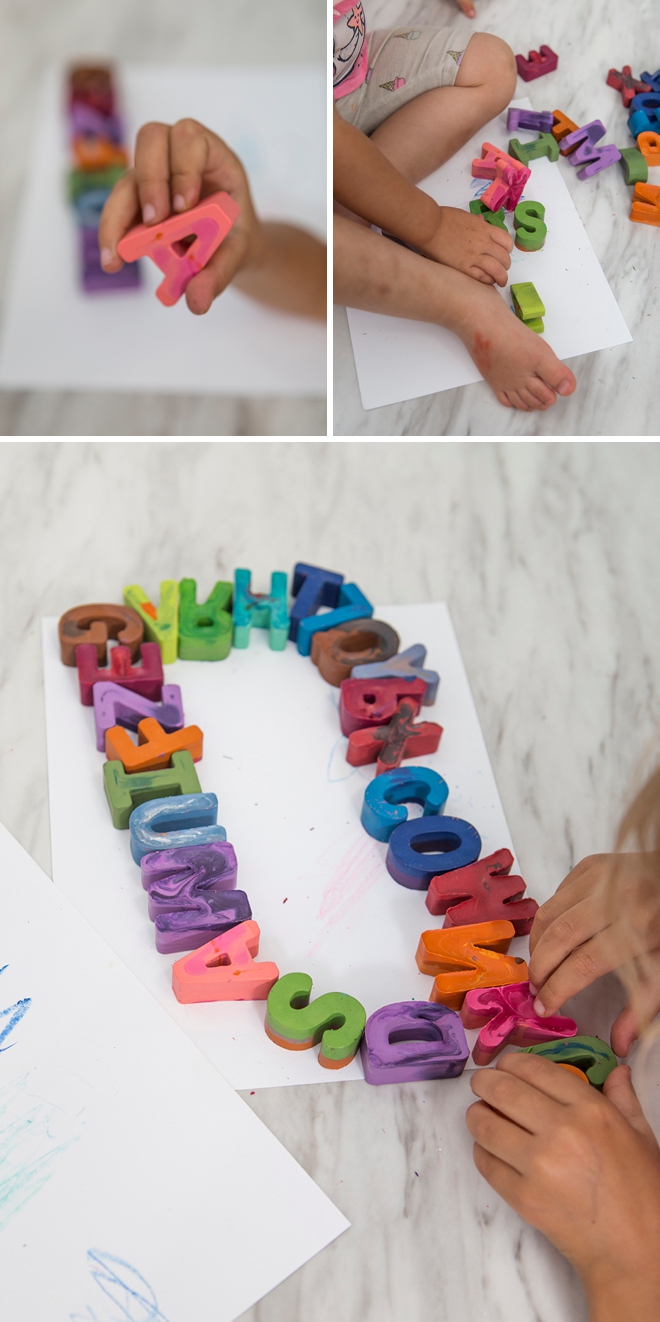 If you create one of our projects, please share a picture with us on Instagram or Twitter using the hashtag #somethingturquoisediy, we regularly reshare our favorites! Your profile will need to be public for us to see it otherwise, you can always DM us!
DIY Tutorial Credits
Photography + DIY Tutorial: Jen Causey of Something Turquoise // Yucky crayons: the kids! haha // Alphabet Molds: Amazon // Candle Pouring Pot, small: Amazon // Stiring Sticks: left over chopsticks from take-out // Gold Cookie Sheet: Threshold at Target
Shop The Supplies:
Find the supplies you'll need for this project from our affiliate links below: