Hi friends! Shea back with a DIY that I've been wanting to do literally since my son was born (over two years ago!) and now that I'm finally doing it, I thought some of you crafty mama's might want to do it as well! Having kids means having SO. MUCH. STUFF. The clothes, the toys, the snacks. Hopefully you find a place for all of those things to live but what about all the paperwork? There is a drawer in my sons dresser that all of it has just been accumulating in waiting for me to finally get around to this project. So now not only do I have everything organized neatly in one space, I also have a cleared out drawer! A double win! So let's get into it, shall we?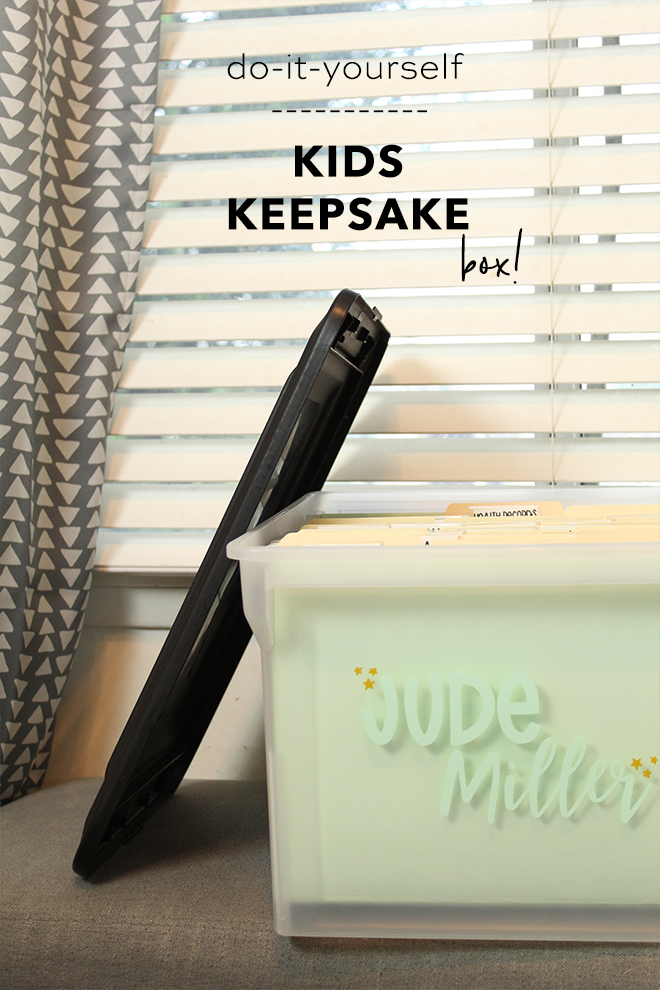 Supplies:
Cricut Machine
Cricut Mat
Cricut Vinyl in your choice of colors
Cricut Transfer Tape
Cricut Weeding Tool
Cricut Scraper Tool
Hanging File Folder Tote
Hanging File Folders
White Paper
Printer (Not Pictured)
Open Design Space
One of the best parts of this project is that most of the work has already been done for you! All you have to do is put your child's name! I added some stars around my sons name but you can really do anything you'd like… a cute floral wreath, a mermaid, a baseball, whatever your kid may be into, or keep it simple with just their name, totally up to you! (Click HERE for the Design Space file.)
Print
Print out the tabs when prompted in Design Space. Because they are simple black and white text using the default print settings should be just fine. You'll want to use a cardstock for this for a more professional look but also so that your get the best cut you can from your Cricut. Cutting a standard copy paper wouldn't give you the greatest end result.
Cut Your Design
Load your printed paper into your Cricut machine, select the correct material (medium cardstock for me) and watch it perfectly cut each label out for you like magic! I've had a Cricut machine for 7 years now and I seriously never get tired of watching it do it's thing.
Once it's done cutting your paper, load your vinyl to be cut.
Weed Your Design
Once your vinyl is finished cutting, you'll want to weed it, or remove all of the unwanted vinyl from around the text and places like inside the a's e's and o's. Some people find this tedious, but I actually enjoy it.
Add Transfer Tape
Once your vinyl is weeded you'll want to add transfer tape to it to properly place it on your box. Lay it as flat and bubble free as you can and burnish with your scraper tool. Then remove the white backing making sure that your design stays on the transfer tape. If it doesn't, burnish some more until it does. I find that laying the design face down on my work surface and using a rolling motion with the backing works the best.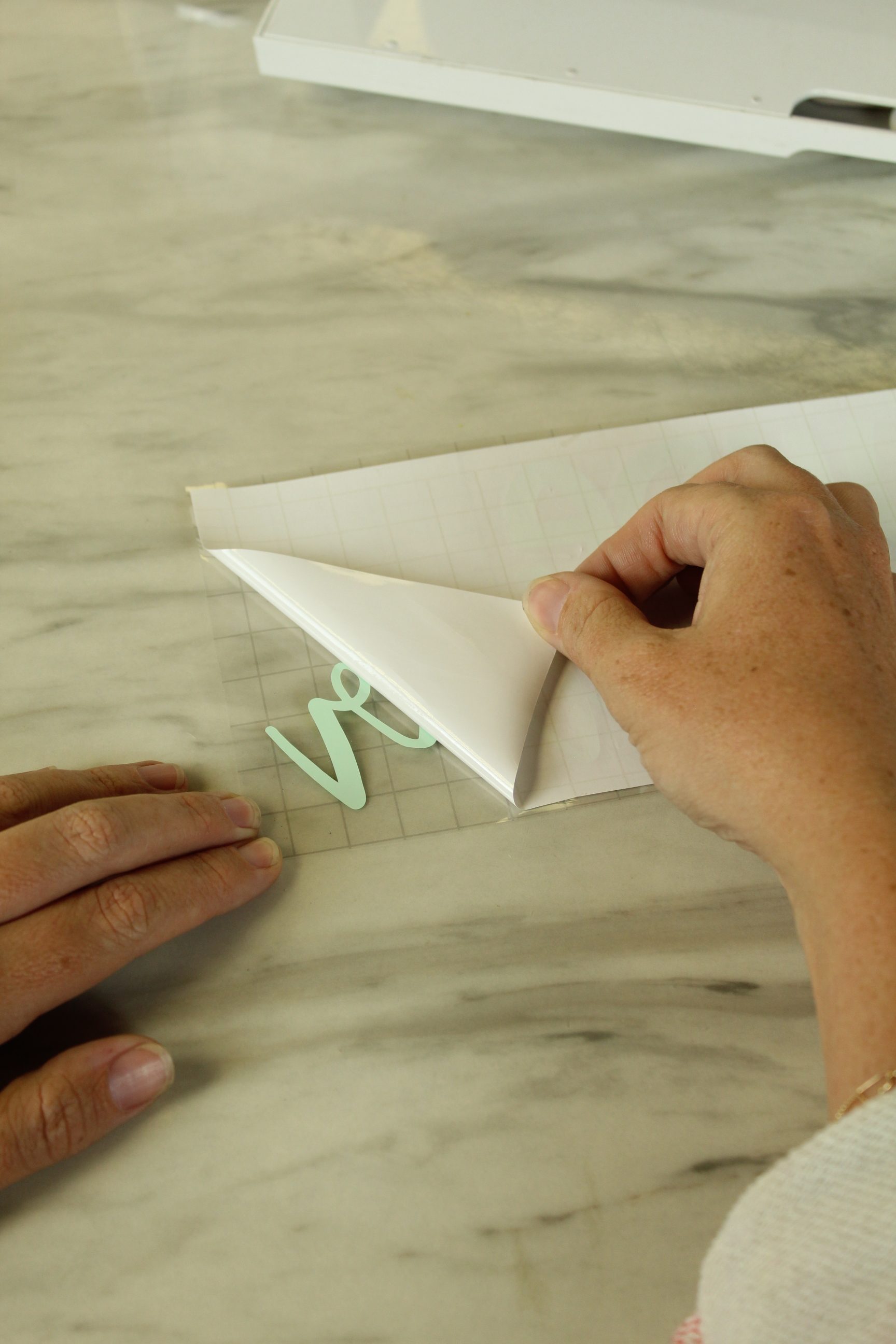 Apply Design
Find where you want your design and place it onto the box. Burnish it into place to get it to stay. I sometimes like to use my finger as well to be sure it's really on there. Remove the transfer tape again using a rolling motion off of your design. Go slowly, being sure your design stays on your box.
Add Labels
Then lastly, add all your labels into their little plastic sleeves and attach them into the hanging folders and you're done!
I'm so happy to have this project FINALLY done and to finally have a place for all that paperwork! I'm so happy with how it turned out. I hope you enjoy making it as well. Is there any labels I may have forgotten? Let me know! I'd love to add them!
If you create one of our projects, please share a picture with us on Instagram or Twitter using the hashtag #somethingturquoisediy, we regularly reshare our favorites! Your profile will need to be public for us to see it otherwise, you can always DM us!
DIY Tutorial Credits
Photography + DIY Tutorial: Shea O'Quinn of Not So Cli-Shea // Cricut Maker and accessories courtesy of Cricut // Hanging File Folder Tote: Target // Hanging File Folders : Target (discontinued, similar) // Cardstock: Michaels // Printer courtesy of Canon
Shop The Supplies:
Find the supplies you'll need for this project from our affiliate links below: