I know we all have been spending a lot of time at home this season. Maybe you have been working on DIY projects and self-care, I know I have been trying my hardest to! This do-it-yourself project has been inspired by organization and trying to make my home pretty! I have probably too many essential oils in my house and they are all scattered everywhere. There are many great essential oil brands but the two that I like to use are Doterra and Young Living. I don't sell either of them or have a preference on which one is better, I think they are both great high-quality products! One of my favorite ways to use essential oils is to diffuse them in a diffuser. I usually mix a few different oils together to create nummy scents that are also good for me. This DIY is going to teach you how to make a geometric display that will hold 4 essential oils to display for you to see!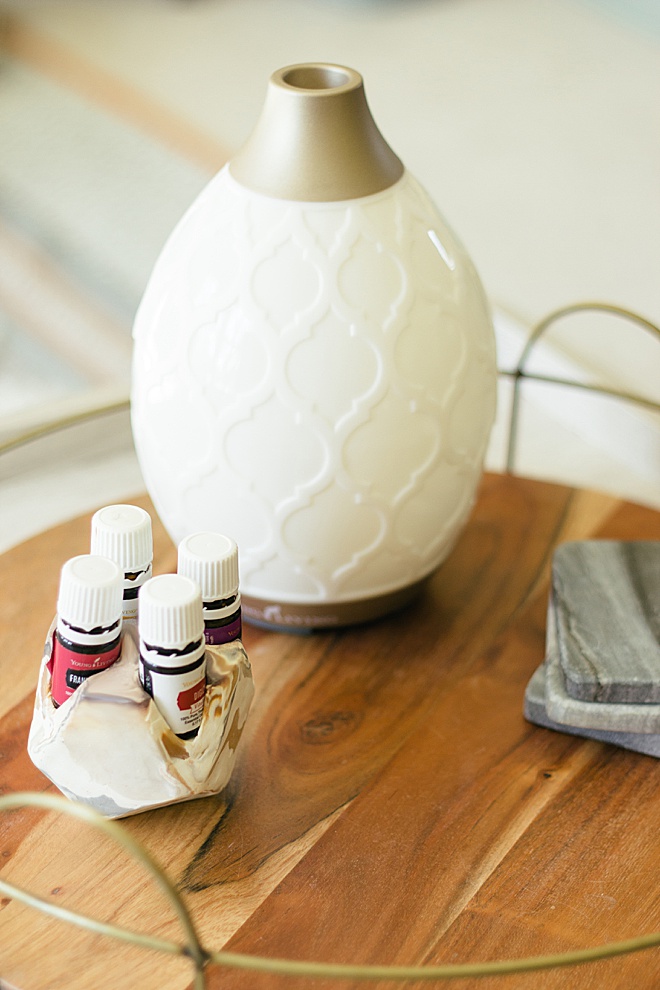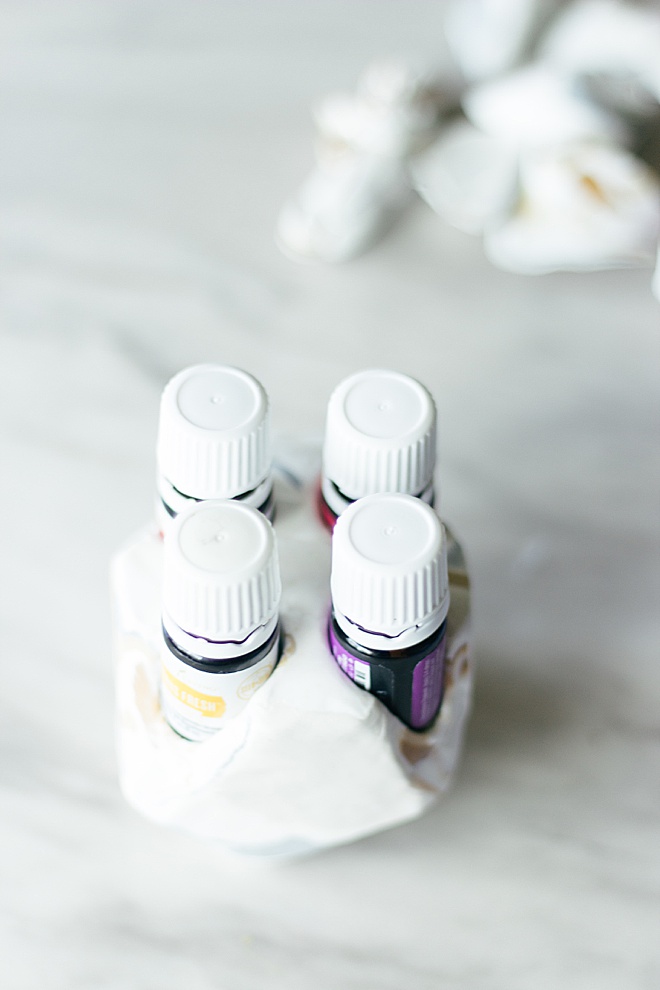 Hein & Dandy is a blog founded on crafts and creative writing, inspired by adventure and wellness. Make sure to check out our website for new projects and inspiration!
As with all our DIY tutorials, if you create one of our projects please send us a picture – We Love Seeing Your Creativity! If you use Instagram or Twitter please use the hashtag #SomethingTurquoiseDIY and it will show up on our Get Social page. Happy Crafting!
DIY Tutorial Credits
Photography + DIY Tutorial: Carli Hein of Hein & Dandy // Clay: Amazon // Baking Sheet: Amazon // Parchment Paper: Amazon : Clay Tools: Amazon
Shop The Supplies:
Find the supplies you'll need for this project from our affiliate links below: