"This baby girl brought these parents' family and friends together to celebrate! Andria's gal pals put together a beautifully detailed and thoughtful baby shower. Their family and friends gathered to guess baby girls' birth weight, oh and ah over baby photos of the parents, eat Chick Fil A nuggets, and celebrate two incredible humans becoming parents!" –Alicia Yarrish Photography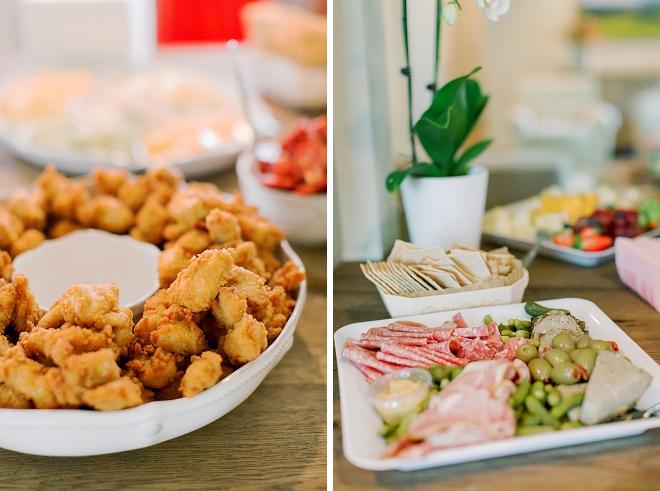 What was DIY-d for your baby shower?
The group of hosts did an incredible job with the decor, planning, food, etc. The shower was festive, feminine for baby girl Avery, and very fun. The combination of the bright, cheery flowers, the baby girl onesies displayed on the wall, the monogrammed cups and napkins, and the "BABY" balloons and other balloons scattered throughout the party really added to the special event. Everything was laid out so perfectly!
What is your advice now that your shower is over?
My advice now that the shower is over (and baby girl Avery is here) would be to enjoy every moment. The shower is such a special time to with your friends and family. It's a party, and we're so thankful for everyone who hosted and attended. The shower makes you feel extra special as your lives are about to forever change. One big party before becoming parents and celebrating parents to be is an incredible memory! -Andria, the Mom
Event Credits
Photography: Alicia Yarrish Photography