"Ben and Bailey were married in the historic Mennonite church located on the campus of the college where they met and fell in love – also the church they attended together while dating! This is an extremely low-maintenance couple, and the wedding was filled with handmade touches from start to finish. Ben and Bailey designed their own invites and programs, and one of her friends did all the cute signage at the ceremony and reception. All of the bridesmaids did their own makeup, and had their hair done either by one of the bridesmaids (one of the groom's sisters) or one of the personal attendants.
We created all of the decor for the ceremony and reception ourselves, and this is where the biggest DIY aspect of the day came into play. Using Cruicut files purchased from Something Turquoise, ALL of the flowers and greenery for the day were made from felt – including all of the bouquets, head wreaths, boutonnieres, corsages, reception décor (which included mason jars and log slices from our farm), church pew decorations, and the arrangements for the front of the church sanctuary.
Since Bailey and Ben share an obsession with tacos, the reception featured a taco truck as well as a live band. Dessert was a soft-serve ice cream bar (with a toppings station DIY'ed from a twin-size bookcase-style bed headboard purchased at a local thrift store). Overall, the day was simple, personal, and filled with love from start to finish – the perfect reflection of this sweet couple!" -Kris, Mother of the Groom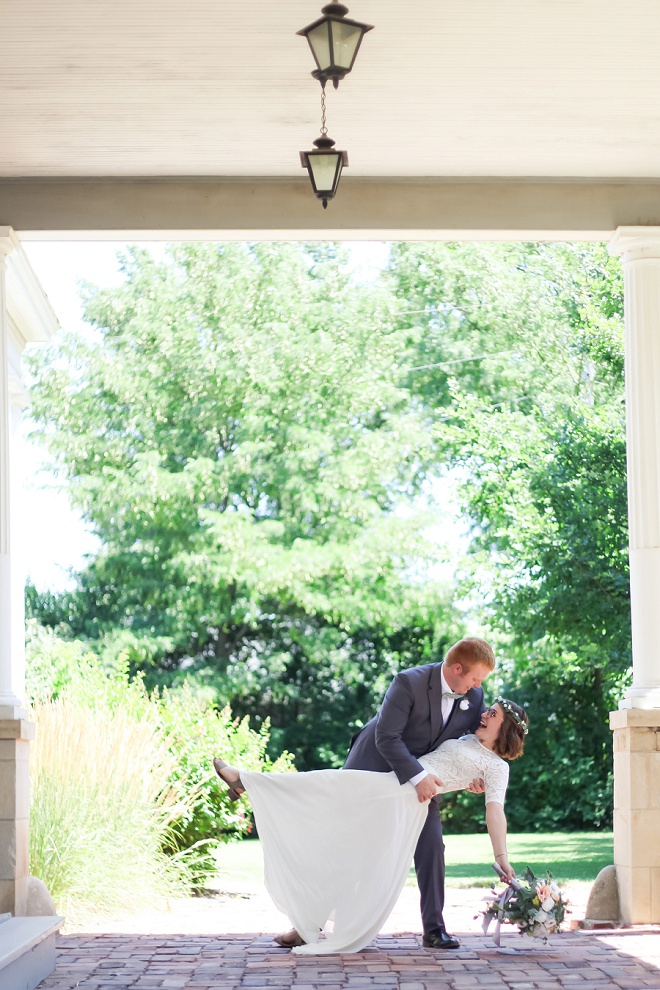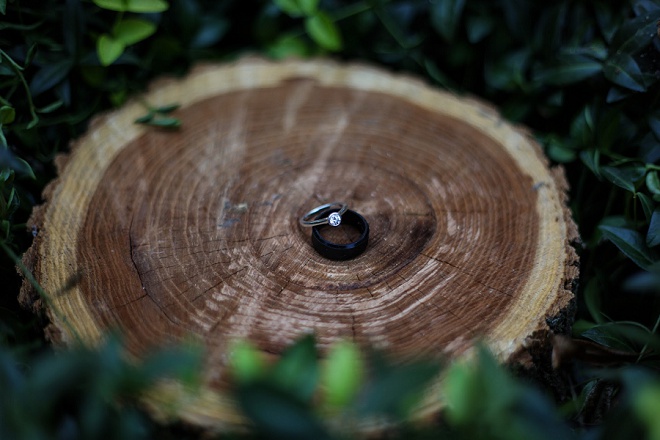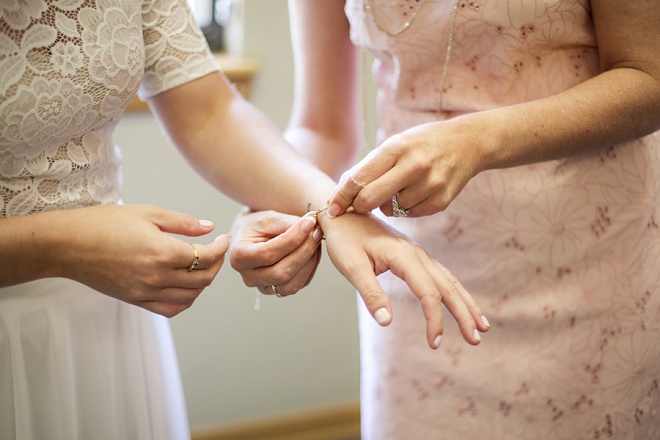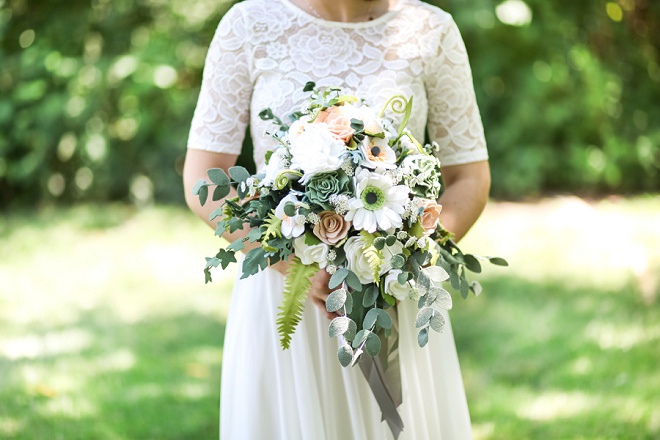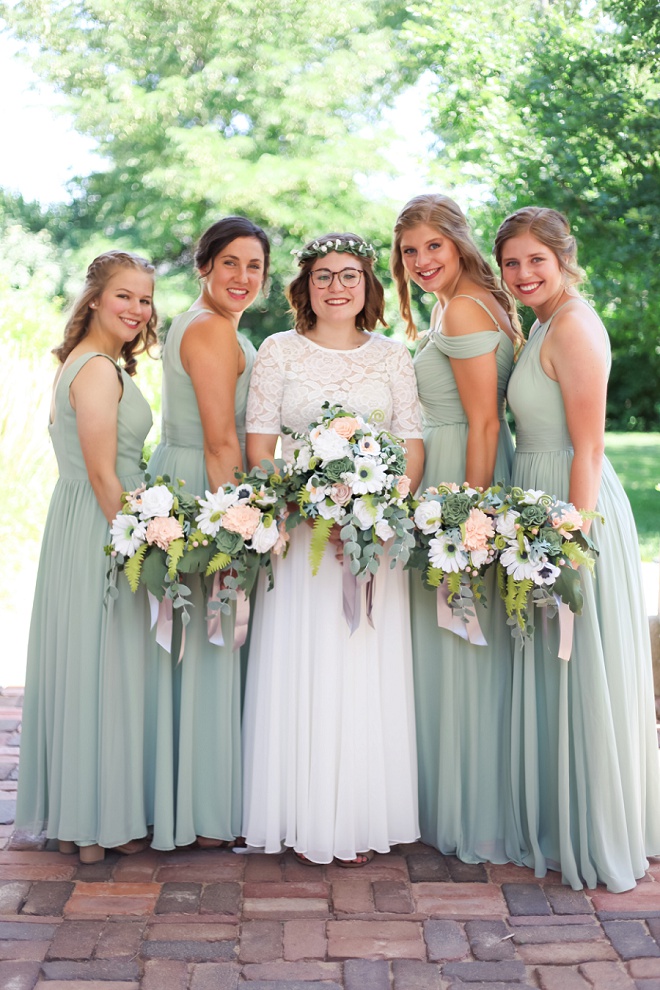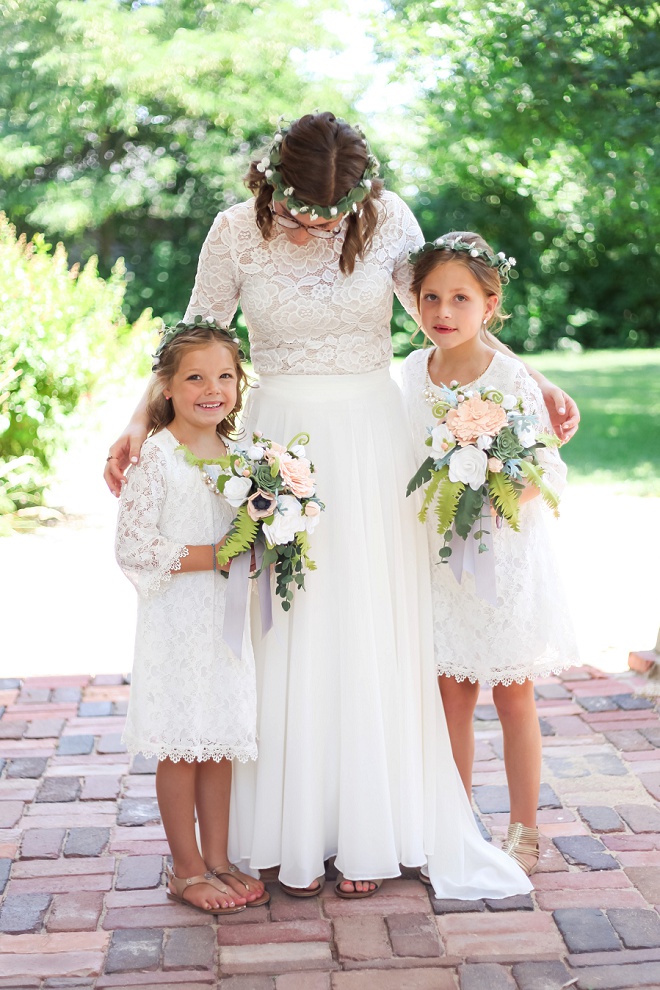 What is your favorite wedding day memory?
It's hard to pick a favorite memory. I think one of the best parts was at the end of the night when it was just us and our friends and closest family members and we were absolutely tearing up the dance floor. Looking at Ben and knowing I would get to have this kind of fun with him for the rest of my life made me SO happy.
What did you DIY for your wedding?
LOTS! We DIY'd all of the felt flowers and we also created an ice cream toppings bar for the reception out of a twin size bookcase headboard purchased from a local thrift store. Flower wise, we ended up making 7 bouquets (for the bride, 4 bridesmaids, and 2 flower girls), 3 head wreaths (for the bride and the flower girls), 17 boutonnieres, 12 corsages, 25 rings of felt greenery for reception décor (used with mason jars and log slices), 30 sprigs of felt greenery for church pew decorations, and 6 large flower/mason jar/log slice arrangements for the front of the church sanctuary.
Any advice for brides currently in the planning process?
I think if I had any advice it would be to make sure you have someone on your side to take over the day of. Let them make the decisions and give them all the directions so that you don't have to fend questions and concerns all day. Your day should be fun and stress free! -Bailey, the Bride
Event Credits
Photography: Lindsey Unruh Photography // Felt + Wool Balls: Benzie Design // Ribbon: Michaels // Bride's Attire: BHLDN // Bridesmaid's Attire: Azazie // Groom + Groomsmen's Attire: Men's Warehouse // Flower Girl Attire: Zulily