"The Little Prince is a story that has always spoken to me. It tells a story that requires imagination to understand and it's filled with life guiding messages. My goal for this baby blessing was to create a day that was graceful but masculine, soft but modern, and very personalized.
We created a custom monogram of a crown laying atop the letter P. It was very clever as this little babe's name is Preston and P also could stand for Prince. I made sure to incorporate the personalized detail in many ways. It was the personalized stamp on the invitations, the added umph to our ghost chairs and the main event on the buffet as it was the ice sculpture for the seafood display. The velvet, blue linen added the softest of textures while the black, stoneware plates contributed to the modern, masculine flare. The brass flatware interconnected with the brass candlesticks and added the perfect graceful touch. The porcelain fox terrarium replicated The Little Prince's best friend and also doubled as the perfect little gift for guests to take home. The florals were organic and free very much like The Little Prince in his adventure.
The first signature drink, "The Spicy Jude" was a play off a spicy Bloody Mary that incorporated the babe's middle name, Jude. The second signature drink, "The Little Prince" allowed the theme to go full circle in a very classic, subtle way.
The mantle housed some photos of Preston's newborn shoot and I introduced classic Little Prince imagery to highlight meaningful story quotes. These quotes corresponded with life lessons and wishes for Preston." –Felicia, Mom + Owner of Avec M.O.I. Events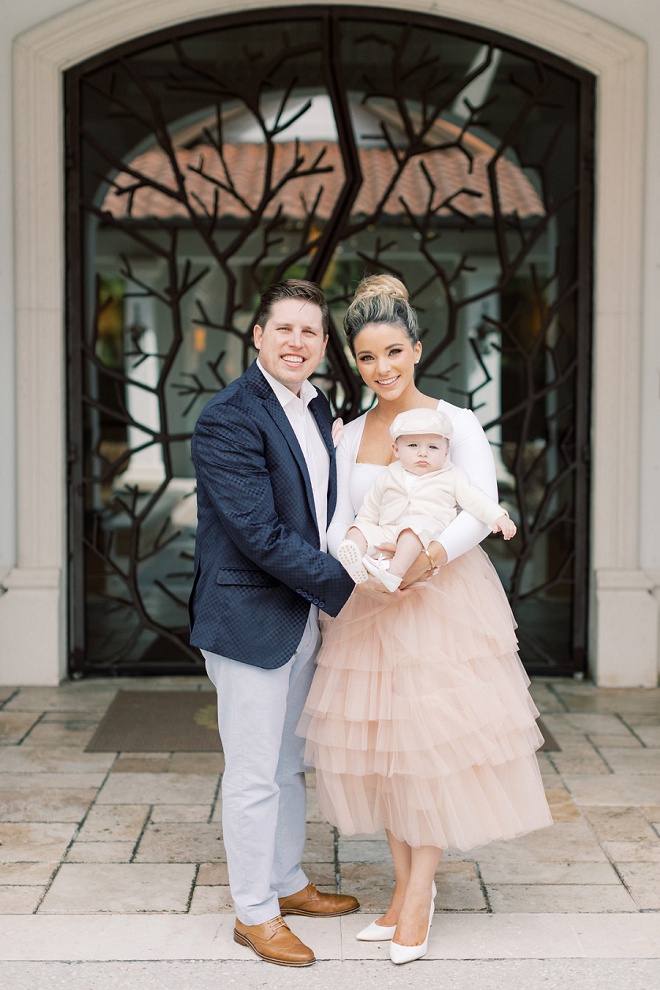 Event Credits:
Photographer: Kaity Brawley Photography // Venue: Miromar Lakes Beach & Golf Club // Event Designer: Avec M.O.I. // Florals: Isn't She Lovely // Rentals: Niche Event Rentals // Decor Rentals: Treasury Rentals // Linens: Over the Top Rental Linens // Cake: Ella's Cakes
---