Sidewalk chalk is a huge hit at our house! We've used it to learn colors, shapes, letters, and numbers and still use it to help with sight words. This has led to many small bits of chalk that for some reason I cannot throw away! In fact, I'm sure most of you have a bucket or jar of little chalk pieces and the mom guilt is real when it comes to throwing it away. So, I decided to come up with an idea of how to use the bits and pieces of broken chalk and turn it into something fun and different. Low and behold I remembered seeing spray chalk at a store and thought it would be a perfect thing to try this summer. Anything that gets us outside and creating is a win in my book.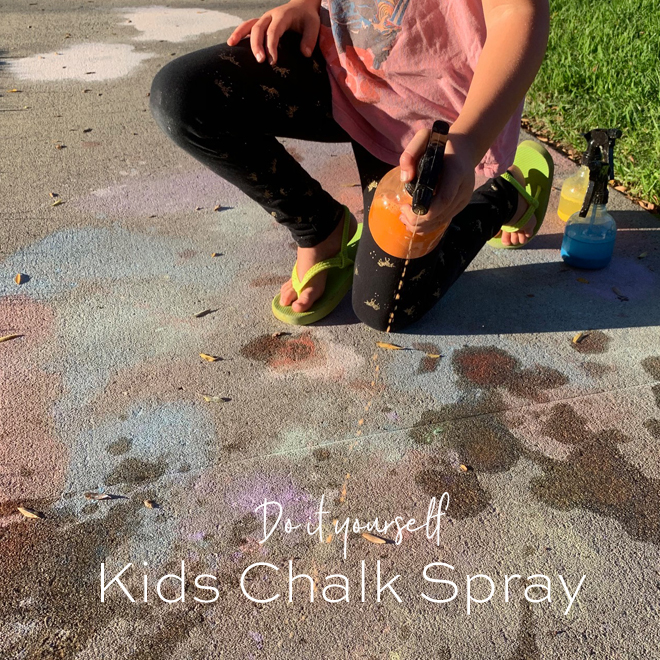 Chalk Spray
I found that the Crayola sidewalk chalk worked better than other brands of chalk. The bright pigments help the colors stand out against the pavement. I tried the spray made from cheap no-name brand chalk and the spray looked more white than anything else, so maybe just keep that in mind when you're making your mix.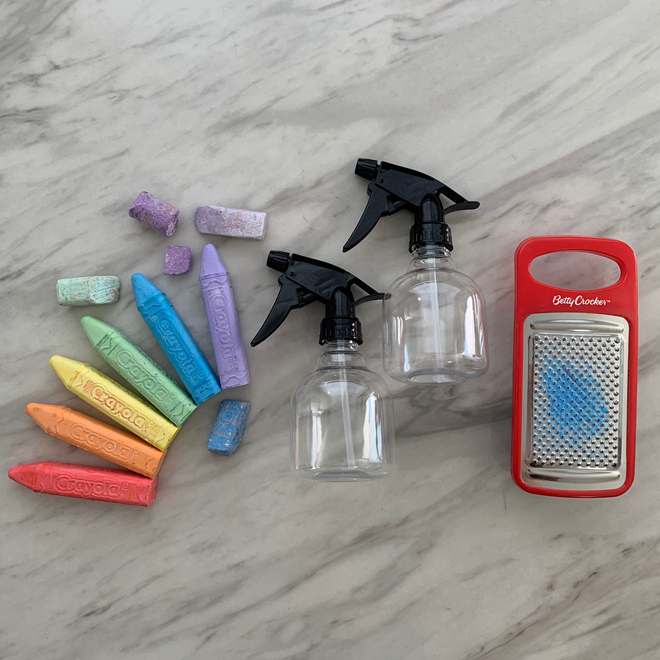 Supplies:
Crayola sidewalk chalk
spray bottles
hand grater
water
funnel
Grate
Start by grating like colors of chalk together using a cheap hand grater. This one has a cool storage container on the bottom so it worked great for holding the chalk dust.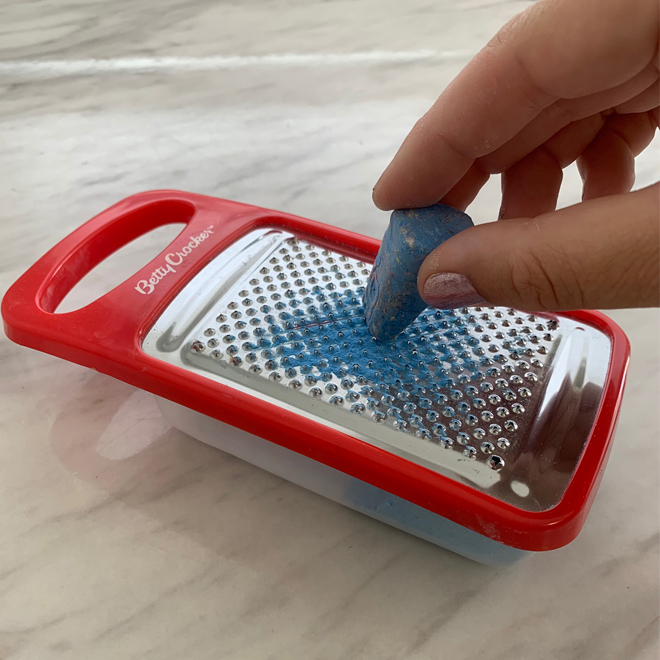 Pour
Using a funnel, pour the chalk powder in a spray bottle. I used about half of a whole piece of chalk in each bottle, about 2 tablespoons. So you can always combine like colors, let's say blue for example and use like 5-6 little nubby pieces.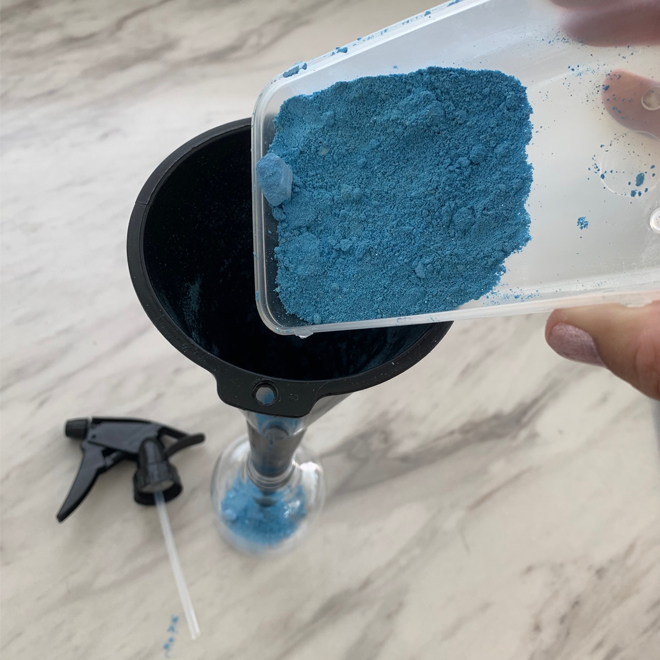 Add Water
Fill the rest of the spray bottle with water and shake to combine… that's all it takes. Just like essential oils, the chalk spray will separate over time, so just make sure that your kid gives it a good shake before spraying.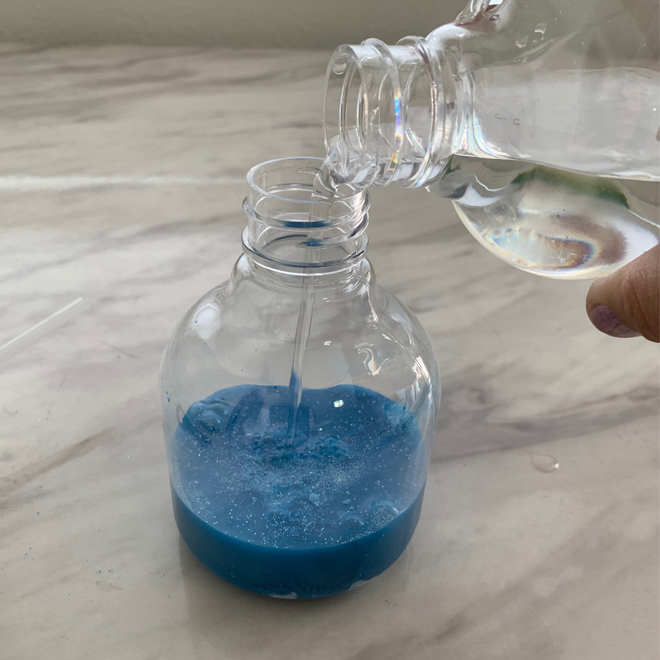 A Rainbow of Colors
D had so much fun with this chalk spray and loved how it turned into a watercolor effect when it dried. Like I mentioned before, keep shaking to keep it mixed, most kids won't have a problem with that. Also, side note: I did try chalk with glitter and it tended to get clogged in the spray bottles so I wouldn't recommend that type for this. Having this chalk spray is a super fun addition to our normal outdoor chalk activities and I hope it will be for you too!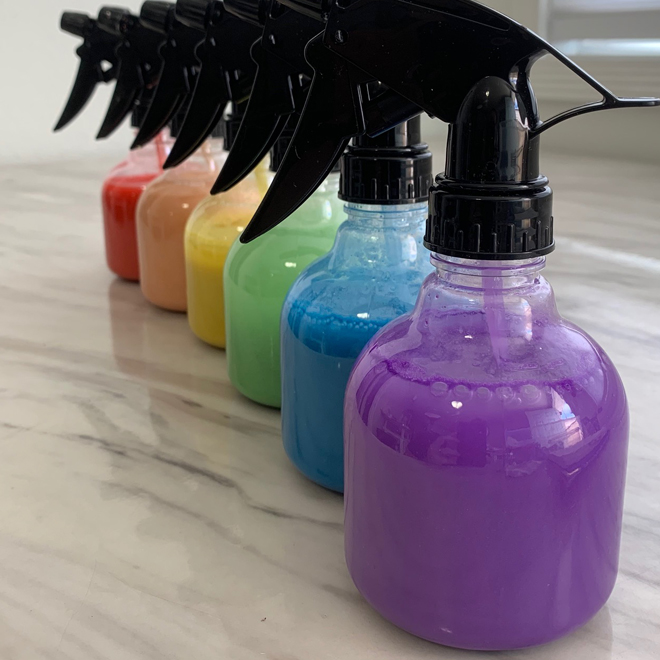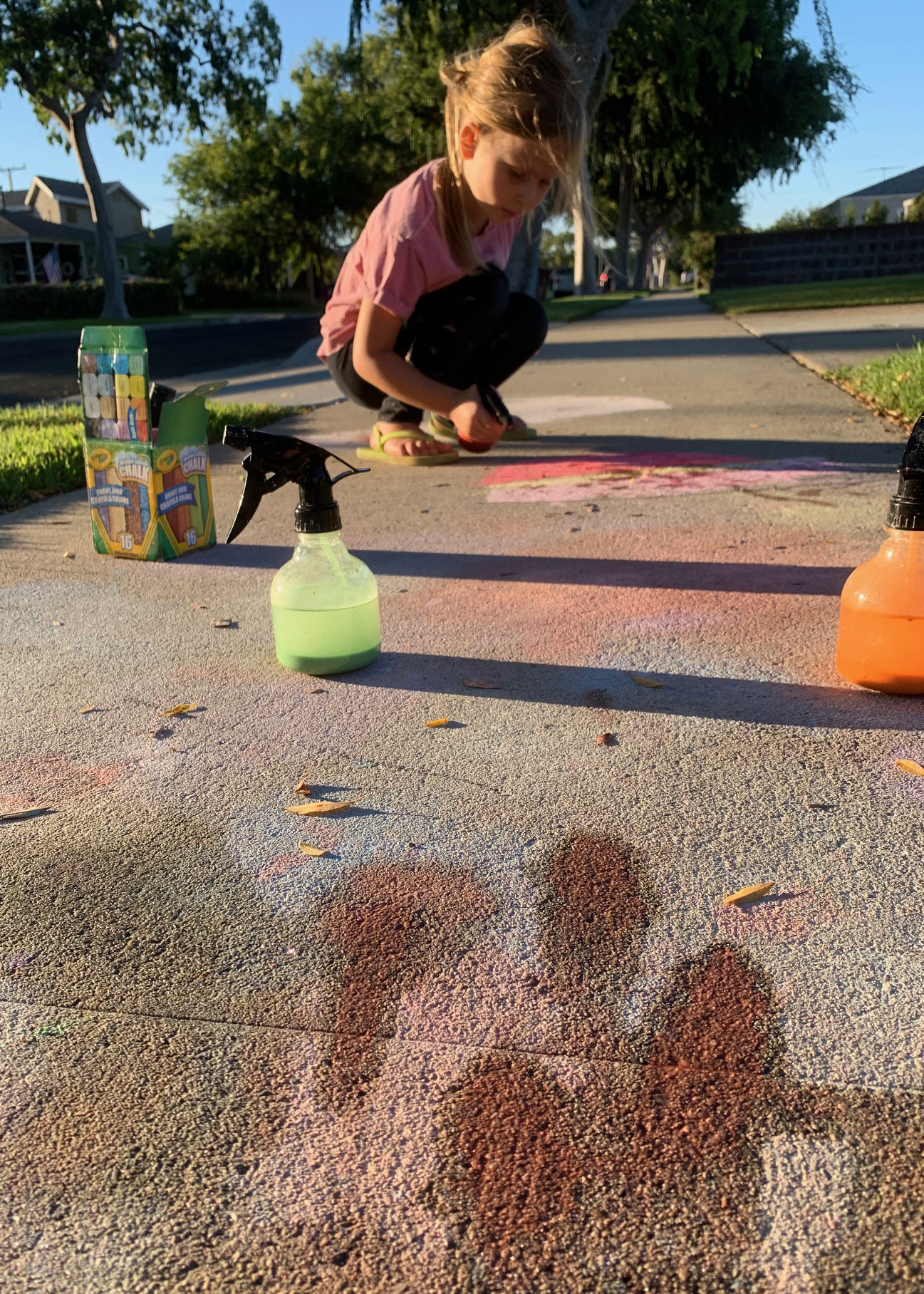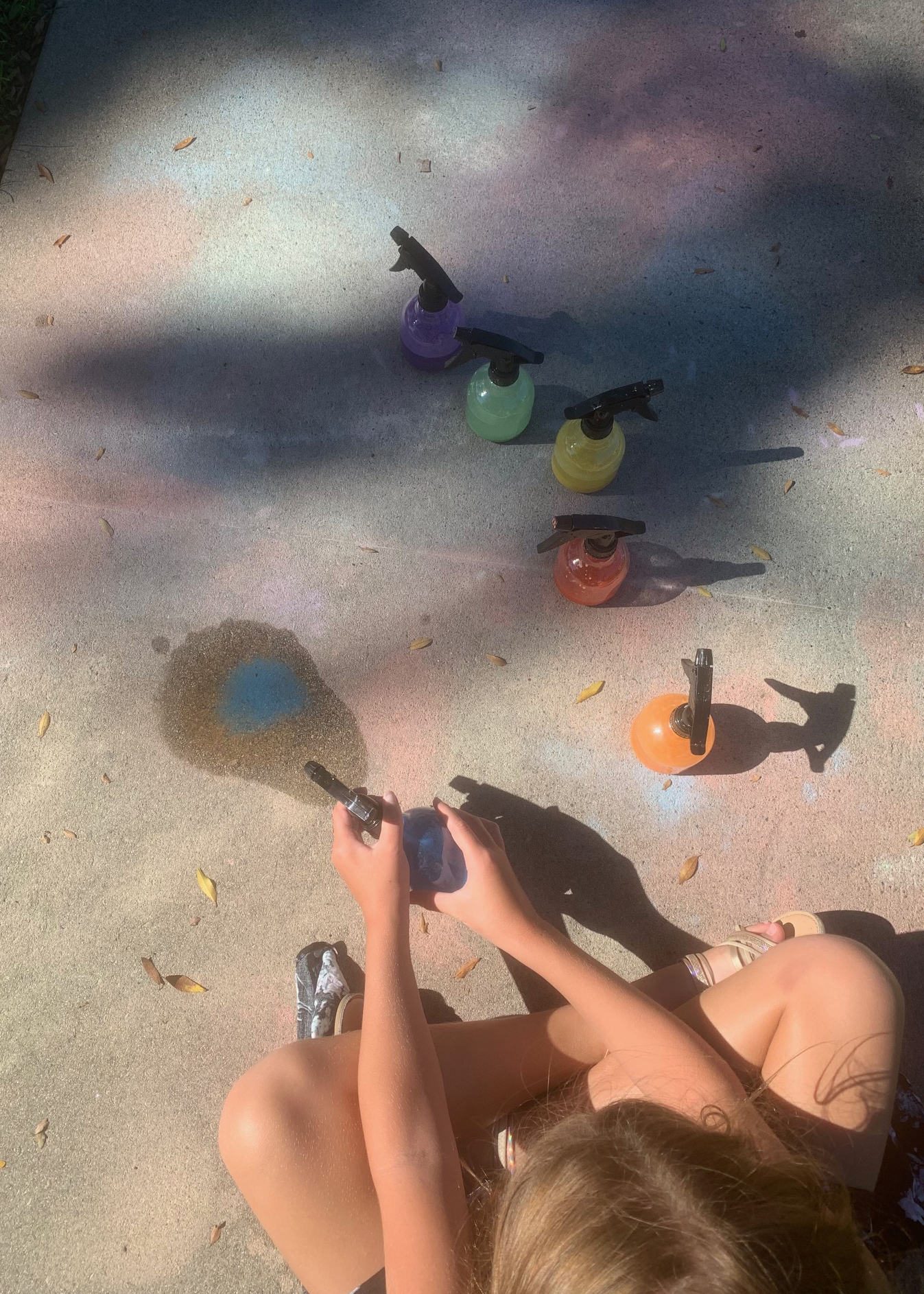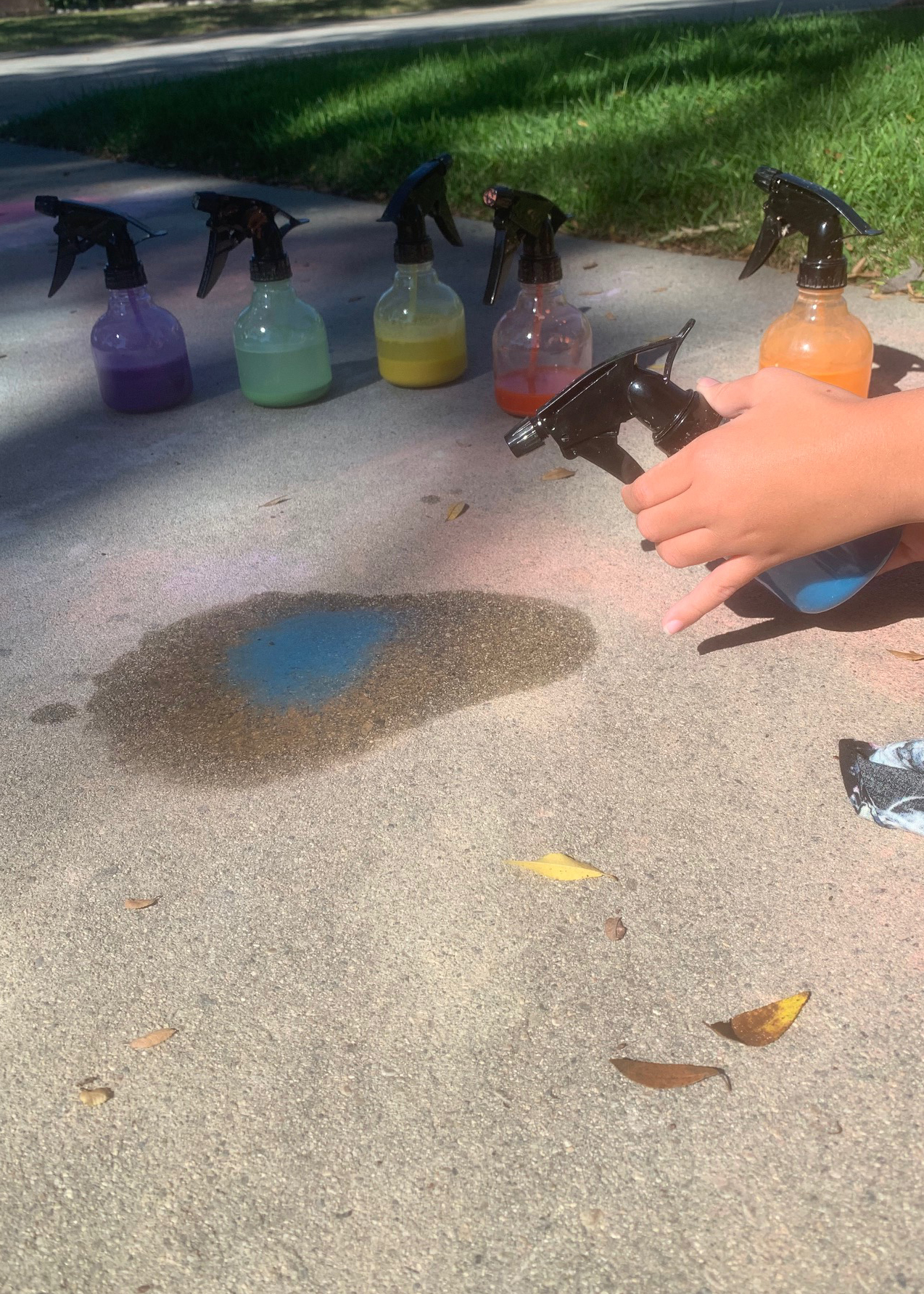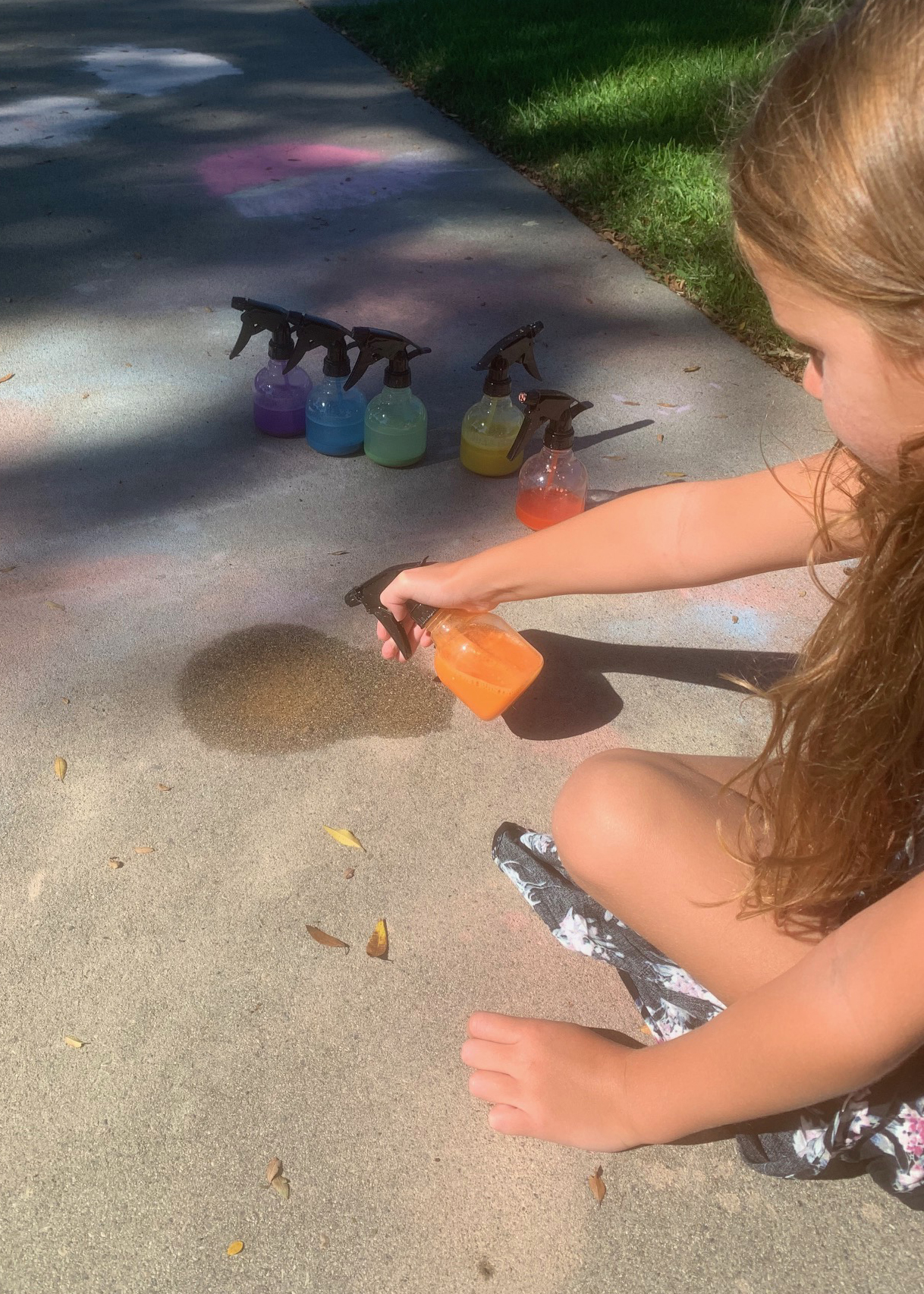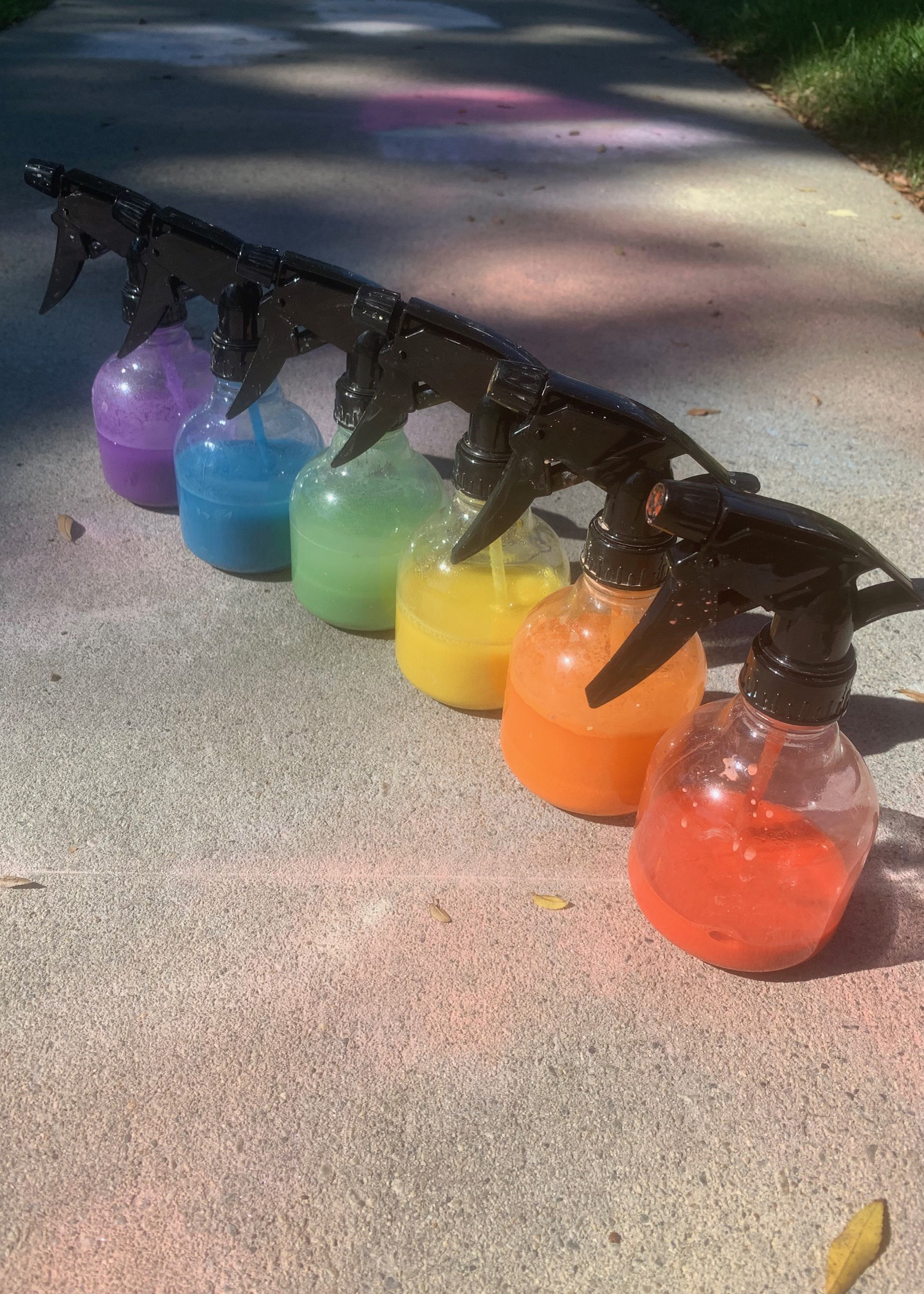 As with all our DIY tutorials, if you create one of our projects please send us a picture – We Love Seeing Your Creativity! If you use Instagram or Twitter please use the hashtag #SomethingTurquoiseDIY and it will show up on our Get Social page. Happy Crafting!
DIY Tutorial Credits
Photography + DIY Tutorial: Jacki Davis for Something Turquoise // Spray Bottles: Amazon // Hand Grater: Amazon // Crayola Chalk: Amazon
Shop The Supplies:
Find the supplies you'll need for this project from our affiliate links below: