We're coming up on my sweet Baby Hadley's 1st birthday, only a few weeks away now and I'm in major planning mode. Let's be clear, I am totally aware that this party in no way is for her, it's all for me, and I'll admit that. One of the things I've been looking forward to since she was born is seeing her tear into her first birthday cake. I limit her sugar intake wherever possible and she's such a great eater (we're doing the whole #babyledweaning thing). So whenever she sees one of us eating something, she thinks she gets to eat it too. Admittedly she's had tiny tiny bits of cinnamon rolls, donuts, a lollypop lick here or there, and maybe a little bit of a cupcake. Making her birthday cake not her first taste of sugar. But then I got to thinking about it, the logistics, she's going to be filthy, will she be intimidated with everyone looking at her all at once, will the sugar overload send her into a bad mood, etc. Which lead me to search for "smash-cake" alternatives and the things I found were so fabulous I absolutely had to share my favorites with you!

In A Studio
Most of these ideas are shot in a studio. Why? So that there is less pressure, less mess, and overall the best opportunity to take pictures of the smashing! Sometimes parties can be too overwhelming and stimulating for the babies so this is a great option if you have the budget. You could always DIY this at home or in a park with your iPhone on portrait mode.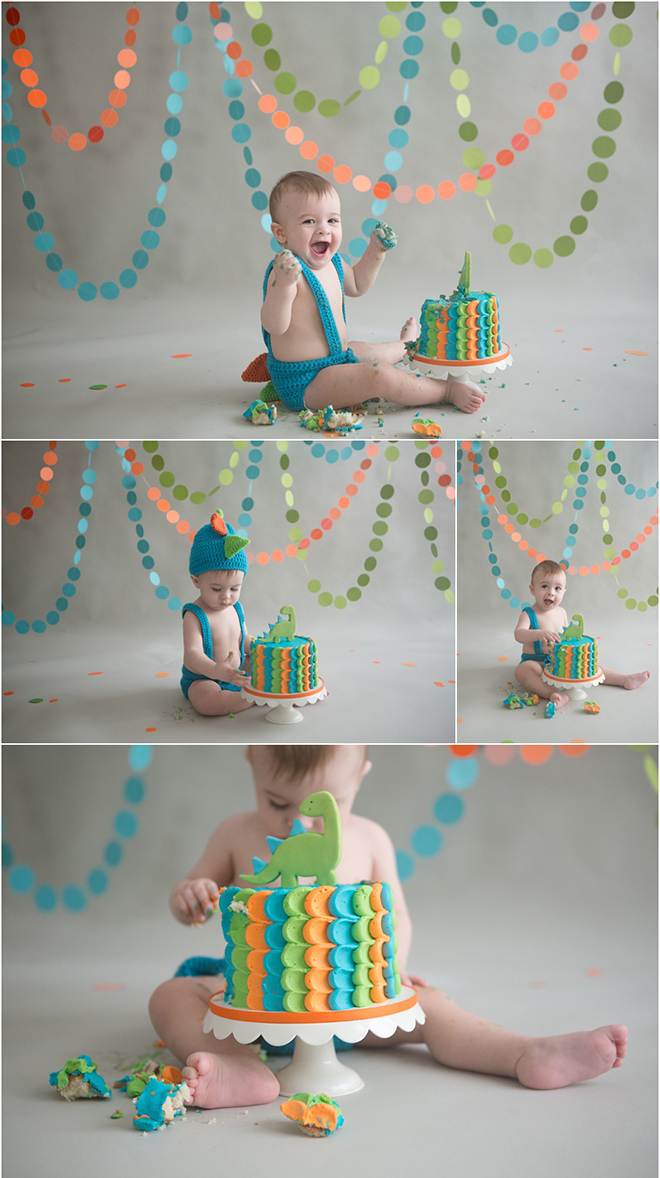 Image: Kristeen Marie Photography
Donuts
OMG, yaaassss! First of all, Lennon's mom made her these donut stands from our tutorial and they turned out fabulous! Is she not just the cutest thing you've ever seen?? This outdoor shoot is another take on the studio idea, no party pressure or stress, just photo taking time! And who doesn't love donuts!?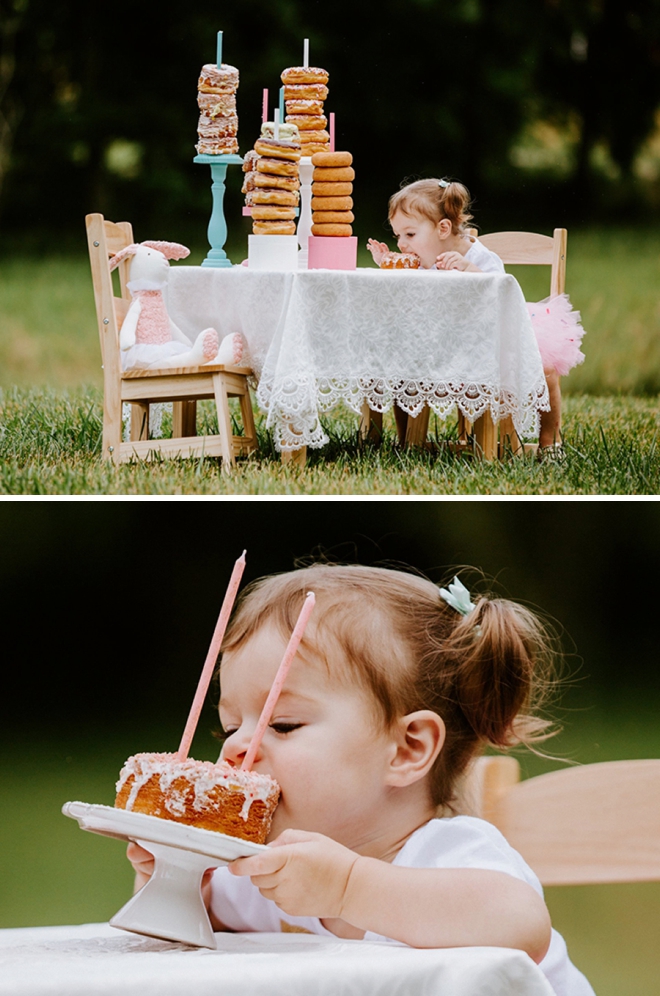 Image: Beasley Photography // Donuts: Five Daughters Bakery // Outfit: Mimi Little Boutique
Tacos
DYING. DYING. DYING. This is the best, tacos! Why the hell not. Again, shot in a studio and this snap alone is making me hungry. You go girl, eat them tacos!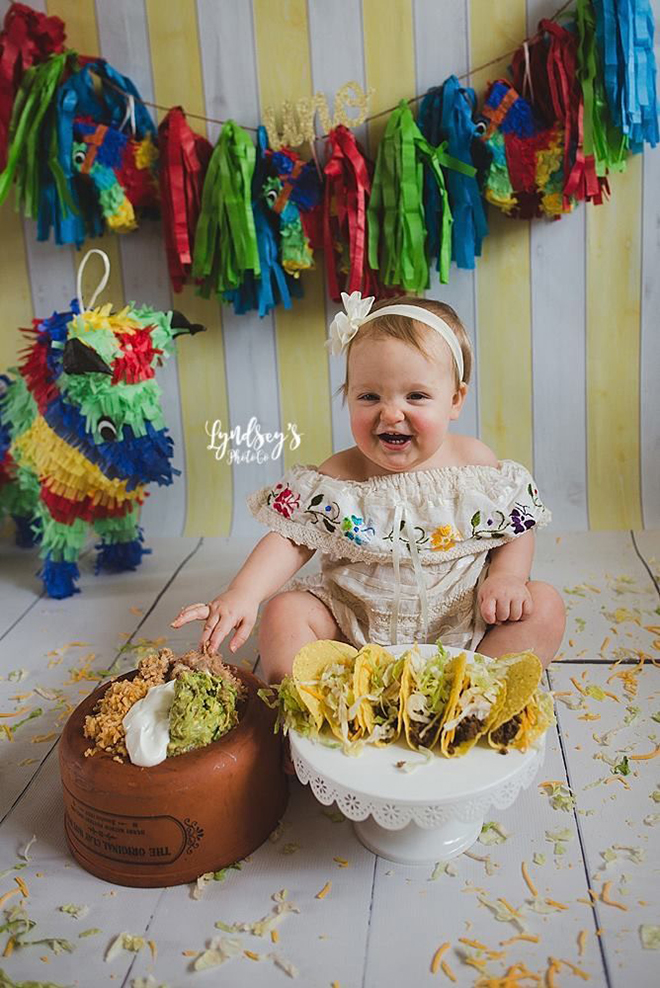 Image: Lyndseys Photo Co.
Pizza
In true Ninja Turtle fashion. Perfect photo location, even Splinter would be proud.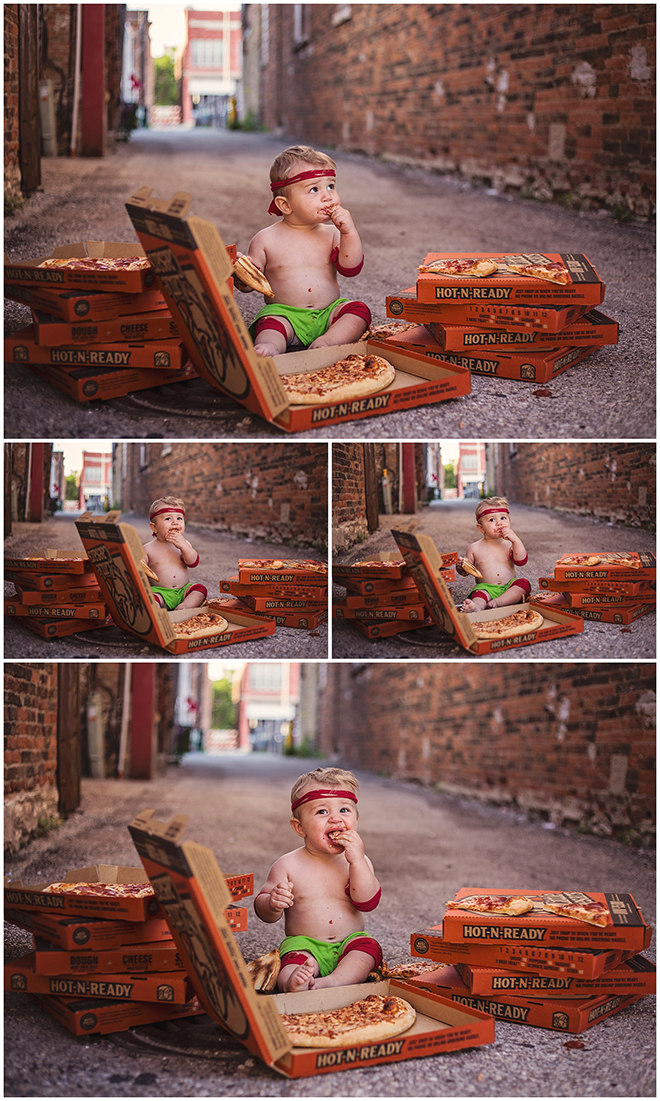 Image: Nikabella Photography
Watermelon
My baby girl would definitely be on board for this because watermelon is one of her favorites. This shot is just way too cute.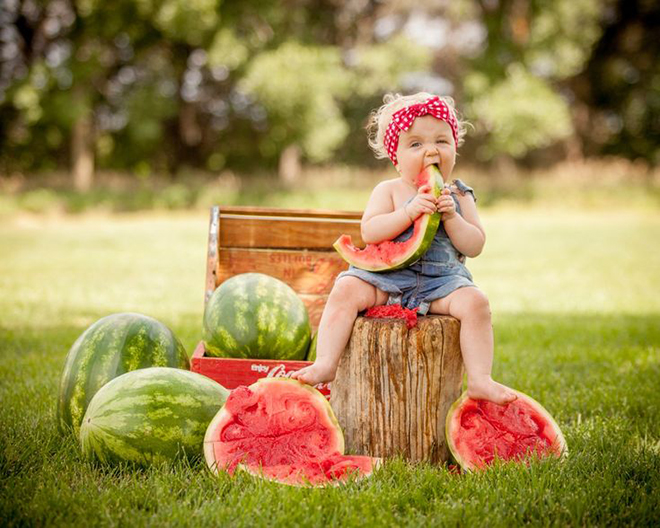 Image via: Sahifa
Spaghetti
The truth about the "smash cake" is we really just want to see the babies get messy, right? So why not spaghetti! So much fun!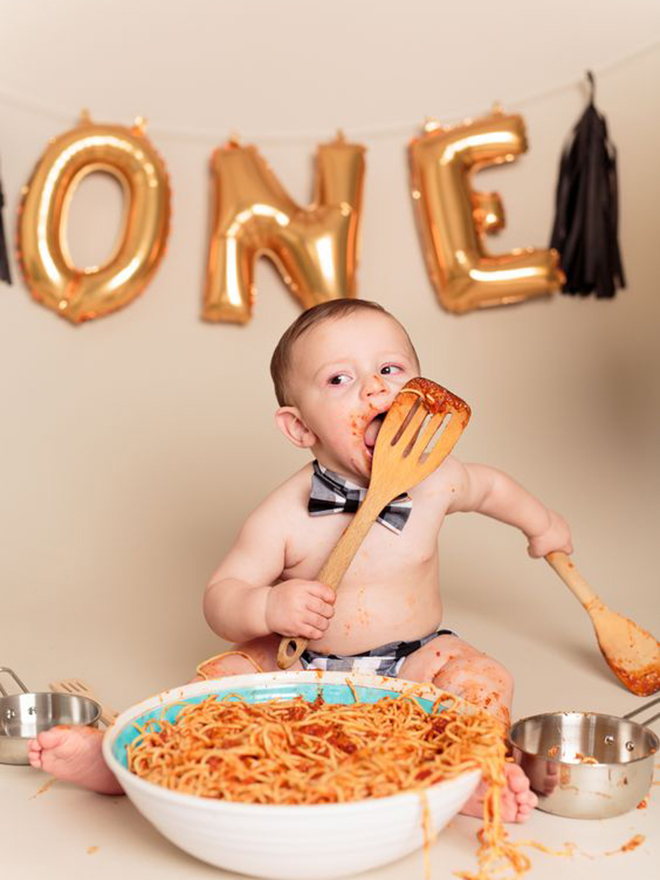 Image: Fifth & Chestnut
Pancakes
Still a form of "cake" but I would argue that pancakes are the best kind of cake. Lucky little lumberjack!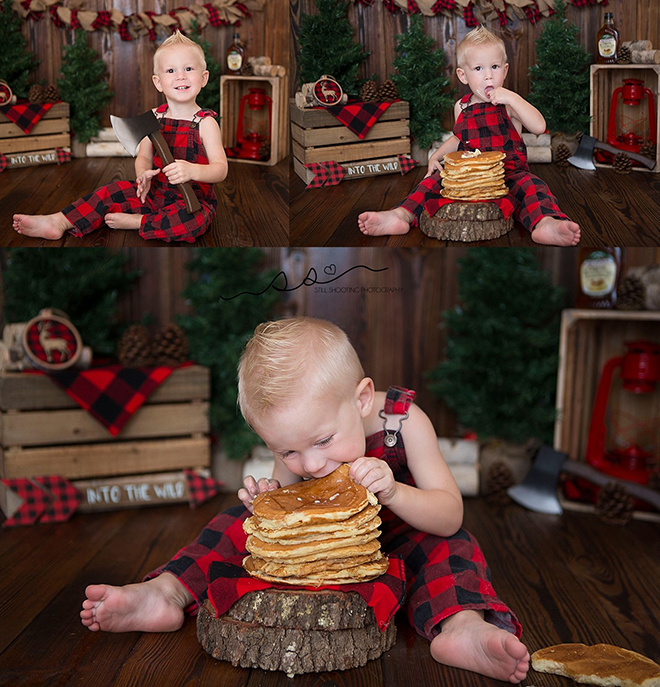 Image: Still Shooting Photography
BBQ Ribs
Is there no end to the messy food madness? I seriously had no idea people were doing these things! BBQ ribs?! How delicious… what a lucky baby! Courtesy of the creative photographer that brought us the tacos!
Image: Lyndseys Photo Co
Cheeseburgers
Ok, now I have seen it all. How freaking adorable is this baby boy!? The styling of these photos is everything, and now I want McD's myself, hahaha. (don't write food posts while pregnant)
Image: Laura Stennett Photography
Naked Cake
Ok, not really an alternative, but OMG – how cute is this baby and her dress! The whole show is matching from the cake stand to the flower crown. I have now decided that along with Hadley's typical smash-cake at her birthday (that grandma is making very low on sugar, carrot cake to be exact) I'm definitely going to do a "food smash" here in my studio because, duh. Not sure of the special food yet, but I'll definitely be sharing it!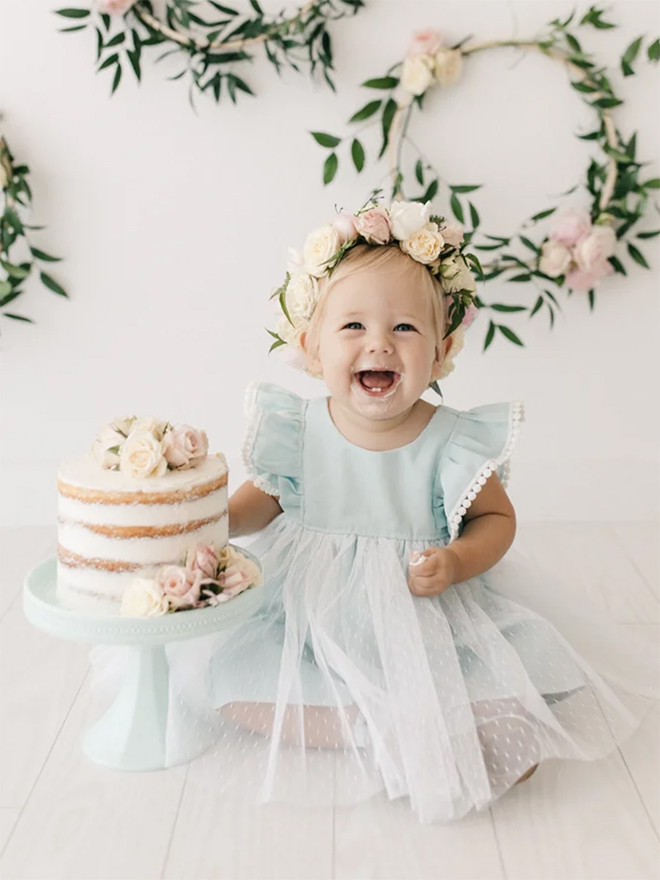 Image: Joy Marie Clothing
---