Our goal here at Something Turquoise is to curate a wedding website full of exceptional images, personal narratives, and honest inspiration for the bride who wants to do things herself. The only reason that our pages are so visually appealing and creatively stimulating is because of all our fabulous Vendors and DIY Brides who want to share. In this post, we hope to make it easy for you to understand what exactly we look for in a submission and how our process works – so that you can see your amazing event featured here!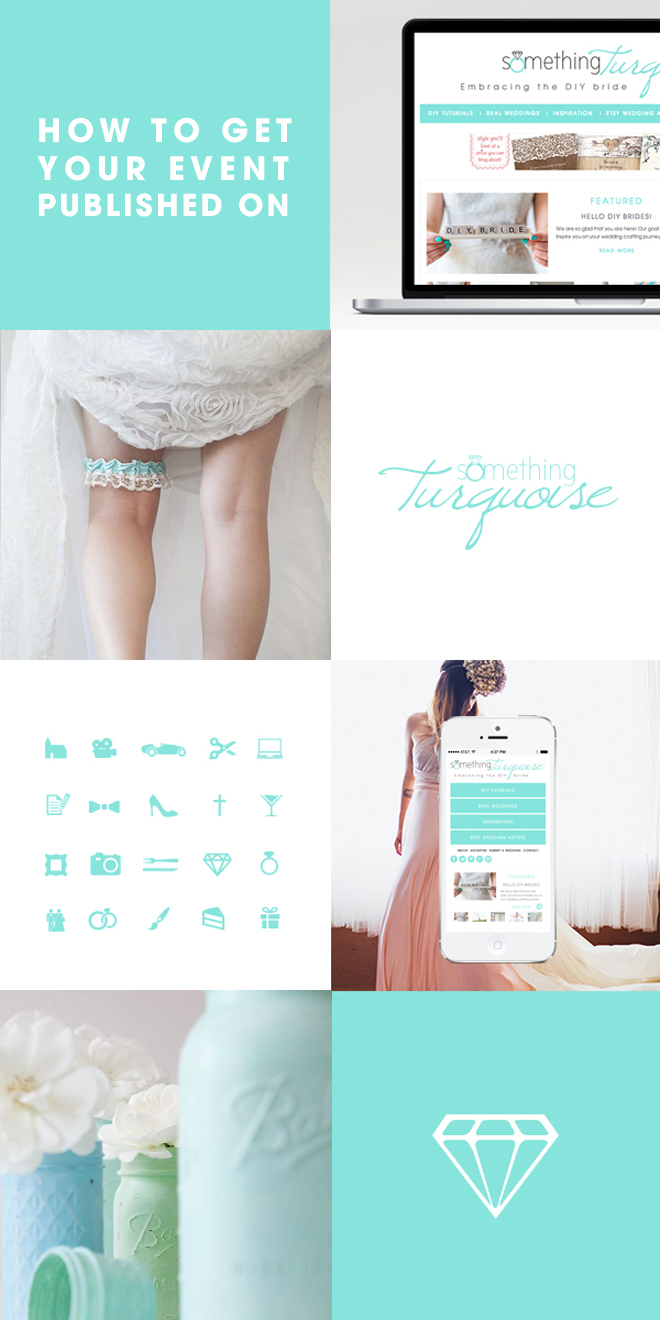 What We Look For In A Feature:
Since our website truly "embraces the DIY bride", for your event to be fit for a feature here on Something Turquoise at least one element of the day has to have been handmade. Or in the case of proposals and engagements, the bride and groom have to have DIY plans for their wedding day. However, just because an event has DIY details, doesn't mean it's a fit for us to share.
Although we gravitate toward rustic, boho, and beach wedding themes – we are open to featuring any and all themes, again as long as there are handmade details.
A few things that we look for right off the bat:
Happy Brides + Grooms (seriously)
Beautiful Light + Natural Poses
Fully Executed Themes + Styling
Awesome Venues + Shoot Locations (ie. non-ball rooms)
On-Trend Fashion + Hair
Handmade Details!
It's really all about the details. We look for fun, unique, and fabulously crafty wedding details, because that is what will inspire our creative readers. They visit ST to find things like bridesmaid gift ideas, awesome table numbers, colorful decor, beautiful invitations, awesome signs, yummy desserts – in a nut shell – fresh DIY-able options to recreate for their special events.
The easiest way to see if your event matches our editorial style is to peruse our "real diy weddings" page and our "tips and inspiration" page and compare. If you are still on the fence about whether or not it's a fit for us, ask yourself this; "would you pin your event on Pinterest?". If the answer is yes, then send it on over!
If your event doesn't fit our focus, our friends over at Tidewater & Tulle created an awesome list of all the best niché wedding blogs by category, which we think every vendor should read and bookmark. We know that our vendors participate in many different styles of weddings and we hope that you are able to find the perfect place to share each one.
Image courtesy of: Gillian Ellis Photography via Something Turquoise
Who Can Submit:
Anyone. Brides, Photographers, Planners, Stylists, Florists, etc.
We do ask that as a Vendor submitting an event – please ONLY submit if you have the express written permission of the couple and confirmation that they are willing to share their bridal feedback with us for their feature. Also as a Bride, or another vendor who is not the photographer submitting an event – please ONLY submit if you have the express written permission of the photographer. In simple terms, we want everyone to be aware and excited about their feature.
Image courtesy of: Kate Connolly with Off BEET Productions via Something Turquoise
Image Requirements:
Your images must be sized to at least 660 pixels wide, un-canvased (meaning not designed in a layout) with no watermarks at 72-dpi.
Weddings: 150-250 images
Proposals, Engagements, Bridal Showers, etc: 50-100 images
We need a mix of vertical and horizontal images, but keep in mind that vertical images take up more space on Pinterest and are pinned about 90x more than horizontal images.
Images we look for specifically:
Bride + Groom Portraits
Wedding Rings
Getting Ready
Welcome Gifts
Bridal Party Gifts
First Look or First Touch
Overall Ceremony Location
Ceremony Details
The Ceremony Itself
Awesome Kiss Shot
Bridal Party Portraits
Any and All Wedding Signs
Cocktail Hour
Cocktail Details
Seating Charts/Escort Cards
Guest Books
Favors
Table Numbers
Overall Reception Location
Table Decor
Head Table/Sweetheart Table
First Dance (drunk dancing pics not needed)
Cake/Desserts
Grand Exit
ALL handmade details, no matter what they were! ***the worst is when we read the brides feedback and learn that she made something terrific, only to find that we don't have pictures of it in the submission folder. Then we have to contact the photographer and locate the images, which takes extra time.
Image courtesy of: Candace Jeffery Photography via Something Turquoise
Event Info + Couple Interviews:
From a proposal to a wedding… we want all the info and so do our readers!
Please include a brief description of the event, with a short list of what was handmade. We value hearing the stories that our brides/grooms have to tell and we feel that including that information in their feature makes it more interesting and valuable to our readers. We email interview each of our couples so please include the appropriate email address within your submission.
To speed up your submission/publication time – please feel free to interview + include your couples answers to our standard questions below:
WEDDING:
What is your favorite wedding day memory?
Did you DIY anything for your wedding? If so, what..?
What was your something old, new, borrowed, and blue?
What is your advice for brides currently in the planning process?
ENGAGEMENT:
How did you find your photographer?
Are you DIY-ing anything for your wedding?
Of all your wedding plans, what are you looking forward to the most?
BRIDAL SHOWER:
Tell us about your shower… did you DIY anything?
Are you DIY-ing anything for your wedding?
Of all your wedding plans, what are you looking forward to the most?
PROPOSAL:
Describe your thoughts on your proposal… how did it happen?
Were you surprised?
How did your fiancé find the photographer?
Are you DIY-ing anything for your wedding?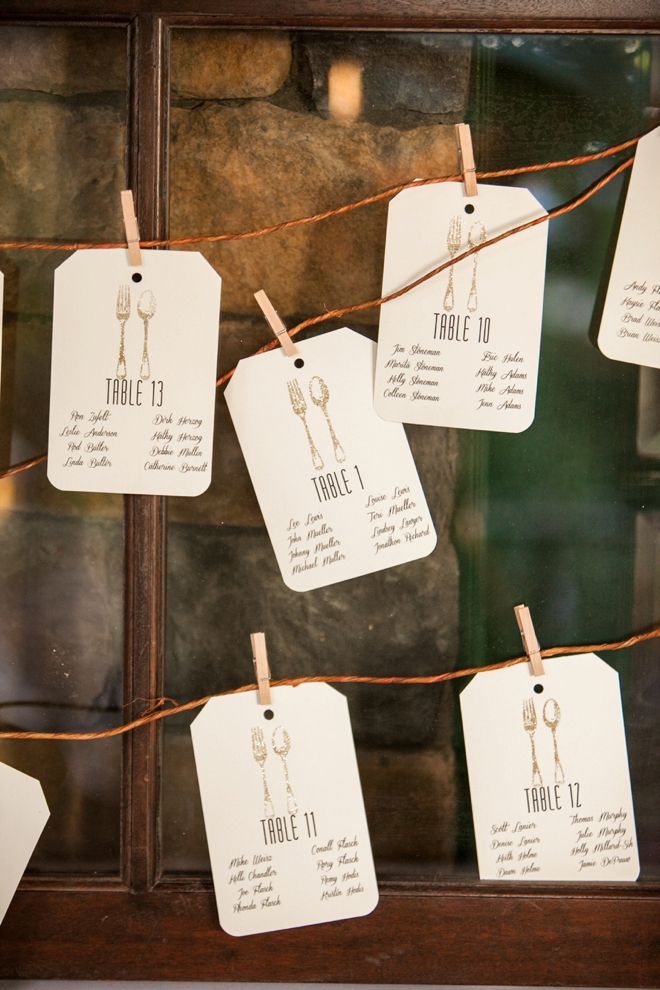 Image courtesy of: Leah Marie Photography via Something Turquoise
Let's Talk About Credits:
Giving credit where credit is due is incredibly important to us.
The main reason that vendors share their work on blogs is for business exposure and some would call blog features the best "free" advertising available. If you participated in a gorgeous event that is being featured you deserve to be credited! With that in mind, we beg you to take the time to create a correct list of any and all vendors that participated in each event that you choose to submit to Something Turquoise and other blogs.
Sadly we often receive unhappy emails from vendors who participated in events we've shared who are upset that they weren't credited, simply because the submitter left them off the vendor list. We don't "select" who to credit. We can only provide the credits and links that we are given from the bride and/or submitter. While this is in no way our fault, it's seen that way and it's never fun to deal with. Not to mention the extra time it takes to go back and edit the feature. So again, please take the time to provide blogs with full and up to date vendor credits.
To properly credit vendors we need:
The Vendors Name
Their Category (ie. florist, baker, hair, etc.)
Live Link To Their Website
Live Social Links
Social Credits:
Oh how the social world has changed over the past 5 years! It is now necessary for us to share your features across all our social platforms and while not everyone can be credited in each social post – some can be. For example, if we share a picture of the brides bouquet on Instagram – we'll want to tag the florist and the photographer. However, there are usually at least 10 vendors included in a feature and we can't take the time to look up every single one on Instagram, but if you send us a list that we can copy and paste into Instagram – we'll credit everyone.
If you want to be tagged – you HAVE to send us your live social links + information.
A Note To The Bride:
If your wedding is being featured on Something Turquoise – we think it's fabulous and we know that our readers will think the same and you might very well inspire them to make or buy the same things that you did! You obviously did an amazing job choosing the right vendors and details so this is your chance to brag about them! We want to know things like who made your dress, who did your hair, where your bridesmaids jewelry is from, where you bought the guys socks… and so much more! If it was super cute and there is a picture of it – chances are that our readers will want to know where it's from.
Image courtesy of: Andie Freeman Photography via Something Turquoise
How To Submit:
We prefer to take submissions through Two Bright Lights; however we also accept them through DropBox, and email/zip file. We also don't mind seeing links to vendors blog posts of events, just keep in mind you'll need to send over the un-canvased files if we decide to share.
We'll need:
Images Sized To At Least 660px Wide
Short Description
Complete Vendor List With Social Profiles
Brides Email Address (or) Her Interview
EMAIL: submit @ SomethingTurquoise.com with 'SUBMISSION (xyz)' in the subject field.
You will hear back from us, either way, within 15 business days.
Image courtesy of: Hawes Photography via Something Turquoise
How Our Feature Process Works:
Each unique event that we share goes through a very specific process:
We receive the submission, review it and make our decision.
We email you to say that we'd like to move forward with your feature.
We email interview the bride for her feedback (unless this was already gathered).
Once we hear back from the bride, we set the feature date and notify you.
We like to have the photographer or event planner write the feature introduction instead of us writing the same old thing.. "We have a lovely wedding to share with you today….". We feel that the personal narrative from a vendor who participated in the event is a much more unique and heartfelt way to connect with our readers. Plus, it gives that vendor a link in the first paragraph of the blog post feature which is an SEO builder.
We typically spend 2-3 hours building each feature and scheduling social media shares.
Unless you hear from us again, you can count on your feature being published on the date we have given you; if not in the morning then at some point throughout the afternoon.
You can count on multiple social shares across all platforms.
On average we receive anywhere from 40-60 submissions per week, so please bear with us if it takes a while to get back to you.
Image courtesy of: Erin Wallis Photography via Something Turquoise
Our Exclusivity Policy:
We prefer to be the first online publisher to share your wedding feature and we ask that you simply space out other features at least 1 month after featured on our site. **Of course, features on participating vendors websites/blogs don't count :-)
How To Get The Most From Your Feature:
We do our absolute best to shout your feature from the rooftops and think you should do the same. Here are a few ideas of how you can socially brag that your work has been featured on Something Turquoise:
Give your followers a little teaser a few days before your feature
Share our Facebook post on your page
Tweet to us and retweet us
Regram one of our Instagrams
Pin your feature to your Pinterest
Comment on the blog post feature
Tag your bride + groom in social shares
Add links to recent features to your business blog or even your email signature
Lastly, grab a "featured on" Something Turquoise badge!
---
Thank you for taking the time to read this post and for considering sharing an event with Something Turquoise. We strive to honor your work and make your publication experience the best that it can be. We appreciate the time you spend putting together a submission and we hope that you value the time that we spend putting together your unique feature.
Sincerely, The Something Turquoise Publication Team
Image courtesy of: Ivy Lee Photography via Something Turquoise
No related posts found.