We Want To Share Your Unique DIY Event
---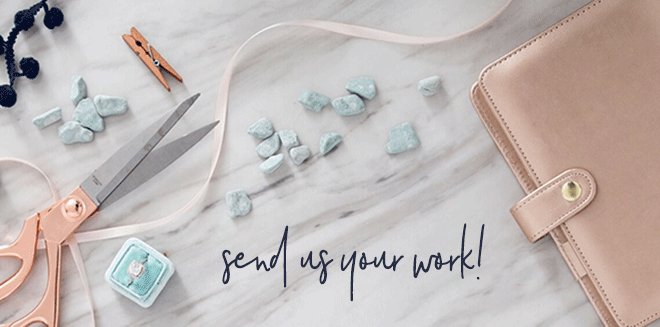 ---
We are currently looking for:
As of March 1st, 2020 we are only accepting submissions of the events/projects below that feature at least one of our DIY projects! Over the past 9 years it has been our pleasure to share your uniquely handcrafted events, but times are changing and so we're changing too. We're trying to narrow our focus and give our readers what they want the most – which is DIY projects! We'd love to honor our readers by continuing to share only those who have used our website to help plan their special events.
---
DIY Real Weddings
Creative Engagements/Proposals
DIY Bridal + Baby Showers
Kids Birthday Parties
Holiday Themed Shoots
Styled Wedding, Baby, + Family Shoots
Home Upgrades and Events
---
DIY Tutorials:
Visit this post for all the details on that!
---
Who Can Submit:
---
Anyone. Brides, Moms, Photographers, Planners, Stylists, Florists, etc.
As a Vendor submitting an event – please ONLY submit if you have the express written permission of the couple/family featured and confirmation that they are willing to share their feedback with us for their feature.
As a Bride/Mom submitting an event – please ONLY submit if you have the express written permission of the photographer. In simple terms, we want everyone to be aware and excited about their feature.
---
Image Requirements:
---
Your images must be sized to at least 660 pixels wide, un-canvased (meaning not designed in a layout) with no watermarks at 72-dpi.
Weddings: 150-250 images
Engagements, Showers, etc: 50-100 images
Nurseries, Birthdays, etc: 15-50 images
We need a mix of vertical and horizontal images, but keep in mind that vertical images take up more space on Pinterest and are pinned about 90x more than horizontal images.
---
Feature Information:
---
From a proposal to a baby shower… we want all the info and so do our readers!
Please include a brief description of the event, with a shortlist of what was handmade. We value hearing the stories that our featured couples and families have to tell and we feel that including that information in their feature makes it more interesting and valuable to our readers. We conduct an email interview for each feature (and hearing back is a must) so please include the appropriate email address within your submission.
To speed up your submission/publication time – please feel free to include the answers to the questions below, as this will be what we ask each couple/family:
Wedding:
What is your favorite wedding day memory?
Did you DIY anything for your wedding? If so, what..?
What is your advice for brides currently in the planning process?
Engagements + Proposals:
Are you DIY-ing anything for your wedding?
Of all your wedding plans, what are you looking forward to the most?
Bridal Shower:
Did you DIY anything for your shower? If so, what..?
Of all your wedding plans, what are you looking forward to the most?
Baby Shower, Gender Reveal, Birthday Party, Adult Parties:
Did you DIY anything for this event? If so, what..?
Now that your event is over, do you have any advice or thoughts?
Nursery + Kids Rooms:
What was your inspiration for this room?
What did you DIY?
What would you do differently or what are you loving now that you're living in the room?
---
How to Submit:
---
We only accept submissions by email. You can send the files via Zip folder, Dropbox, Google folder etc. We also don't mind seeing links to vendors blog posts of events, just keep in mind you'll need to send over the un-canvased files if we decide to share.
We'll need:
Images Sized To At Least 660px Wide
Short Description
Complete Vendor List With Website Links + Social Profiles
Bride/Mom Email Address (or) Her Interview
EMAIL: submit @ SomethingTurquoise.com with 'SUBMISSION (your submission title)' in the subject field.
You will hear back from us, either way, within 15 business days. However, on average we receive around 30 submissions per week, so please bear with us if it takes a while to get back to you. If you haven't heard back from us within 3 weeks feel free to send a follow-up email.
---
Our Exclusivity Policy:
---
We prefer to be the first online publisher to share your DIY feature and we ask that you simply space out other features at least 1 month after featured on our site. **Of course, features on participating vendors websites/blogs don't count :-)
---
Looking For More Info?
---
For more in-depth and detailed information on the types of events we look for, what happens after we choose to share your event and much more – please visit this blog post.
---