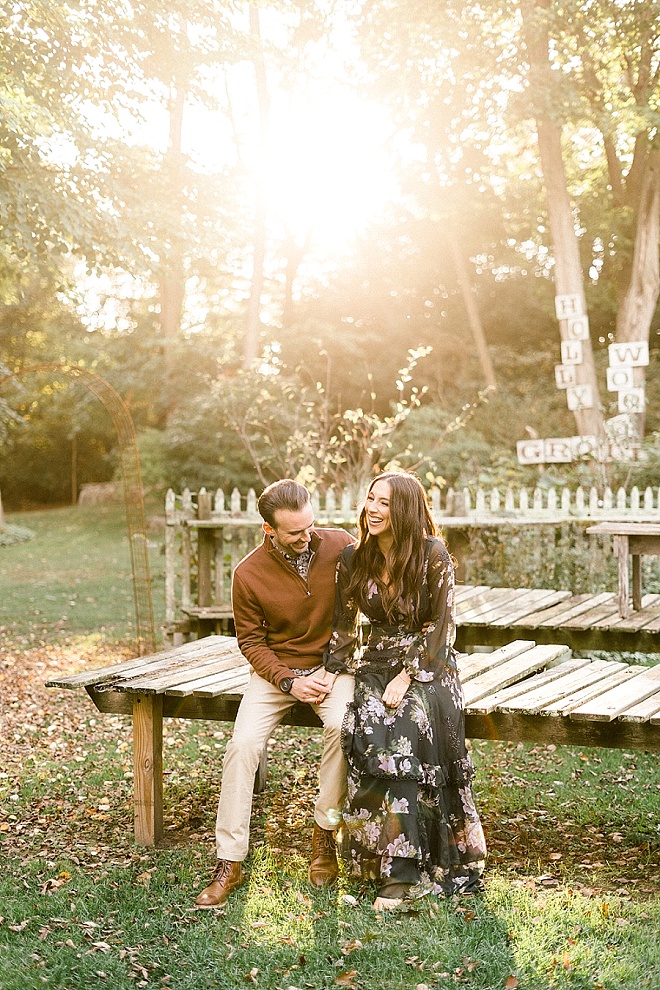 How did he propose?
Billy put so much thought and effort into his proposal. He had our family and friends in on it too. I had been bugging him the year prior to go to the sunflower fields out it Mattituck, Long Island. He arranged it so it seemed we were going out to the wineries for a friend's birthday. Little did I know the friends would be our photographers and we would be visiting the sunflower field! He got down on one knee and cried saying yes, yes, yes, over and over! It was beautiful. There was a huge after party arranged by my amazing mom. SHE DIY'd everything for our party and I have to say, she did an amazing job.
Do you have any DIY plans for your wedding?
We'll be doing a BUNCH of DIY. I'm very much all about setting a vibe. I believe the most important thing is the energy in the room. The only way to make sure it's the positive energy I desire is to make it uniquely me! The bridal shower will definitely have a ton of DIY. I asked to be involved because I love when I'm able to put my touch on it. For the wedding we'll DIY our favors and the centerpieces.
What are you looking forward to the most?
As cheesy as it may sound, I'm most excited to marry Billy. The wedding is of course a very exciting day, but for me, I can't wait to spend forever with my best friend. We share such a special bond and I can't wait to make it official with all our friends and family's love and support. (I'd also be lying if I didn't mention that I cannot wait to wear my dress!) -Gabrielle, the Bride
Event Credits
Photography: Studio27 // Venue: Peconic Herb Garden // Bride's Dress: ASOS // Hat: Target // Make-up: The House of Makeup