With the fun expansion of home + life posts on Something Turquoise, it only seemed fitting that we chat about home office inspiration. If you're anything like me, you're balancing multiple jobs and projects from work to home and everything in between. Trying to find a cute, inspirational and organized home base to be able to work on well…work, other projects and more while at home was just what I needed.
Have you ever Googled 'home office inspiration'? Between large custom built home offices that are obviously not a spare bedroom in their homes to tiny dorm-like desk spaces, I had trouble finding any sort of inspiration that I was picturing in my mind or that was realistic for my space (a spare bedroom upstairs in our home). I wanted to create a place where I could work and organize our home documents (hello, finding a birth certificate when we actually need it!) in a space where I actually wanted to be. I want it to feel like my style while being light, airy and cozy with a touch of boho femininity.
My 'must-have's' include: a large desk that fits my style, but will hold a computer with two monitors, cute organization for documents (marriage license, passports, etc.), shelving for decor and document organization, a cozy rug and office chair and room for my hubs and pups to hang out. So, like all of us good Googlers do, I started looking for pieces of inspiration online!
---
Office Inspiration #1
---
Can I just move in? I love how light, bright and boho this space feels. Lots of wood accents and that boho light fixture..swoon! Loving the woven baskets and the clean look and feel are right up my alley.
Photo: Brook and Peony
---
Office Inspiration #2
---
Organization is key in this room. I'm loving this gorgeous acrylic calendar and pops of gold. Oh, did I mention that lamp is dreamy?!
Photo: Boco Do Lobo
---
Office Inspiration #3
---
For this inspiration photo, I'm loving the bold framed print with a cute inspirational quote.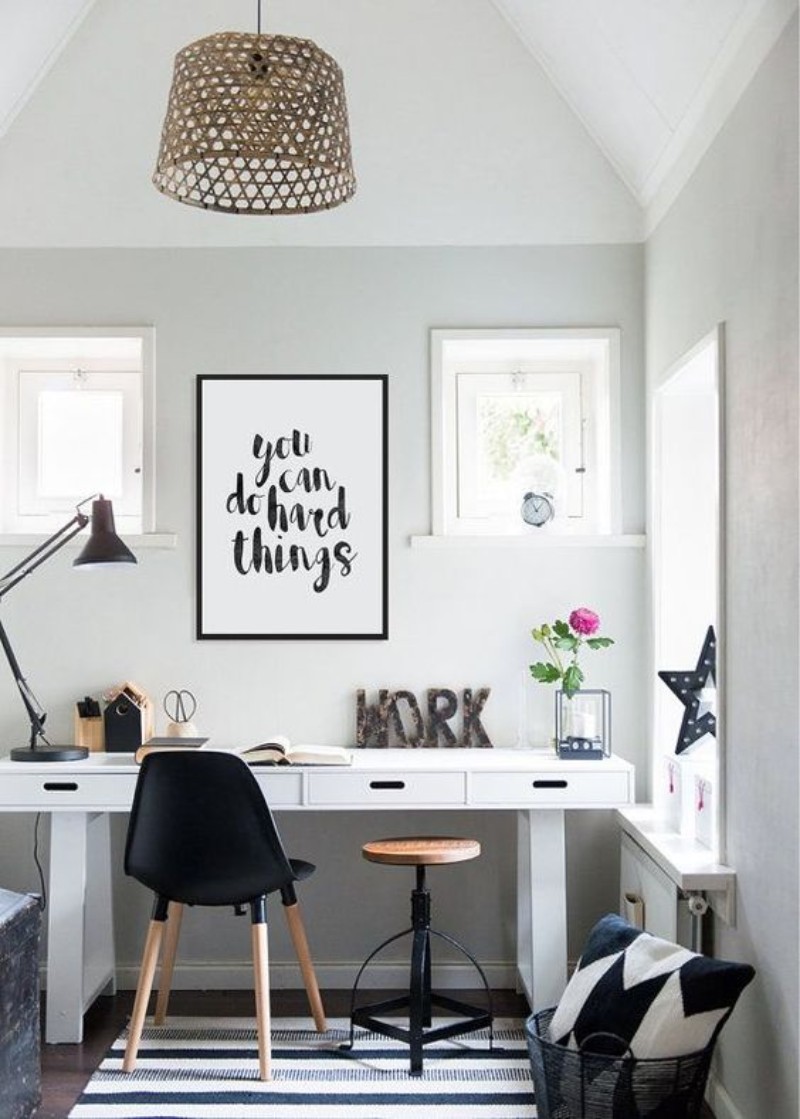 Photo: Printastic Studio
---
Office Inspiration #4
---
Gold + brass accents with touches of greenery + woven baskets? Yes, please! I'm also loving a cozy rug under my desk and chair to bring the cozy vibe in.
Photo: Anita Yokota
---
Office Inspiration #5
---
Again, gold accents are my thing and I love the touch of femininity they add to the space. I'm also loving the idea of having my desk not pushed up against a wall since I'm able to use the whole room. Another aspect I'm liking is some sort of shelving. I'd like to have the additional space to be able to hold some document organizing containers and my Google Home Mini for music while still being able to showcase some cute signage and decor.
Photo: The Fancy Things
---
Office Inspiration #6
---
I'm loving this round gold/brass mirror. I think it adds the perfect touch of wall decor while being a bit more feminine than just a standard mirror…which of course I have a couple mirrors ready to go for my space, but now feel like I DEFINITELY need one of these!
Photo: West Elm
---
Office Inspiration #7
---
In this room, I'm loving all of the cozy natural textures and lots of wood which makes the room feel so warm. Also, no home office (or any room in my opinion) is cozy enough without a throw blanket especially in your desk chair. I'm just a #blanketburrito over here!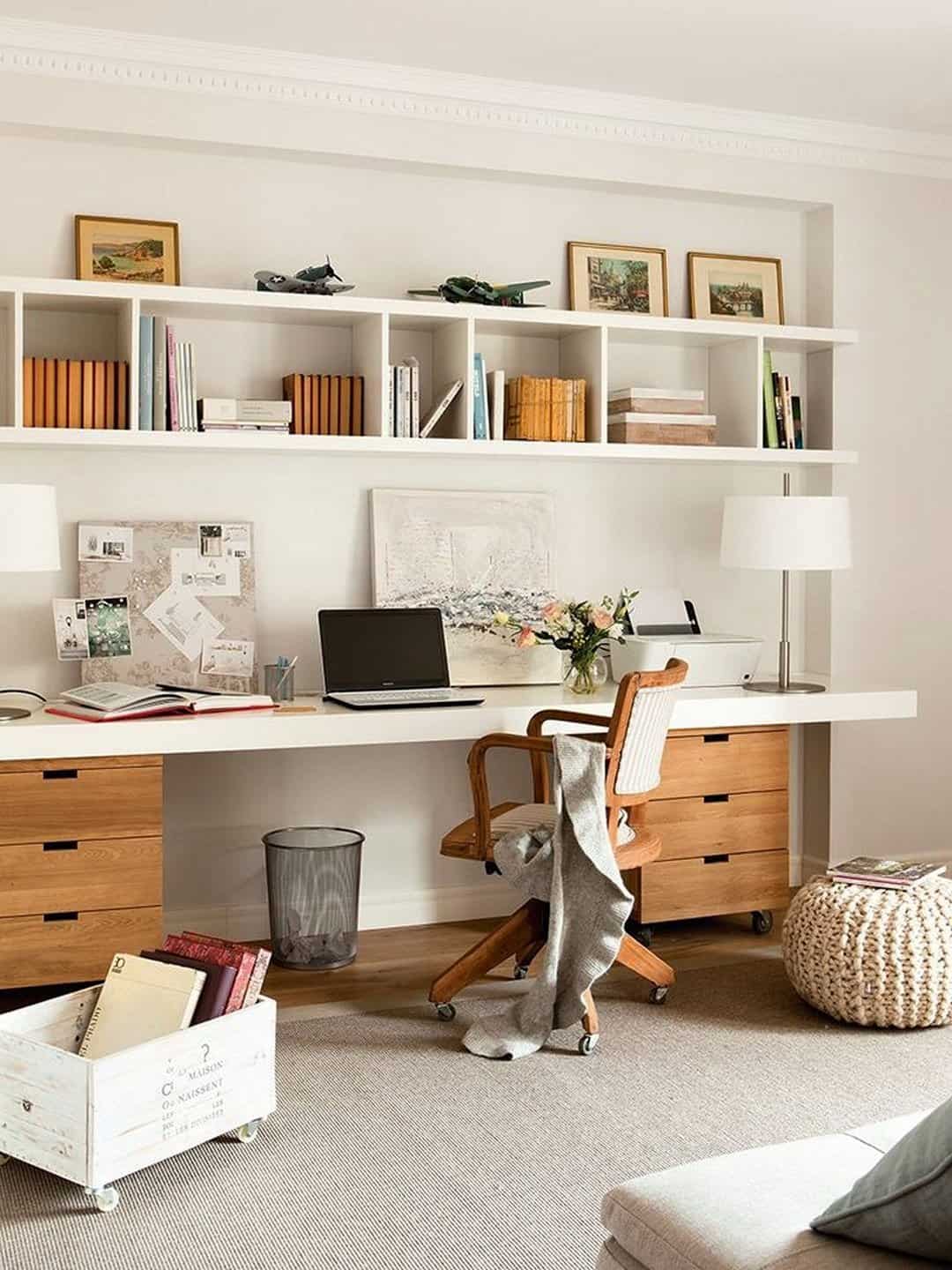 Photo: Decorology
Stay tuned! I'll be back sharing my home office reveal once it's complete!