Hello brides-to-be, grooms-to-be and lovely family or friends tasked with planning a bridal shower. It's Lauren Koster from Lauren Koster Creative here with some fab ideas your shower guests will love! Bridal showers can sometimes be a little stuffy and often awkward as the guests of honor open truckloads of gifts in front of their entire family. We are here to help! We have options for classic shower games, like bingo, as well as updated games like the emoji game below, but what we're really loving is the trend of having an activity that's a little "extra." How fun would it be to attend a party with a flower crown bar or a pampering station!? We want to know what's the best game or activity you've done at a bridal shower? Keep scrolling for all our fabulous ideas!
---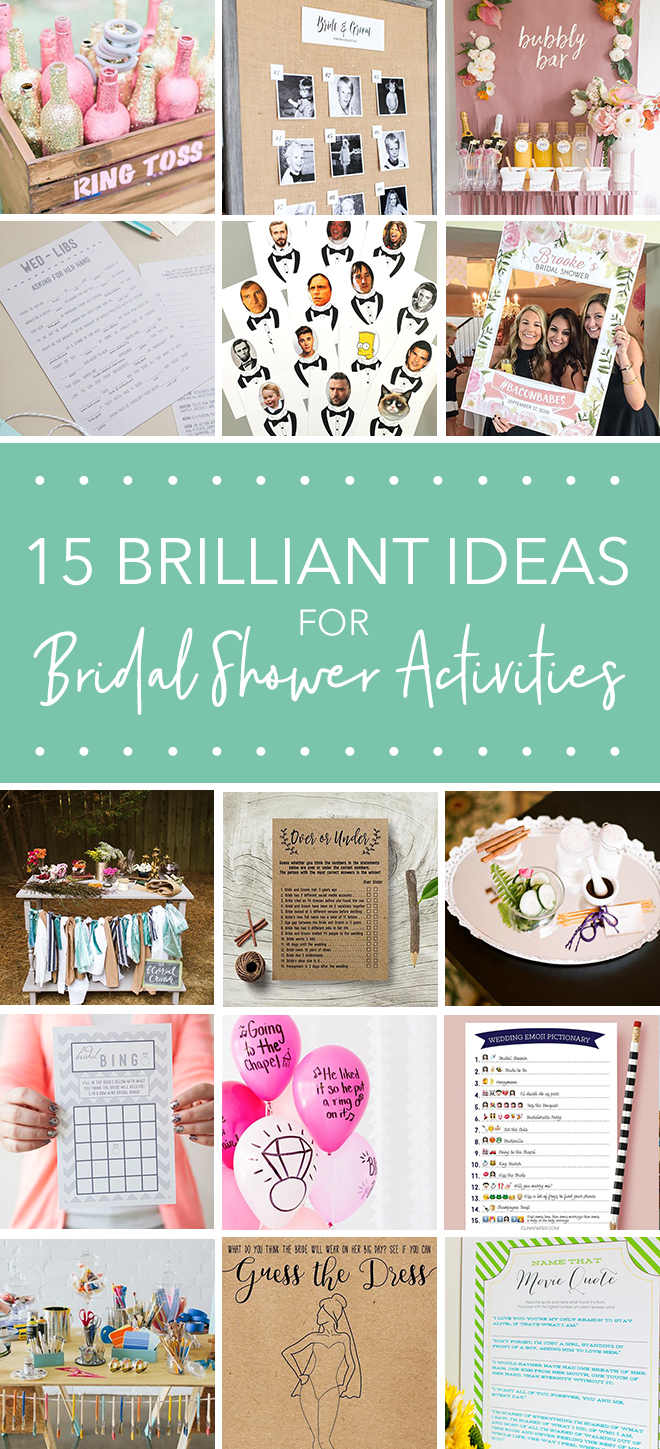 ---
WOULDN'T IT BE FUN TO SEE WHAT YOUR GRANDMA WOULD COME UP WITH?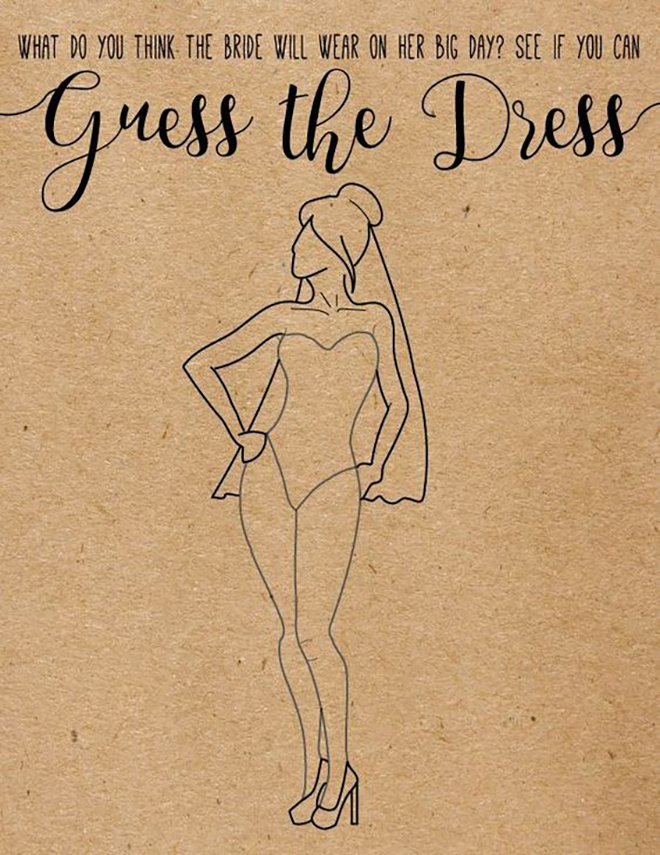 Say I Do Printables via Etsy
---
A PAINTING BRIAL SHOWER IS A FANTASTIC IDEA!
---
EVERYONE LOVES A MIMOSA BAR!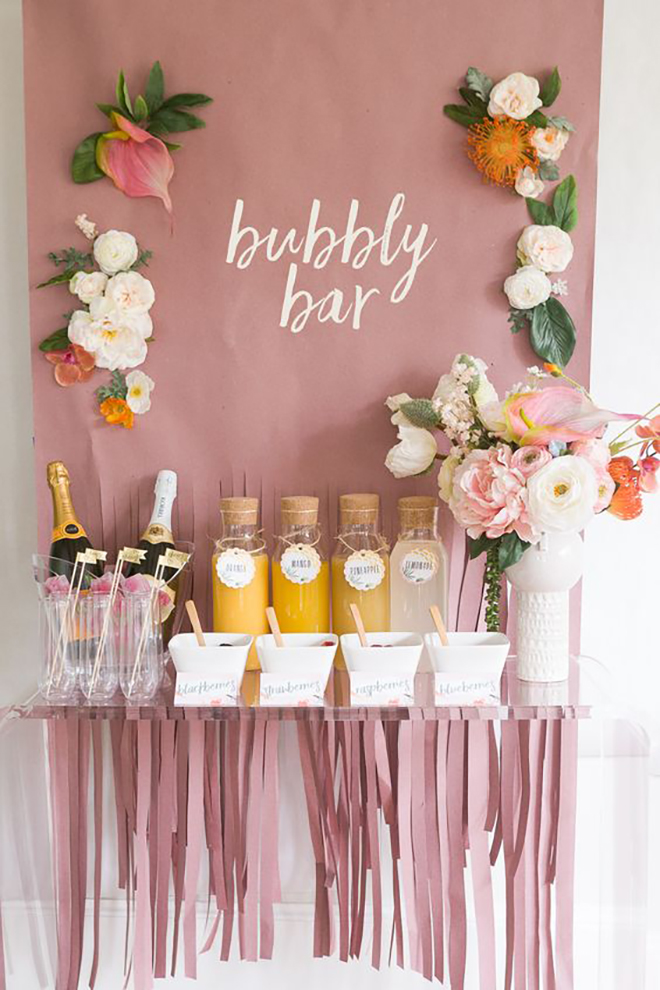 via: Ruffled
---
HAVE YOU THOUGHT ABOUT A PAMPERING STATION?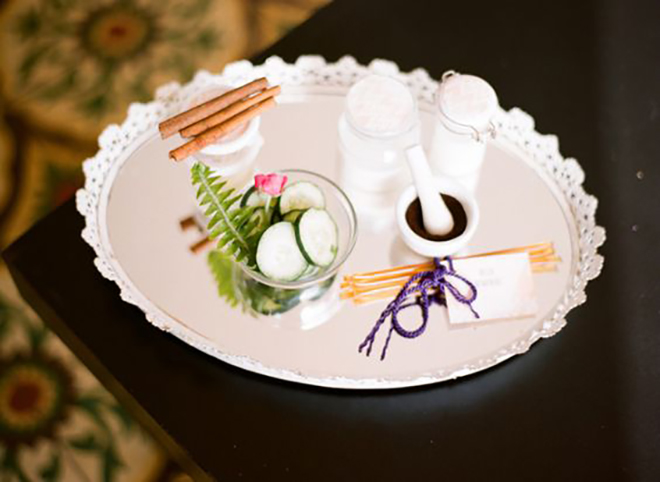 photo: Lane Ditto // planning & Design: Twine Events // via: Bridal Musings
---
DAY-OF BALLOON MESSAGES ARE ALL KINDS OF CUTENESS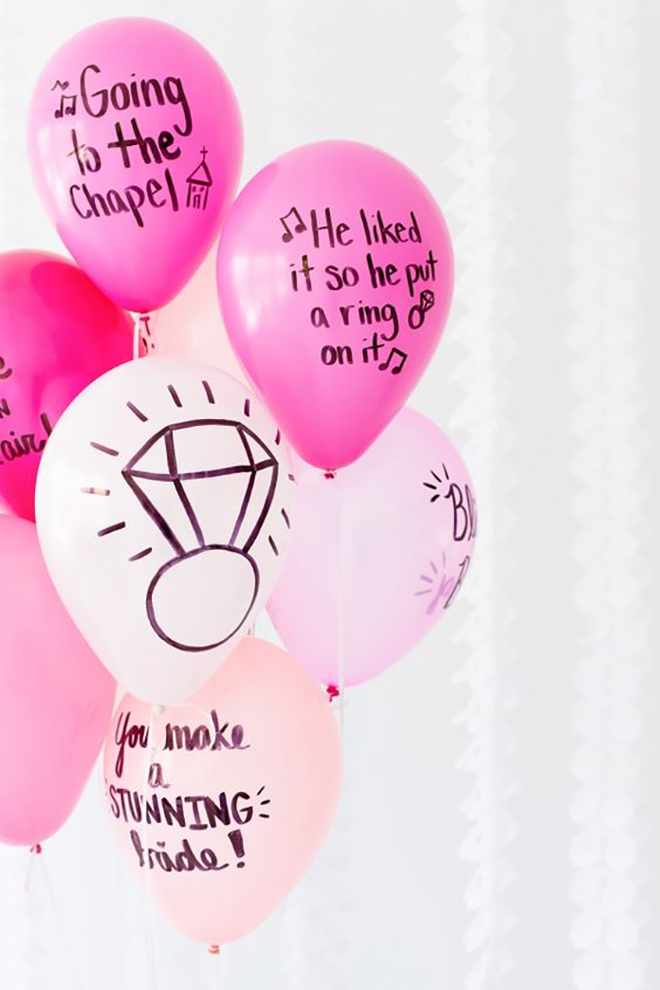 via: Studio DIY
---
PRINT OUR CLASSIC BRIDAL SHOWER BINGO GAME
Something Turquoise
---
A PERFECT GAME FOR A MILLENNIAL BRIDE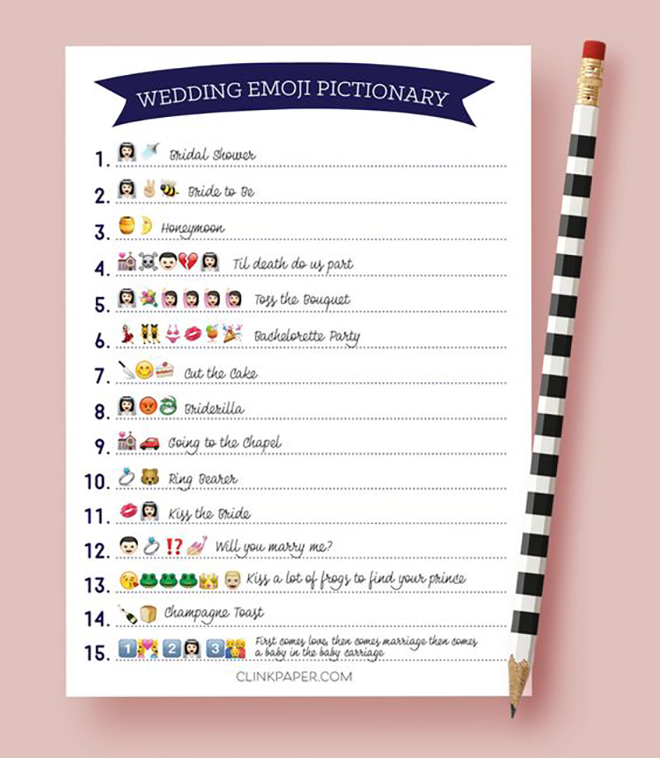 via: Clink Paper on Etsy
---
HAVE YOUR GUESTS GET THEIR HANDS DIRTY MAKING FLOWER CROWNS
photo: Elizabeth Hoard Photography // via:Something Turquoise
---
THE OVER/UNDER GAME IS A GREAT CROWD PLEASER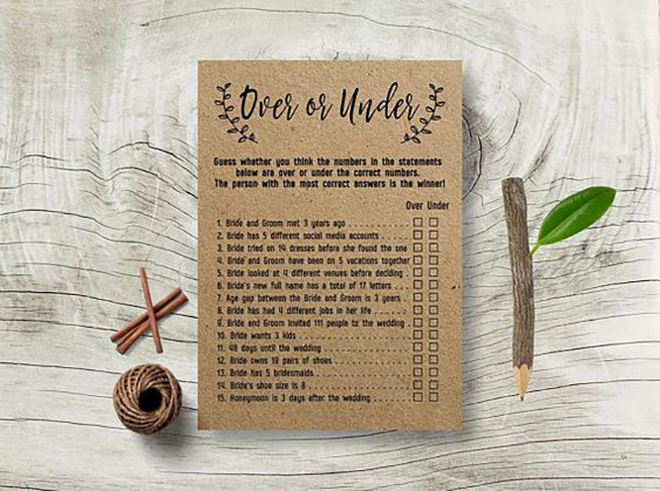 Kompostela on Etsy
---
PHOTO BOOTHS AREN'T ONLY FOR THE WEDDING
Creative Union Design on Etsy
---
THROW BACK PHOTO GAMES ARE SURE TO GET A GOOD LAUGH
via: DIY Network
---
A PINK GLITTERY RING TOSS GAME HAS OUR NAME ON IT
photo: Ether and Smith // via: Style Me Pretty
---
OUR WEDDING MAD LIBS ARE A PERFECT DIY SHOWER GAME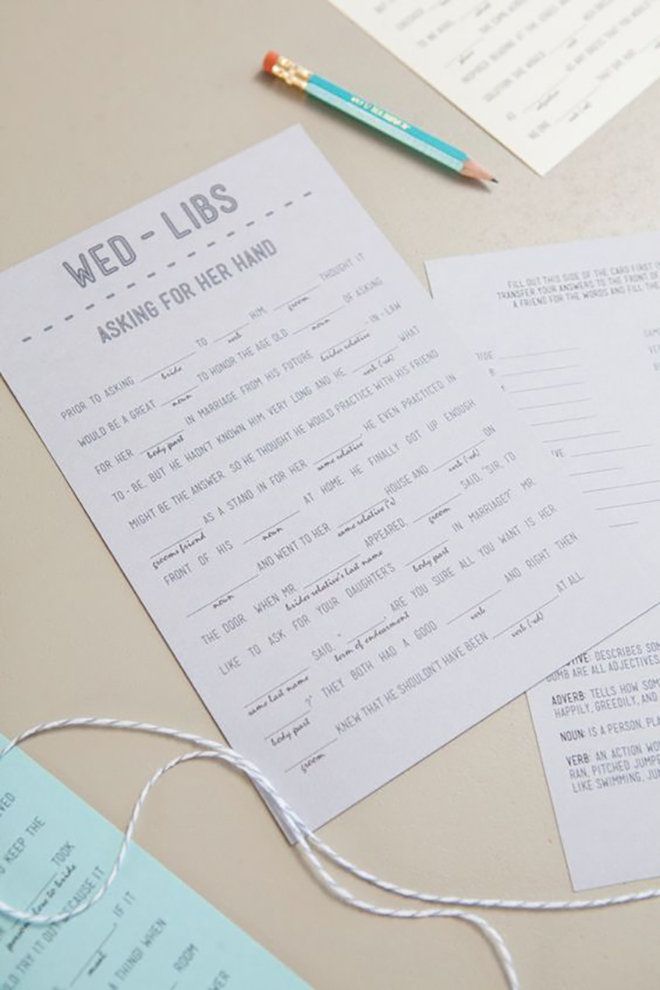 Something Turquoise
---
GIVE AN HOMAGE TO ALL YOUR CELEBRITY CRUSHES WITH THE "WHO HAS THE GROOM" GAME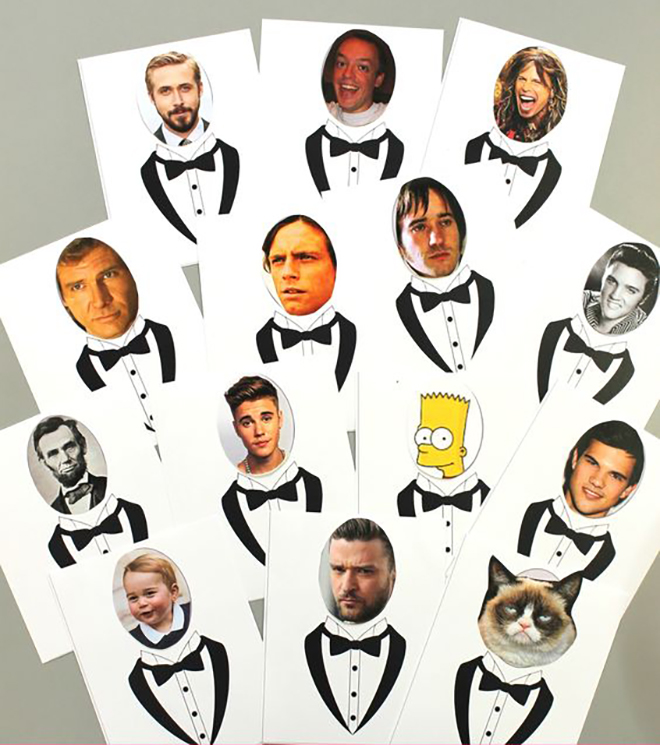 via: Happy Home Fairy
---
A GAME PERFECT FOR THE MOVIE-BUFF BRIDE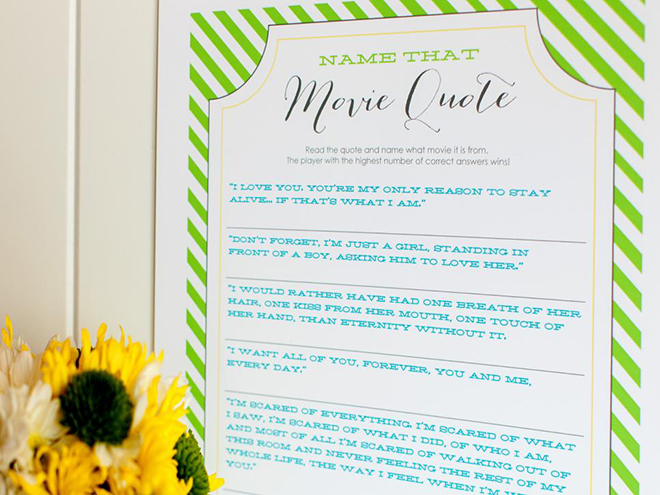 via: DIY Network
---

Lauren Koster is the owner of Lauren Koster Creative, a New York-based wedding design company that specializes in the unique and handmade look. Her eclectic style and modern hipster vibe always has us entranced. We always love when she graces our blog with her monthly "Steal This Style" article. Want to know more? You can personally follow or find her from these links below:
website // blog // instagram // facebook // twitter // pinterest
---
No related posts found.