"I am a Memphis based wedding photographer with a little sister who is actually getting married this month, in what will be a gorgeous DIY wedding at a local downtown art gallery. Along with her bridesmaids, I had the pleasure of hosting her bridal shower. We DIY-ed everything, from the cake to the flower crown bar (and we aren't bakers or florists!). We pulled out all the stops, and didn't hold anything back to make Christine's shower the best it could be. She was thrilled and we were too! I hope you enjoy!" – Elizabeth Hoard Photography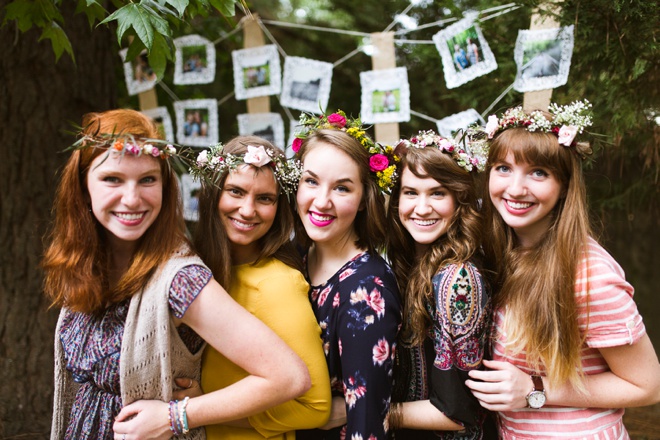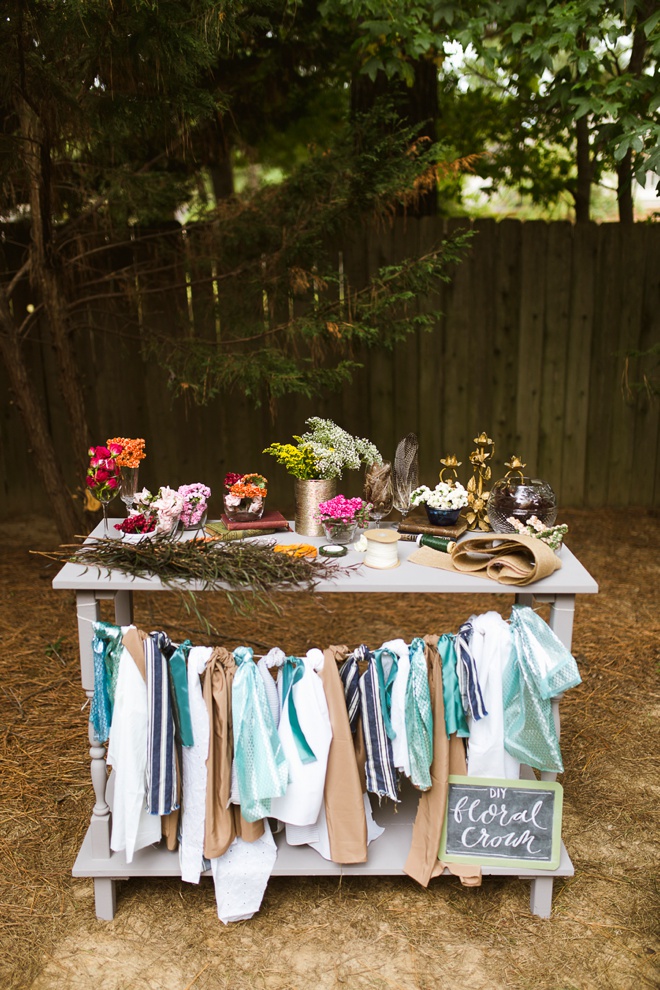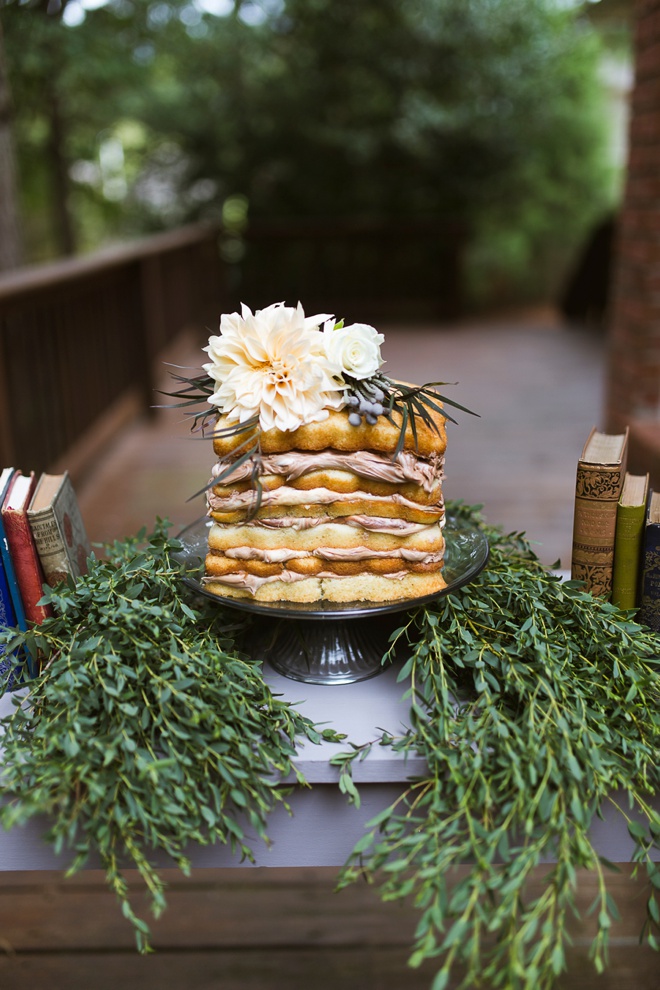 What was your favorite part of your shower??
Narrowing my favorite part of the shower to just one thing is more difficult then it may seem! I think the most meaningful part of the shower was the personalized attention to detail. When I arrived to the shower, I was led outside to the back porch for something I was not expecting at all! Everywhere I looked there was something that was handmade! There was this long table covered in an eclectic tablecloth my sister, Lizz, made from my grandmother's fabrics. There was our family Chinaware with these gold pears that Lizz and I loved the DIY idea at The Big Fake Wedding Atlanta. Of course there was a naked cake just because… well who doesn't love a good naked cake. Then we got to the DIY floral crown station, which if anybody knows anything about me, it's that I. Love. Everything. Floral. I was taken back by all the details that I actually started crying! I looked back at my girls and said, "man, if I can't even make it through my bridal shower without crying, I have no hope to make it through my wedding dry-eyed!" That's the beautiful thing to me, that my Matron of Honor, Lizz, with my bridesmaids touched my heart by pouring out their time in making such a personalized special day to celebrate!
As most bridal showers are, it was an all women shower… however with one exception – I wanted my dad to be there too. That was so special to have him there amid all us girly girls to celebrate with us. And the best part is, he loved it! He said, "why aren't dads invited to this type of stuff more often!" He even made his own "tribal, manly" feather crown!! So to the brides-to-be, don't forget to include your dad in the parties too!
What are you DIY-ing for your wedding?
As a bride on a wedding budget (aren't we all), I'm trying to cut costs in whatever way I can. I am so excited to DIY all of my wedding decorations! Including building my own backdrop for the ceremony, arranging my own bouquets, making my own photo booth, the table centerpieces, you name it… I'm DIY-ing it. I am an Interior Designer so this is giving me an exciting challenge to get to decorate my own wedding! Let me tell you, it's a lot easier to design for others than it is for myself – I'm my own pickiest client. I feel like dedicating the time to DIY for this most important day helps Collin and myself express who we are as a couple and get to add our touch of creativity for our guests to enjoy!
Of all your wedding plans, what are you looking forward to the most?
No doubt – hands down – I am most looking forward to the first time Collin sees me coming down the aisle. Granted, that's when I'm going to be the most nervous and will probably have to keep telling myself, "don't pass out, don't pass out!" But to see the man I love looking at me as the anticipation grows as I get closer and closer till eventually we are announced husband and wife. In that moment, being 100% vulnerable in offering myself completely to him for the rest of my life… that's going to be a moment I'll never forget. – Christine, the bride-to-be
No related posts found.