Okay, status update from you brides-to-be? You have the ring. Have you set a budget? Found your venue? How about a real fun task, have you asked your bridal party to be part of your big day? These days, like the rest of the wedding process, asking your bridesmaids has the potential to be a really special detail. Why just send a text when you can surprise your besties with a fabulous moment. Will you be my bridesmaid goods are still a very niche market, but Etsy has a whole world of fun, personalized products. Of course, DIY is another way to go, and you have come to the right place, we have lots of great ideas for asking your wedding party in our archives. Scroll to see our favorite ideas.
---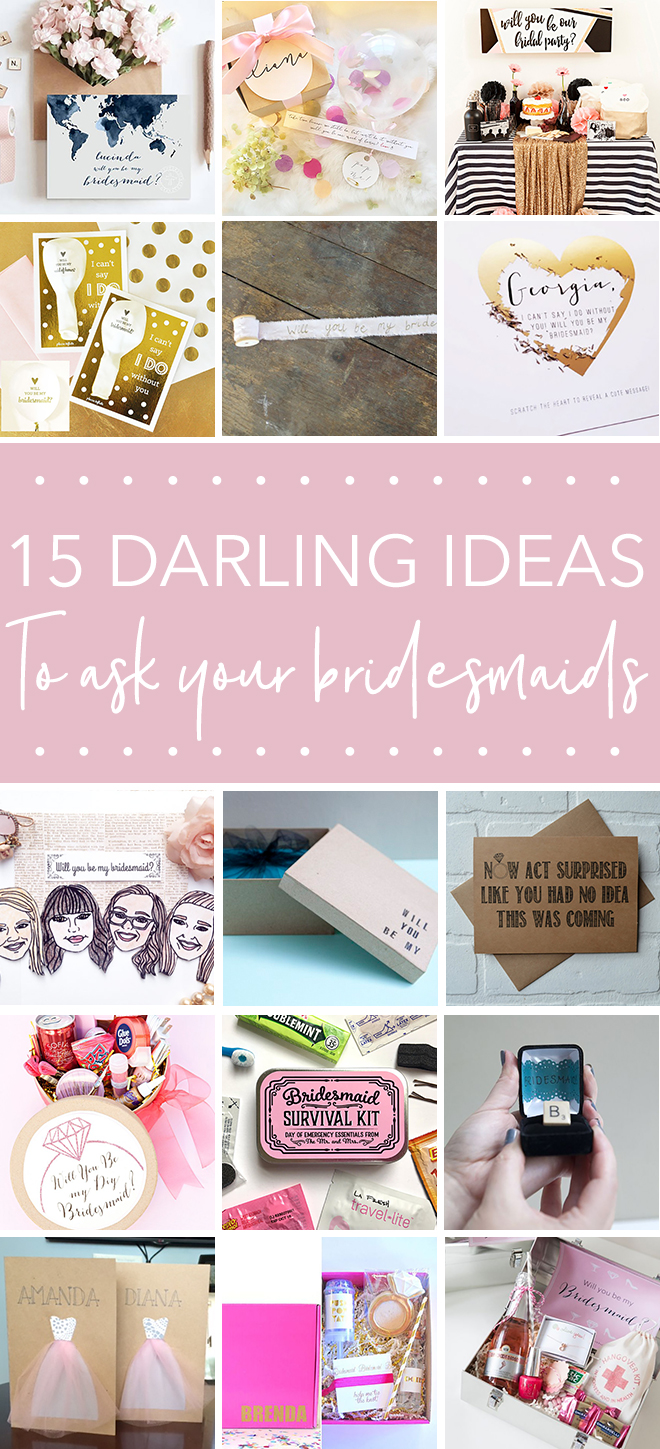 ---
CUTE BOXES READY TO FILL
via: Relish Print Design on Etsy
---
ONE OF OUR FAVORITES: DIY WILL YOU BE MY BRIDESMAID LUNCH BOXES
Something Turquoise
---
WOULDN'T THESE CARDS LOOK DARLING IN YOUR COLOR SCHEME?
Halbruner Ever After
---
BRIDAL PARTY SURVIVAL KITS ARE ESSENTIAL
Sweet Talk Designs on Etsy
---
SO MANY GREAT IDEAS IN THIS DIY TUTORIAL
Something Turquoise
---
DO YOU LOVE A CHEEKY CARD AS MUCH AS WE DO?
Invites By This and That on Etsy
---
WHY NOT THROW A WILL YOU BE OUR BRIDAL PARTY PARTY?!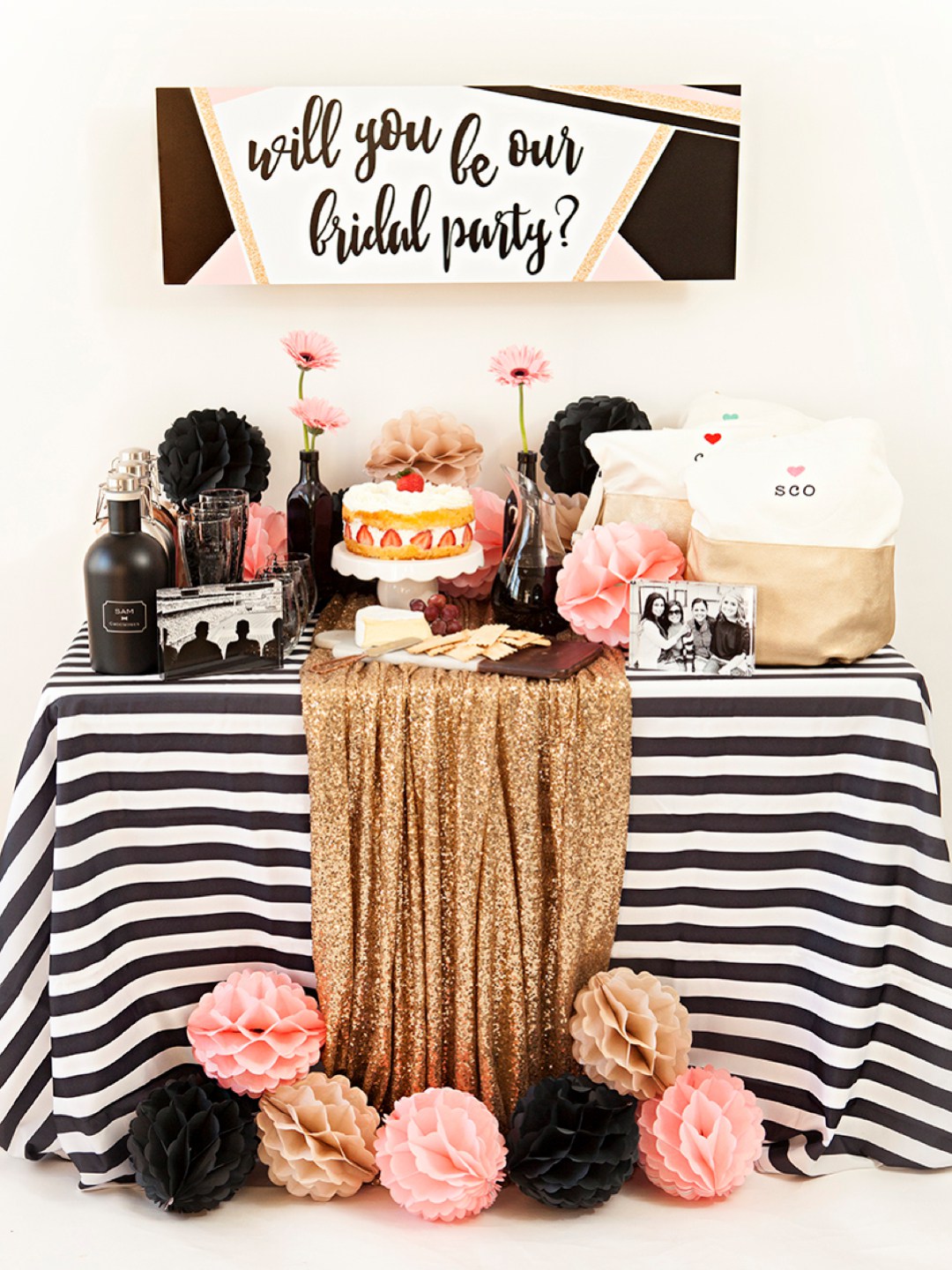 Something Turquoise
---
WE LOVE THIS SWEET & SIMPLE DIY
via: Bridal Musings
---
ASK WITH BALLOONS
via: Mod Party on Etsy
---
DIY BOXES ADD A SPECIAL TOUCH
Something Turquoise
---
SCRATCH OFF CARDS ARE A FABULOUS IDEA
via: Paper Avenue Shop on Etsy
---
WATERCOLOR CARDS ARE A BEAUTIFUL WAY TO ASK YOUR BRIDAL PARTY
via: Fabled Weddings on Etsy
---
HOW HILARIOUS WOULD THESE CUSTOM BRIDESMAID MAGNETS BE?!
via: Kit Atlas on Etsy
---
WE LOVE THESE DARLING BALLOON BOXES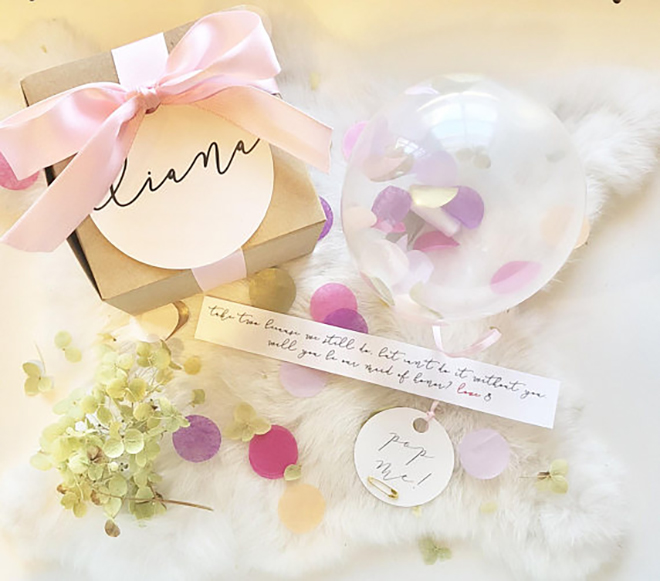 via: The Grls Room on Etsy
---
BRIDESMAID PROPOSAL BOXES ARE SUCH A FUN IDEA!
Something Turquoise
---

Lauren Koster is the owner of Lauren Koster Creative, a New York based wedding design company that specializes in the unique and handmade look. Her eclectic style and modern hipster vibe always has us entranced. We always love when she graces our blog with her monthly "Steal This Style" article. Want to know more? You can personally follow or find her from these links below:
website // blog // instagram // facebook // twitter // pinterest
---
No related posts found.