Aaaahhhhh! I'm SO excited to introduce you to Brittany (and Miguel) our 2017 Bridal Blogger, yay!!! She's super creative, clearly gorgeous and has impeccable taste that ya'll are going to love (she's from Texas so I had to get southern with the ya'll). We have 262 days until their wedding and from now until then you can expect to find fabulous tips and inspiration from her as she plots and plans all her creative ideas and details. I'm not sure what I'm more excited to see, their cute pups dressed in flowers, the giant donut wall or all her hand-lettering!? Their months ahead are going to be fabulous and we're thrilled to be a part of it! – Jen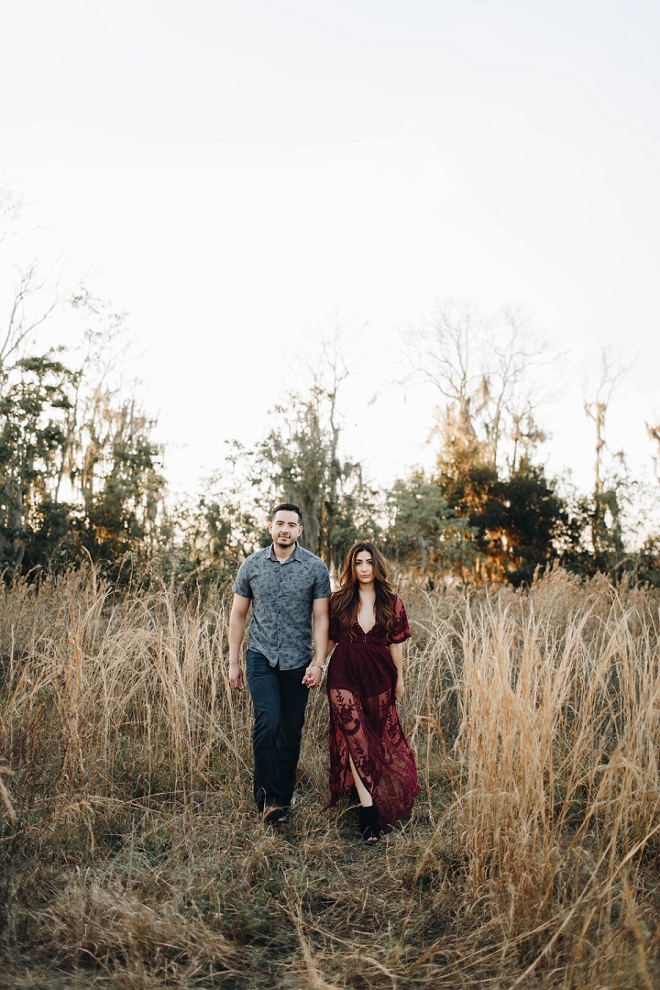 How did you find your photographer?
Miguel and I decided to take a Valentine's Day trip to Orlando, Florida to go to Universal Studios and Disney World. During the planning for the trip, we decided to take our formal engagement pictures as well as to just celebrate our love and growth as a couple. So the hunt began for a photographer in Orlando! I stumbled upon Sydney on Instagram and fell in love with her work. I could feel the love when I looked at her photos she had taken of other clients. We connected and immediately clicked! She made us feel so comfortable and she's way more than just our photographer now.
What are you DIY-ing for your wedding?
During the wedding planning process, I knew I wanted to DIY some stuff. I'm a crafty person and love to hand-letter so ultimately I will be doing some signage on different mediums as well as my favorite DIY… a donut wall!
What are you looking forward to the most?
Honestly, marrying Miguel. Becoming his wife is what I am most looking forward to. Yeah, the flowers, decor, food, and donut wall are all fun and important, but none of that matters if I don't get to marry my best friend. -Brittany, the bride
Event Credits
Photographer: Sydney Marie Photography // Venue: Baldwin Park // Bride's Attire: Anjouil's Boutique // Engagement Ring: Kristin Coffin Jewelry
No related posts found.