"Sarah and Will's wedding day was a true celebration of friendship and family. Since their wedding was almost 100% DIY, family was involved in planning in various way: from creating flower arrangements to baking cookies and even sewing flower girl dresses. It made the day feel extra special and ultra personal. I love how they put so much thought into the ceremony, renting out beautiful Trinity chapel and writing their own vows. The reception was gorgeous as well, and her Dad actually performed his own song for their first dance! It was wonderful all around!" – Julia Park Photography
Our wedding was a very rustic-chic, DIY affair. We got married at Trinity College Chapel at the University of Toronto and had our reception at the Canadian Forces College Officers' Mess in North York. The Officers' Mess was a huge old house with a beautiful lawn, perfect for lawn games during cocktail hour. The reception was similar to a large house party, with different rooms for the dinner, band/dancing, bar, dessert and patio. People could mingle and dance, or relax with a drink outside. It was just a simple fun party and a chance to celebrate our special day with the people we love. At the end of the night we had a big sparkler send-off with all our closest family and friends…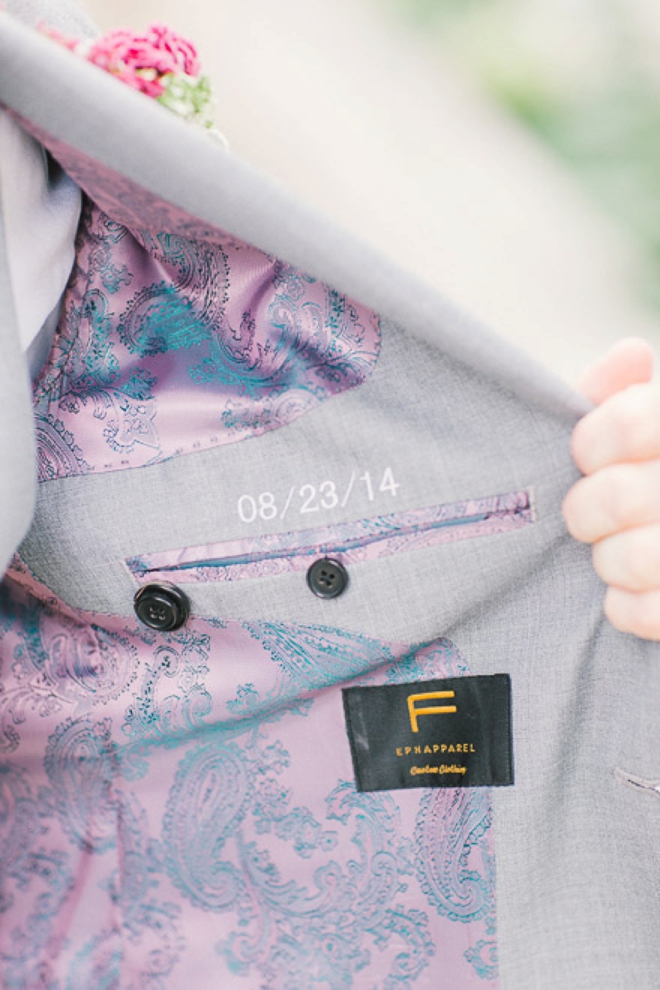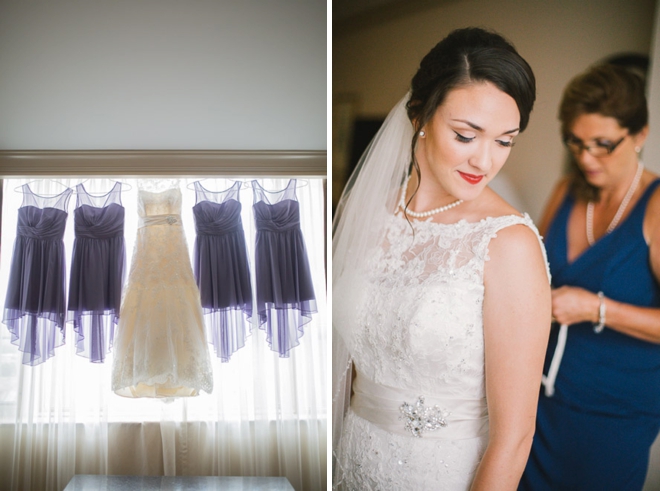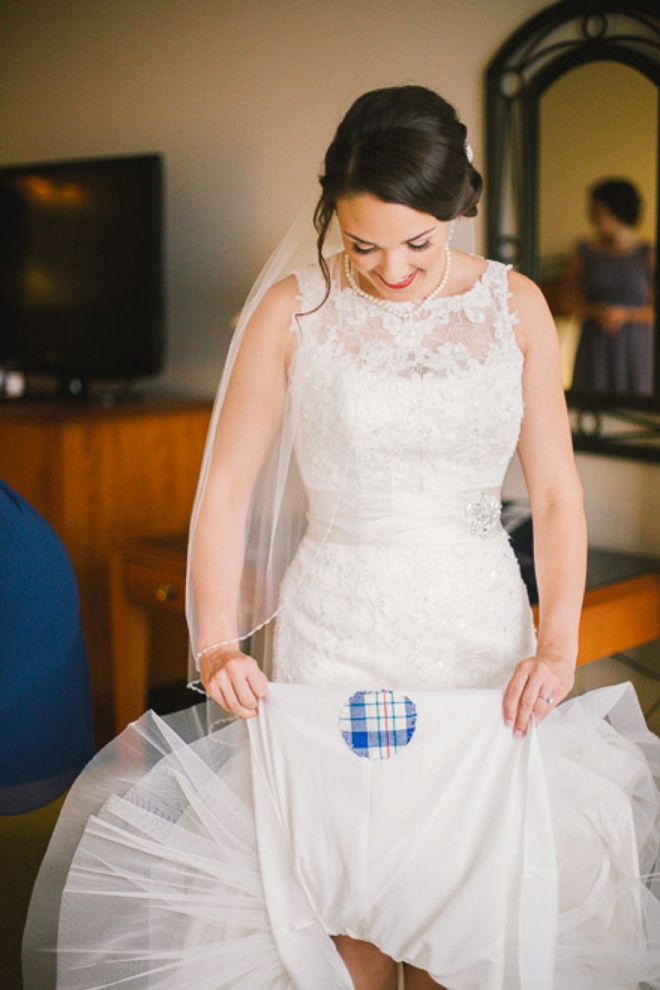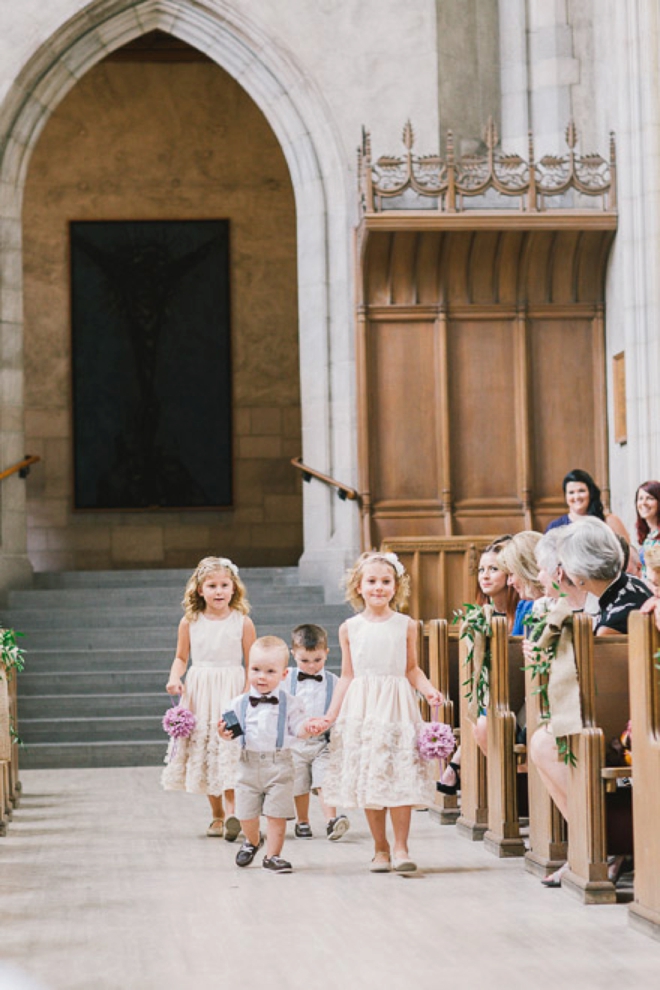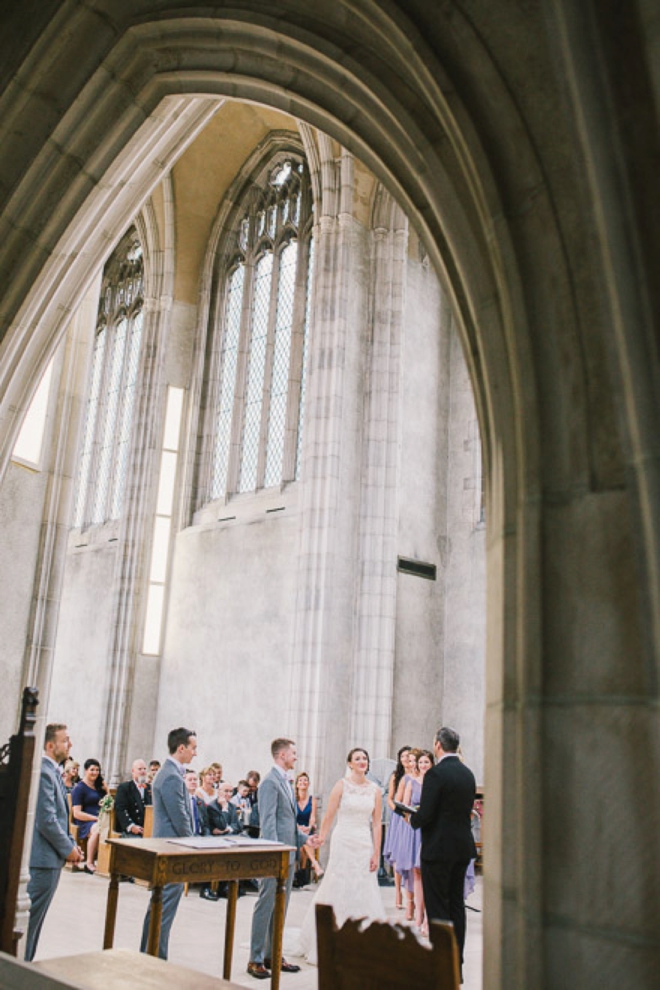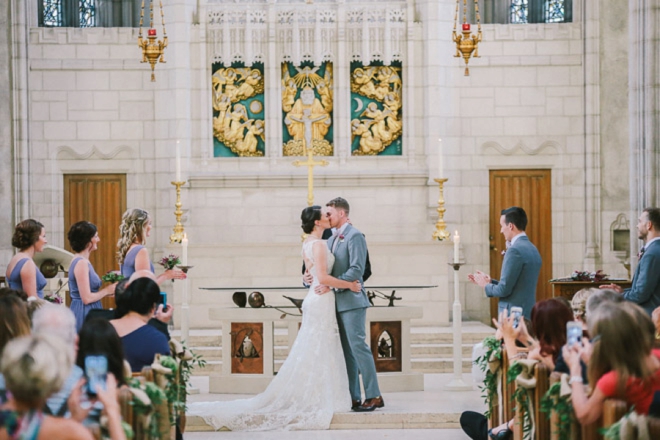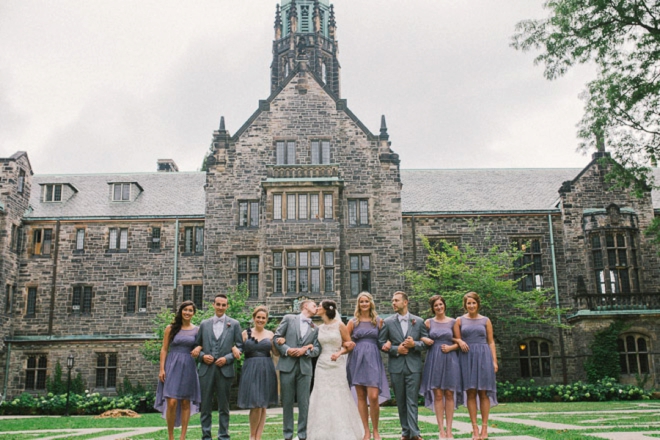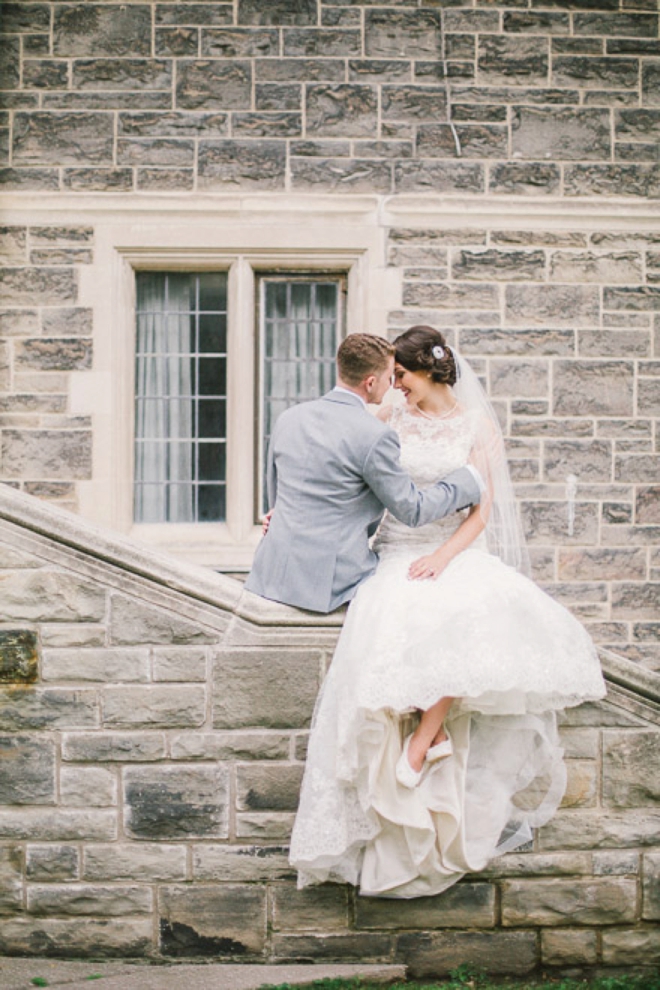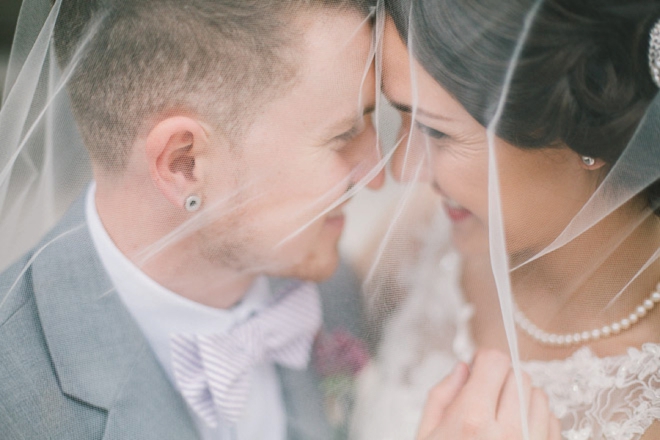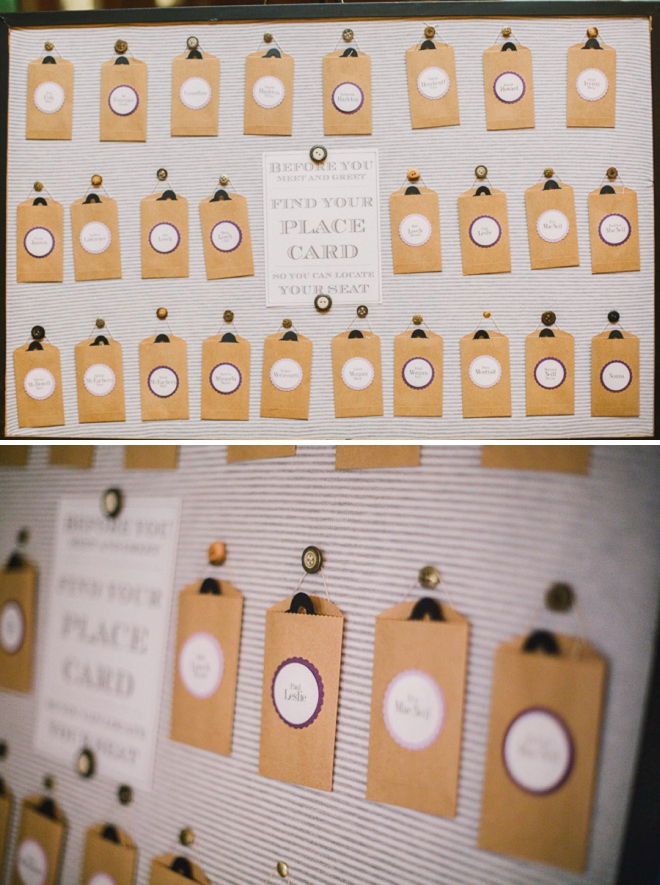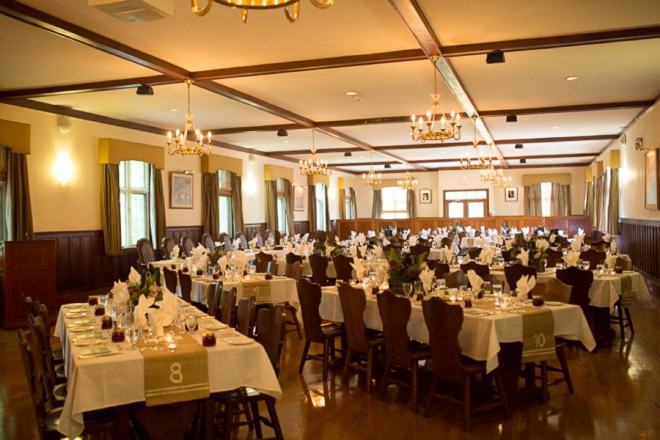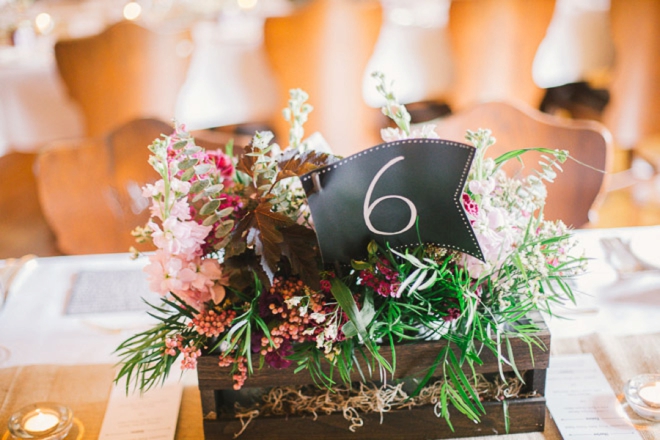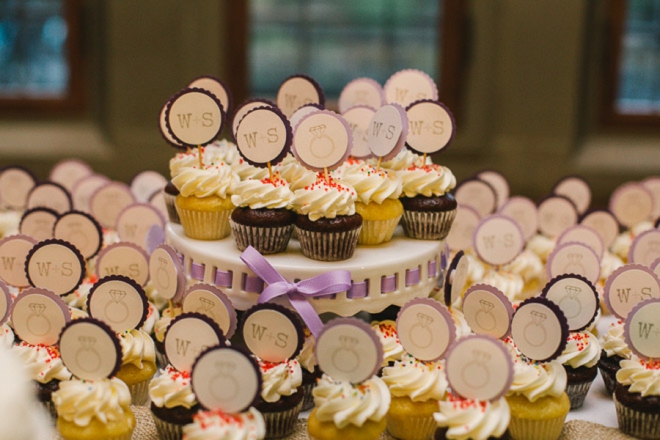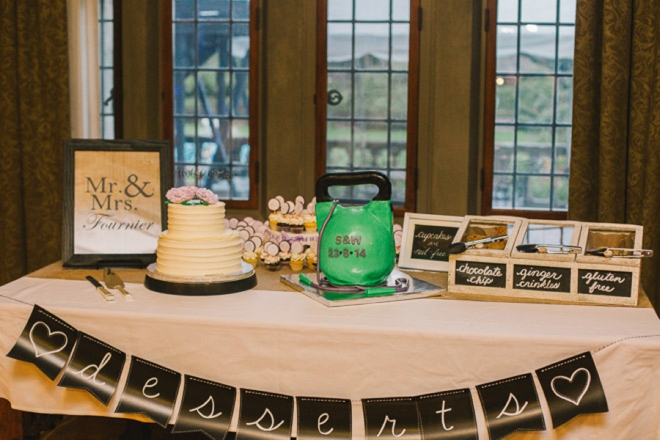 What is your favorite wedding day memory?
My favorite wedding day memory was the feeling I had just before turning the corner and walking down the aisle. With my mom and dad on either arm, it made that whole experience so special. I could feel myself shaking with excitement, anticipation and happiness. Everything that came after the ceremony was just icing on the cake.
What did you DIY for your wedding?
My whole wedding was DIY, from the gifts for my ring bearers (handmade stuffed animal geese), to the dresses for my flower girls (made by my mother-in-law). I made all the décor for our reception including hanging string balls for the dance floor, our seating chart, burlap table runners, table numbers, cards basket, fingerprint tree for our guest book, wire cake topper, chalkboard bar sign, lawn games, strawberry vanilla jam for our favors, and a vinyl Mrs & Mr. sign for the dessert table. I also designed all our invitations, programs, menus, thank you cards for each place setting, and Instagram & taxi signs. Our cupcake toppers and vow notebooks were project ideas from Something Turquoise!
Something old, new, borrowed and blue?
My something old was my grandmother's broach I wore in my hair; something new was my dress; something borrowed were my mother's pearls; and something blue was a piece of my blue kilt (I am a highland dancer) that my mom had sewn to the inside of my dress.
Any advice for brides currently in the planning process?
My advice for brides currently in the planning process (including my sister!) is to plan your projects accordingly if you're doing a DIY wedding and don't be afraid to ask for help. It's much more fun to be surrounded by your friends when you're finishing all your crafts, than alone freaking out that you don't have enough time. Although I started crafting fairly early on, I soon discovered that I had signed up for much more than I could handle. Pinterest has a lot of awesome ideas for brides, but it's good to keep in mind that those projects are bits and pieces of many different weddings, and trying to do them all for one can become too much to handle, especially on your own. – Sarah, the bride
Event Credits
Photography: Julia Park Photography // Ceremony Venue: Trinity College Chapel // Reception Venue: Canadian Forces College Officers' Mess // Wedding Coordinator: Shay Benedict, bride's best friend // Flowers: Robert Morassutti, bride's God-Father // Groom's Cake: Mark Morgan, bride's step-father // Cupcakes + Wedding Cake: Swirls Cupcakes // Catering: Canada Catering // All decor, invitations, etc: DIY by the Bride & Groom
No related posts found.