This beverage has been haunting me ever since I created it. Let me just say that not a warm afternoon goes by that I don't think about making one of these Killer Key Lime Pie Cocktails. I actually had to throw out the pineapple coconut juice so I wouldn't be tempted – it's that good. Light, crisp, tart and sweet… this recipe will delight your tastebuds and easily put a smile on your face. Not only is it crave-worthy – it's simple. When deciding on the perfect cocktail to serve at your wedding event, keep simplicity in mind. Unless you have a gourmet bartender, you'll want to keep your signature drink easy to replicate so that each guest gets the beverage you intended them to enjoy!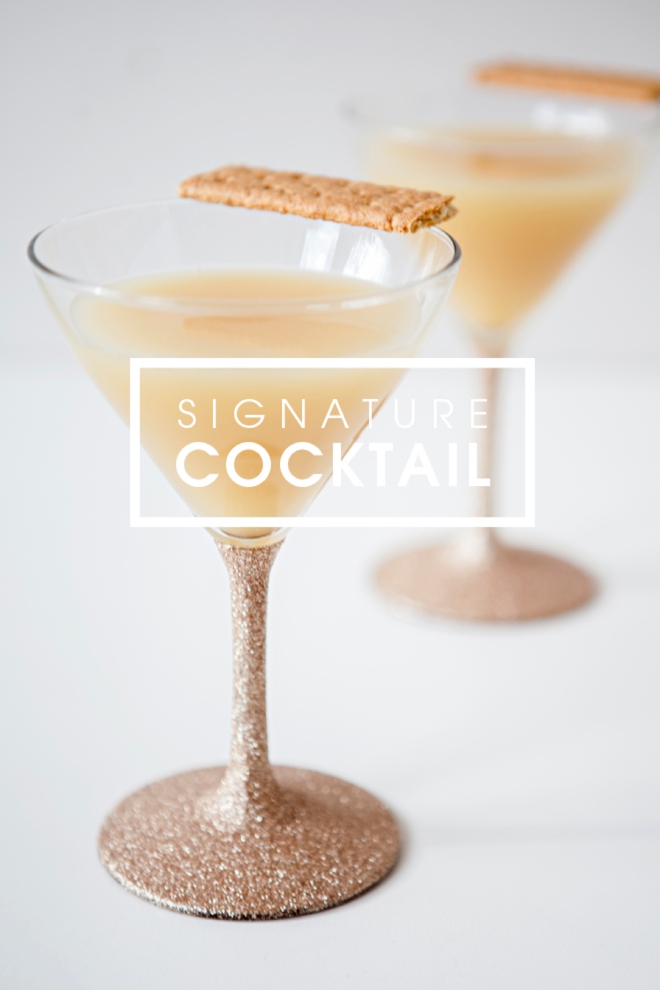 How To Pick The Perfect Signature Drink:
When deciding on a signature drink to serve at your special event there are 4 things to consider; 1. The theme 2. The location 3. Your personal favorite drink, and 4. The color scheme of your event. One of those 4 topics should give you a starting point of inspiration as to what beverage would fit your unique gathering the best. For example, if you are hosting a rustic barn event a cocktail with whiskey as the mixer might be appropriate. If you are having a destination wedding on the beach a tropical island drink would be a great fit. Or let's say you only ever drink vodka + soda, then vodka + soda it should be. If your event is a romantic in theme with shades of whites, beiges and pinks, you might consider looking for a cocktail that is pink to match. So start with cues from your event design itself, blend with your own personal taste and strain a few of our unique recipes into the mix and see what shakes out!
You'll Need:
The Recipe:
1/4 cup pineapple coconut juice
2 oz sweetened lime juice
2 oz spiced rum
graham garnish
Combine all the ingredients in a cocktail shaker with ice, shake and strain into your choice of glass. Add ice or don't, totally up to you. This recipe can easily be made into a large pitcher or drink dispenser to have out on display at your bridal shower or similar event.
Garnish Your Glass:
Serving this drink with a little square of graham cracker is an absolute must. Seriously, dipping the graham into this concoction is the best thing I have ever tasted in my life. I think I drank (or ate) my entire drink by soaking it up with graham crackers. I really wanted to crumble the whole package in my drink and eat it like ice cream. Hey Ben & Jerry's – I've got a new flavor idea for you!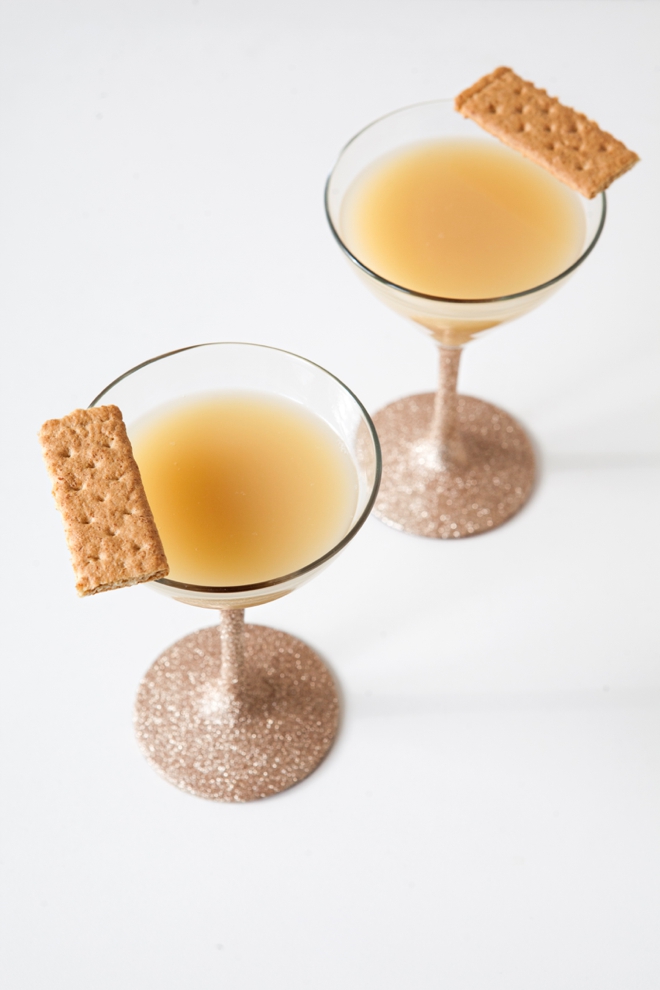 Glittered Glassware
Visit this blog post to learn how easy it is to add glitter to ANY glassware AND have it be dishwasher safe! That's right you won't even loose 1 sparkle!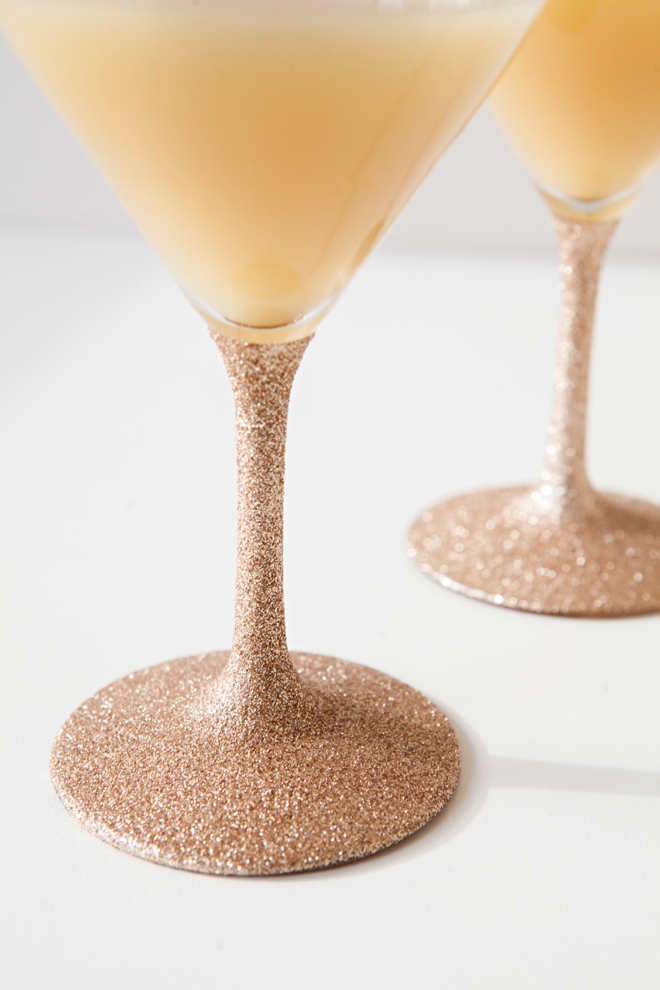 Cocktail Recipe Credits
Photography: Something Turquoise Photography for SomethingTurquoise.com // Cocktail Recipe + Styling: Jen | Something Turquoise // Sailor Jerry: BevMo! // Pineapple Coconut Juice: Ralphs // Mason jar shaker, graham crackers and lime juice: Amazon
No related posts found.