I was a fall bride and despite what you might think, I opted for very fall colors for our weddding; browns, oranges, corals and such. So when my uber-talented floral friend Jacki from Floral Design by Jacqueline Ahne created this stunning, white, semi-tropical fall bouquet my jaw was on the floor. The cascade design, the textures, the movement and the colors are all so amazing and yet this is a fall bouquet. Not to say that 'fall' bouquets aren't amazing, mine definitely was, what I'm saying is that at first you don't think fall when you see this design. Fall flowers have never looked so good, am I right? I hope this gorgeous bunch makes you re-think your idea of a "fall" bouquet, and get inspired to add some non-fall themed flowers to your fall wedding decor.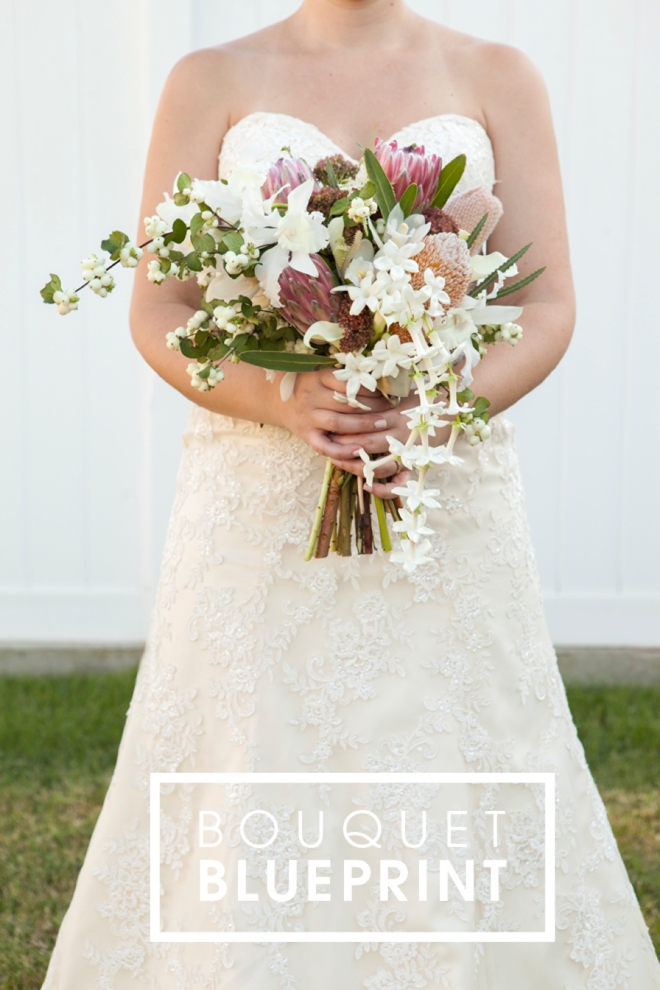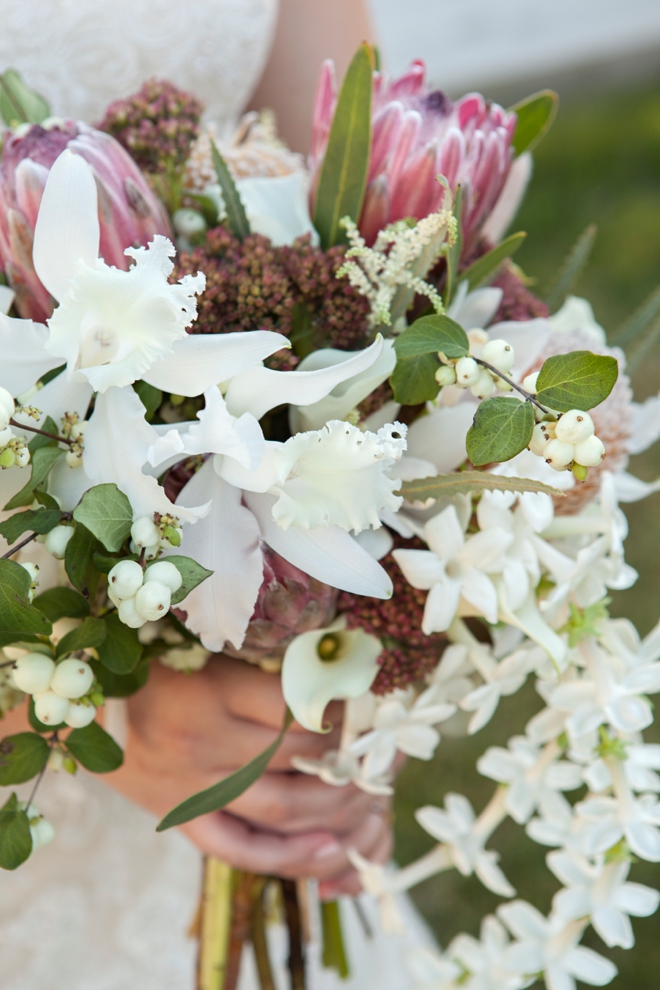 Availability
The majority of the flowers in this bouquet are available year round with the exception of the white snowberry and sedum. Snowberry is only a fall flower however it can be substituted with lilac in spring or phlox in summer. Sedum is a summer and fall flower that can have sweet William substitute if it is unavailable.
Care
This bouquet is created from mainly hardy flowers however the astilbe and snowberries need to stay hydrated to look their best. The stephanotis can bruise with excessive handling so avoid touching them if possible. Keeping this bouquet in water before and after your ceremony is recommended.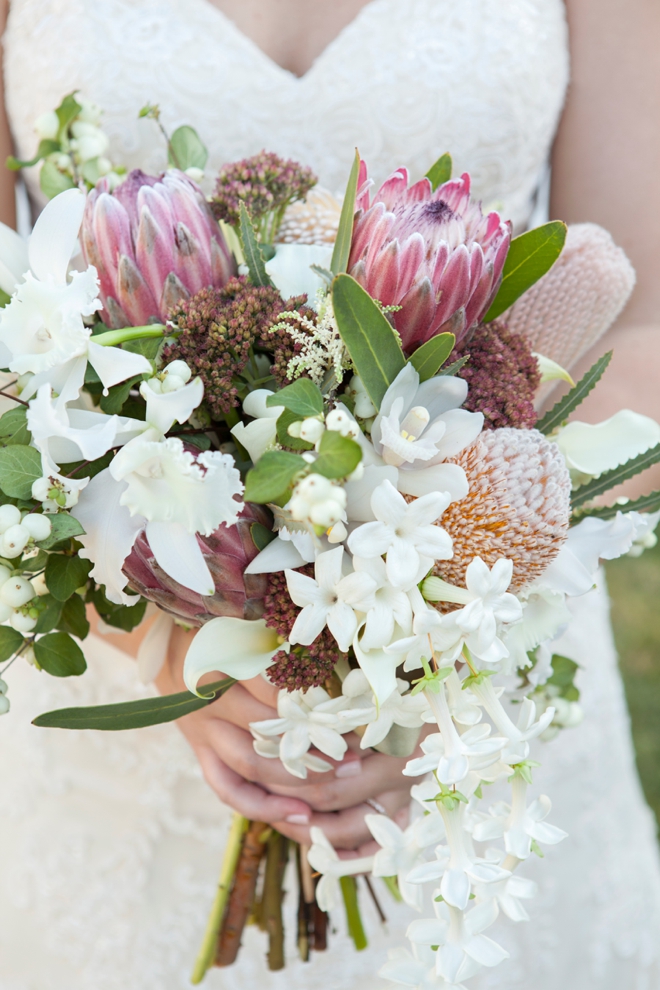 Recipe
6 stems Sedum
5 stems snowberry
1 stem mini cymbidium
3 stems rose spoon protea
3 stems banksia protea
8 mini calla lily
25 blooms stephanotis
3 blooms cattleya orchid
5 stems astilbe
Boutonnieres
This texture filled bouquet truly needs to be paired with a stunning texture filled boutonnière. From the flowers included in this bouquet the best to create boutonnières from are the mini cymbidium orchids, stephanotis and mini calla lilies. Both boutonnières pictures are created with mini calla lilies accented with very textural elements including foliage from the banksia proteas and spanish moss.
Bouquet Blueprint Credits
Photographer: Something Turquoise Photography // Florals by: Floral Design by Jacqueline Ahne // Styling: Jen | Something Turquoise // gorgeous dress: Allure Bridals #2569
No related posts found.