September 7, 2012
Are you in search of a fun and silly way to entertain your guests? Then look no further than this simple DIY… wedding Mad Libs, or Wed-libs are a light hearted and easy game perfect for any wedding event! Three free downloads below…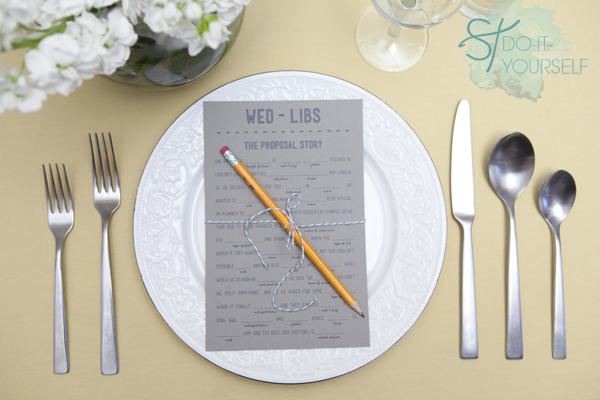 SUPPLIES:
8.5″ x 11″ cardstock in your theme color
pencils
paper trimmer
twine or ribbon
FREE downloads below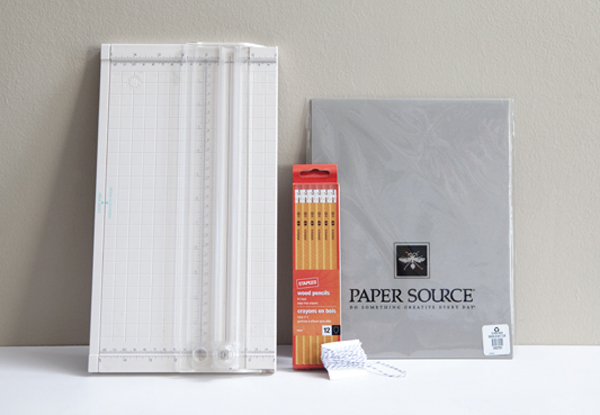 Download and Print one or all of these following fun Wed-libs for FREE!
BACHELORETTE PARTY! – Front + Back
HONEYMOON PLANS – Front + Back
These fun Wed-libs were written by my fabulous mother exclusively for Something Turquoise!
Once downloaded, print as many as you need – both front and back. Do test prints to make sure that you are happy with the paper and printer quality. You can also take these files to your local print house and have them print them for you. Two 'wed-libs' are on each 8.5″ x 11″ piece of paper, so you'll need to cut them in half. Most print house's will cut them for you as well, with one swift chop.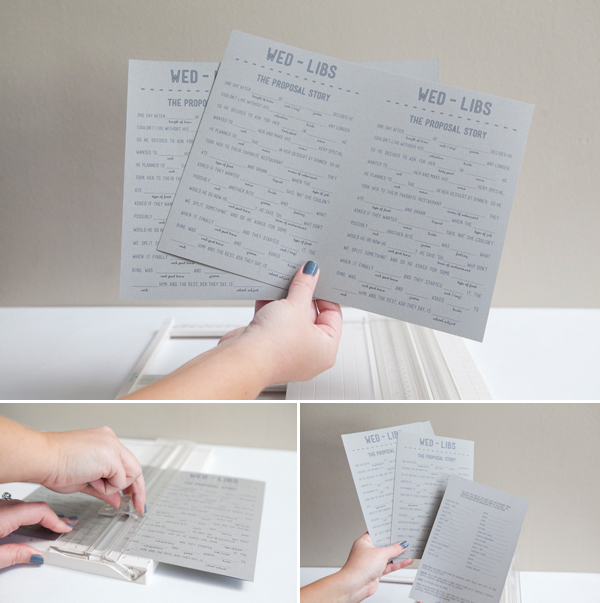 Using cute twine or ribbon tie on a pencil or pen… to match your wedding colors of course!
SO fun! Now… for those of you not familiar with how to play 'Mad Libs'… you are supposed to blindly fill in the words asked for (on the back of these cards) and then transfer or read them into the front paragraph. It makes the story sillier if you don't know what it's about…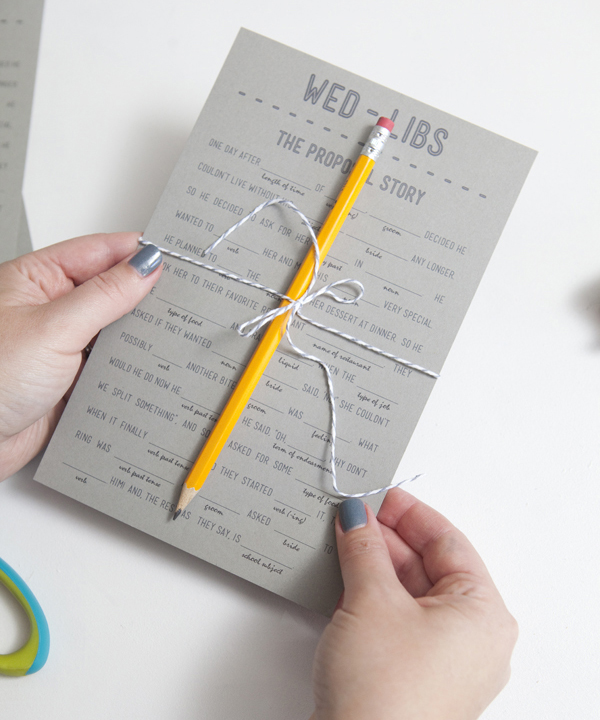 This can be a fun and low key game for any wedding event!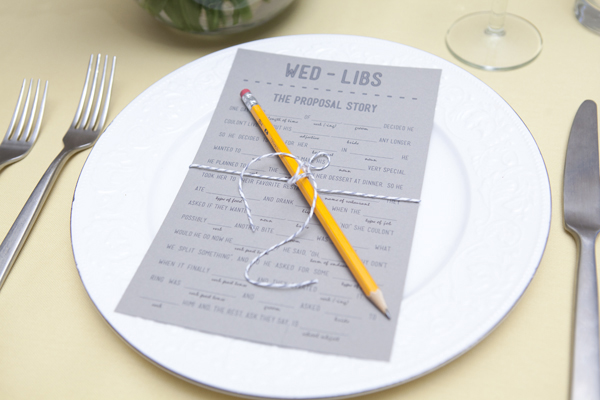 As with all our DIY tutorials, if you create one of our projects please send us a picture or a trackback – We Love Seeing Your Creativity! If you use Instagram or Twitter please use the hashtag #SomethingTurquoiseDIY. Happy Crafting!

Photography: Studio 11 // DIY tutorial + free downloads by: Jen | Something Turquoise // Wed Libs by: JoAnn Causey // cover weight cardstock in Gravel: Paper Source // Martha Stewart paper trimmer: Michaels // pencils: Staples // cute grey twine: Cupcake Social via Etsy // nail polish: I have a herring problem OPI