Hi friends! Shea back with another simple DIY for all you mama's struggling with teacher gift ideas. My little one is starting his first ever in person learning next week so I've been putting a little gift basket together for his teacher. Because I'm extra like that I wanted everything in the basket to be handmade but also functional. When researching gift ideas I came across these lanyards. What a cute AND functional gift idea! I immediately started researching. I fully planned to buy the rope and clasps to make the entire thing from scratch but then I found this listing on amazon. EIGHT dollars for TWELVE premade lanyards?? That can't be beat! So with that I present to you, possibly the easiest DIY teacher gift EVER!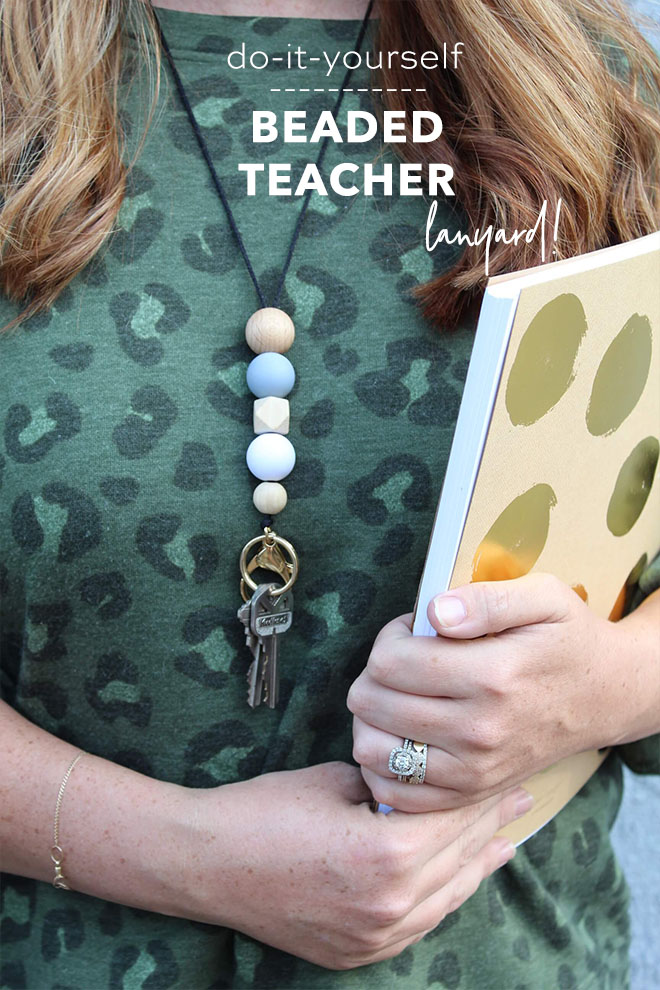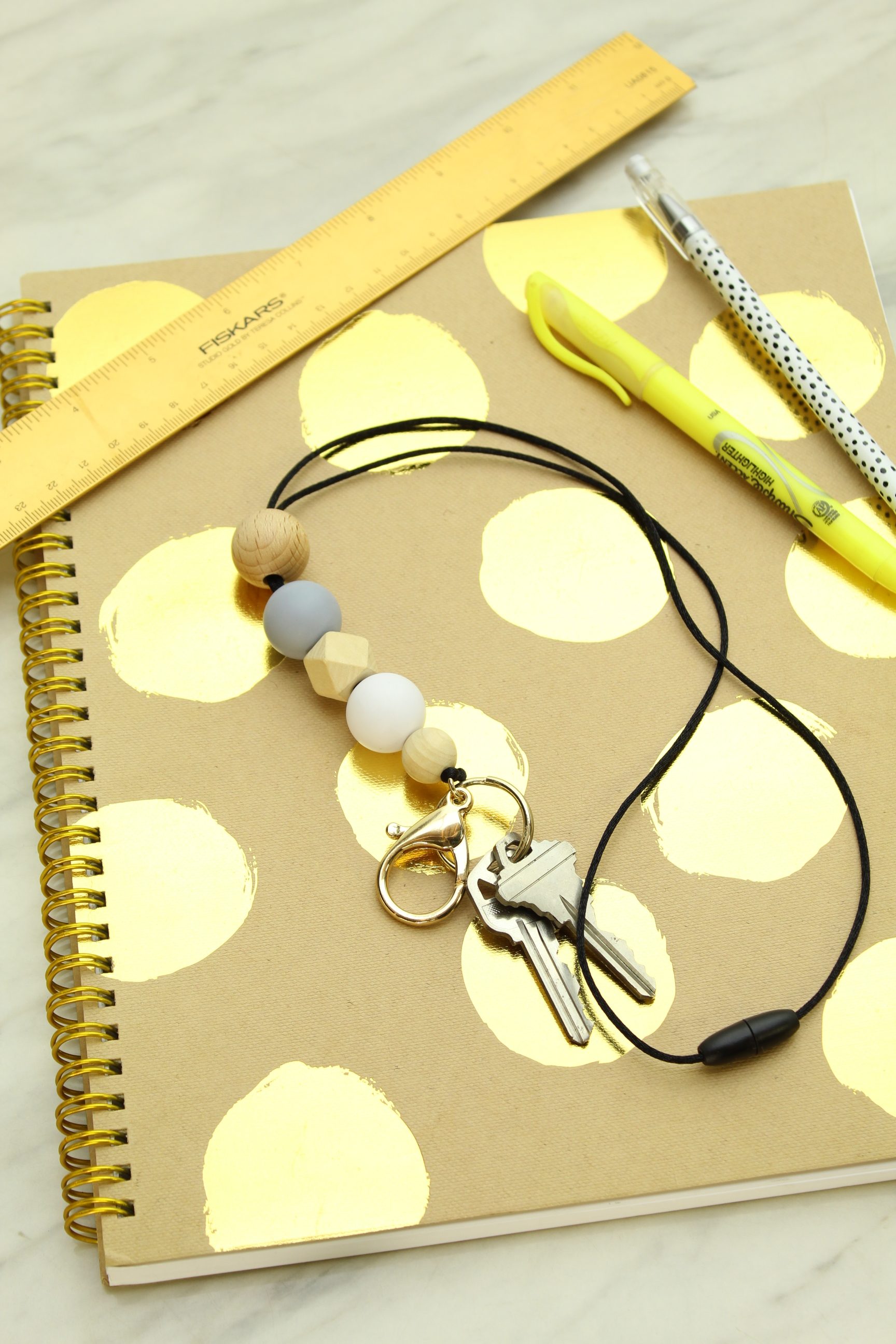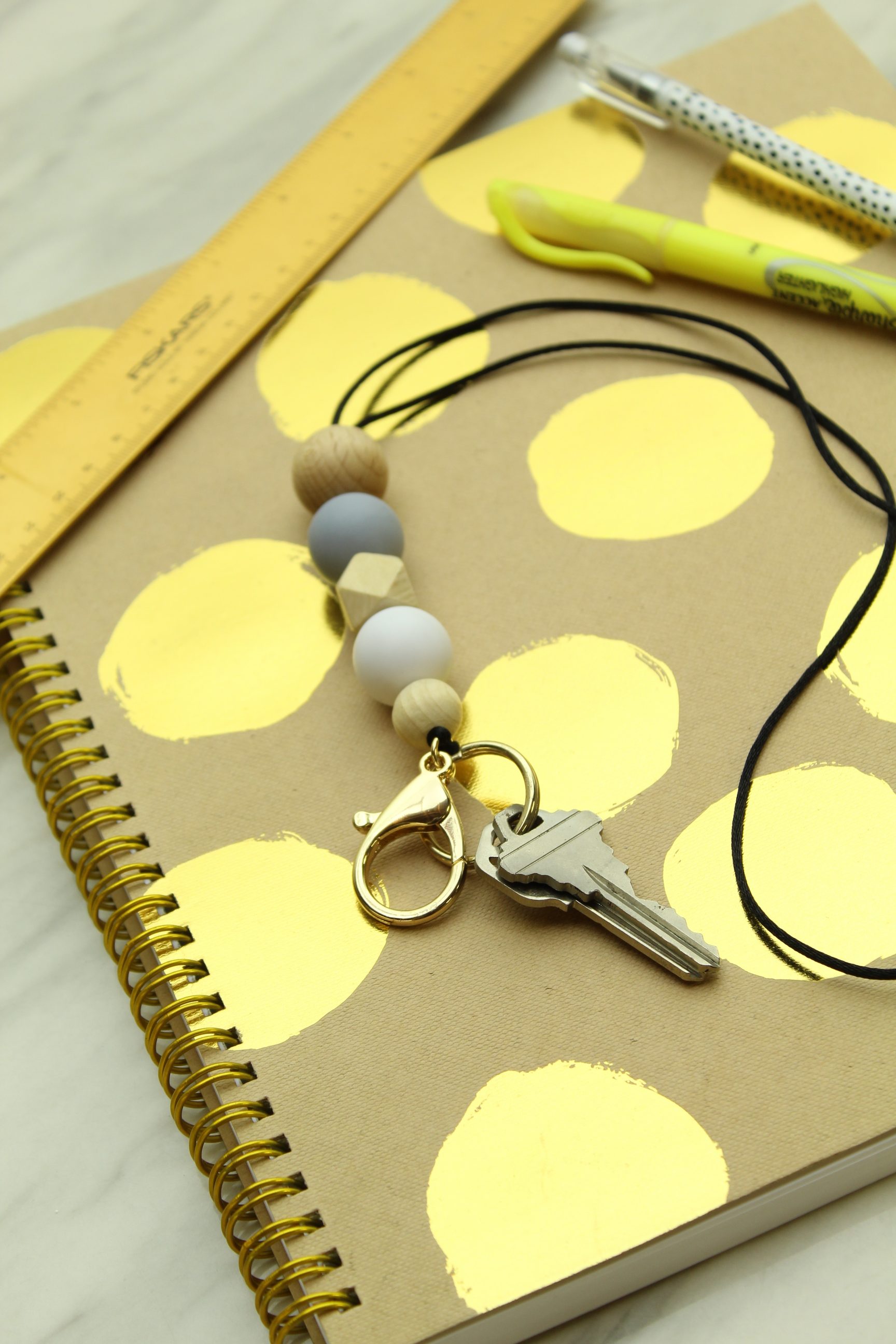 Supplies:
Pre-made lanyard rope with clasps
Lobster clasp keychain
Choice of beads (make sure the whole is large enough for the lanyard to fit)
Pliers (optional)
Create Your Design
Play around with your beads and come up with a design you like. I found that 4-5 beads was a good amount. Once you're happy with your design, start to string them onto the end of your pre-made lanyard.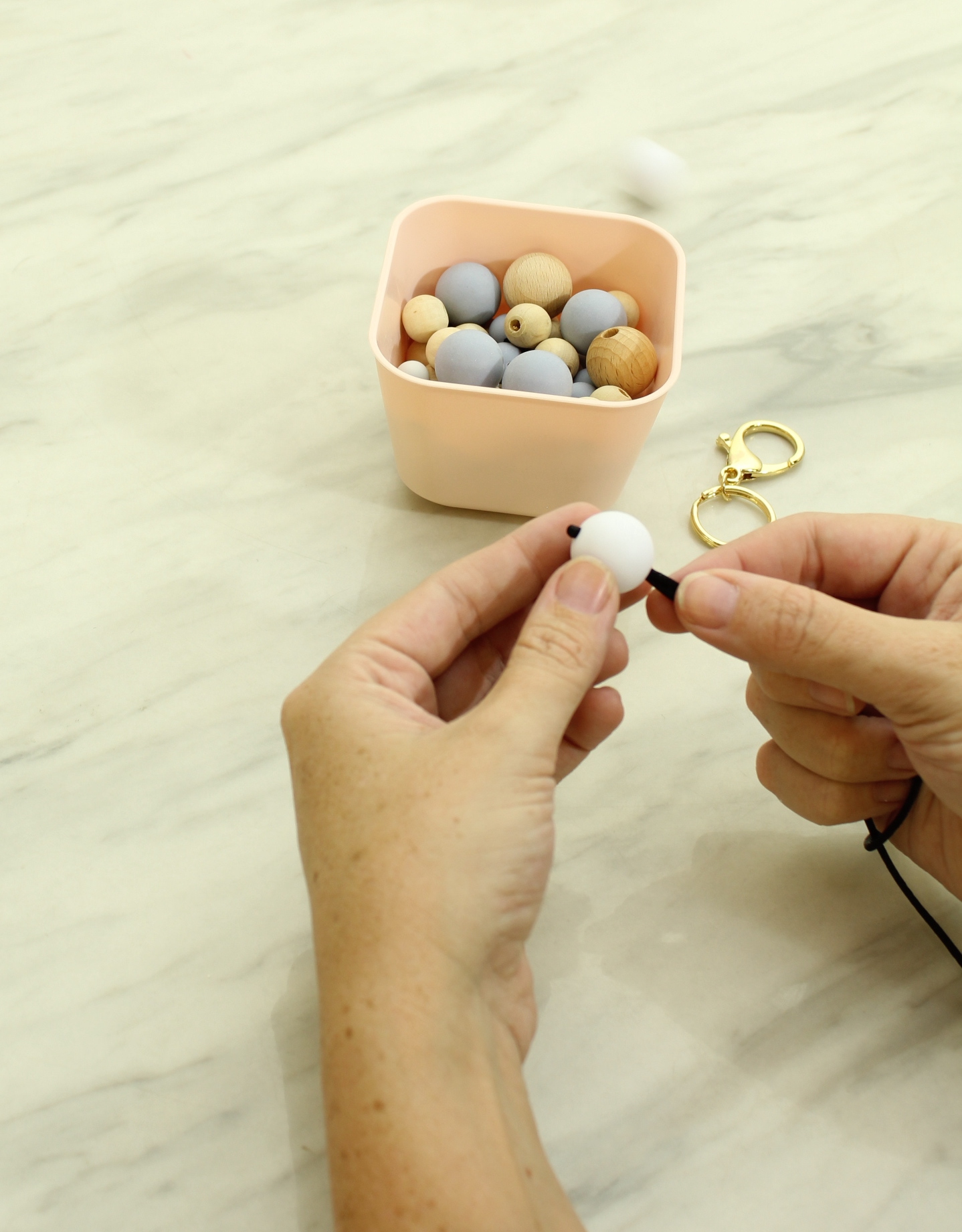 (If you have any trouble, specifically if you find the hole is a little small, I found that twisting while inserting worked.)
Also, don't be afraid to get creative! I love the modern look of the wooden beads as-is but you could also paint them or dye them if color is more your thing!
Add Keychain
Once you're happy with your beads it's time to add your keychain! Create a loop with your lanyard onto the jump ring of your keyring and pull it tight.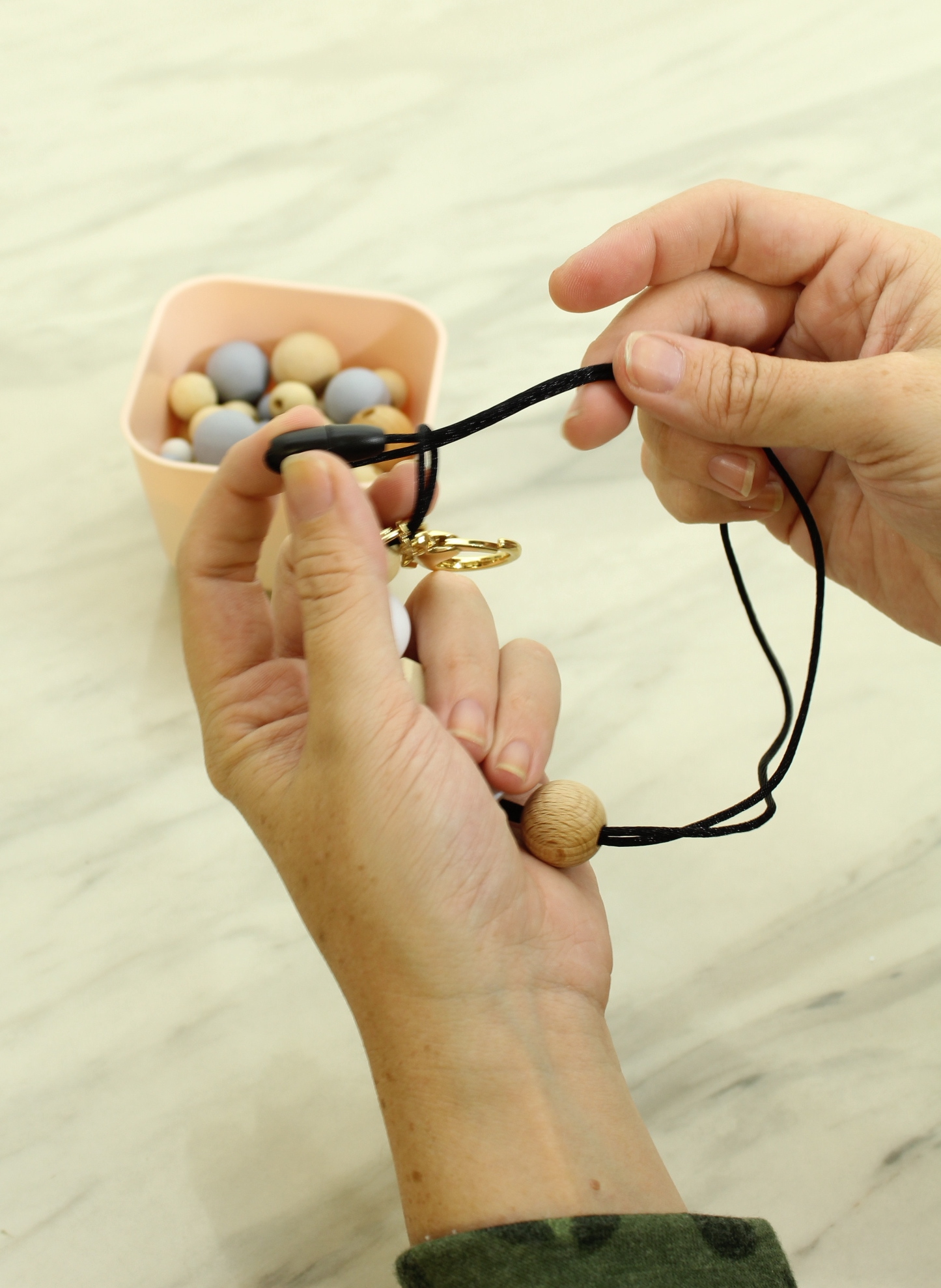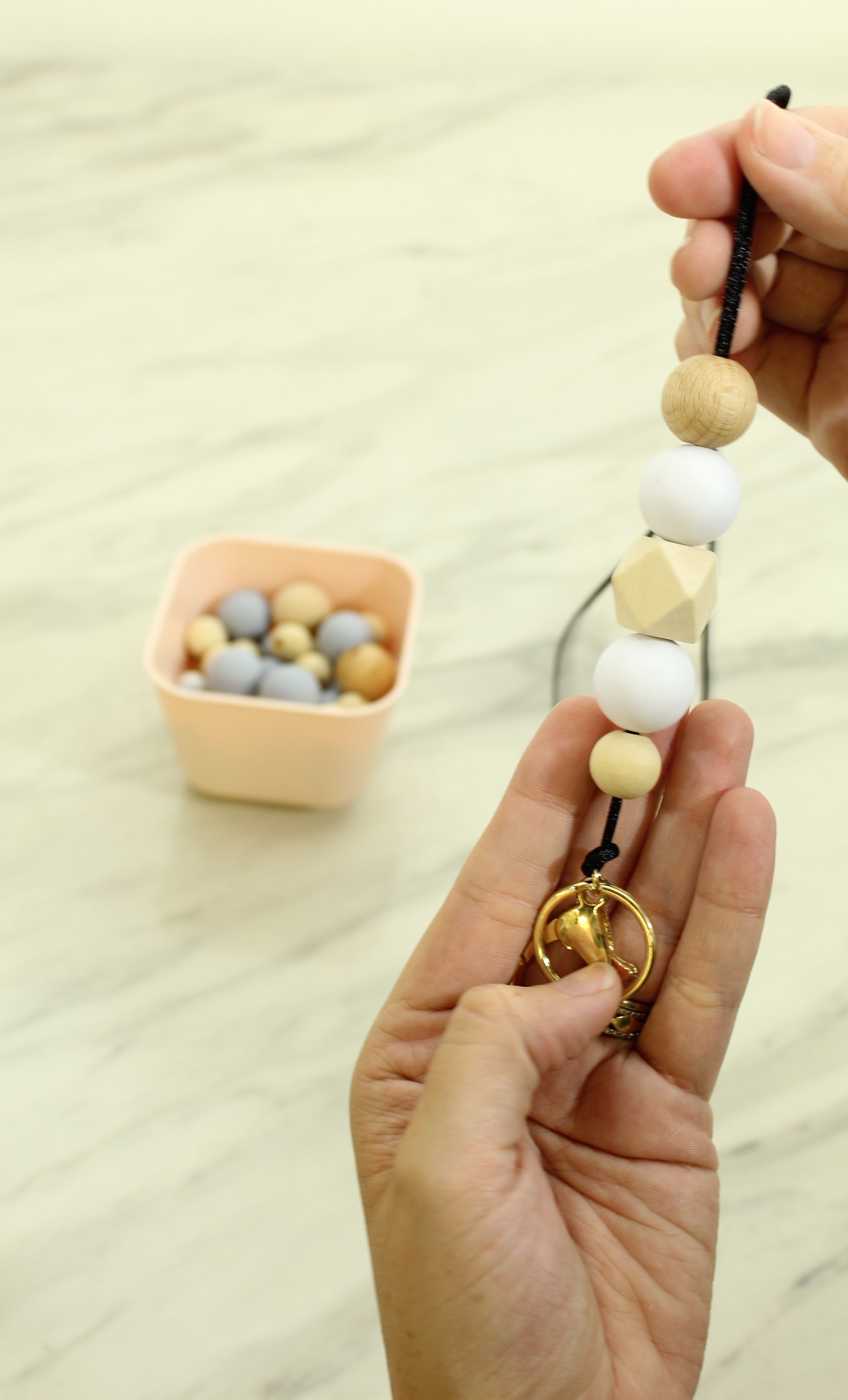 Clamp Jump Ring
Now, this step is totally optional, but I found the jump ring attached to the lobster clasp to be just slightly open so I wanted to be sure it was totally closed and nothing could slip off. You can do this but just using a pair of pliers in either hand and pushing them together to close the gap.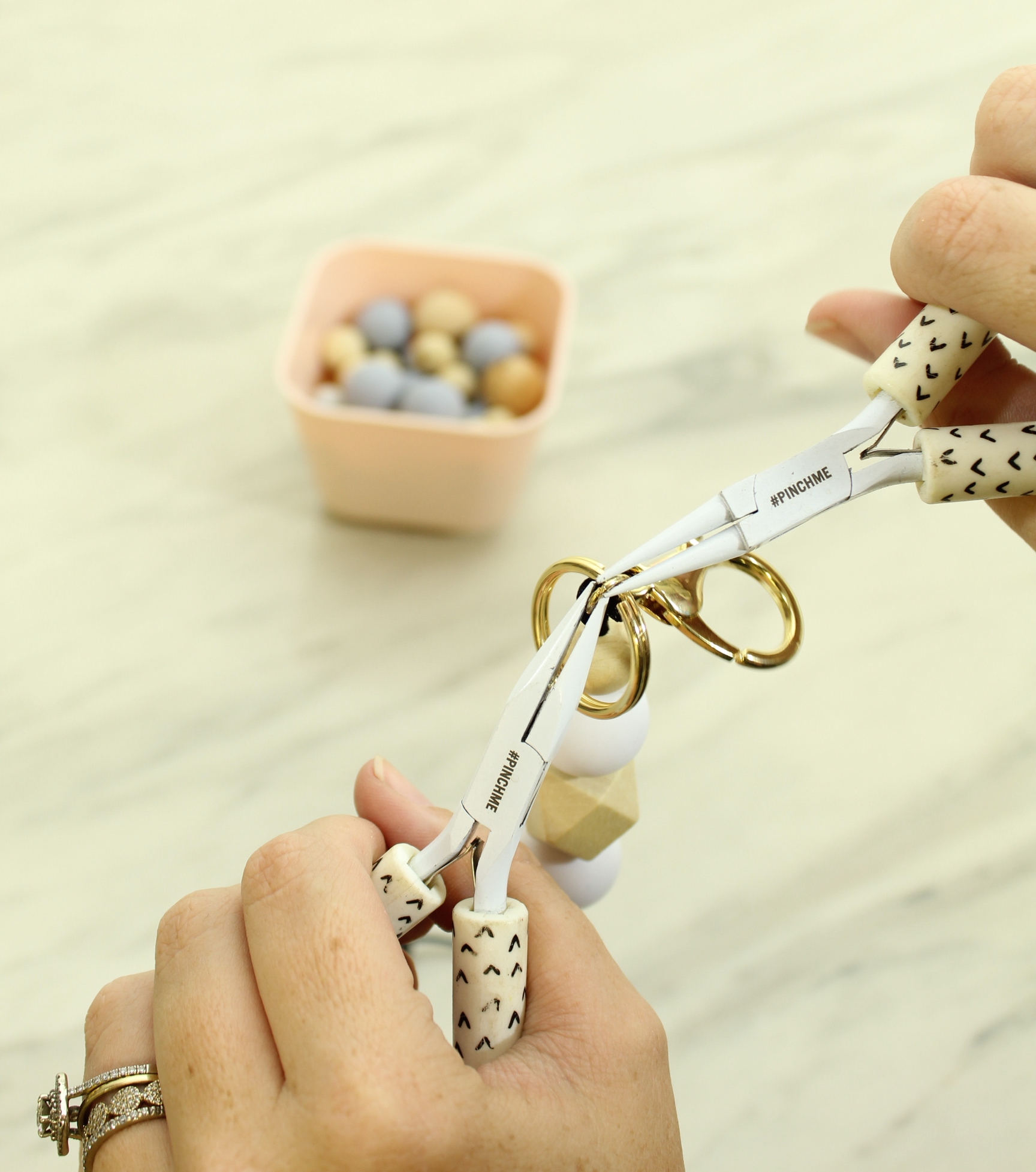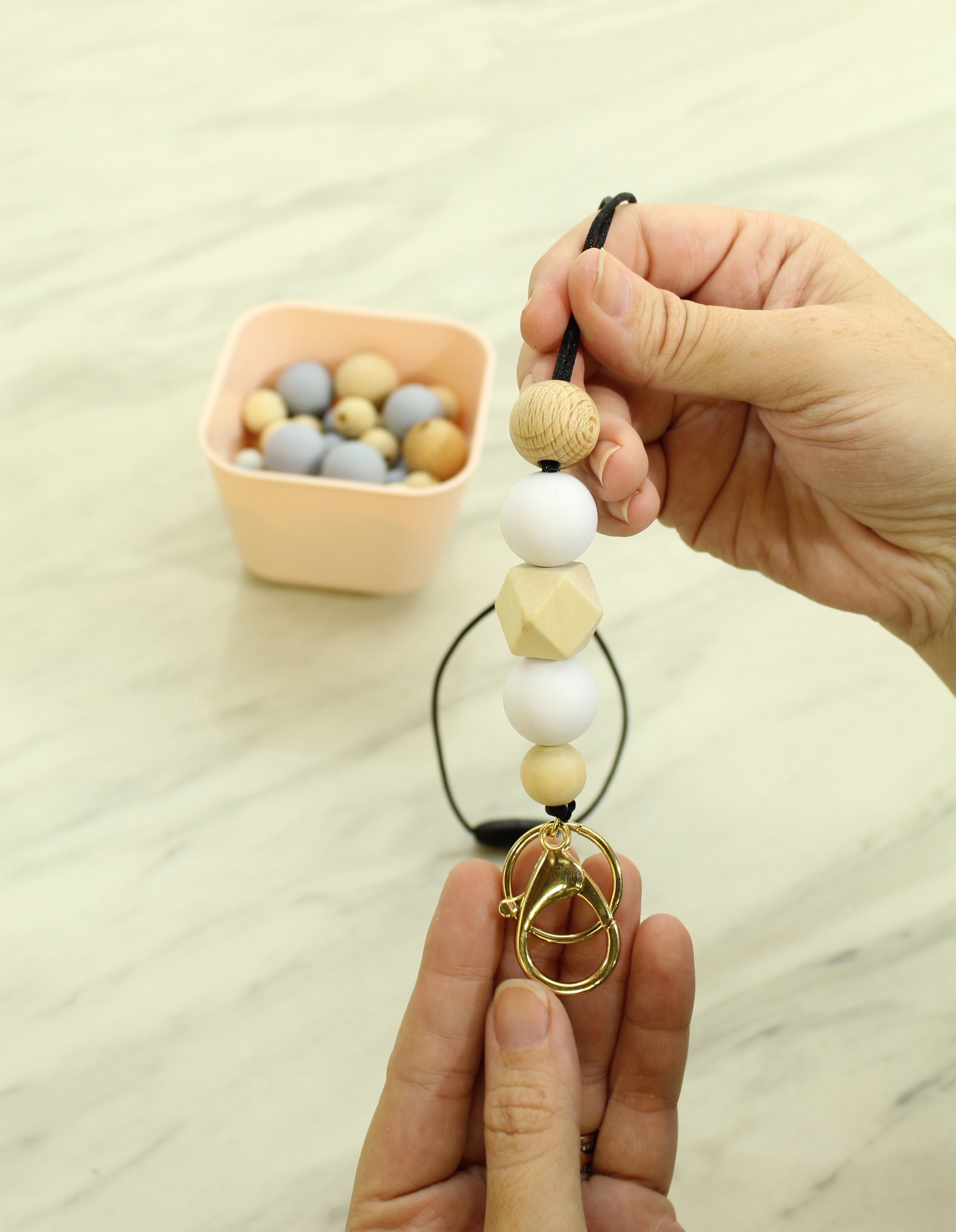 Admire Your Work
And that's it! wasn't that painless? And since you'll have twelve of the pre-made lanyards and likely more beads you can make more! Your kids teachers aid, their bus driver, you'll be handing out these cute lanyards like Oprah! You get a lanyard! And you get a lanyard! EVERYBODY'S GETTING LANYAAAARDS!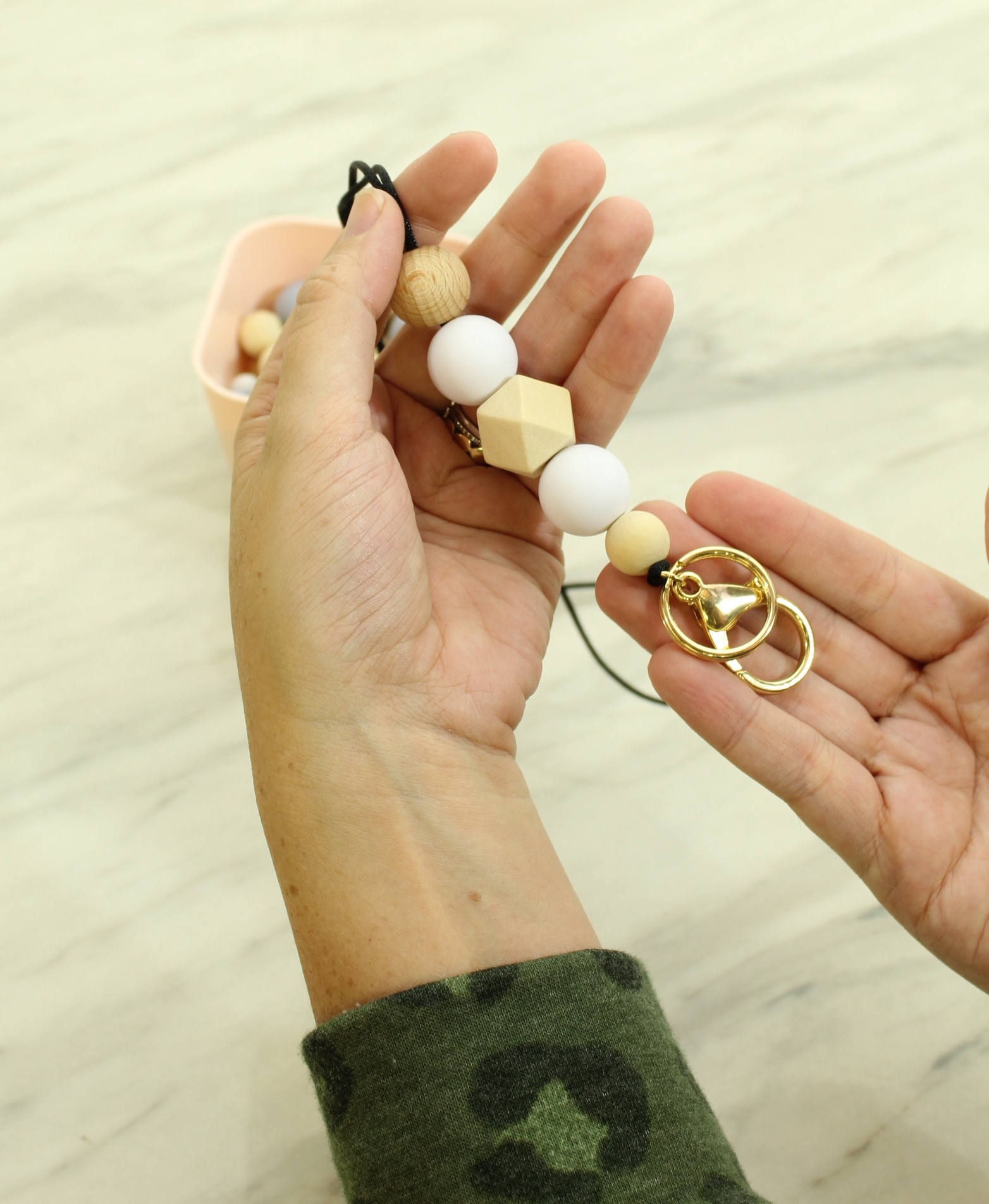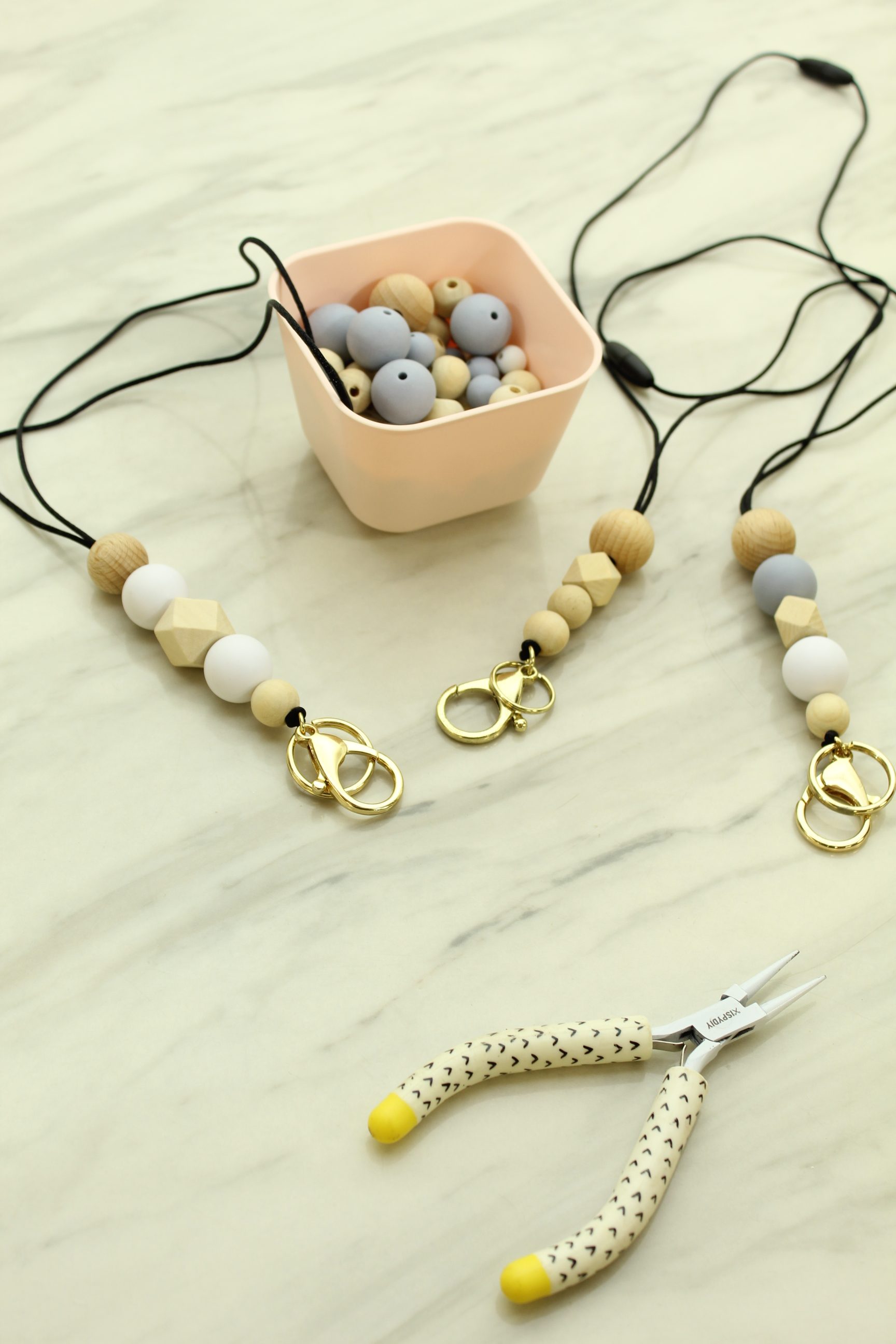 If you create one of our projects, please share a picture with us on Instagram or Twitter using the hashtag #somethingturquoisediy, we regularly reshare our favorites! Your profile will need to be public for us to see it otherwise, you can always DM us!
DIY Tutorial Credits
Photography + DIY Tutorial: Shea O'Quinn of Not So Cli-Shea // Pre-made lanyard rope with clasps // Lobster clasp keychain // Beads (The ones I got were from Michaels and I can't for the life of me find them online so I'm just linking a similar wood set on amazon but still trying to track down the original set // Pliers
Shop The Supplies:
Find the supplies you'll need for this project from our affiliate links below:
No related posts found.