This fabulous bride first came to me last year. She used my wedding e-design services to design a modern, garden fairytale wedding. Of course covid changed our plans, but the end result was the just as stunning and totally checked off all the vibes we imagined! I helped create this custom seating display to complement her garden wedding vision. The idea was to get the feeling that the cards were growing out of the flower box. We created the seating lists by table, but this would be amazing as a big, table full of boxes with each individual escort cards growing from it. If you are planning a garden inspired wedding, you can make this display too! scroll to see how!
---
---
SUPPLIES:
plywood cut to size
1/2″ x 4″ boards cut to size
brad nailer
dry floral foam
escort card holders
moss
printed escort cards
flowers
---
BUILD THE BASE BOX
I began with my plywood and 1/2 x 4 boards cut to size. My boards were also prestained, so you may want to stain if you don't like the raw wood look. Once you know the size of the plywood cut the broads to size. Cut the short ends to the exact size of the plywood base and cut the long size to the length of the plywood, plus one inch to cover the ends of the sides. Use your brad nailer to attach the sides to the plywood base and to each other at the corners.
---
CUT FLORAL FOAM
Use a knife and cutting board to cut your foam blocks down so they are about an inch below the top of the box.
---
FILL BASE WITH FLORAL FOAM
Fill the entire box with foam. If your gaps are too big, the card holds will flop around.
---
TOP WITH MOSS
Add moss on top of cut floral foam.
---
INSERT CARD HOLDERS
Insert card holders, spacing will depend on how many cards.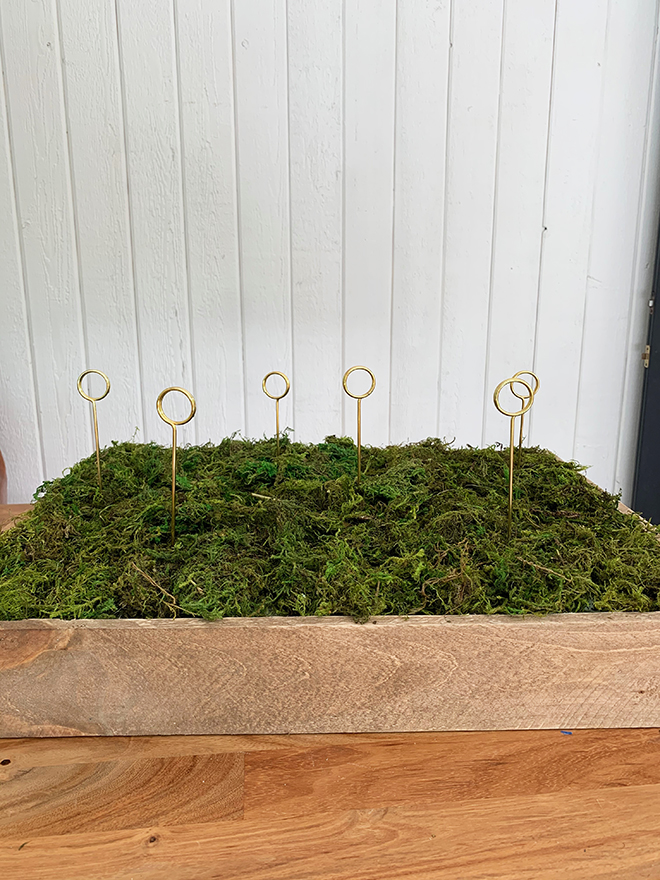 ---
ADD CARDS
Add your cards.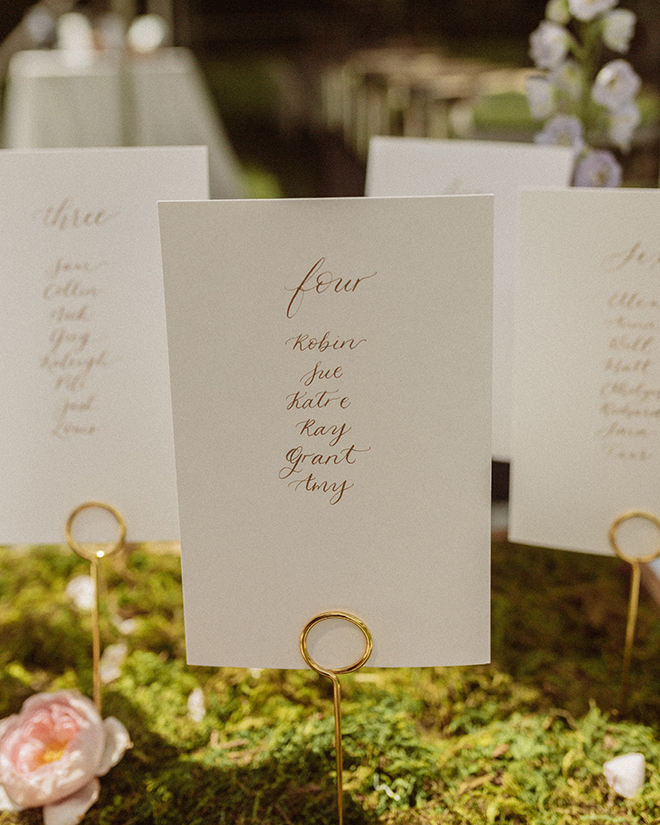 ---
STYLE WITH FLOWERS
Add fresh flowers into floral foam to complete the garden look.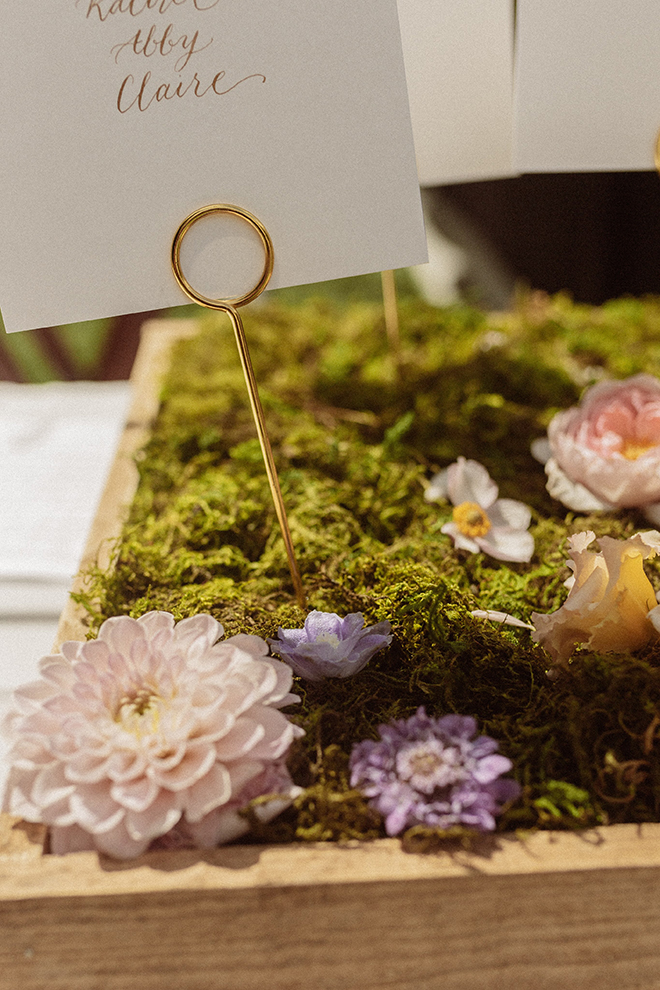 ---
DIY TUTORIAL CREDITS
DIY tutorial and tutorial photography: Lauren Koster of Lauren Koster Creative // finished photography:Isabella Griffith // calligraphy: Annabell & Reese // florals: Cass & Jean
SHOP THE SUPPLIES
No related posts found.