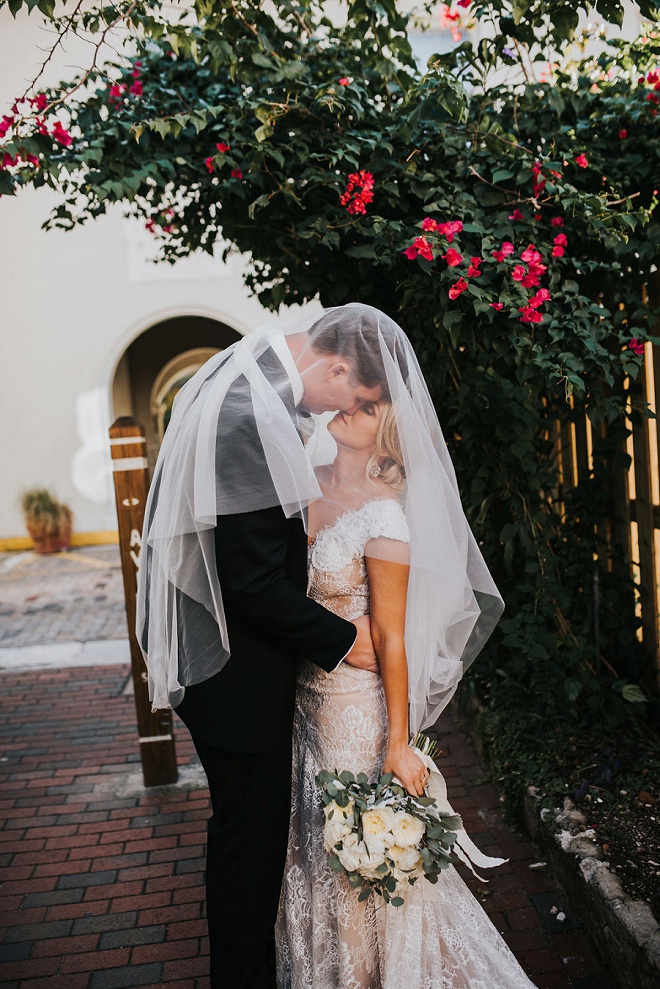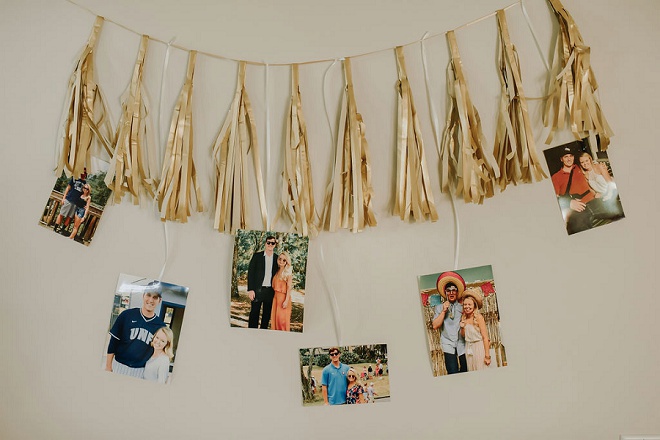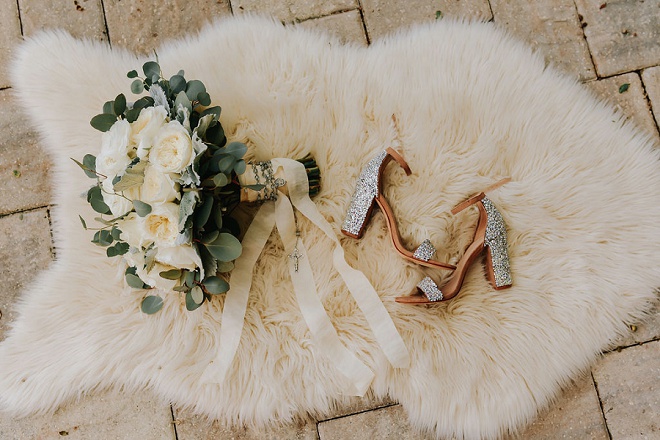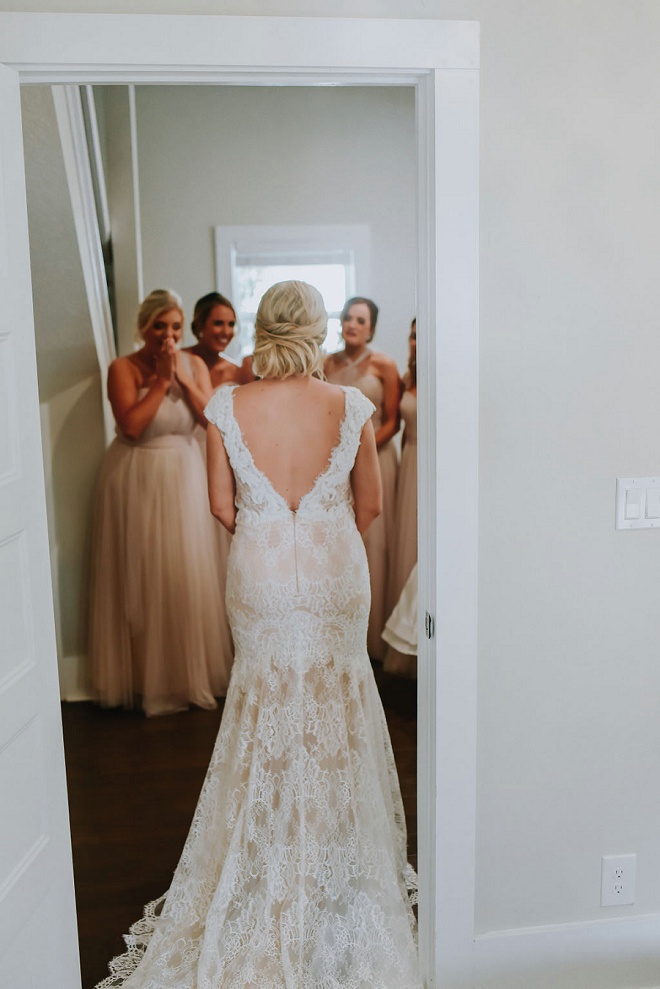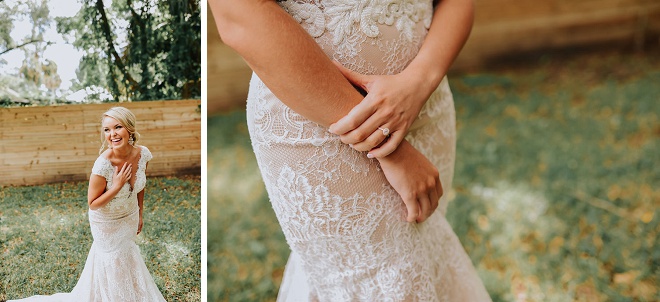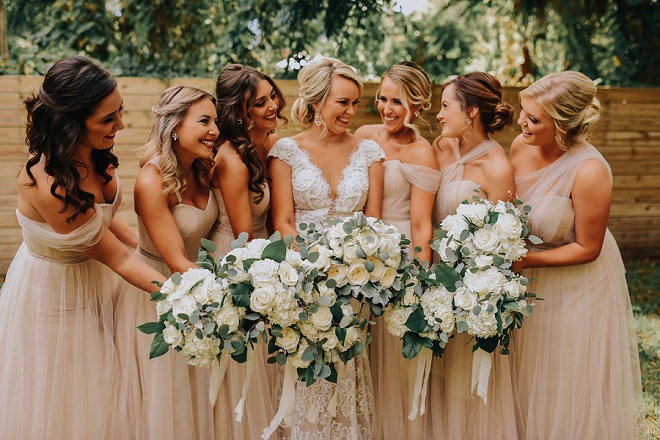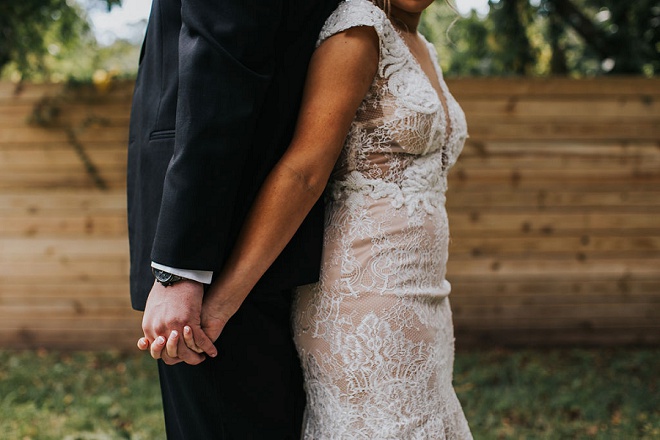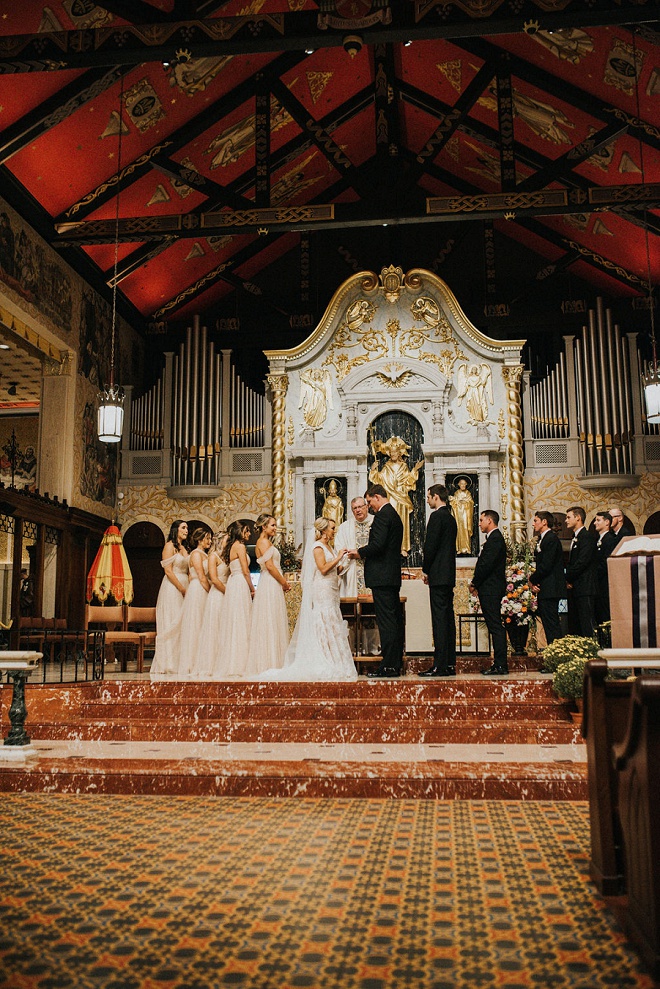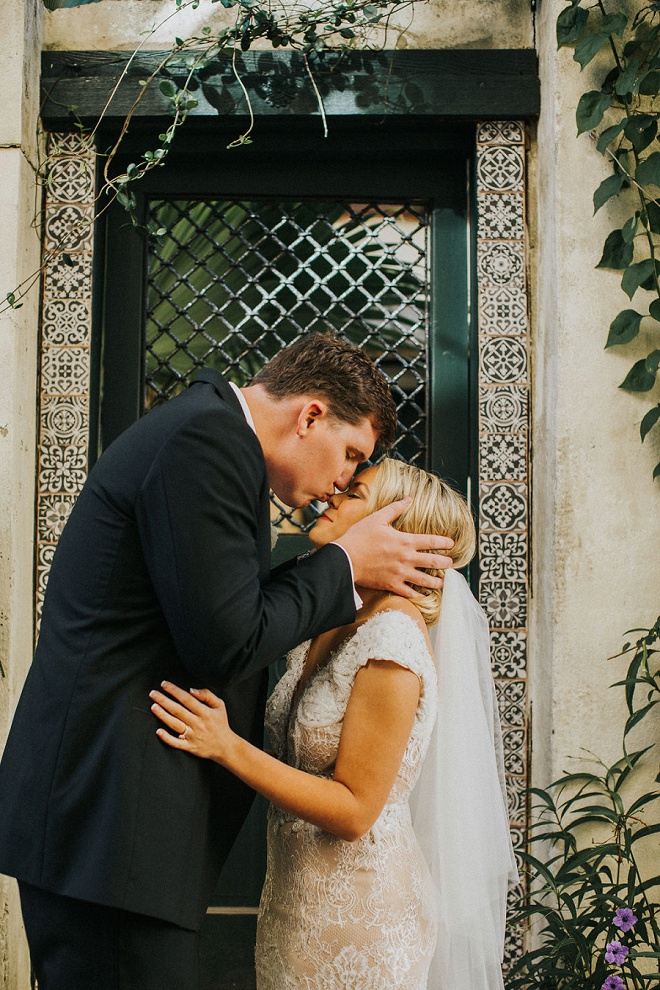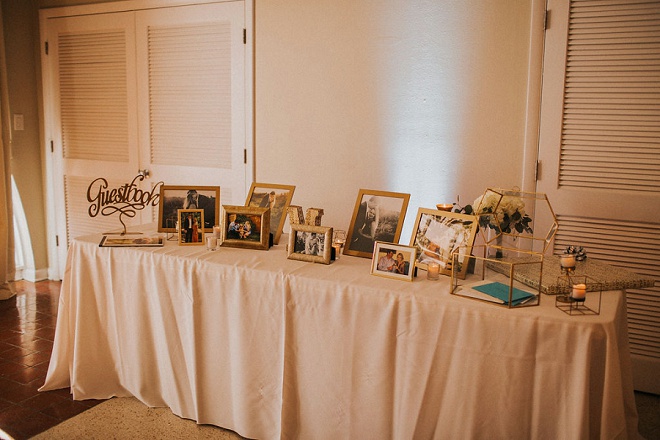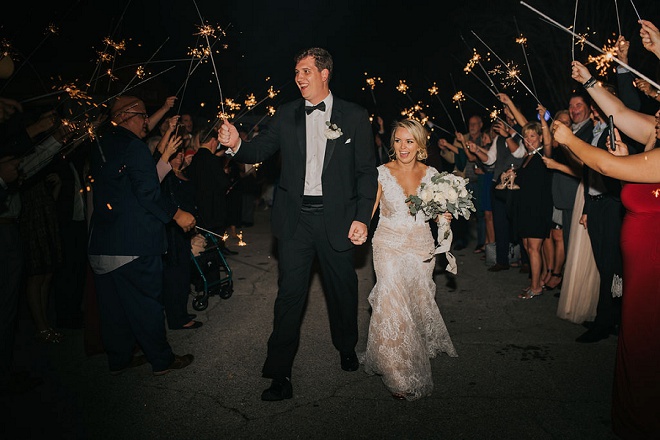 What is your favorite wedding day memory?
It's hard to choose just one! Aside from getting to spend our day with everyone we love in one room, I think my favorite moment of the day was when the doors opened in the church and I finally got to see my groom at the end of the aisle. It was like no one else in the room mattered except for him.
What did you DIY for your wedding?
I spent the year before our wedding doing DIY project after DIY project. I created all of our stationary including the save the dates, invitations and programs for the ceremony. Our venue was a pretty blank canvas so I created a lot of the decor myself. I made all of my signs including the welcome sign, table numbers, seating chart, bar and menu signs. My wedding shoes were actually plain before and I added the rhinestones! My bridesmaid gifts included hangers for their dress and champagne glasses which I personalized myself with their names. However, I think my favorite DIY project was the donut wall. I had a whole pinterest page dedicated to donut walls but I knew I wanted to design it myself. Thanks to my uncle, he brought my design to life and built it for me and I painted on the gold accents!
What was your something old, borrowed, and blue?
My something old and borrowed was a lace handkerchief of my grandmothers which had a "M" embroidered on it for her maiden name and my new last name. My something blue was a rosary that my godmother hand picked out the beads for and had made for me to carry on my bouquet.
Any advice for brides currently in the planning process?
Do your best to eliminate stress and enjoy the day! It will go by so quickly. If you can afford it, I HIGHLY recommend hiring a wedding coordinator. Plenty of things went wrong at my wedding including a homeless person trying to crash our wedding but thanks to my coordinator and her assistants, we never knew about the things that went wrong until after the wedding! -Sam, the Bride
Event Credits
Photography: Meredith Black Photography // Wedding Coordinator: Coastal Celebrations // Ceremony Venue: Cathedral Basilica of Saint Augustine // Reception Venue: Riverview Club // Florist: Parker's Events // Rentals: St. John's Illuminations // Catering: Moore Fine Foods // DJ: Jax Elite DJ's // Engagement Ring: Diamonds Direct // Bride's Attire: Debra's Bridal Shop at the Avenues // Bridesmaid's Attire: Revelry // Hair + Make-up: Paulina Perez Makeup Artistry // Groom + Groomsmen's Attire: Michael's Formalwear
No related posts found.