How is it Thanksgiving week already!? The snow has arrived here in Michigan already. But the lights are going up and that magical time of year is upon us. While I'm a warm weather person (why do I choose to live in Michigan?), and boy do I love a beach wedding, but I find that the photos of winter weddings are just unbeatable. The moon glistening off the snow, the twinkle lights dancing in the night, it's all so perfect. Your photographer won't even care that he or she will have to trudge through the snowy forest, because the photos will be epic! The possibilities of capturing the beauty are endless, but not to worry, we have you covered for all the best winter wedding photos to add to your shot list.
What's a shot list you ask? If you're asking, don't worry, you didn't miss something in "wedding 101," you're not a terrible bride, I'm an organized planner and stylist. And a bonafide expert in shot lists. A shot list is a list of photos you want your photographer to capture. You're probably already doing this subconsciously if you're on Pinterest. But in the case that you're not, you should begin gathering a shot list. It can include anything from bride with Grandma, to bridesmaids in yoga poses, to epic shot on the mountain top or sparkler exit photo. Be sure to share your list with your photographer before your wedding day in case there is something special that they need to prepare.
Now that you are up on your photographer/stylist jargon, here are 15 photo ideas you should not over look at your winter wedding.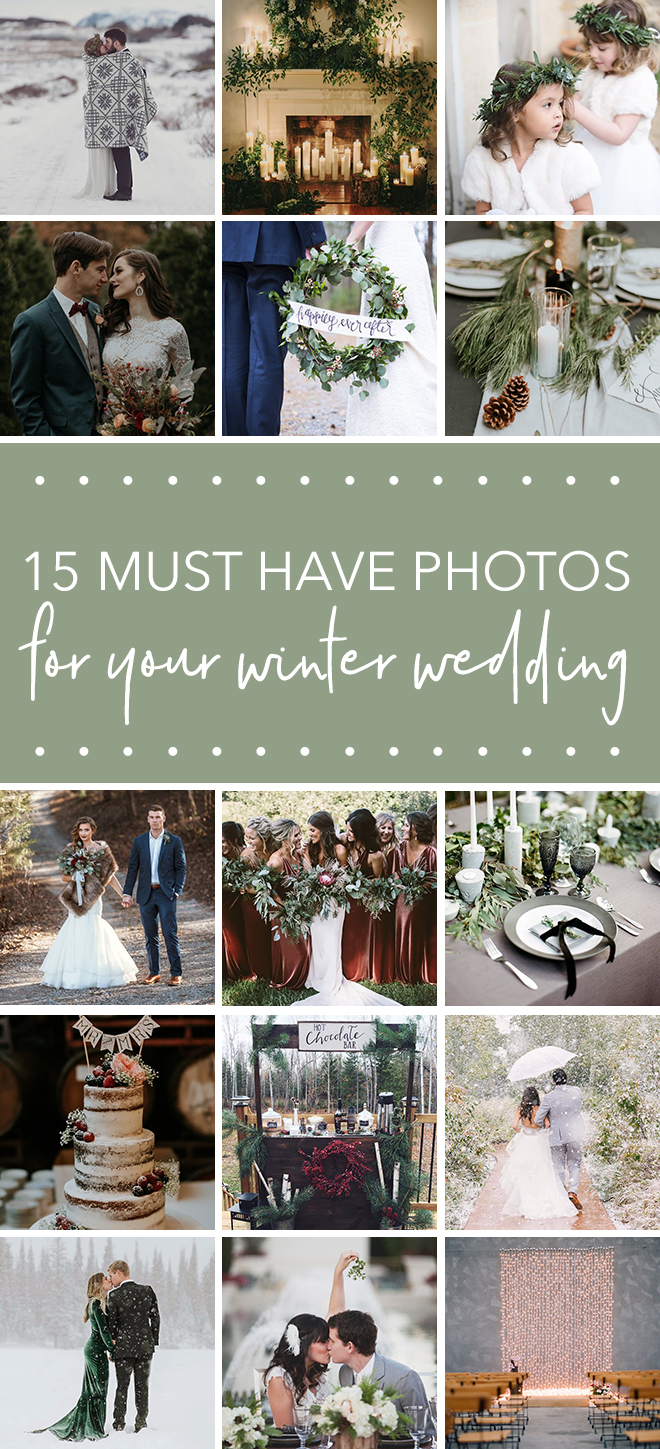 ---
THE COZY BLANKET WRAP
via: Saja Wedding
---
THE DECKED OUT FIREPLACE
photo: Cedarwood Wedding // via: Domino
---
FESTIVE FLOWER GIRLS
photo: Weddings By Nicola and Glen // florals: Flowers By Passion // via: Style Me Pretty
---
WINTER-READY LIPS
photo:B Matthews Photo // event planning: Jessika McCuinweddings // dress: Calla Blanche via Inverness Bridal // florals: Tanarah Luxe Floral // via: Junebug Weddings
---
THE WREATH SHOT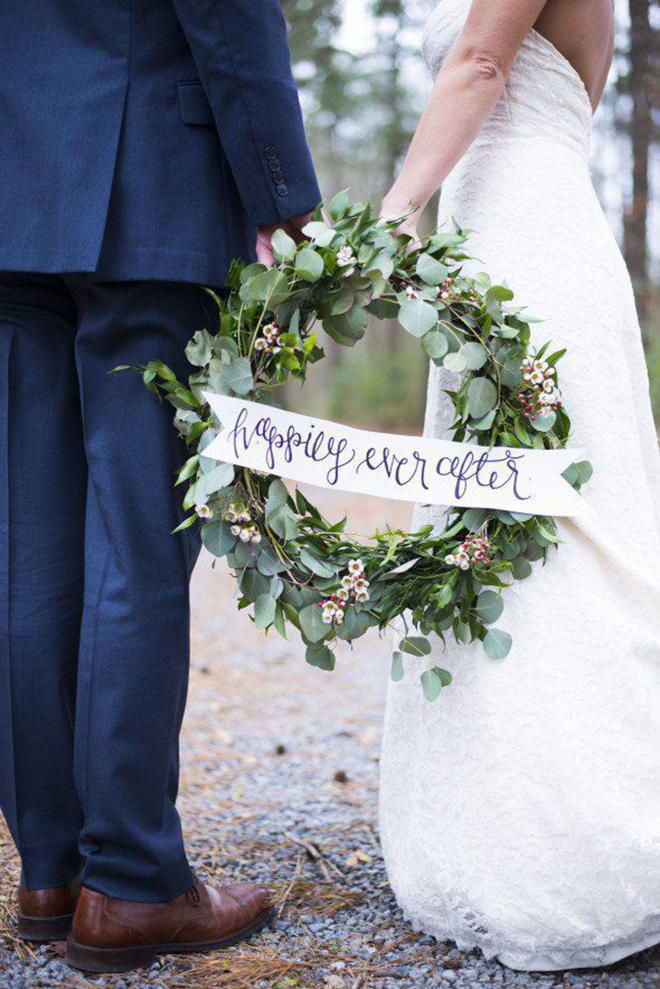 photo: Two If By Sea Photo // event design: MOD Events // calligraphy banner: The Petal Report // dress: Mikaella By Poloma Blanca // venue: Oakley Farms // via: Rustic Chic
---
A FESTIVE TABLESCAPE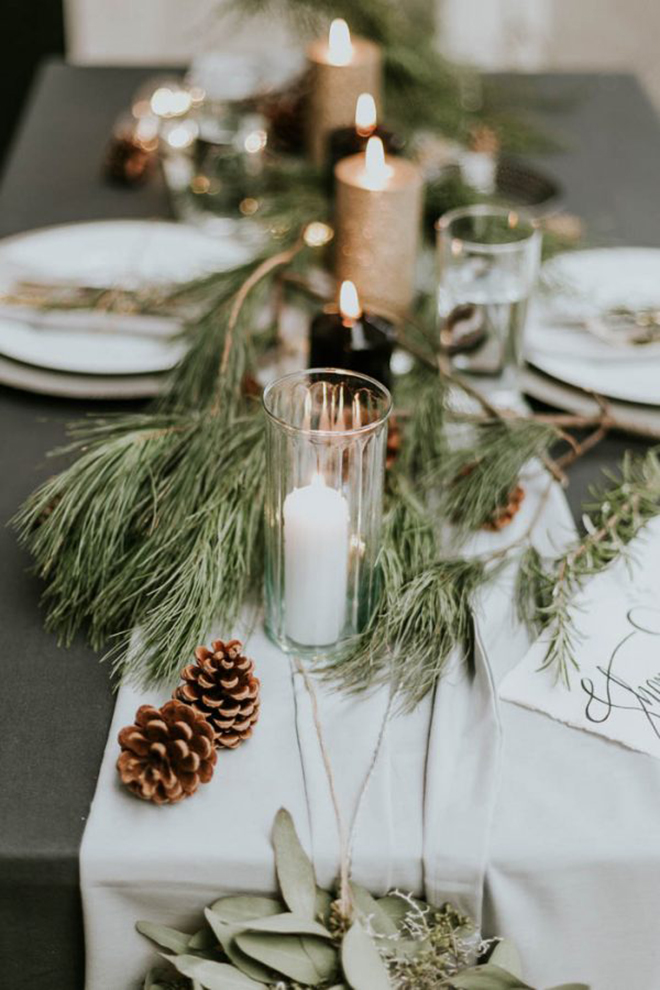 photo: Kathrine Krok // florals: Goldenregen Floral Design // venue: Homburger Papiermuehle // via: Junebug Weddings*
---
THE PORTRAIT IN THE WOODS
photo: Leah Bullard // florals: Samuel Franklin // beauty: Bangs & Blush // dress shop: Lilian Ruth Bride // fur wrap: Royal Scout and Co. // venue: Castleton Farms // via: Rustic Chic Weddings
---
COZY BRIDESMAID SHOT
photo: Alyssa McElheney
---
A VELVET TOUCH
photo: Clayton Austin // styling and design: Taylor Lord // florals: Without Wax Katy // via: Style Me Pretty
---
WINTERY CAKE
photo: Krizel Photography // cake: Frosted Cakery
---
THE TWINKLE LIGHT MOMENT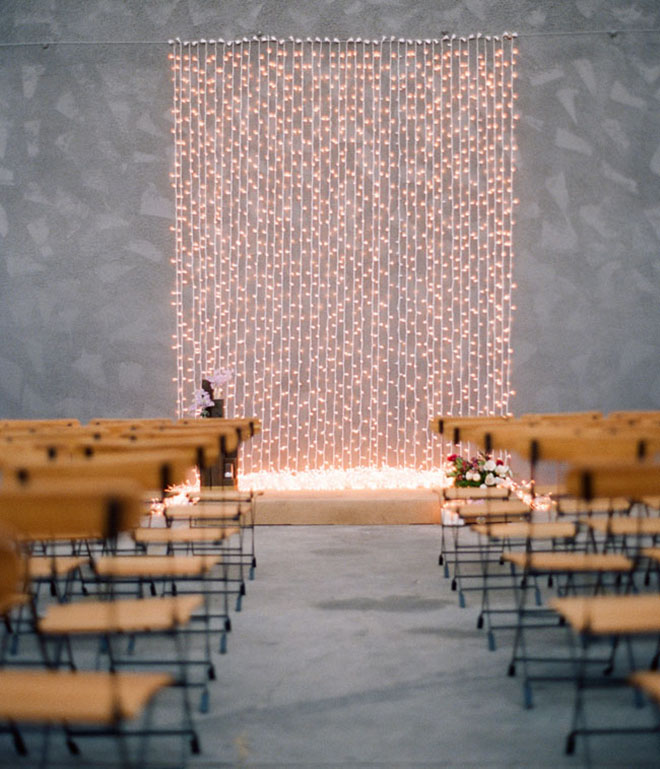 photo: Braedon Photography // design: Gather Events // via: Green Wedding Shoes
---
A STYLED HOT COCOA BAR
via: Project Nursery
---
THE SNOWY SNAP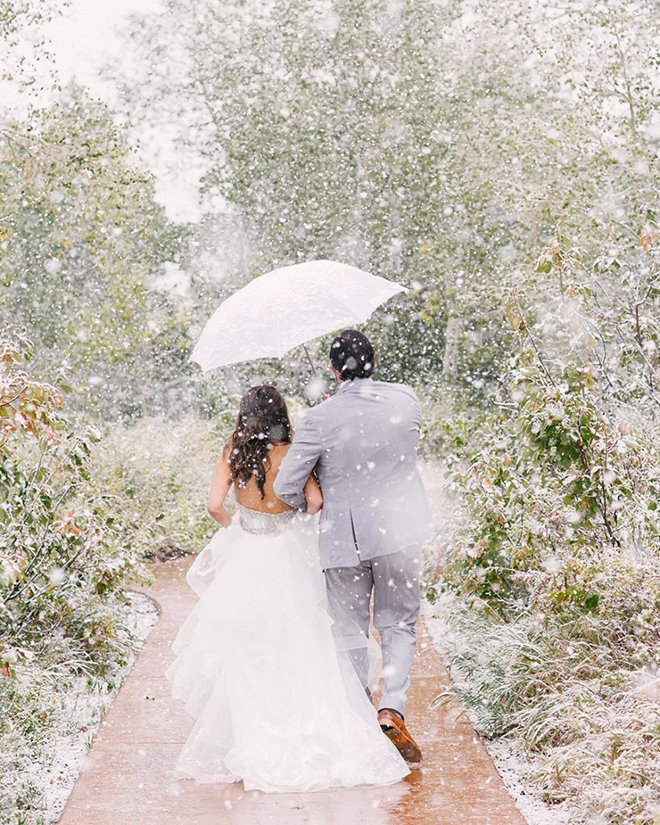 photo: Erin Kate Photo // via: Instagram
---
THE SHOWSTOPPER DRESS
photo: Chad She Hee // via: Instagram
---
THE MISTLETOE SCENE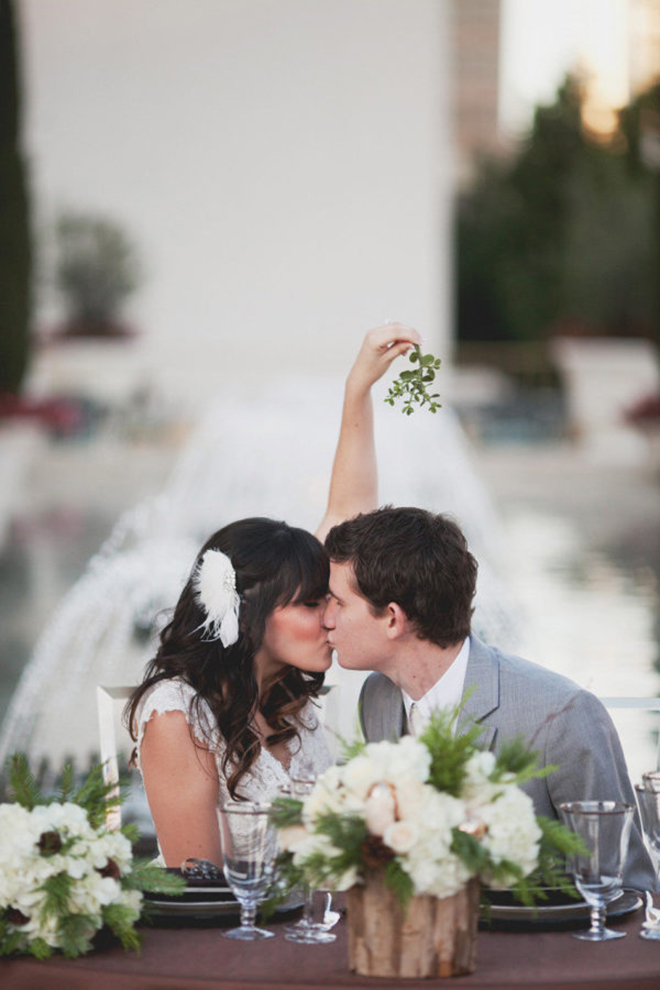 photo: B. Miller Photogrpahy // design + cordination: Eventity Inc // floral design: Sweet Pea Flower Company // via: Style Me Pretty
---

Lauren Koster is the owner of Lauren Koster Creative, a West Michigan based wedding design company that specializes in the unique and whimsical look. Her eclectic style and modern hipster vibe always has us entranced. We always love when she graces our blog with her monthly "Steal This Style" article. Want to know more? You can personally follow or find her from these links below:
website // blog // instagram // facebook // twitter // pinterest
---