20 Fabulous Etsy Finds For Your Honeymoon
Headed on your honeymoon? You're NOT going to want to miss our top 20 fabulous Etsy finds for your honeymoon!
Wife T-Shirt via Mash Designs Online $22.00
White Lingerie Set via Blossom Body $59.00
Lovers Massage Oil via Rooted Earth $15.99
Mr and Mrs Can Koozies via Vow and Vibe $7.20
Wifey Hubby Tumblers via Vinyl in Virginia $50.00
Honeymoon Vibes T-Shirt via Crafty Gem Store 17.90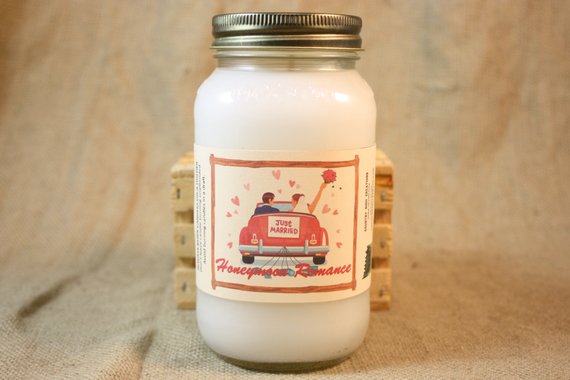 Honeymoon Candles via Country Rich Traditions $4.00
Sexy Dice via Tin of Ideas $9.95
Hubby and Wifey Pillowcases via Z Create Design $18.99
Honeymoon Vibes Totebag via MC Designs and More $15.99
Mr and Mrs Slippers via The Lakeside Shed $6.59
Mr and Mrs Luggage Tags via Bullhorn Leather $65.60
Mr and Mrs Campfire Coffee Cups via Beholden Prints $18.00
Wifey Tank via Brides and Designs $14.40
Sand Keepsake Jars via The Lettering Studio $14.40
Honeymooning Bathingsuit via Bride Bikini $59.99
Mrs Bikini via Three Two 1 $24.99
Personalized Undies via Totally Brides $13.99
Property of Underwear via My Tee Mates 11.99
No related posts found.