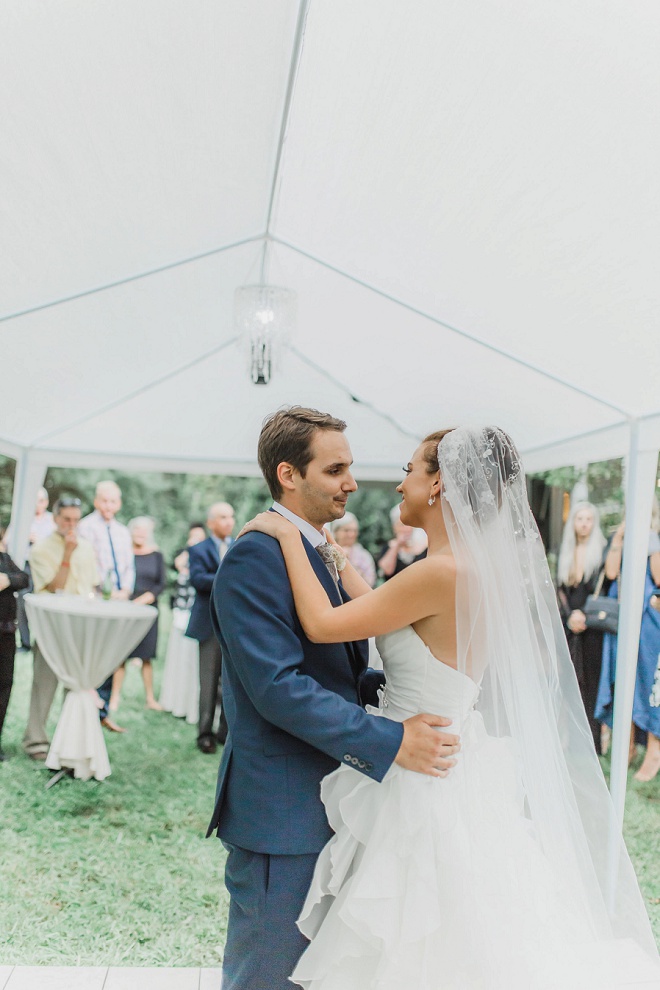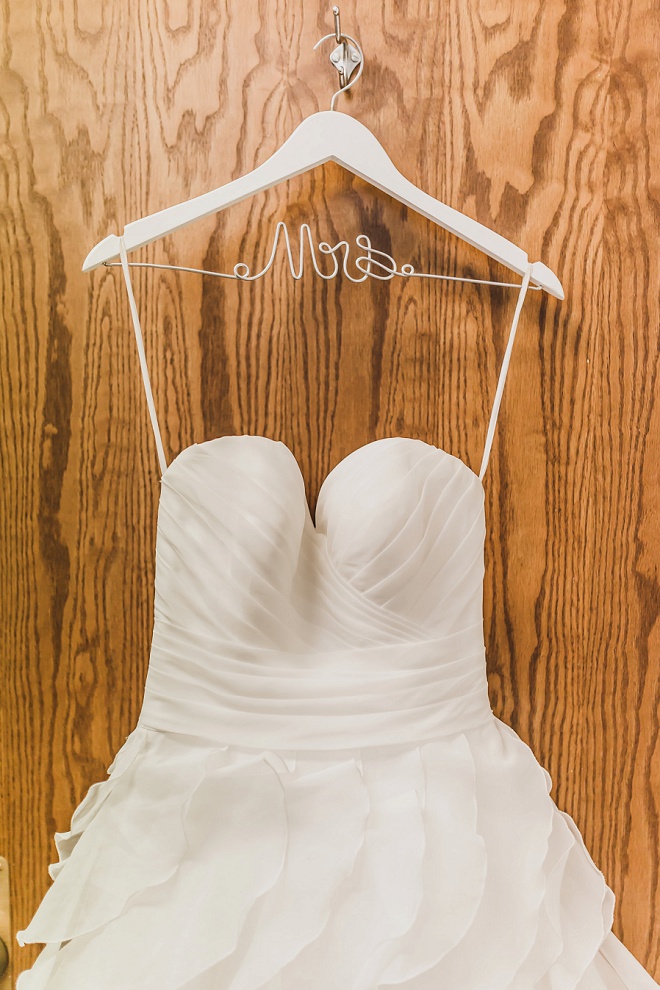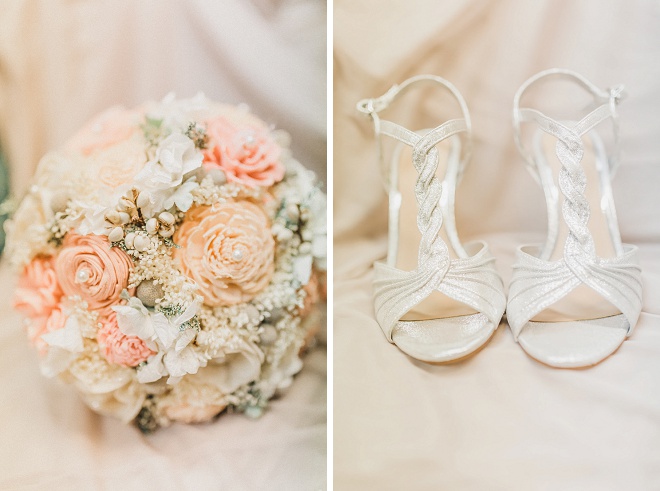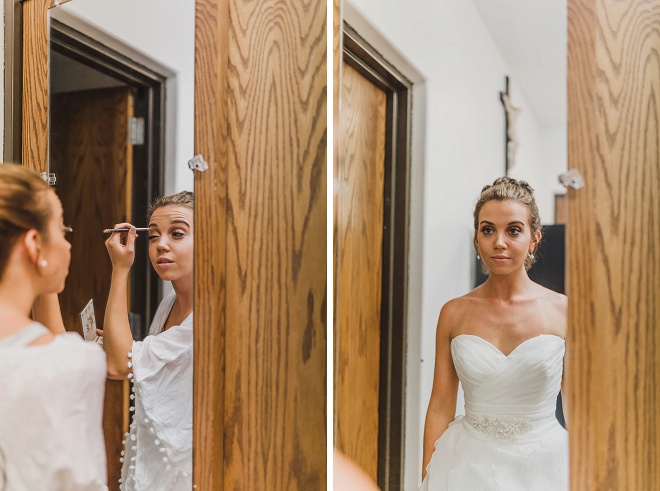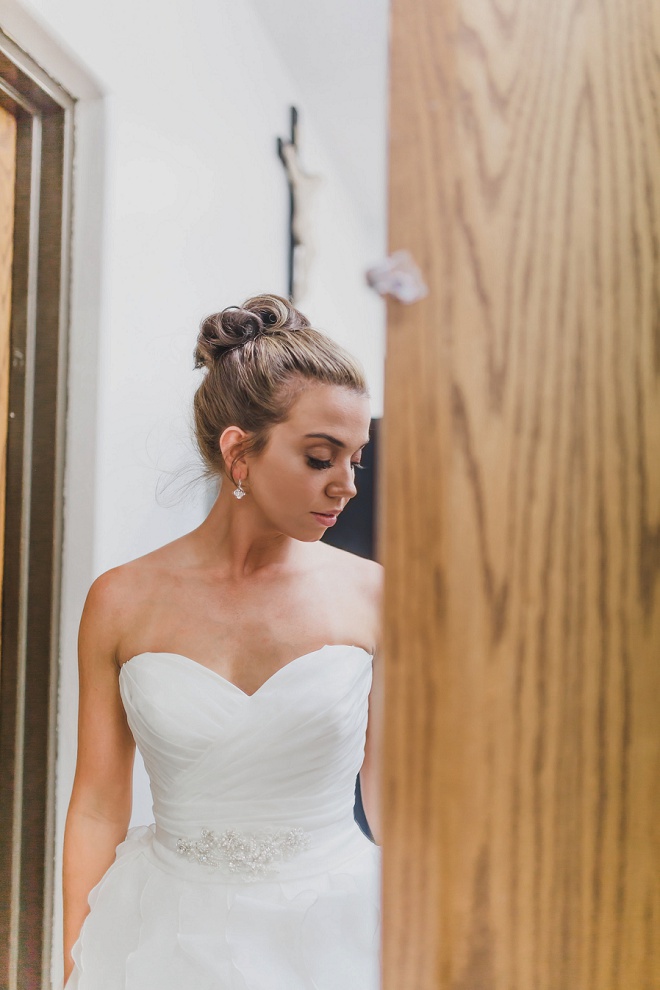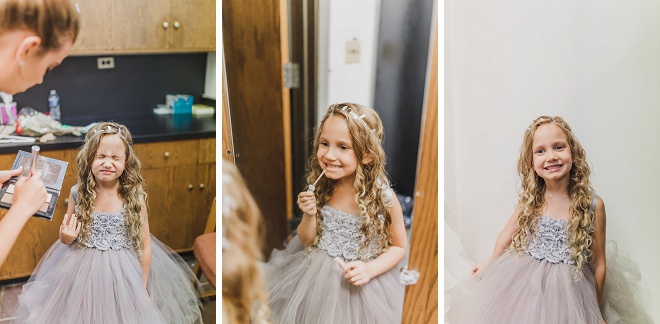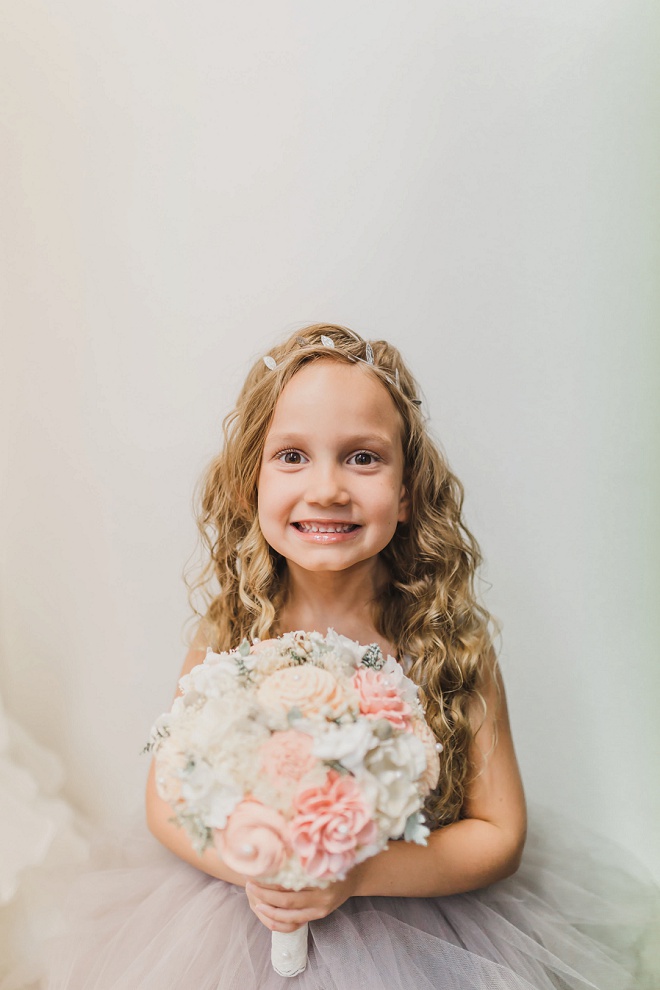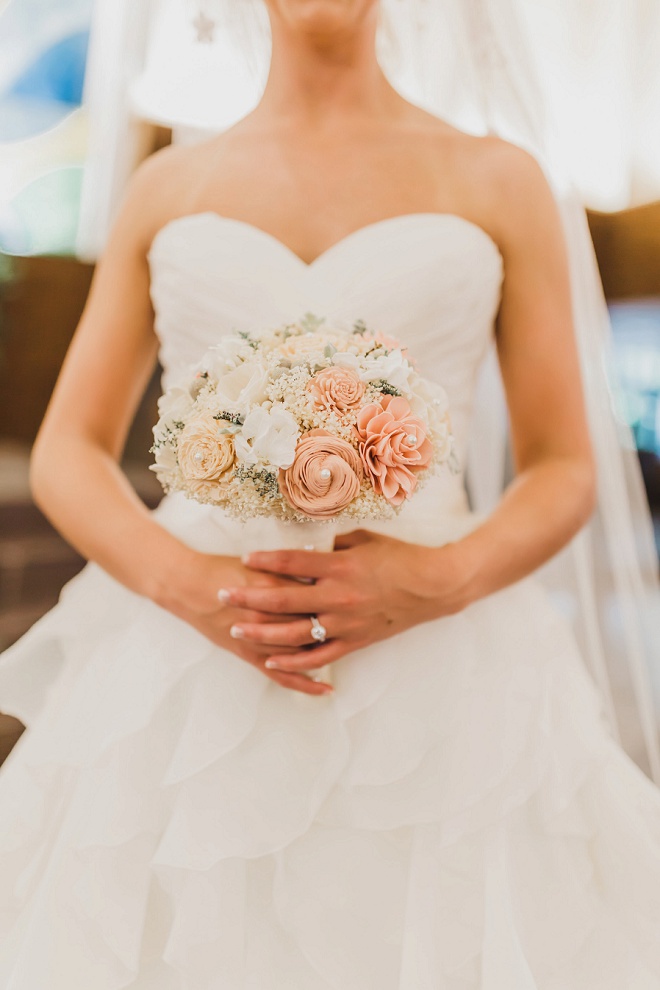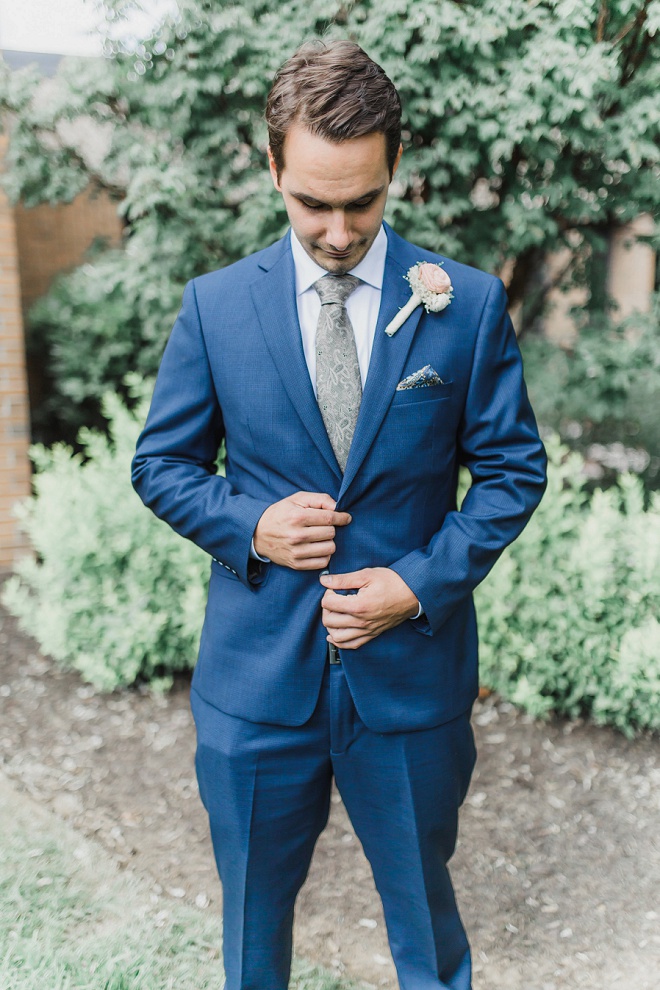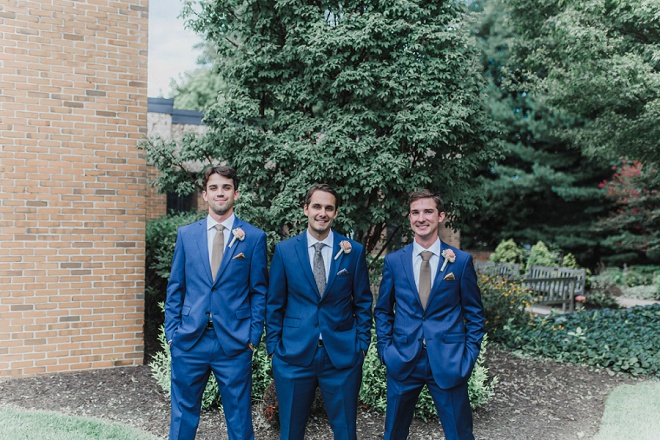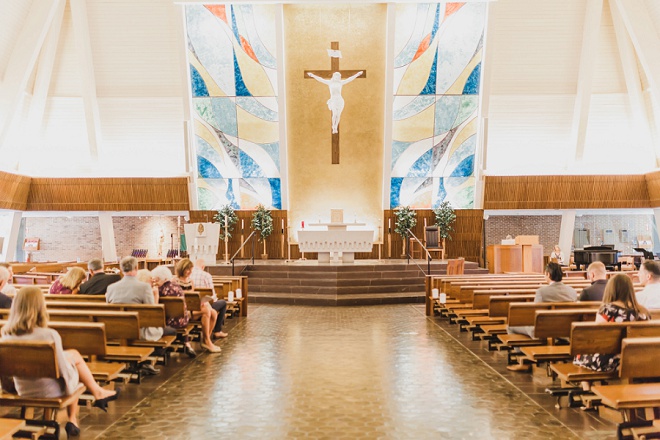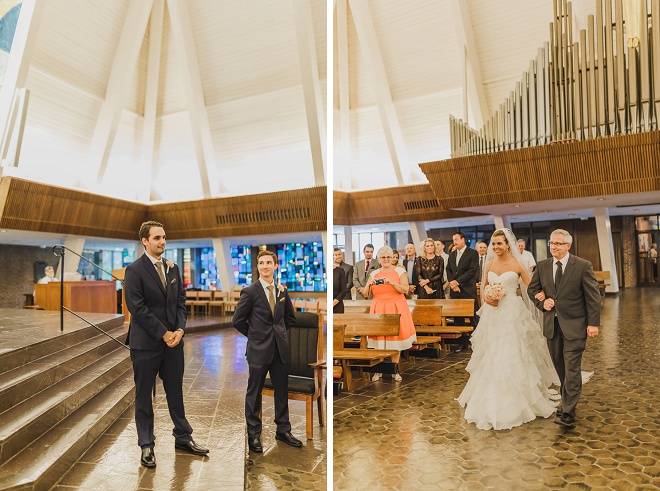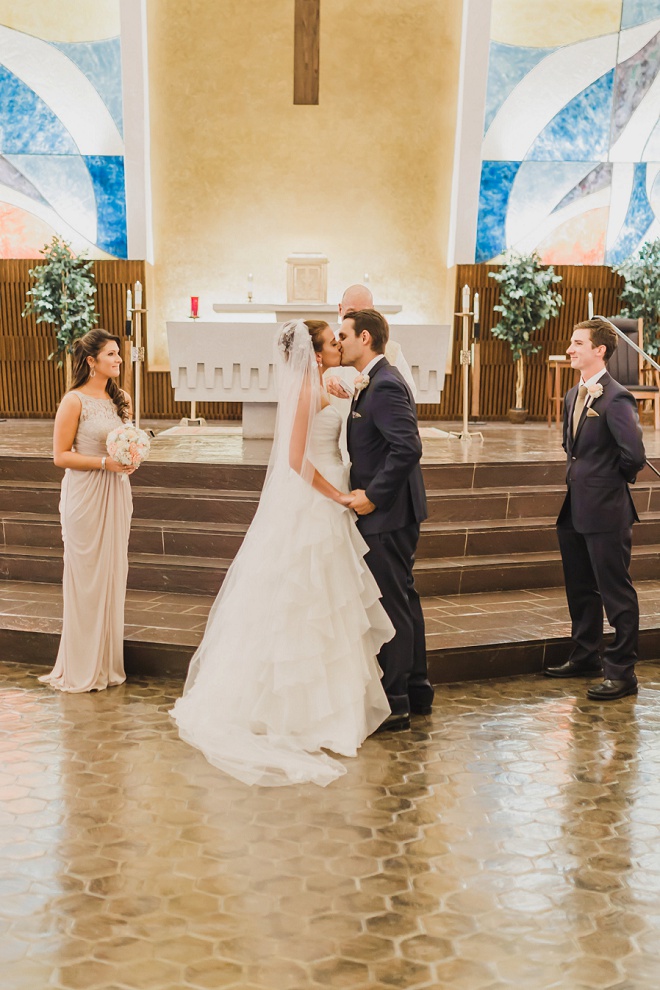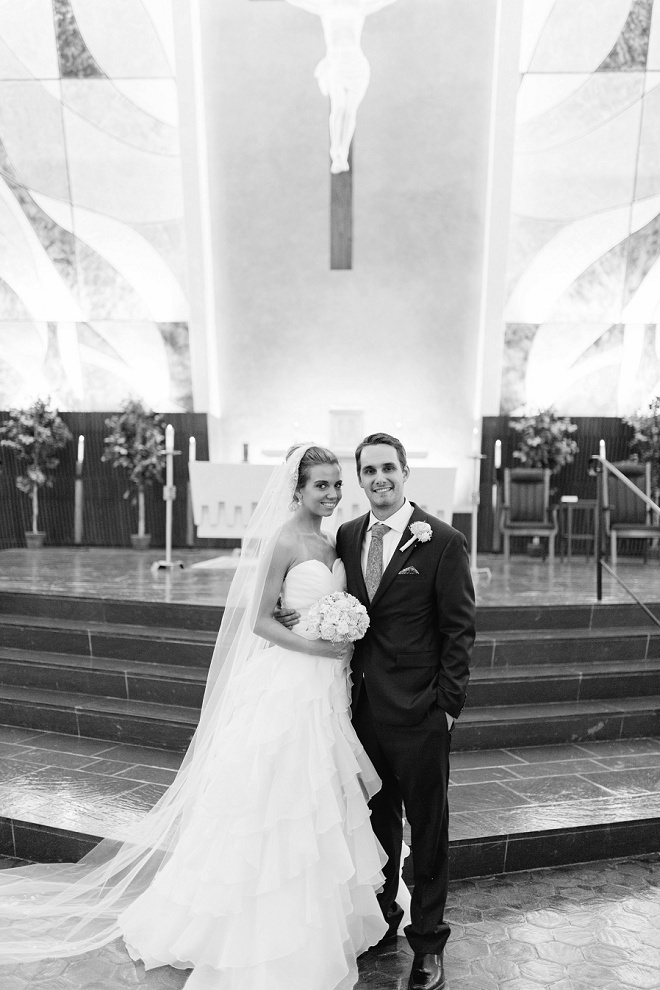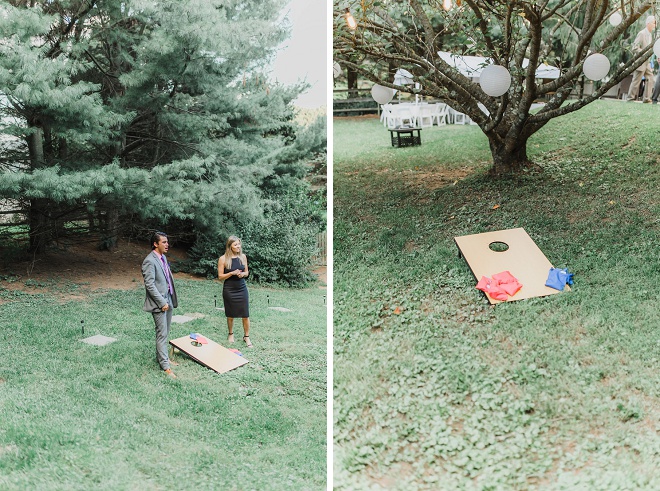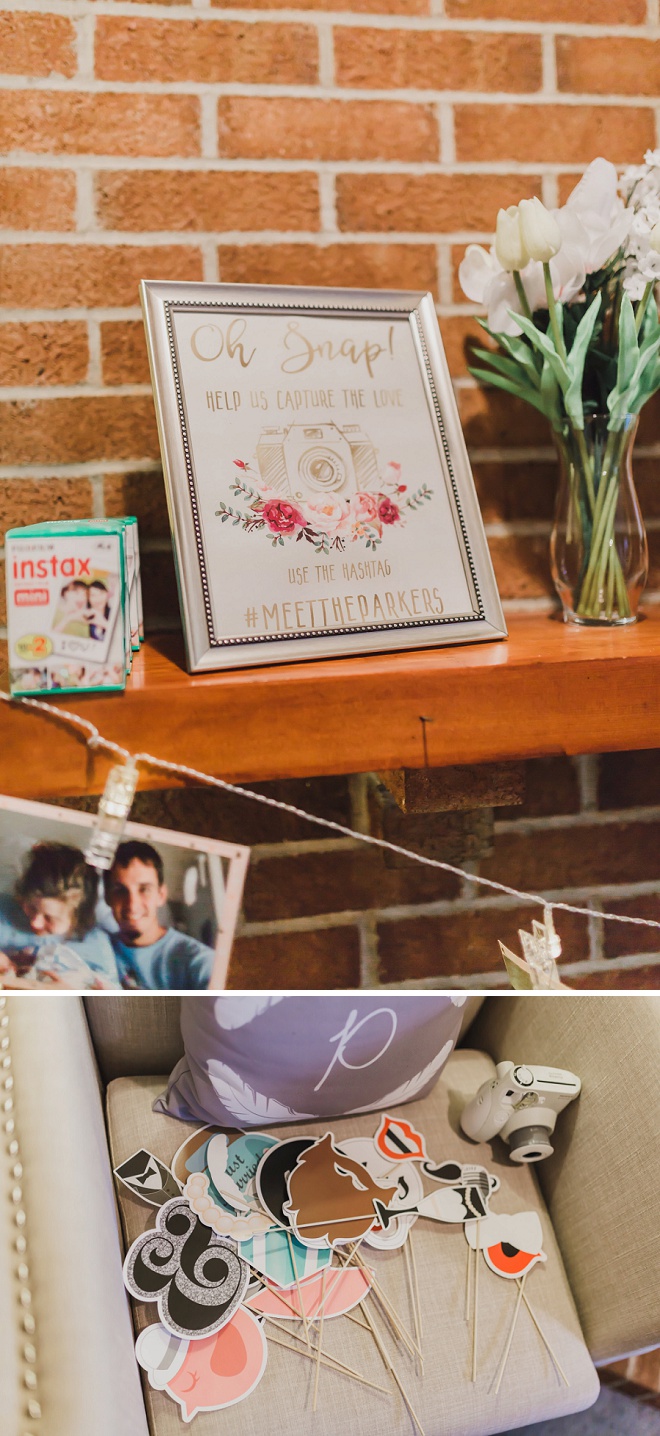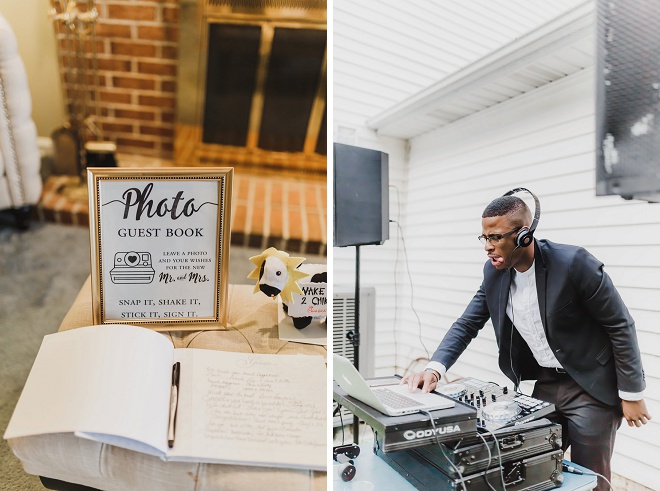 What is your favorite wedding day memory?
My favorite wedding day memory was dancing with all of my family and friends, even people I haven't seen in years. We all came together and had such a great time. There were no strangers at my wedding!
What did you DIY for your wedding?
We had the reception at our home, so there were a lot of DIY's incorporated! We had a marble platter with a wreath underneath to accentuate the hors d'oeuvres table; used a mobile bar table as the bar and hung lights from it, as well as custom printed a bar + menu sign and framed it. My wedding planner put linens on all of the cocktail tables and wrapped them in pink tulle in a bow shape to make them that much more elegant! My husband put up the event tents as well as the chandeliers in them, which were battery operated and also wired electric mosquito/bug zappers that also went into the tent corners to prevent any bug bites and they ended up looking great, surprisingly enough! We also put up a gazebo and hung a chandelier in that as well, in front of our pool for anyone who want to relax by the pool. The kids who attended the wedding ended up loving it!
Any advice for brides currently in the planning process?
The best advice I received: Enjoy the process. It seems stressful right now, but please do not let it stress you out. You're about to marry your best friend – your soulmate! This is such a beautiful time. Think of it this way: You're about to have the best day of your life at this point, why get so stressed and pessimistic in the days leading up to such a happy event, especially when it's only for one day? Enjoy your wedding planning because you'll be able to savor your wedding day that much more. I promise. -Nina, the Bride
Event Credits
Photography: K Grace Photography // Planning + Design: Jordan von Lange Events // Videographer: Presidential Moments // Appetizers: Aldi // Catering: Chick-fil-a // Cake: Mandi Bakes // Rentals: Party Palace Rentals // DJ: DJ Trev // Bouquets: Carolina Rosa Designs // Hair + Make-up: The Boulevard Salon and Spa
No related posts found.