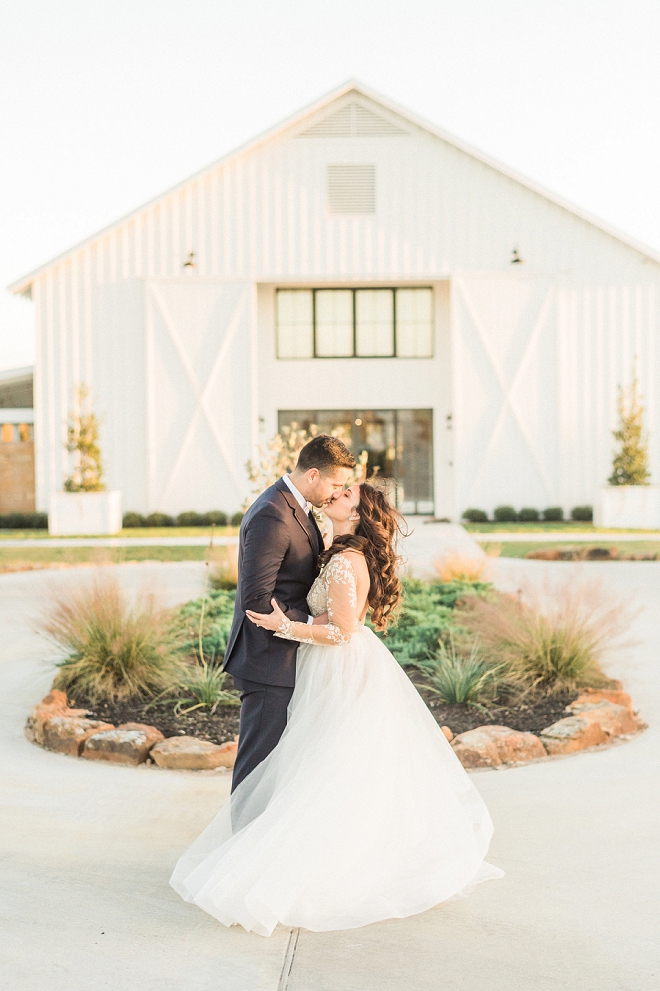 What is your favorite wedding day memory?
The anticipation of walking down the aisle and seeing Miguel at the end of the altar knowing that my life was finally about to begin. I replay Miguel's vows over in my head all of the time. They were so beautiful. Seeing my friends and family enjoying themselves and celebrating our love together effected me the most.
What did you DIY for your wedding?
Miguel and I built a donut wall for our wedding! It turned out so great and was super easy to make. We purchased sanded plywood for a smoother finish and wooden dowels for the donuts to hang on. Miguel drilled all holes into the wood and used wood glue for the dowels. Our guests loved it!! We also created our seating chart! We painted a peg board, printed out our seating cards and hung each card with 3 assorted painted pegs the colors of rose gold, gold, and silver! I loved the idea of mixing metals. The last DIY I did was lettering our table numbers on marble hexagon backsplash! It added a pop to the tablescape!
Did you have a something old, new borrowed, blue?
I did not have a something old. My something new was my adorable rose gold Kate Spade Keds! My something borrowed was my friend's veil, which matched my dress. Lastly, my something blue were these precious stud earrings from Francesca's.
Any advice for brides currently in the planning process?
It is so easy to get caught up in the details; who sits with who, if your tablescape looks perfect, etc. I was guilty of these things too, but none of those things really matter. The night goes by so quickly, all of those tiny details slip away and what you will be left with for the rest of your life is the memory of marrying your husband, of dancing with your family and crying with your loved ones. Those are the details that matter. -Brittany, the Bride
Event Credits
Photographer: Fulleylove Photography // Venue: The Farmhouse // Florist: College Park Flowers // Catering: Hendrick Gourmet Group // Cake: Wedding Cakes by Tammy Allen // Invitations: Minted // Officiant: Lifelong Grace Ministries // DJ: DJ Connection Entertainment // Videographer: Reverent Media // Calligrapher: Half Moon Letering // Rentals: Party Props Inc. // Engagement Ring: Kristin Coffin Jewelry // Bride's Attire: Hayley Paige // Bride's Jewelry: Francesca's // Bride's Shoes: Kate Spade // Bridesmaid's Attire: Vera Wang // Make-up: Allison Hughes Specialties // Groom's Attire: Men's Warehouse // Groom's Ring: Aydin's Jewelry
No related posts found.