Happy Small Business Saturday! Shopping small and handmade is near and dear to our hearts here at Something Turquoise and so the entire ST Team decided to share their top 5 favorite Etsy holiday gift items for the season. Not necessarily wedding related, but full of love, creative goodness and that extra special touch of being handmade. Cheers to giving gifts from the heart while celebrating entrepreneurs and small businesses!
---
Here are Jen's current favorite gift ideas from Etsy…
---
Hello Gorgeous Coffee Mug via Happily Ever Etched, $18
Birthstone Stacking Ring Set via Meadowbelle Market, $39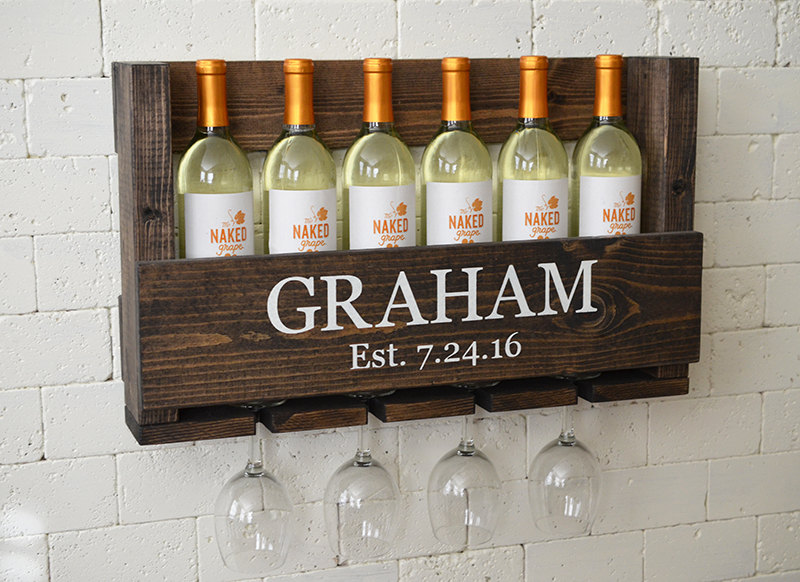 Personalized Wine Glass Rack via Uptown Artisan, $64
Super Chunky Knit Throw via Andie Shop, $70
Personalized Jewelry Box via Southern Script Designs, $35
---
---
Here are Shea's holiday gift ideas for you to love…
The Perfect Everyday Wreath via Daisy Mae Belle, $45
Personalized Welcome Doormat via Color Love Studio, $41
Home Sweet Home Throw via PCB Home, $30
Monogrammed Cutting Board via Etchey, $30
Personalized Christmas Ornament via The Lettering Studio, $18
---
---
Here are five items that Julia is currently crushing on…
Macrame Plant Hanger via Vila Vera, $16
Marble Personalized Cutting Board via Team Sennett, $24
Loose Leaf Tea Sampler via Trio Artisan Designs, $44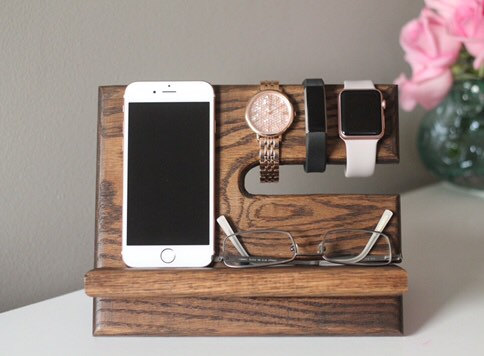 Wooden Nightstand Charging Station via Paybacks A Beach, $40
Personalized Jewelry Dish via Garden of Graces, $15
---
---
Lauren is always on Etsy and has amazing taste…
Modern Painted Pot via Hudson & Oak, $97
Tassel Earrings via Little Tusk, $34
Brass Geo Wall Hanging via Sanctum Handmade, $98
Pottery Vase via Yahalomis, $103
Cinque Terre Print via It Began In Paris, $38
---
---
Shea is not only an Etsy shopper but a shop owner too!
Custom Coasters via Wood Be Mine, $28
Wedding Portrait via Common Folk Paper, $80
Return Address Stamp via When It Rains Paper, $28
For Like Ever Print via Wall + Wonder, $10
Personalized Hexagon Ornament via NGO Creations, $22
---
---
Kendra's obsessed with Etsy just like the rest of us…
Mid Century Modern Plant Stand via Hook & Stem Co., $34
Moon Phase Wall Hanging via Dee Mac and Co., $23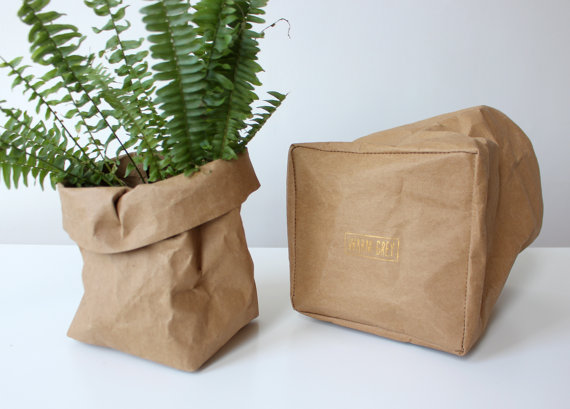 Washable Paper Bag via Warm Grey Company, $8
Home Definition Print via Nordic Design House, $5
Waxed Canvas Pouch via Ika Bags, $38
---
---
And last but not least, Katy's fabulous picks for the holiday season…
Hello It's Me Front Doormat via Hitch Long Island Boutique, $39
Tea Towel via Rose Crown Co., $8
Bring Me Coffee Socks via Rocky Socks Shop, $10
Wooden Kitchen Utensils via Trabelsi Wood Design, $41
Home is Where the Heart Is Wine Glass via Everything Etched AZ, $11
---
---
No related posts found.