"This was a super casual and colorful wedding held under a giant oak tree on a horse and guest ranch in the Texas panhandle. The bride was envisioning a simple, laid-back evening where her guests could unwind and enjoy the scenery with pops of color she sprinkled in through many of the decorative items which she handmade. The whole evening had such a southern appeal – complete with twinkle lights, sweet tea, dancing, and finishing off with an incredible Texas sunset." –Shara Jo Photography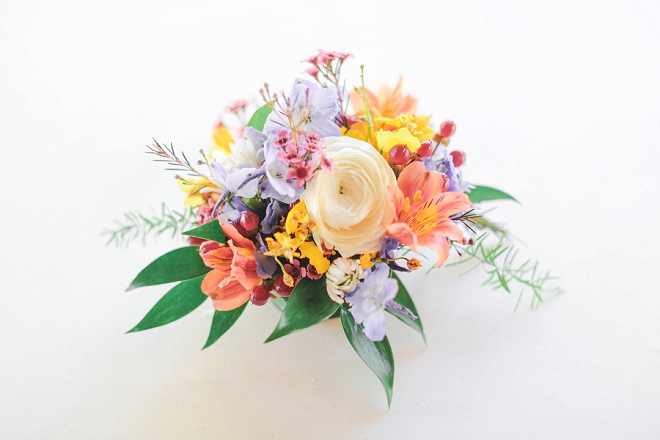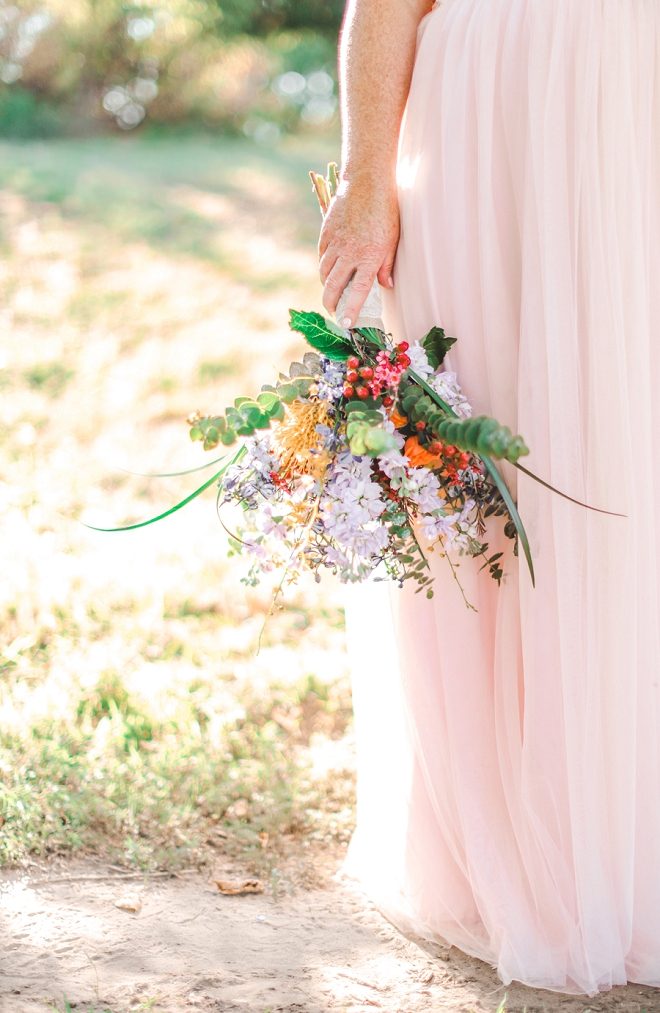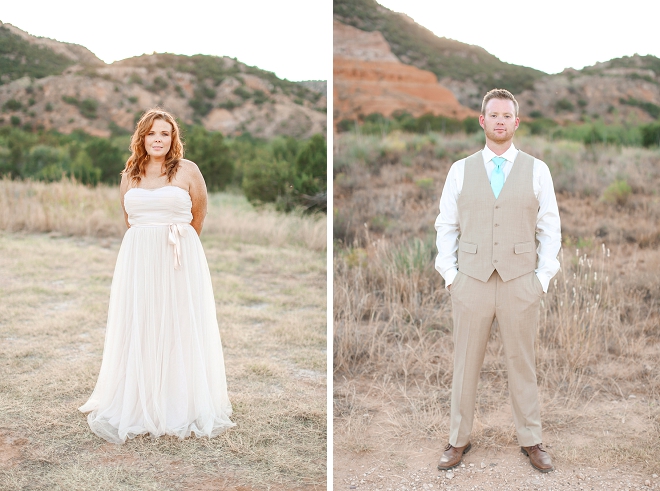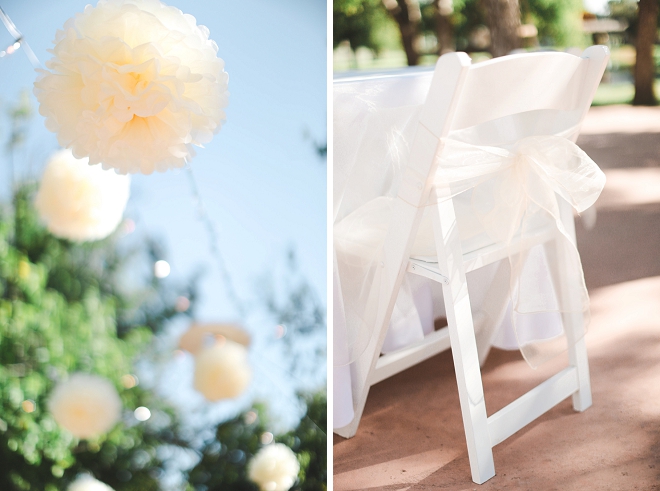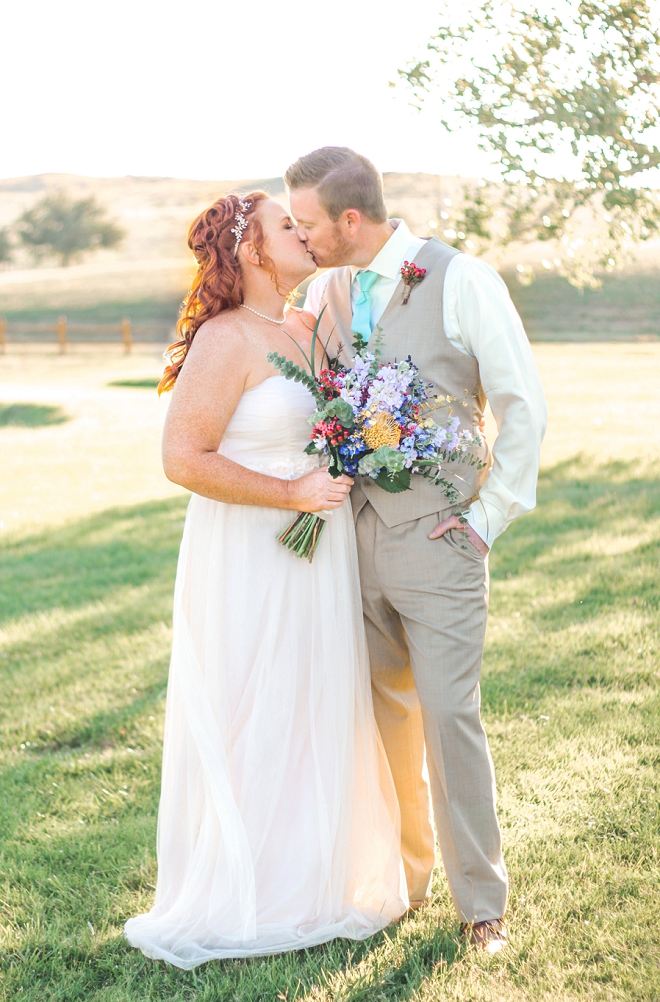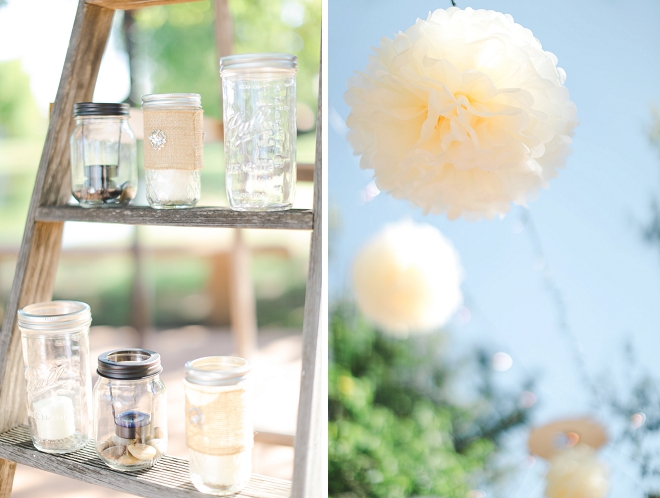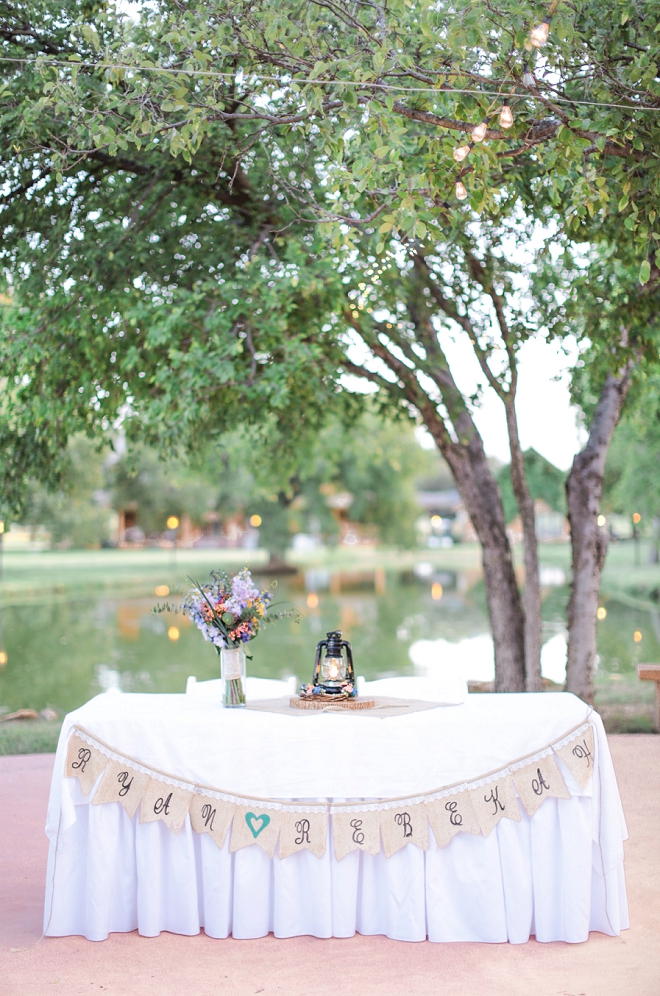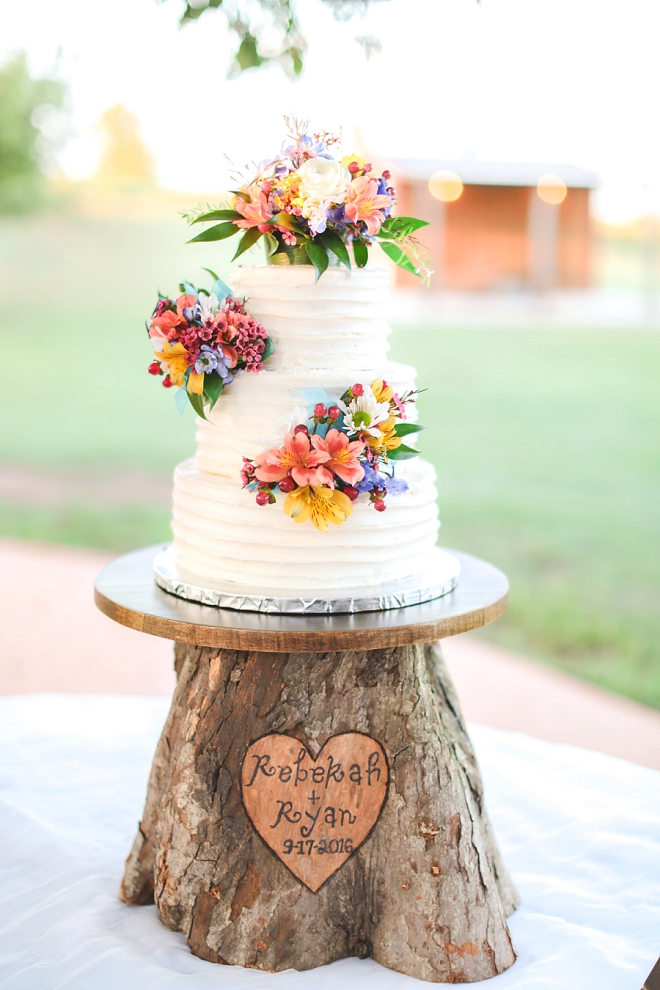 What is your favorite wedding day memory?
There are so many amazing memories from that day. Of course walking down the aisle towards my best friend was at the top of my list. But my very favorite memory was dancing with my husband. He is terrified of dancing in front of people but did it for me. Dancing under the stars with him was a memory I will keep forever.
What did you DIY for your wedding?
We did a lot of DIY projects for this wedding. We made centerpieces, banners, chalkboard signs and card boxes. I had a lot of help from my family, as well. Early on, I found an inspiration piece on Pinterest of an awesome cake stand made out of a tree stump. I enlisted my Mom's help and she made the most amazing cake stand! It was even better than what I had hoped for and will definitely be a family keepsake.
Did you have a something old, new, borrowed and blue?
Yes! I wore my mother's pearls which were my something old. My engagement ring was my something blue as it has blue sapphires in it and my gold hair piece was my something new.
Any advice for brides currently in the planning process?
Enjoy being engaged! It's so easy to get so caught up in all the wedding planning that you forget to really enjoy this time. Remember that a wedding is a party, not a performance. As long as you end up married to the one you love, everything went perfect! -Rebekah, the bride
Event Credits
Photographer: Shara Jo Photography // Venue: Cottonwood Springs Guest Ranch // Florist: Brandon's Flowers // Catering: Keith's Hamburger Station // Cake: Let Them Eat Cake // Invitations: Zazzle // Engagement Ring: Vera Wang // Bride's Shoes: BCBGeneration // Hair: All in the Cut Salon // Groom's Attire: Generation Tux
No related posts found.