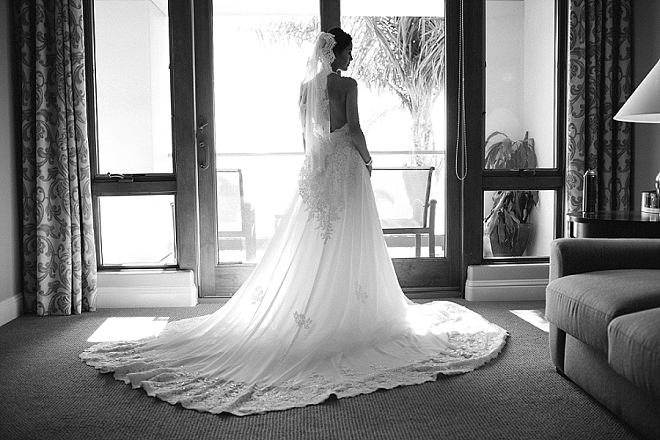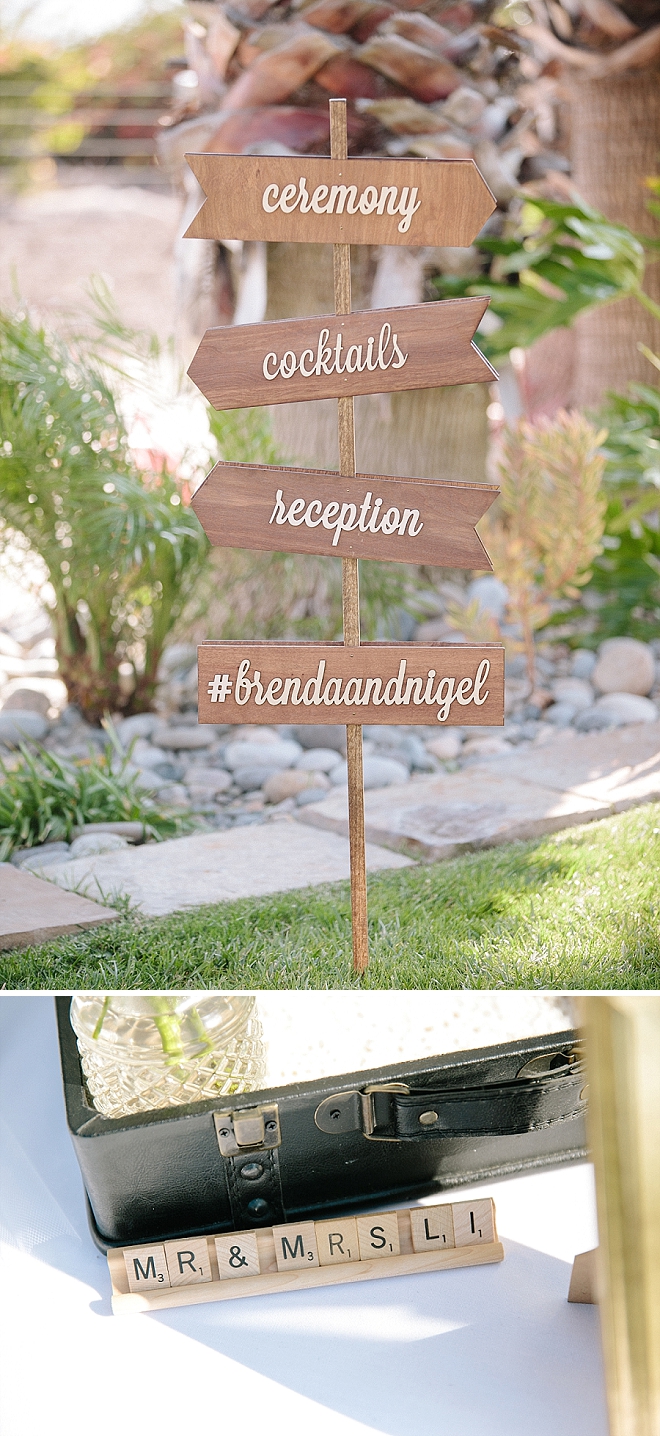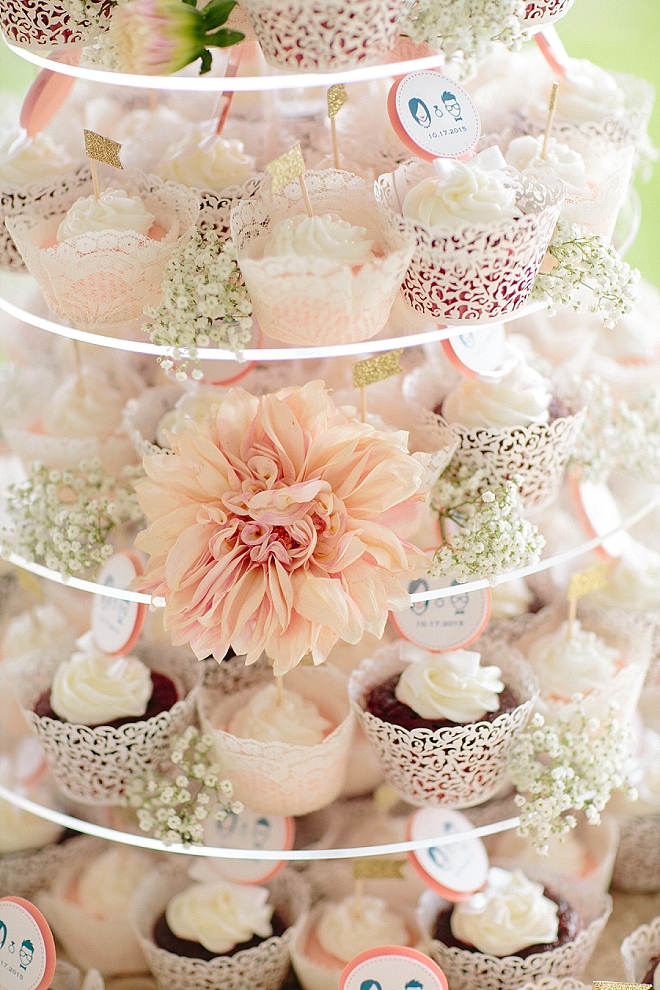 What is your favorite wedding day memory?
From the Bride: My favorite wedding memory is definitely seeing everything come together. Having made so much of the wedding decor myself, seeing the vision that was in my mind all come to life was breathtaking! Everything was exactly how I had imagined and it really was the perfect day. Also, seeing my Groom's face light up as I walked down the aisle was pretty memorable too!
From the Groom: Seeing my Bride in her wedding dress for the first time was amazing! Also, finally being done with all of our DIY projects was pretty great too!
What did you DIY for your wedding?
We DIY'd everything for our big day! Nigel called our wedding Brenda's Craft Show. Literally we made EVERYTHING you see!. I even designed my own wedding gown and engagement ring and had it custom made.
Pre-Wedding: Etched whiskey glasses for Groomsman, etched champagne flutes for Bridesmaid's, glitter champagne bottles and the Bridesmaid hangers.
Ceremony: Dog outfits + leash, flower crowns, baskets and flags for the flower girls, security badges for the ring bearers, all signage, wedding invite, program, menu, ring box and more!
Reception Favors: Reception games, escort key chain, wine crate boxes, table numbers, lace wrapped jars for candles, wrapped tin cans for flowers, cut wine bottles for candles, all floral arrangements, card + gift signage, marquee lights and cupcake toppers.
Did you have a something old, new, borrowed and blue?
I've been joking that my Something Old was myself, but really it was a key necklace. The very same necklace I wore on our very first date 10 years ago! My Something New was my wedding dress, earrings and necklace. My Something Borrowed was my mother's vintage watch, and my Something Blue was a personalized embroidered wedding dress label.
Any advice for brides currently in the planning process?
Enjoy the planing process! You will miss this feeling after the wedding. Also, the wedding day goes by so fast, make sure to really slow down and enjoy every moment. -Brenda, the bride
Event Credits
Photographer: Bleww Photography // Venue: The Cliffs Resort // Videographer: The Film Squad // Florist: Sprigs Floral Designs // DJ: Epic Entertainment // Ceremony Harpist: Penny Beavers // Rentals: Embellish Vintage Rentals // Cake: Cake Cathedral // Hair + Make-up: Sweet Fuss Hair and Make-up Artistry
No related posts found.