Hi, brides and grooms! It's Lauren from I Love Love Events here with some fabulous ideas to make your wedding dance floor unique to you. Next to your alter, your dance floor is one of the most important spaces of your wedding. It will be photographed throughout the day and into the night. You want an inviting place for guests to break it down all night long. Lucky for you, the options are seemingly endless these days. Customizing the dance floor has come a long way beyond monogrammed lights. Now you can add a vinyl logo or pattern on the floor or you can go the route of suspending an installation or unique lighting. Strung lights, a disco ball or chandeliers are just a jumping off point to make a fabulous statement in your decor. Keep scrolling to see lots more great ideas below!
---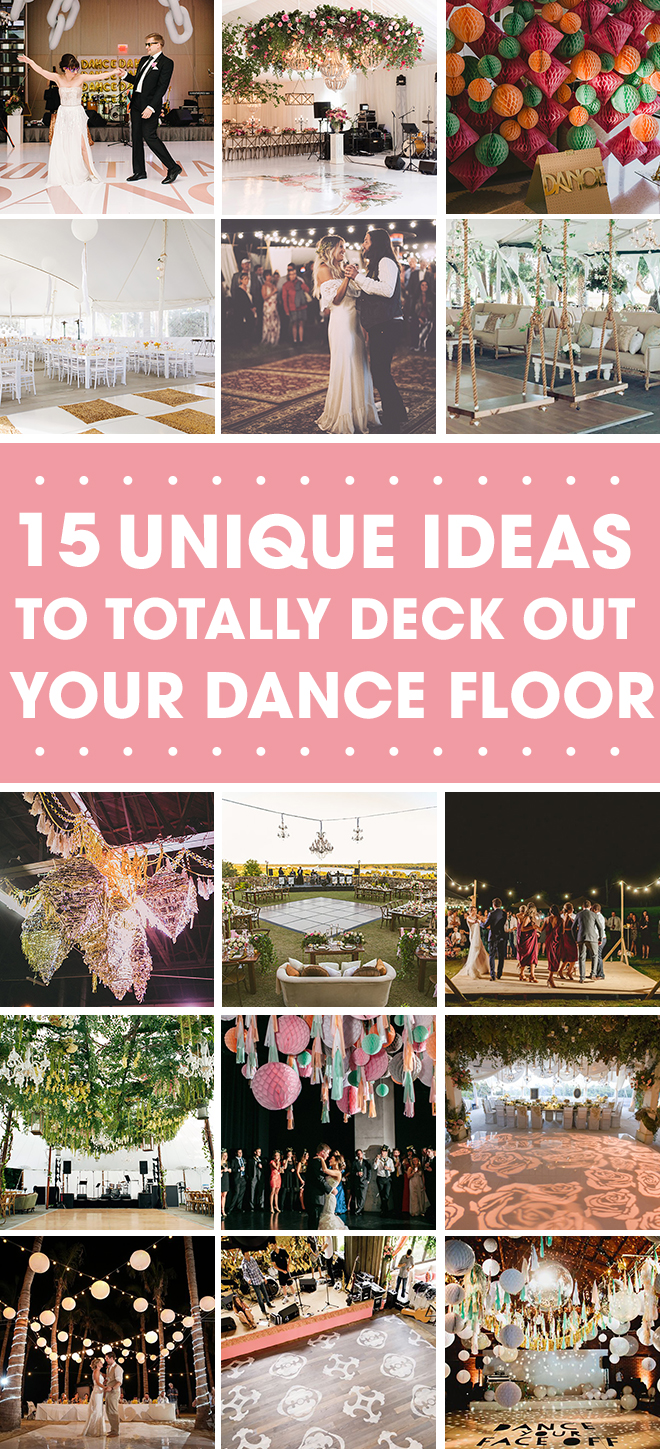 ---
AN OVER-THE-TOP BALLON ARCH MAKES A STATEMENT
photo: Tara McMullen Photography // design: Jesi Haack Design // planning: Love By Lynzie // venue Four Seasons Toronto // via: Green Wedding Shoes
---
A STUNNING FLORAL CHANDELIER IS A BEAUTIFUL CENTERPIECE
photo: 5ive15ifteen Photography // design and florals: Rachel Clingen Wedding and Event Design // planning: Laura & Co. Events
---
ADD SOME GLITZ TO THE DANCE FLOOR IN A CLASSIC CHECKERBOARD PATTERN
photo: Taryn Kent // design: Jesi Haack Design // venu: Empire Polo Club // via: 100 Layer Cake
---
TASSELS AND PAPER DECORATIONS ADD WHIMSY
photo:Steve Cowell Photography // design: Jesi Haack Design // event coordinator: The Love Riot // venue: Twin Palms Sinatra House // via: 100 Layer Cake
---
VINTAGE RUGS GIVE NEW MEANING TO THE PHRASE "CUT A RUG"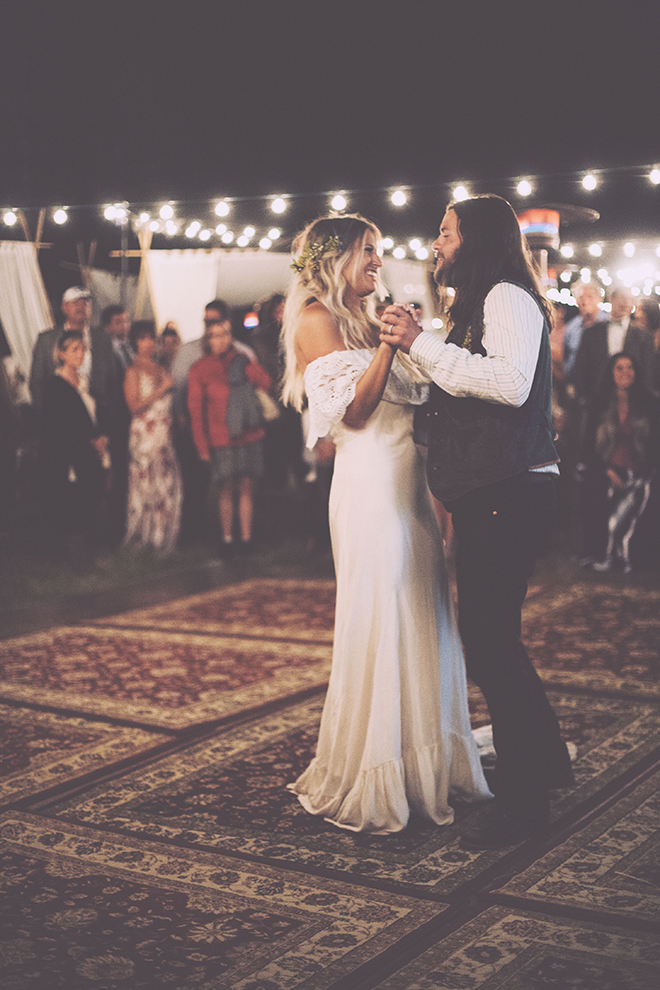 *photo: Feather Love // rentals & design: Pow Wow Design Studio // via: Refinery 29
---
CAN YOU IMAGINE A MORE LOVELY PLACE TO VIEW A DANCE FLOOR THAN A SWING!?
photo:Gideon Photography // venue: Lowndes Grove Plantation // via: The Knot
---
THIS PINATA INSTALLATION IS PERFECTION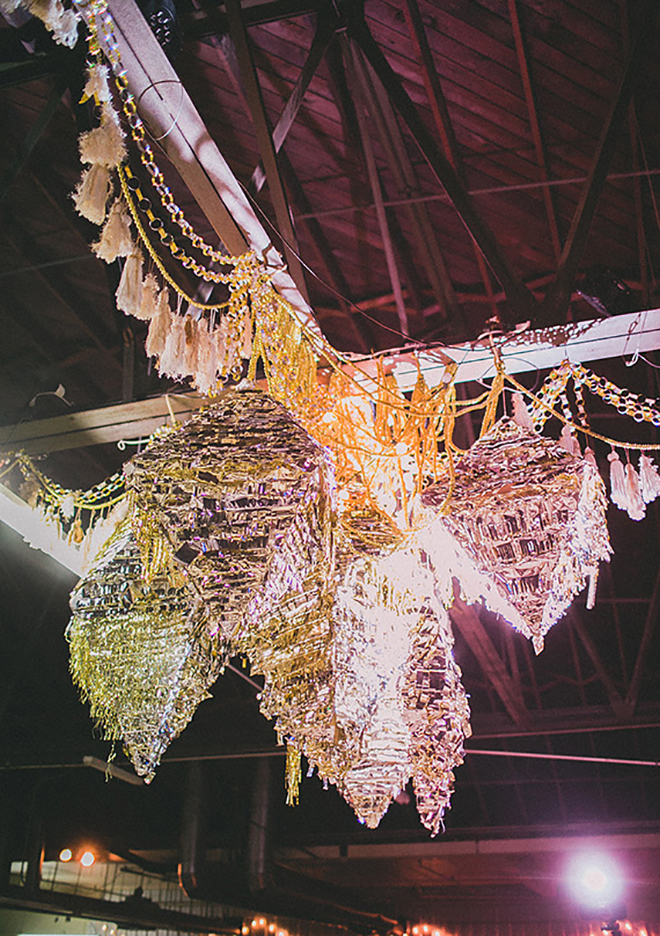 photography: Studio Castillero // design and coordination: Catalina Neal Floral + Design // via: 100 Layer Cake
---
THIS HANGING GARDEN WILL MAKE YOU WANT TO DANCE ON THE CEILING!
design: Colin Cowie Weddings // photo: Fan Jiang Designs // via: Colin Cowie Weddings
---
FLOATING CHANDELIERS MAKE A MAGIC SPACE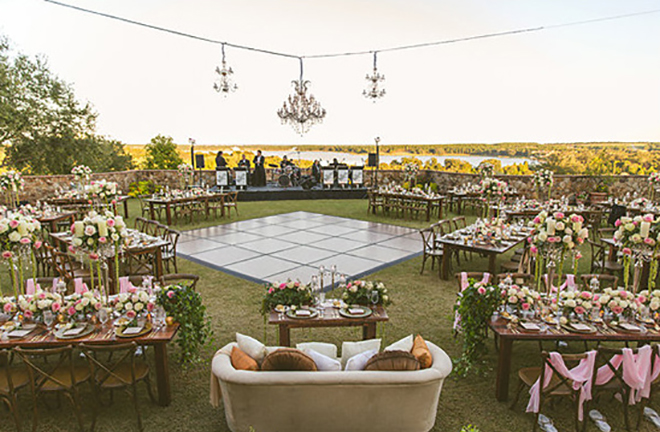 photo: Concept Photography // lighting: Kaliedoscope Event Lighting // rentals: A Chair Affair // via: Wedding Chicks
---
UNIQUE HANGING PARASOLS LOOK FABULOUS ABOVE THE DANCE FLOOR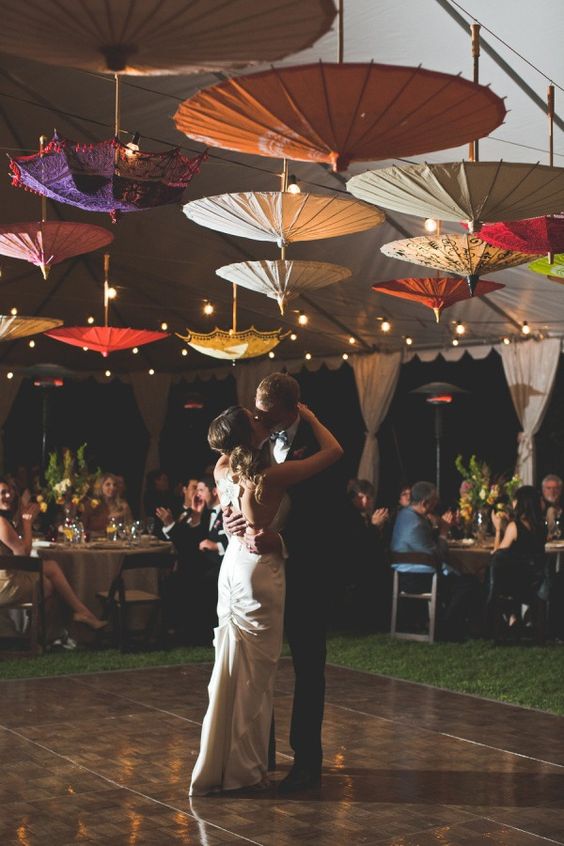 photo: Kym Ventola Photography // design: Some Like It Classic Events // via: Style Me Pretty
---
SOMETIMES JUST CAFE LIGHTS PERFECT THE LOOK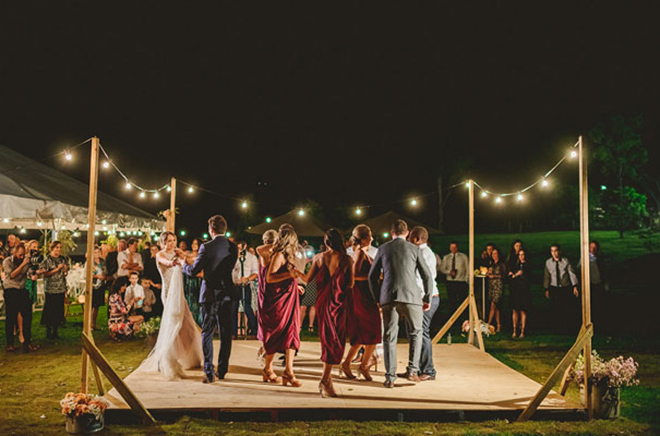 photo: Nick Evans Photo // via: Hello May
---
STRUNG LANTERNS MAKE DANCING MAGIC
photo: Cassie's Camera // wedding planner: Signature Vacations // via: Destination Wedding Details
---
PAPER GOODS NEVER LOOKED SO GOOD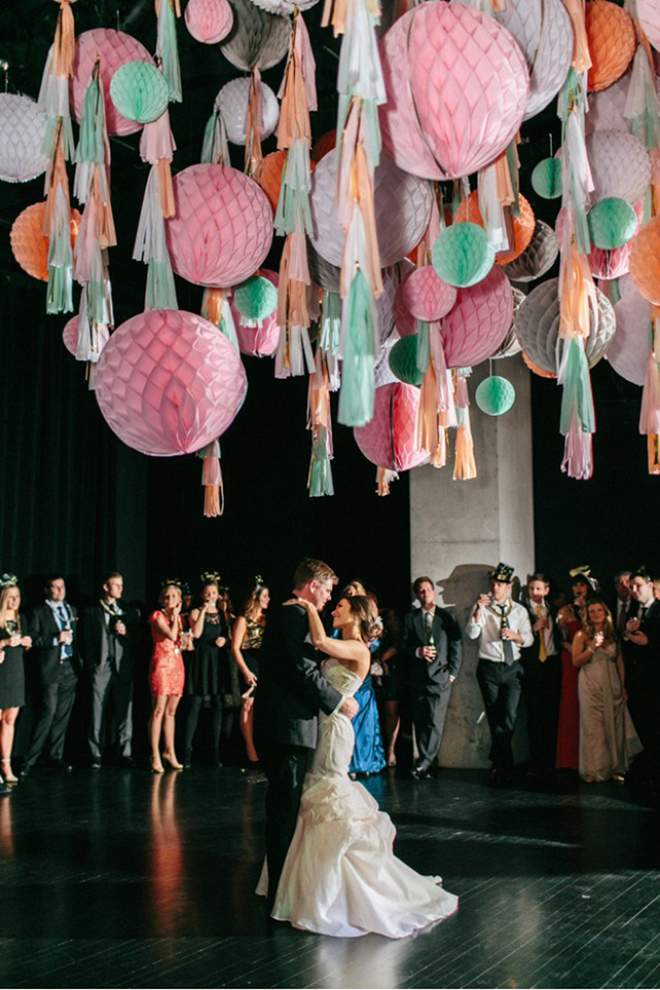 photo: Jen & Jonah // design: Hey Gorgeous Events // tassels: Stephani Shives Studio // via: Style Me Pretty
---
LIGHT PATTERNS BRING THE GARDEN TO THE FLOOR
photo:Simone Photography // design:Mindy Weiss // via: Mindy Weiss
---
DISCO BALLS ARE MY ABSOLUTE FAVORITE WAY TO DECORATE A DANCE FLOOR
photo: Ou Labor of Love // design: Bash Please // via: Bash Please
---
A PAINTED DANCE FLOOR IS THE ULTIMATE IN PERSONALIZATION
photo: Harwell Photography // design: Calder Clark // venue:Old Edwards Inn // via: Southern Weddings
---

Lauren Koster is the owner of I Love Love Events, a New York based wedding planning company that specializes in the unique and handmade look. Her eclectic style and modern hipster vibe always has us entranced. We always love when she graces our blog with her monthly "Steal This Style" article. Want to know more? You can personally follow or find her from these links below:
website // blog // instagram // facebook // twitter // pinterest
---