November 09, 2016
"Ryan and Lexi have great style so when it came to planning their wedding, a hip downtown wedding in a loft sounded perfect. Their wedding began at the Andaz Hotel where the Bridesmaids helped beautify Lexi, and shortly after she went to the rooftop terrace to greet her Groom for their first look. The bridal party walked the streets of San Diego down to the beautiful Luce Loft where they said their 'I do's' and devoted the rest of their lives together. Every piece of this wedding had some family connection – the flowers, the cake, the officiant, the musicians… Ryan and Lexi have one talented family! All of their family coming together truly created a beautiful and memorable day." –Walking Eagle Photography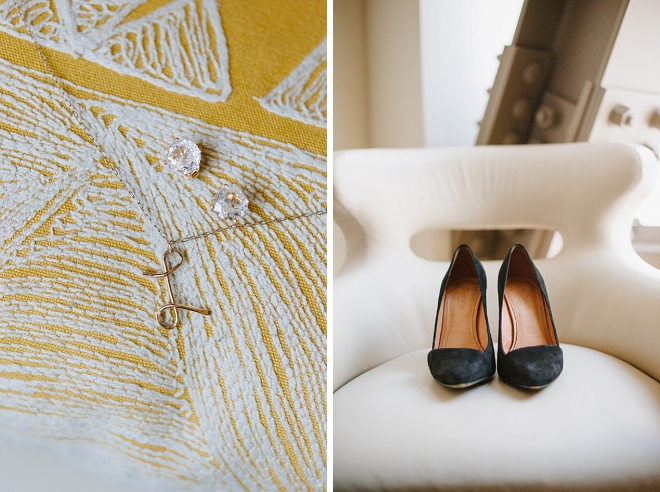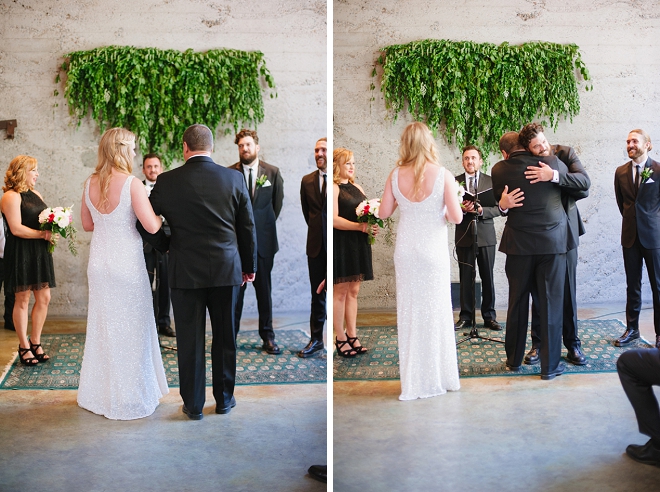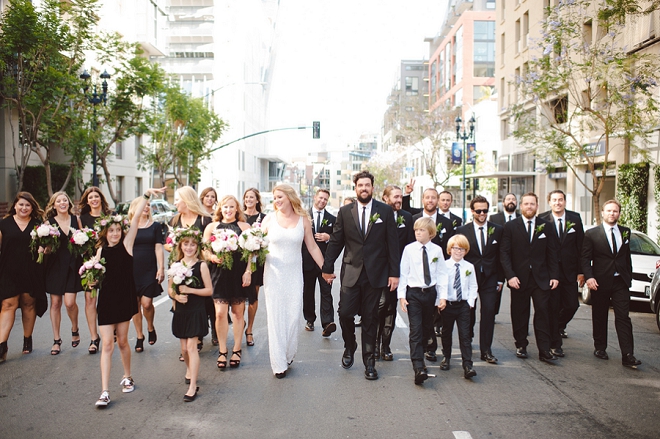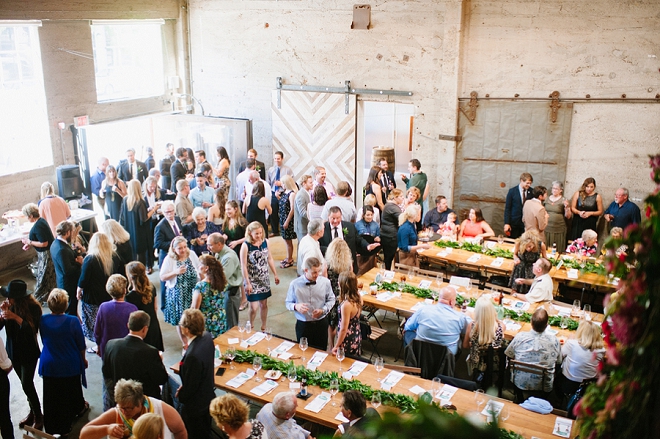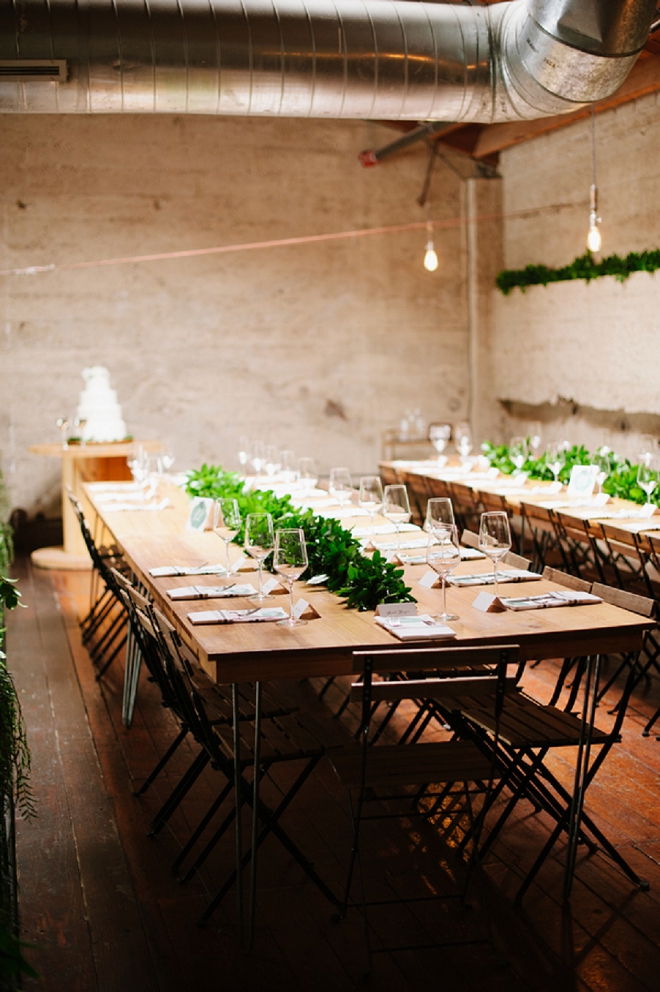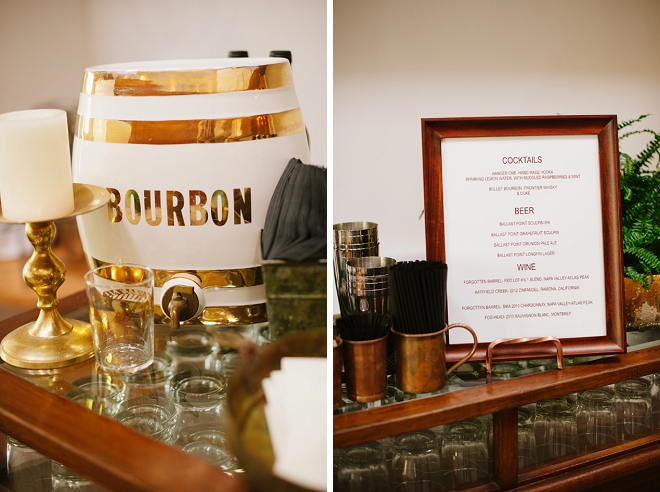 What is your favorite wedding day memory?
Wow, to pin point one moment as my favorite doesn't seem as tough as I would have imagined. Immediately the memory of my procession returns to me and gets me a little choked up all over again. My Husband, Ryan also shares this as his favorite memory, he says it was surreal. I walked down the isle to his cousin signing Ane Brun's cover of Halo by Beyonce… This version will make anyone a blubbering mess, as I was while walking down the isle. I loved our ceremony and hope it stays with me forever.
What did you DIY for your wedding?
Ryan and I we're DIY to the extreme! We pieced the entire wedding together with the help of family, Pinterest and Etsy. Our venue Luce Loft was amazing, a little bit of a blank canvas, but with just enough of today's industrial style that gave us what we wanted to work with. The stairway banister allowed us to hang waterfalls of floral arrangements that I'd been dreaming of since day one of our engagement. My Aunt Lisa was my amazing florist and used Israeli Ruscus in the arrangements just as we'd imagined. With the help of her daughter, they created a Israeli Ruscus Backdrop alter piece for a wall hanging behind our alter. Neither of us are thrilled about being the center of attention, so we wanted the tables to be in place for dinner and feel a little relaxed as our guest witnessed our I Do's from there tables. We used hairpin dinning tables from my husbands cousins company Folklore Vintage Rentals with their cafe chairs. These tables and chairs were so charming, I'd kill for one of them in my own kitchen as a wedding keepsake. Folklore also furnished the upstairs powder room which was in the second space we rented from Luce Loft, they supplied us with a vintage counter bar and beautiful persian rugs throughout the entire venue. We decorated the second space with ferns we planted in Anthropologie pots. We had the caterer in the second space as well (A Miho Experience…YUM!) I custom ordered my table numbers and menus from Veronica Foley Design on Etsy, she created the menu I wanted in a forest green water color that I dreamt up, she made them come to life just as I dreamed. My I had one of my aunts make our cake and another aunt was our day of coordinator. We had cousins do all of our music as they are extremely talented musicians. My Mother made lemon and thyme parting cookies for all the guest. I created a label and had a stamp made from Lumi and put together a gift box for all the guest that reserved rooms to stay with us at the Andaz. We're truly blessed, amongst both our families we had experts in all the wedding departments. We loved every second of wedding planning with all our vendors and loved working with them as their experience was all exceptional.
Did you have a something old, new, borrowed and blue?
My something old was my diamond engagement ring that was handed down from my Great Grandmother. You could say we turned it into my something new as we designed our own band for it. I wore some cute blue under garments one of my bridesmaids gave me.
Any advice for brides currently in the planning process?
Remember what the whole engagement and wedding process is about, marrying your best friend and soulmate. Do some planning together and communicate a lot {make the executive decision though of course.} Don't second guess the decisions you made in the beginning, check things off your list and move closer to your big day. -Lexi, the bride
Event Credits
Photographer: Walking Eagle Photography // Venue: Luce Loft // Florist: Fox Point Farms // Catering: A Miho Experience // Invitations: Paper Source // Rentals: Folklore Vintage Rentals // Bride's Attire: THEIA Couture // Bride's Shoes: Shopbop // Hair: The Shop Beauty and Art // Make-Up: StudioBe // Custom Stamp: Lumi // Attendent Gifts: Urban Farmhouse // Menu + Table Numbers: Veronica Foley Design