"Scott and Jessy were married on a perfect day right outside of Nashville, TN at Samary Plantation. Jessy chose the perfect shade of pink and gray to complement their Southern Plantation venue. It is a gorgeous venue full of rolling hills, open meadows and lots of southern charm. The chemistry and connection between Scott and Jessy made this wedding so wonderful!" –Christy Wilson Photography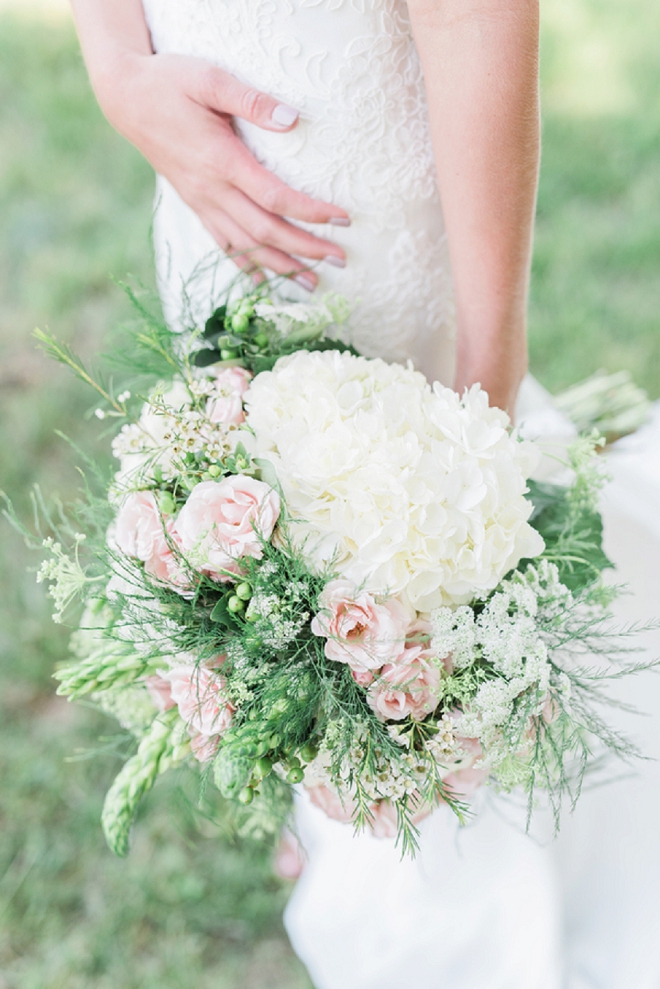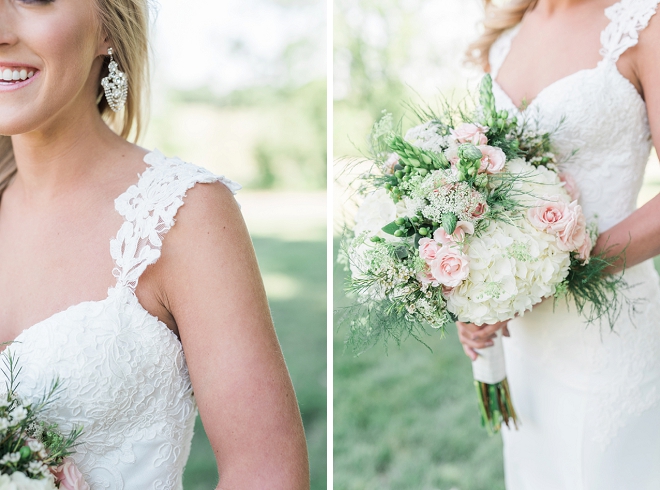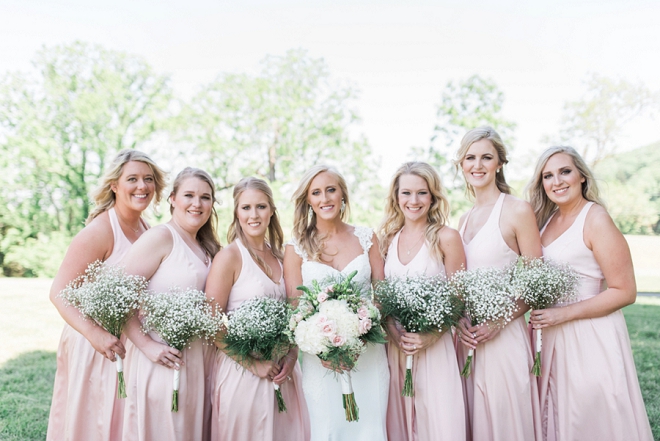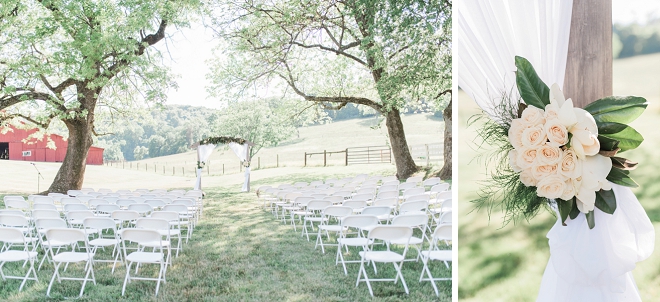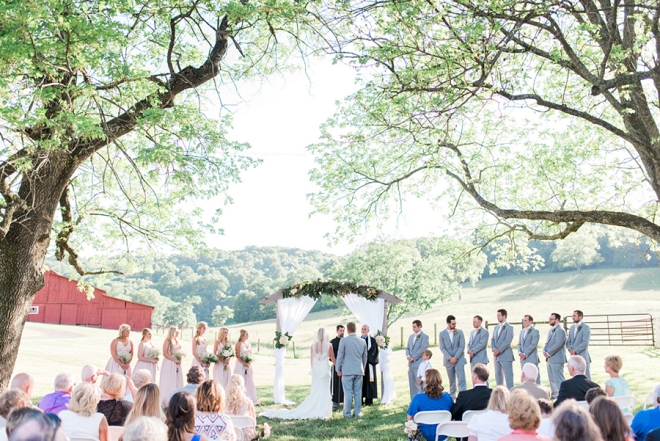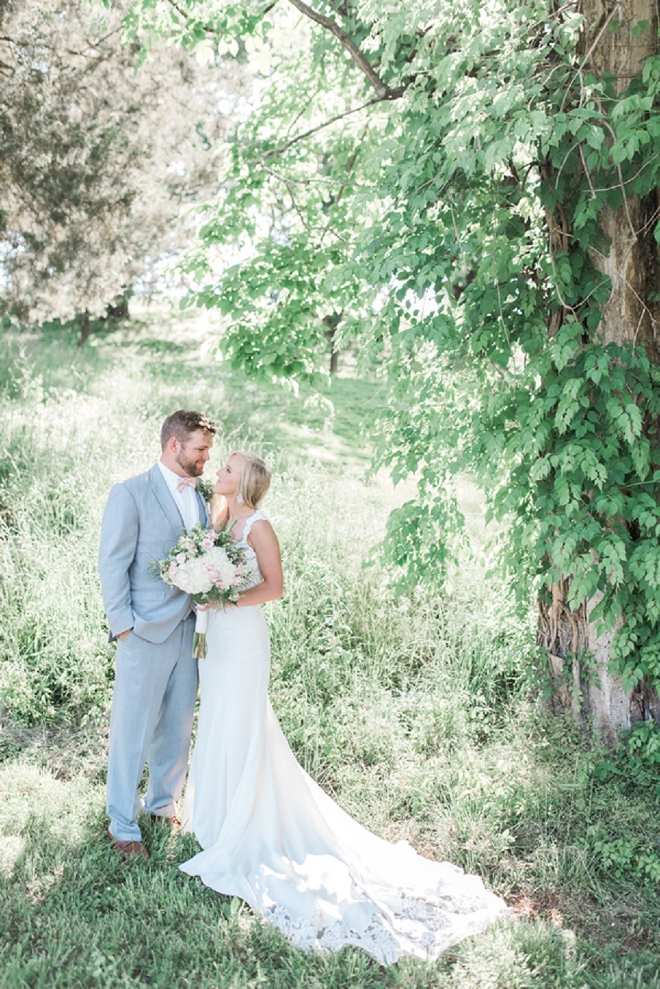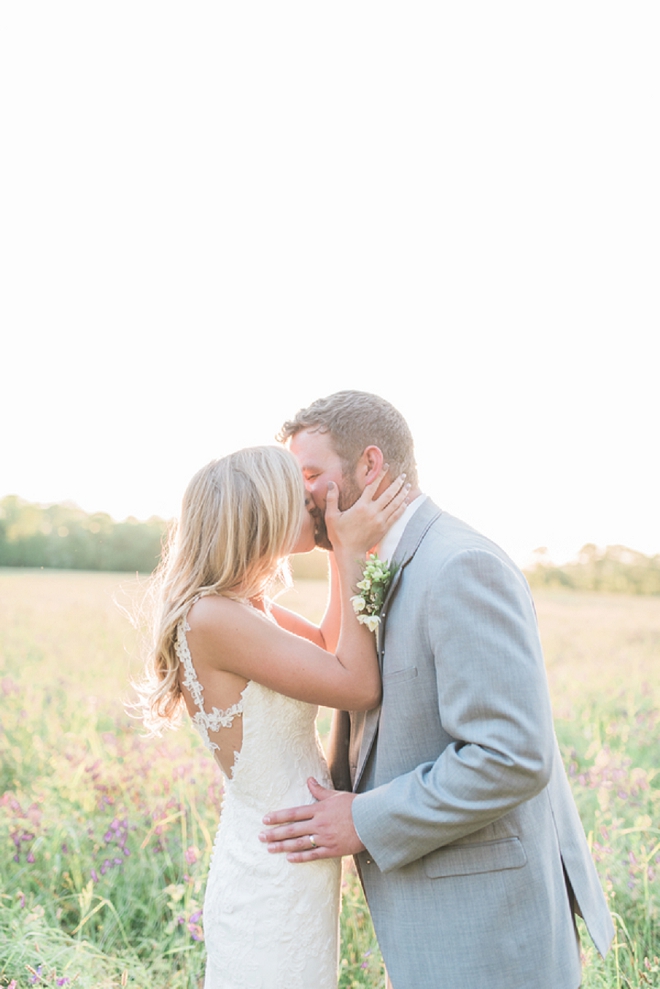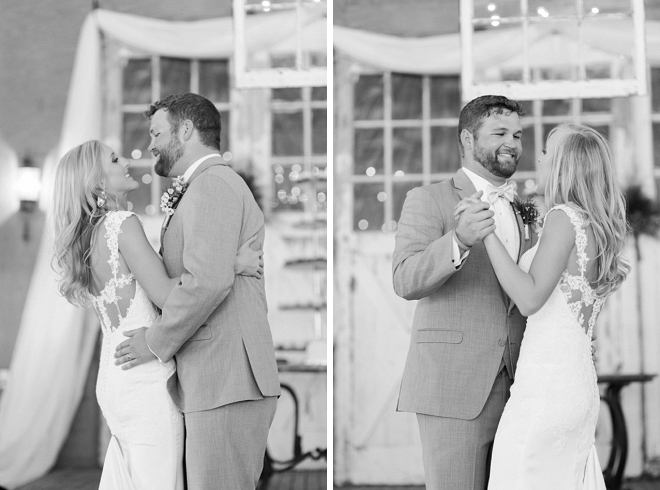 What is your favorite wedding day memory?
My favorite memory of our wedding day was when our photographer pulled me and Scott away for sunset pictures. It was such a special moment between my husband and I and it allowed us to be alone in a gorgeous setting and reflect on the day. It truly was amazing!
What did you DIY for your wedding?
My Husband and his Father created the arbor that we got married under. I gave them an idea of what I wanted and they took it to a new level. It was so special to have that piece made just for us. It was also very special to us because Scott's Grandmother, who is not with us today, had a love for Magnolias. So, our arbor had a touch of magnolias in her honor. It truly was something so special to us and and Scott's family. We also DIY'd our table vases. They were made to look like mercury glass, so it was a neat touch! A friend of my Mom's, put together all of the floral arrangements herself the day before and the day of. She even added a little sparkle powder to the baby's breath so that they would glimmer in the sunlight. It was a very a nice, but subtle touch to the beautiful arrangements!
Did you have a something old, new, borrowed and blue?
For my something old, I wore diamond earrings. My something new we're my wedding shoes. My something borrowed was my twin sisters lace veil and finally, my something blue we're my undergarments!
Any advice for brides currently in the planning process?
Before you start the planning process, decide what is most important to you and your fiance and start your planning process from there. Its all about prioritizing! Also, just have fun with the whole process of planning your special day. So many brides get swept up in the little details, that they forget what really matters. At the end of the day, you are going to be married to your best friend. That is ultimately the biggest detail that should matter! -Jessy, the Bride
Event Credits
Photographer: Christy Wilson Photography // Venue: Samary Plantation // Wedding Planner: Nancy Bishop // Florist: Publix // Rentals: CJ's Catering // Catering: CJ's Catering // Desserts: Publix // Invitations: David's Bridal // DJ: Osborne Studio and Sound // Engagement Ring: Shane Co. // Bride's Attire: Glitz // Bridesmaid's Attire: David's Bridal // Hair and Make-up: Beauty by K2 // Groom's Attire: Street Tuxedo // Groomsmen's Attire: Street Tuxedo