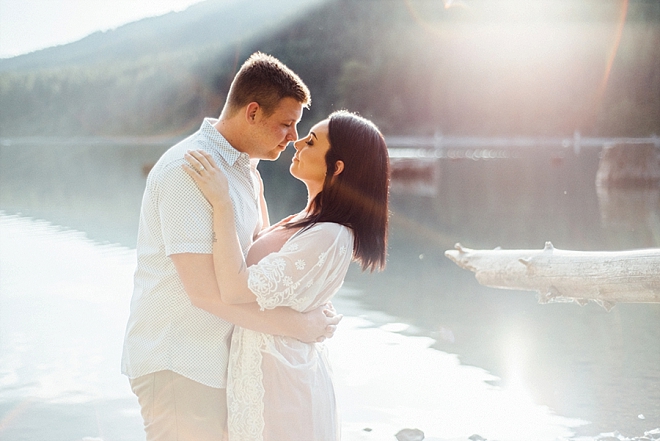 How did you find your photographer?
I'm a photographer myself, so our wedding photography was very important! I found Rebecca on Facebook and fell in love with her work when I saw a recent styled shoot she had done.
What are you DIY-ing for your wedding?
Everything!!! I love hand-lettering so I'll be hand-lettering all of our chalkboard art and signage. I'm especially excited about my DIY paint-chip ombré garlands! Just a unique detail about my ring… My husband proposed to me with the center diamond on a plain band. My Mom gave my soon-to-be husband the diamond from her wedding ring with my Dad who passed away from cancer. We were able to take it into a jeweler and custom design the band. So it's very special and sentimental!
What are you looking forward to the most?
Seeing the look on my soon-to-be Husbands face as I walk down the aisle! -Catie, the bride
Event Credits
Photography: Rebecca Anne Photography // Venue: Rattlesnake Lake // Bride's Attire: Urban Outfitters // Engagement Ring: Nique designs Jewelers Inc. // Groom's Attire: Nordstrom