"A little bit of rain didn't slow down Jessica and Chris! They got married in early June in Southern California so you would think rain would be nowhere on the forecast but surprise! It was! Luckily, all the heavy rain stopped before all of the festivities of their all-outdoor wedding began, and the party continued without a hitch! Their venue, Hurst Ranch, is such a hidden rustic gem in a very urban are and they easily meshed their wildflower colors and country theme with this neutral farm-like location. Our two favorite elements of the day were the touches of sunflowers, an homage to the flower of Chris' home state Kansas and their decision to do a "not first look." It helped ease both of their nerves while keeping their wishes of having a traditional first look as Jessica walked down the isle. Plus, it was just super sweet!" –Peterson Design & Photography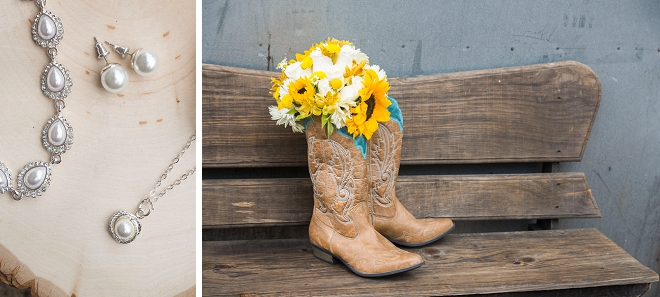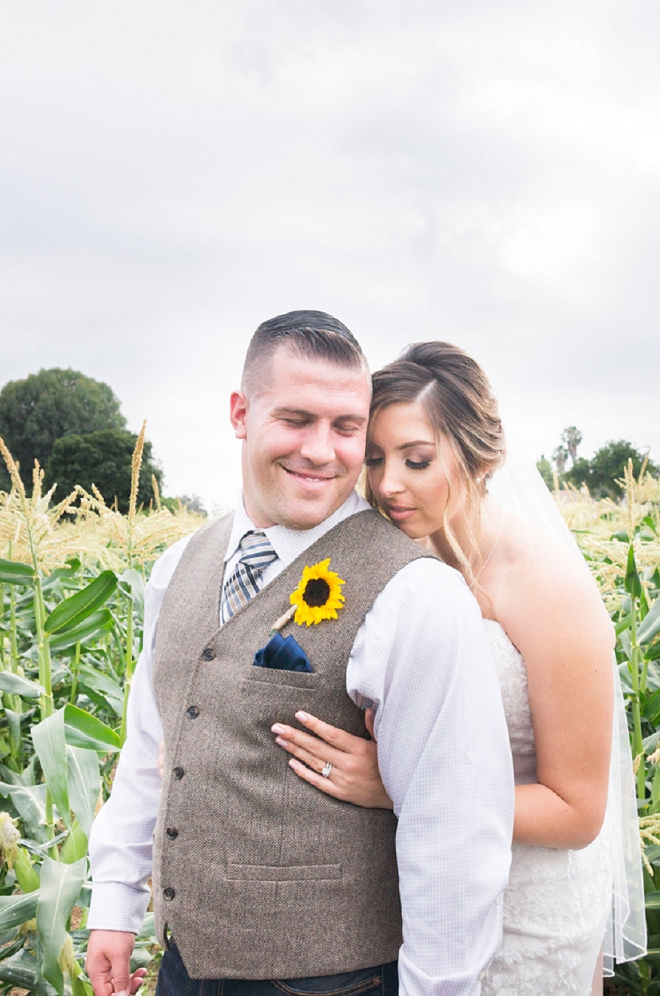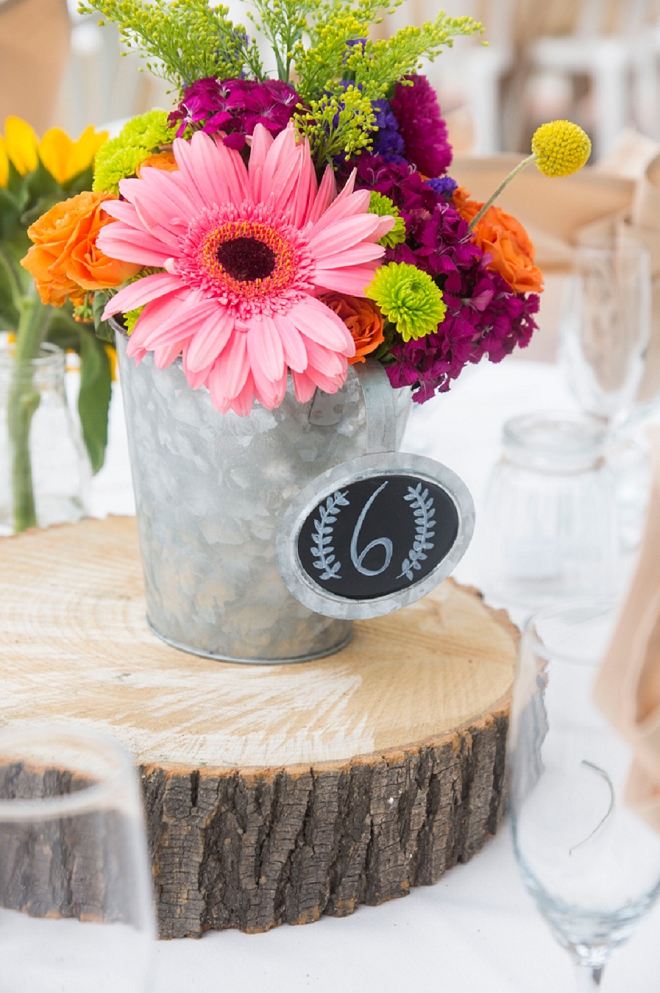 What is your favorite wedding day memory?
My favorite memory was our first look before the ceremony. It gave us private time alone to calm our nerves and share a special moment before we became husband and wife. We talked, laughed, and prayed. It was a special moment that I will cherish forever.
What did you DIY for your wedding?
Almost everything was DIY! From the decor, to the ceremony backdrop, the signage, the guest sign in and corn hole, we made it all! We wanted our wedding to feel comfortable, laid back and rustic. We wanted a place that had character and felt like we were in the middle of the country. Chris is born and raised in Kansas and I am an LA girl with country heart. Our style was a mesh of who we are as a couple.
Family traditions or heirlooms?
We used my Husband's Grandparents wedding anniversary cake knives. My Grandmother also homemade biscochos, which are traditional Mexican wedding cookies.
Any advice for brides currently in the planning process?
As a bride to be, my advice would be to enjoy every minute, trust the process, and smile. No matter what, it's the day you will marry the love of your life and nothing can ruin that. As a groom to be, my advice would be to enjoy all the little things that go along with the planning. No matter how insignificant they seem, it all adds up to the big picture. -Jessica, the bride
Event Credits
Photographer: Peterson Design and Photography // Videographer: Royal Films // Venue: The Hurst Ranch // Invitations: The Wedding Vow on Etsy // Catering + Food Styling: The Bashful Butler // Bride's Attire: Alfred Angelo // Veil: Alfred Angelo // Garter + Accessories: Icing // Bridesmaid's Attire: Alfred Angelo // Hair and Makeup: Monica Duldulao // Flower Girl Dresses: Kutie Tuties // Groom's Attire: Men's Warehouse // Groomsmen's Attire: Men's Warehouse // Wedding Rings: Kay Jewelers // Cake Topper: Willow Tree // Coloring Books: Sugar Pie Studio // Photobooth: Laughs and Giggles Photobooth
No related posts found.