Hi DIY guys and girls! It's Lauren from I Love Love Events, and I have the best post for you today (in my opinion)! At I Love Love Events we are obsessed with details, especially unique ones! I love flowers as much as the next event designer, but I really love something that looks as fantastic as flowers but isn't flowers. Something unique and special that's non-floral can be a tall order. I think these ideas are fantastic for the DIY bride, because flowers are a tough thing to DIY, as you really have to put them together the eve of the wedding, and that's just not realistic for most people. Non-floral centerpieces however, can generally be prepped far in advance and just need to be styled the day of. Now there are a lot of ideas for centerpieces like this, that are cheesy or just looked like you "cheaped out," but I searched, and I mean searched the internet for the 15 most fabulous, non-cheesy, non-floral centerpieces I could find. Here's what I turned up…
---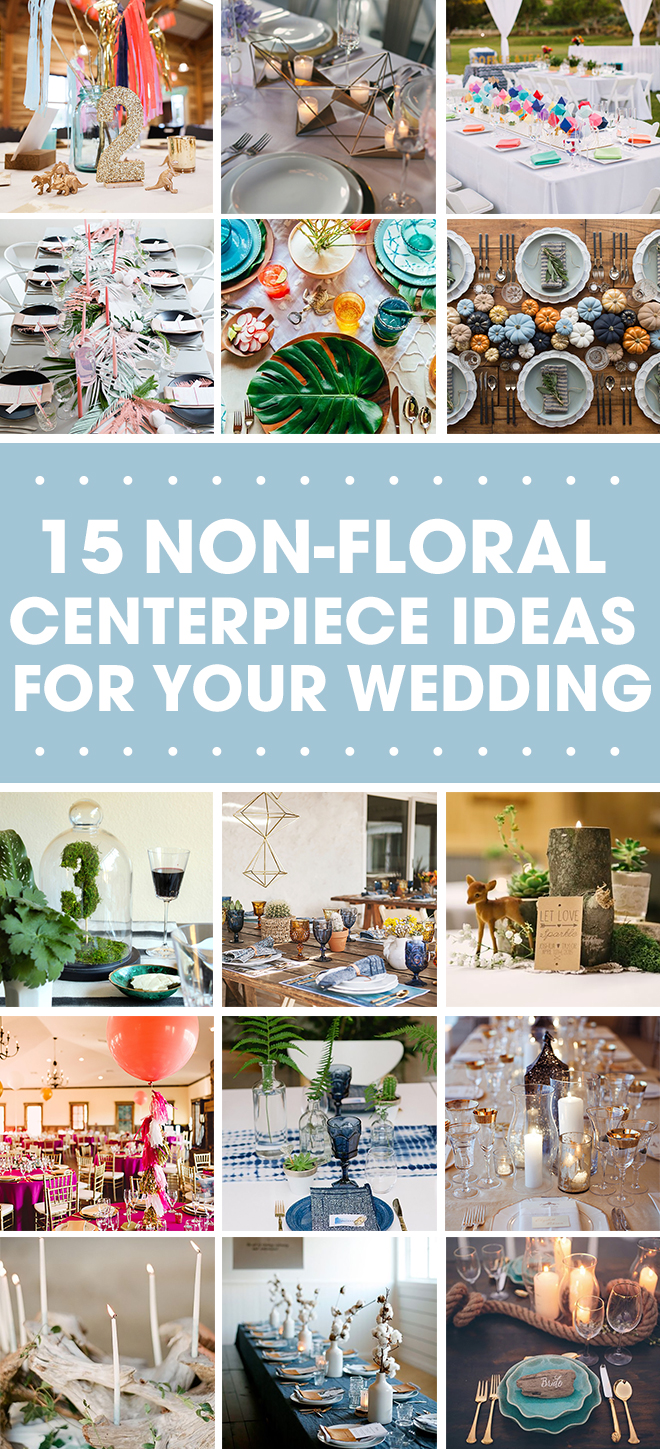 ---
ADD COLOR AND LIFE WITH AN AFFORDABLE DIY STREAMER PROJECT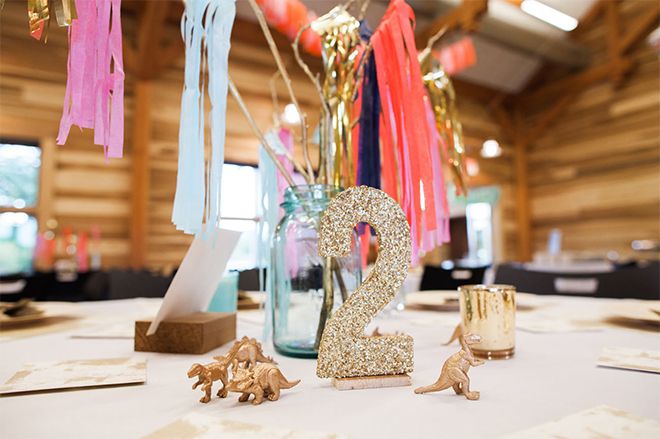 DIY centerpiece by the bride: Emily Rickard // photo: Christine Kimble // via: Green Wedding Shoes
---
LAYERED PAINTED GOURDS MAKE FOR A BEAUTIFUL FALL CENTERPIECE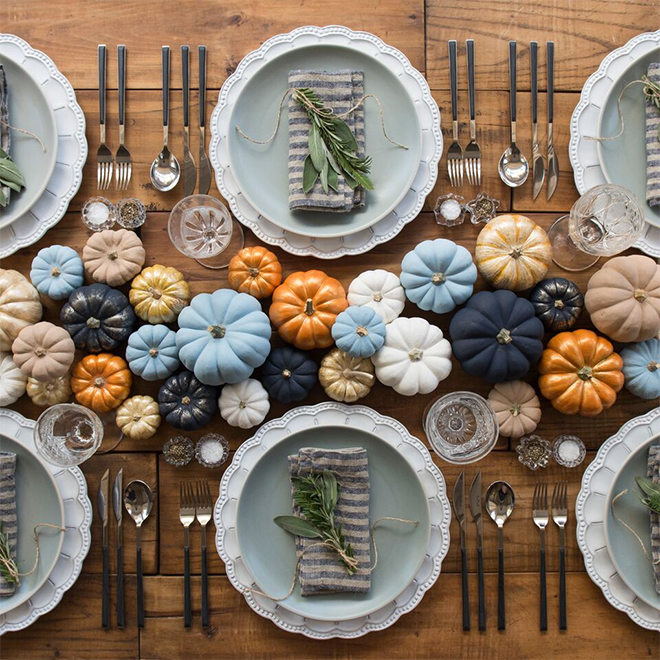 photo and styling:Casa De Perrin // via: Heath Ceramics
---
A MODERN CANDELABRA ADDS STYLE AND AMBIANCE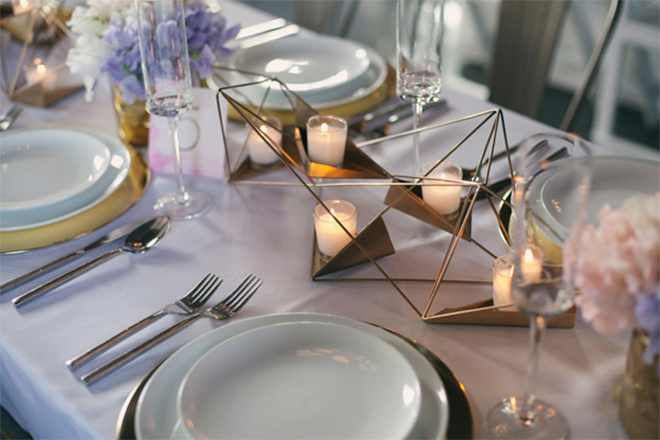 photo: // styling: Starling on Bond // via: Ruffled
---
THESE DIY TABLE NUMBERS WORK DOUBLE DUTY AS THE CENTERPIECE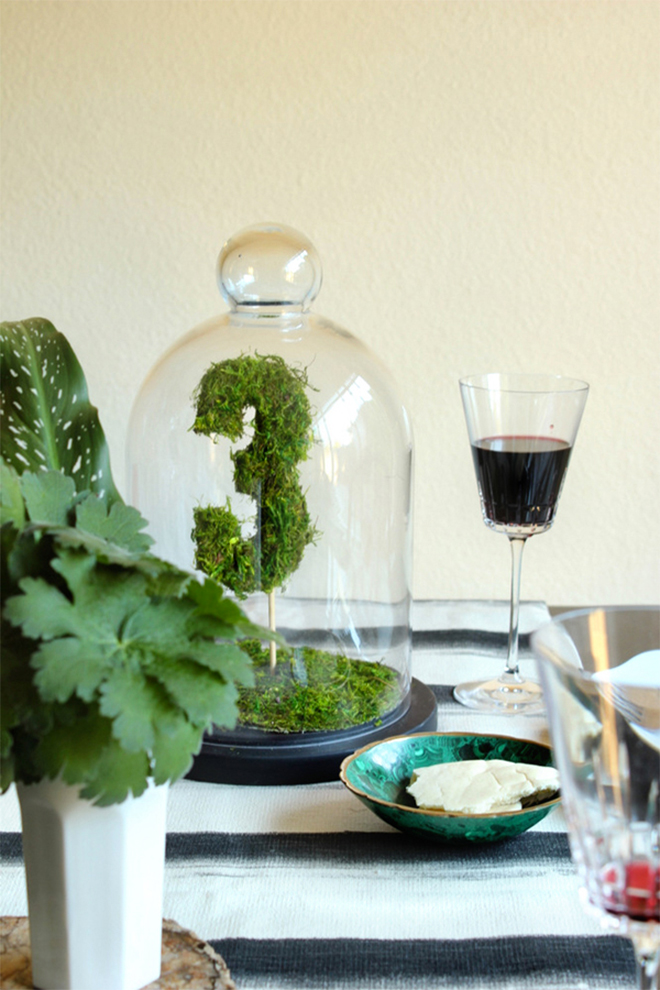 DIY and photo: Hank and Hunt // via: Ruffled
---
A CHARMING VIGNETTE CAN MAKE GREAT TABLE DECOR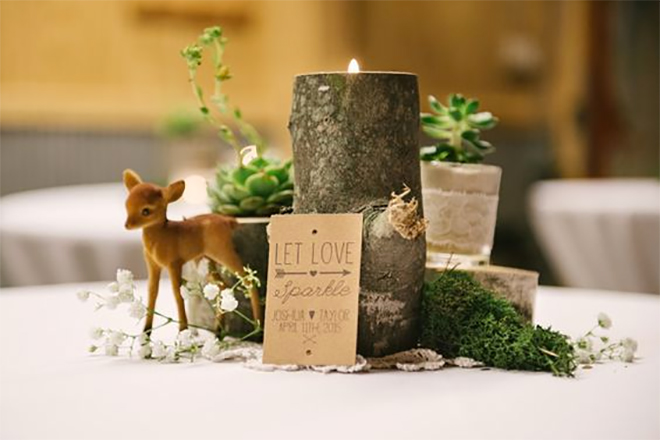 photo: Allie Siarto Photography // via: Ruffled
---
SOMETHING IN THE CENTER MAY NOT BE NECESSARY WITH LOTS OF LAYERS ON A PLACE SETTING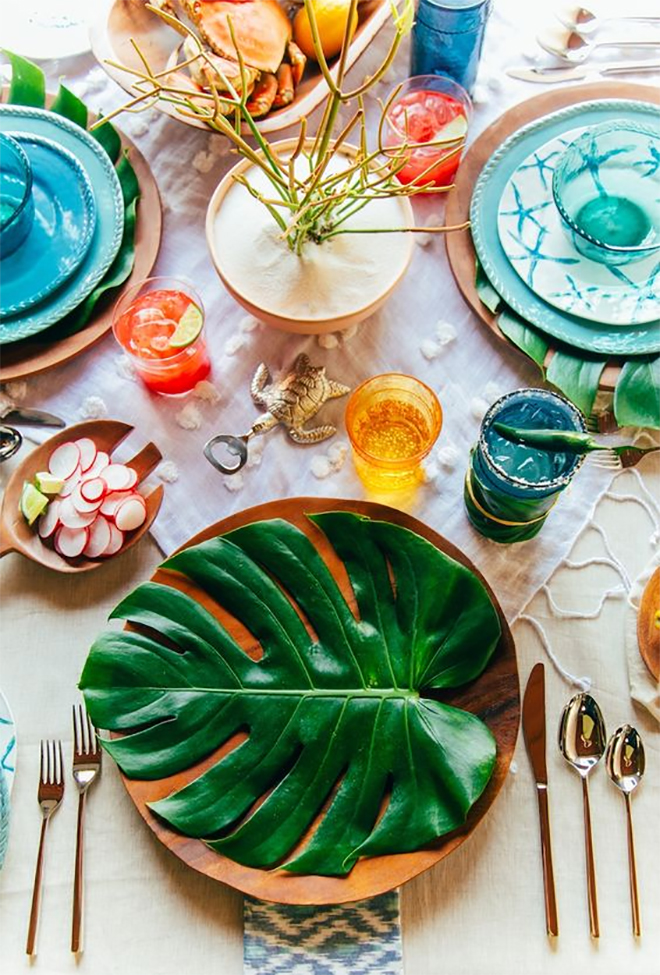 styling: Justina Blakney // photo: Danae Horst // via: Pottery Barn
---
THIS CREATIVE PAPER CENTERPIECE ADDS TONS OF COLOR!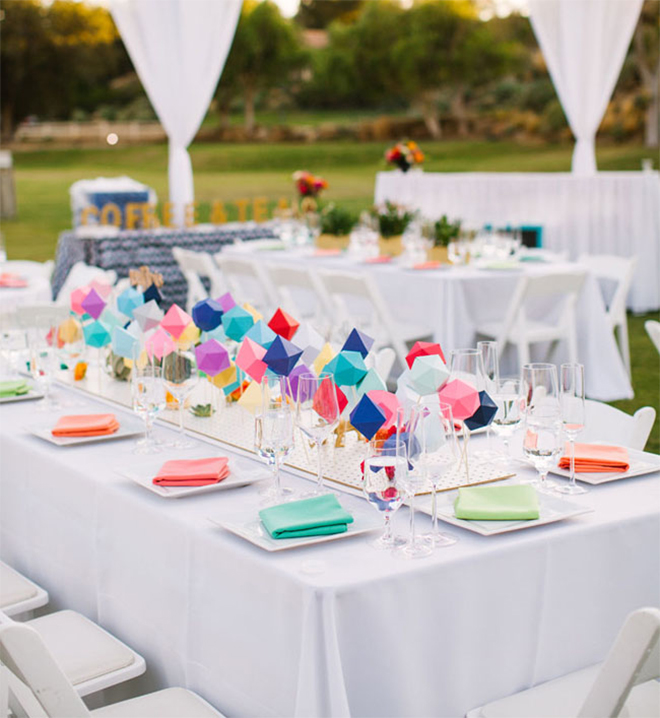 design & planning: Wild Heart Events // photo: Birds of a Feather // via: Green Wedding Shoes
---
PAPER LEAVES HAVE NEVER LOOKED SO GOOD!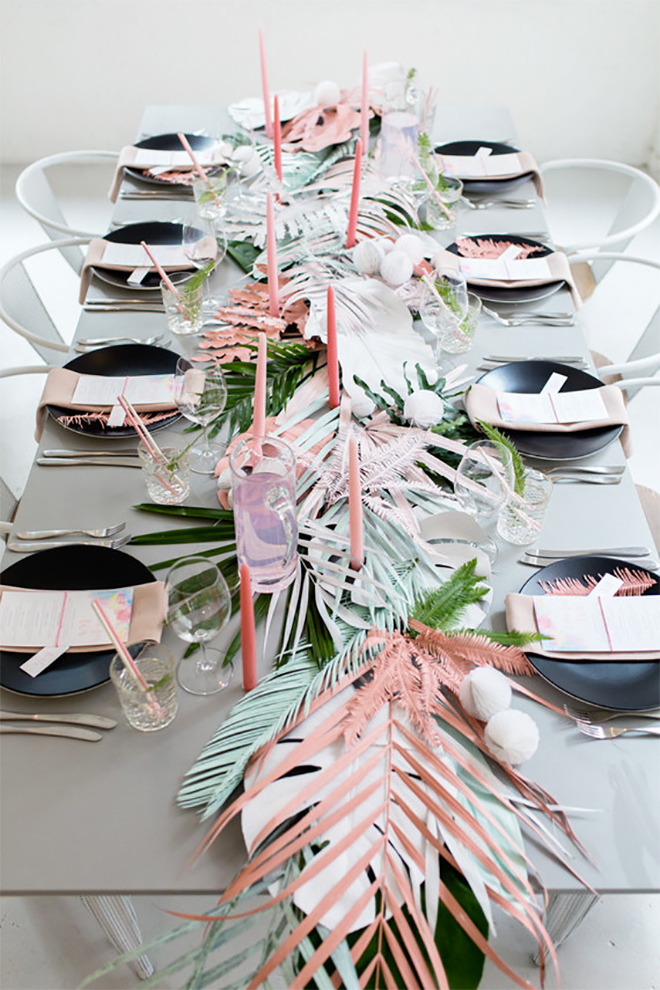 styling and concept: Lenzo // photo: Hello Darling Photography // via: 100 Layer Cakelet
---
TRY SOMETHING ABOVE THE TABLE, AS OPPOSED TO ON IT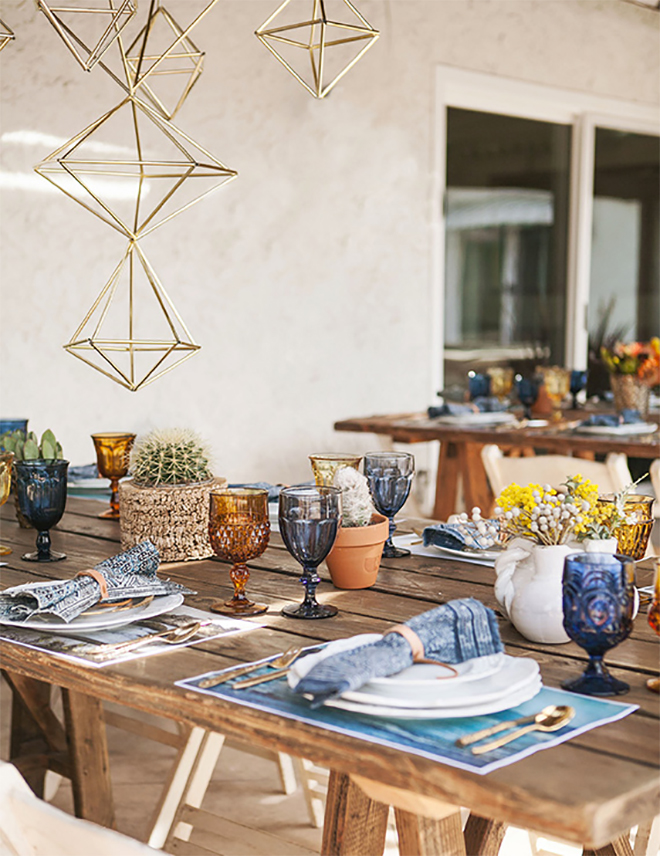 photo: Kristina Lee Photography // styling: Beijos Events // hanging geos: Hruskaa Etsy Shop // florals: MV Florals // via: 100 Layer Cakelet
---
A LARGE BALLOON IS A WHIMSICAL CENTERPIECE IDEA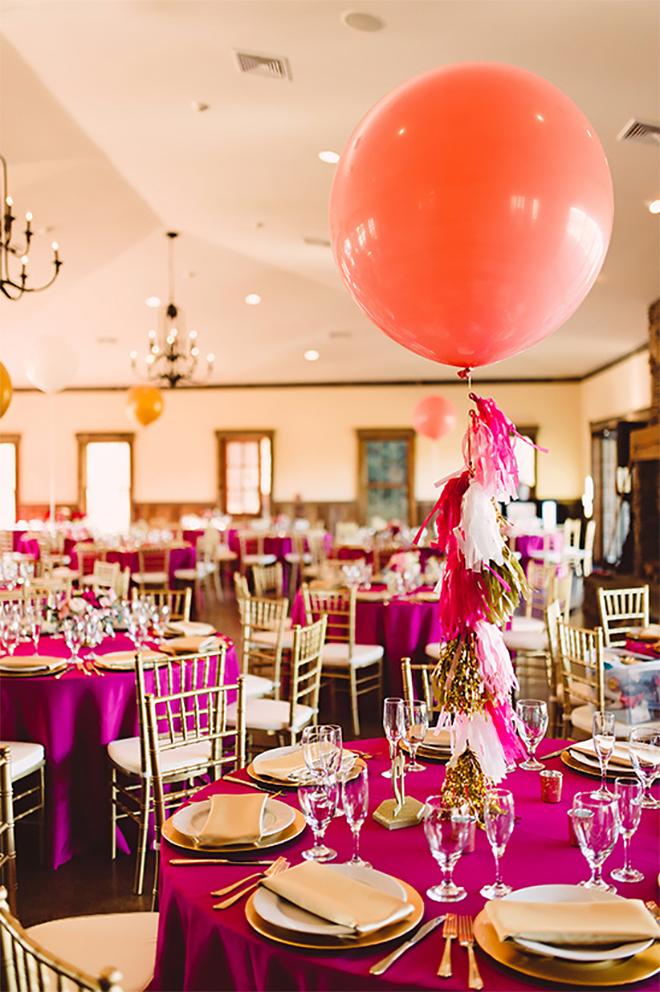 photo: Crystal Stokes Photography // planning & design: B. Childs Weddings // via: Wedding Chicks
---
CANDLES AND LANTERNS MAKE FOR A MORE TRADITIONAL NON-FLORAL TABLE
via: Martha Stewart
---
BRING IN NAUTICAL OR BEACH ELEMENTS WITH A ROPE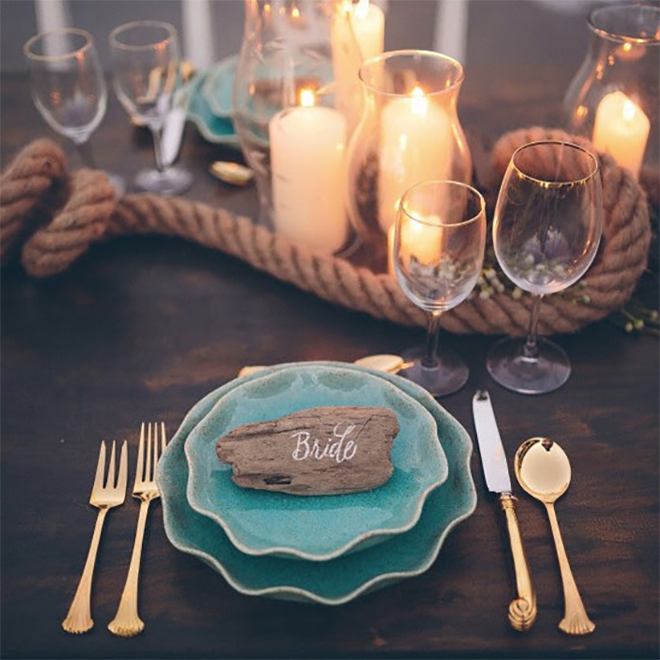 styling: Flitter Fete // via: Wedding Chicks
---
ADD SOME GLAM TO A DRIFTWOOD LOG FOR A NATURAL AND ELEGANT LOOK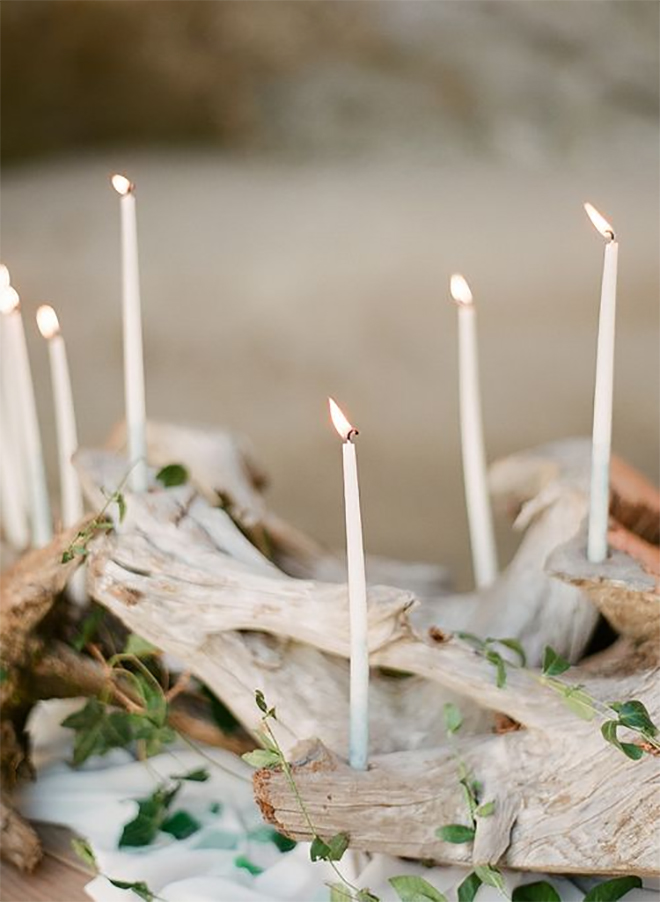 styling & photography: Lexia Frank
---
LAYER SPRIGS OF FORAGED GREENERY ON TOP OF UNIQUE TEXTILES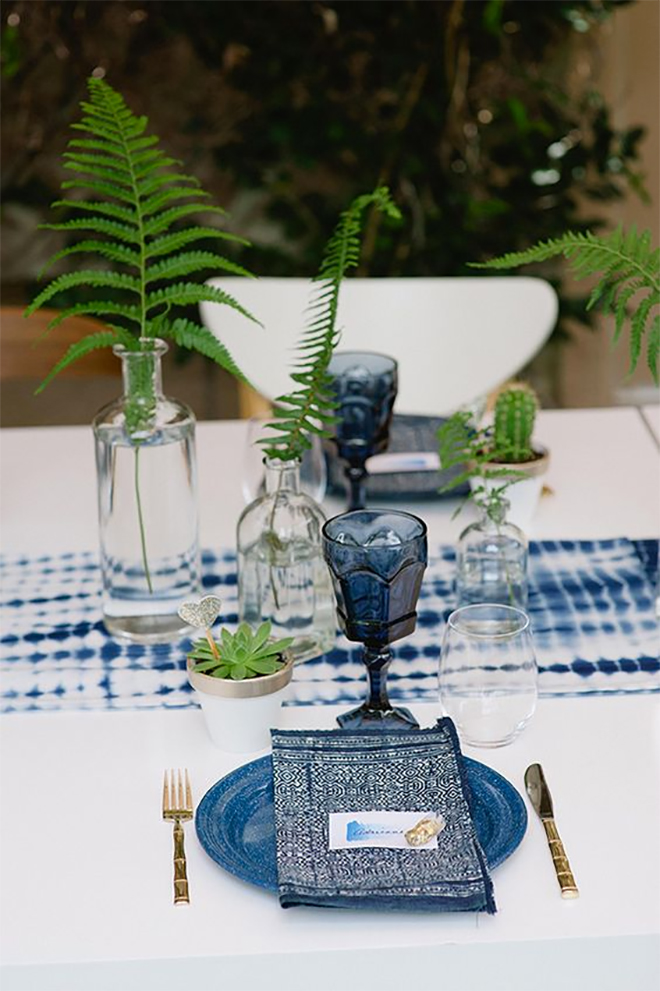 styling & design & rentals: Raise The Bar Productions // photo: John Newsome // via: 100 Layer Cakelet
---
COTTON BRANCHES ADD NATURAL CHARM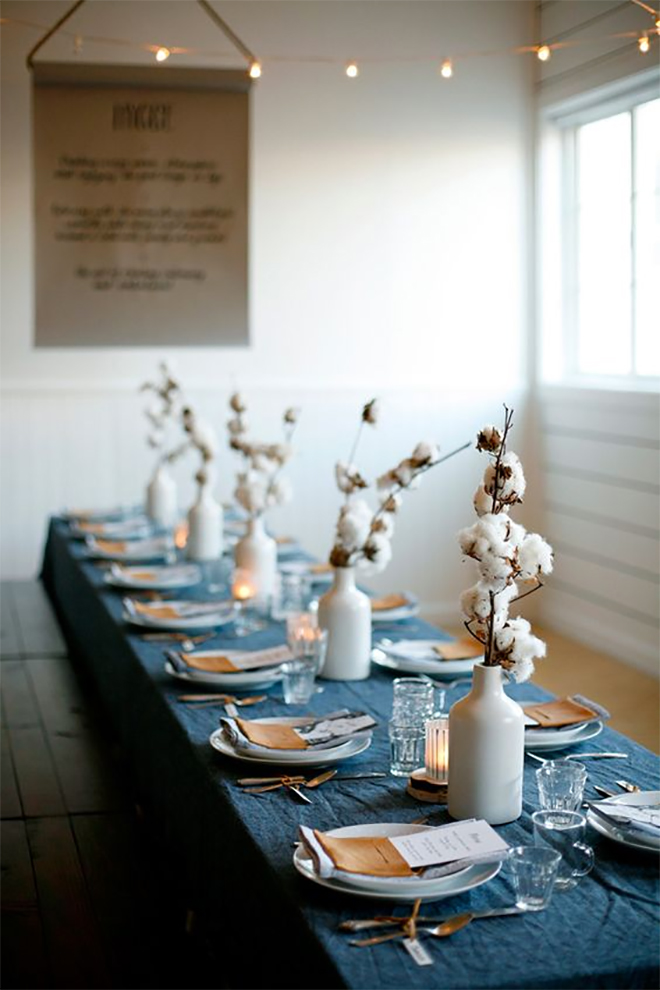 styling & design: Jenn Elliott Blake // photos: Belathee // via: Scout
---

Lauren Koster is the owner of I Love Love Events, a New York based wedding planning company that specializes in the unique and handmade look. Her eclectic style and modern hipster vibe always has us entranced. We always love when she graces our blog with her monthly "Steal This Style" article. Want to know more? You can personally follow or find her from these links below:
website // blog // instagram // facebook // twitter // pinterest
---
No related posts found.