"When I first met Meredith eight years ago when we both worked at a golf course together I learned very quickly just how amazing of a person she was. We quickly became friends and have kept in touch over the past eight years! When Meredith messaged me about the possibility of photographing her and Derek's engagement and wedding images, I was ecstatic! Derek and Meredith are a dream to photograph! During their engagement session their love was evident and their laughter and smiles really made my job so easy. Their session took place in downtown Columbus where we explored Germantown, went to a beautiful park, and then ended the evening soaking in the golden light with an amazing view of downtown Columbus. Everything about their session was just perfect! One thing I love is when a couple is just so naturally in love that everyone can't but smile around them. Derek and Meredith made me smile their entire session! Their love is so natural and I cannot wait to capture their wedding day!" – Kelli Lynn Photography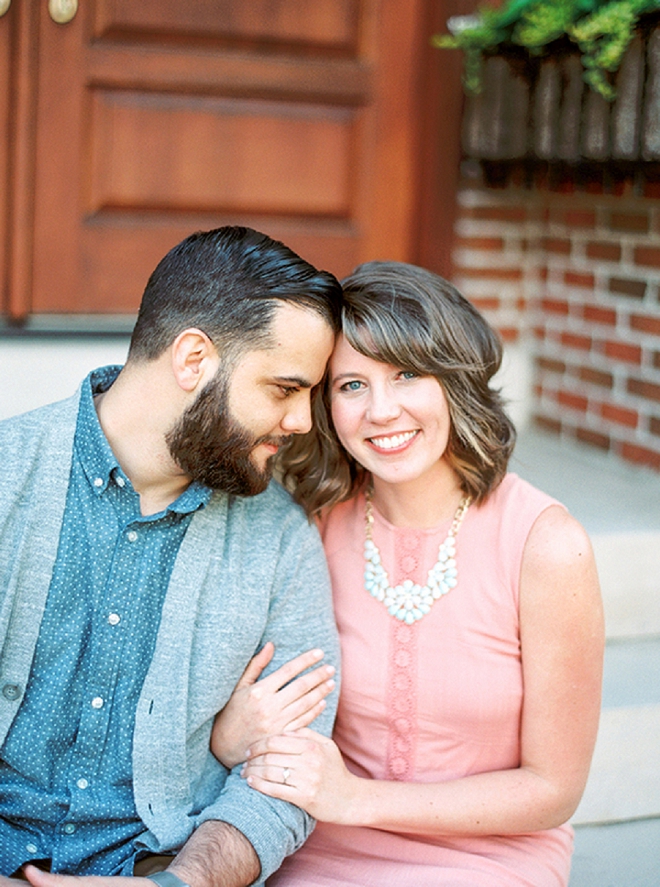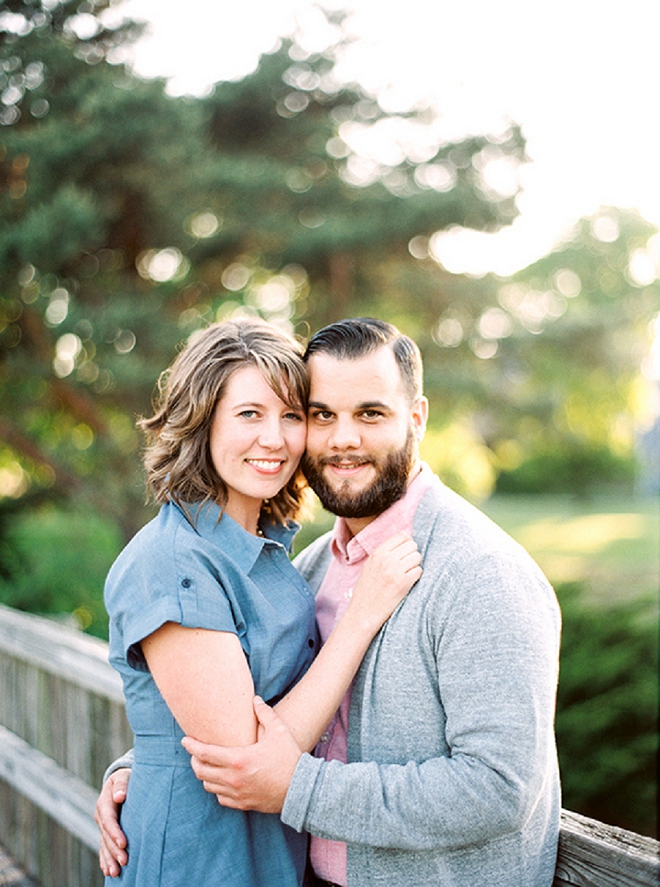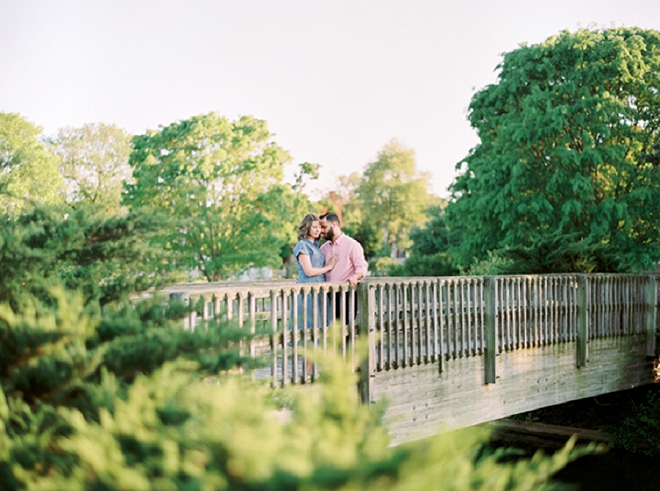 How did you find your photographer?
Kelli Wellman has been a dear friend of mine since about 2007 when we worked together at a local golf course. As we both left that golf course and pursued our own goals and aspirations, I noticed Kelli developing into an amazing photographer. When it came time to decide who would be our wedding photographer, there was no question–Kelli Lynn Photography.
What are you DIY-ing for your wedding?
My fiancé and I want our guests to have a great experience celebrating with us… but without breaking the bank. We've decided to create our own centerpieces using wine bottles, DIY glass-cutter and candles to create our own original, warm votives. We've also decided to recruit help from friends and family and try our hand at creating our own floral arrangements. We actually have an instructional class in floral arrangements this coming Thursday, in fact.
What are you looking forward to the most?
What I'm most looking forward to the most is seeing my fiancé (soon to be husband) and committing to sharing our lives, supporting one another and loving one another as long as we live. I can't wait to show my love for my very best friend on January 27. -Meredith, the bride
Event Credits
Photographer: Kelli Lynn Photography // Engagement Ring: Mark Armstrong's Goldworks