Hi friends, it's Lauren from I Love Love Events here sharing a few original, unique and informative ideas for your wedding program. Once upon my career aspiration was to design stationery products. While I only dable, paper goods are close to my heart and one of my very favorite details of a wedding. The invitation is the opener, of course you want that to look beautiful, but I love to get creative with my client's programs. Traditionally you include the bridal party and families, as well as the order of operations for the ceremony, but there is so much more room to play. Guests love to have something to look at as they wait for the ceremony to start, so why not add some fun facts about the couple. Another great idea is to have the programs double as something to wave or toss during the recessional, or a fan for a hot outdoor ceremony. Here are 15 amazing wedding programs to spark your imagination. Some are available through our Wedding Etsy Shop and several are DIYs by the bride!
---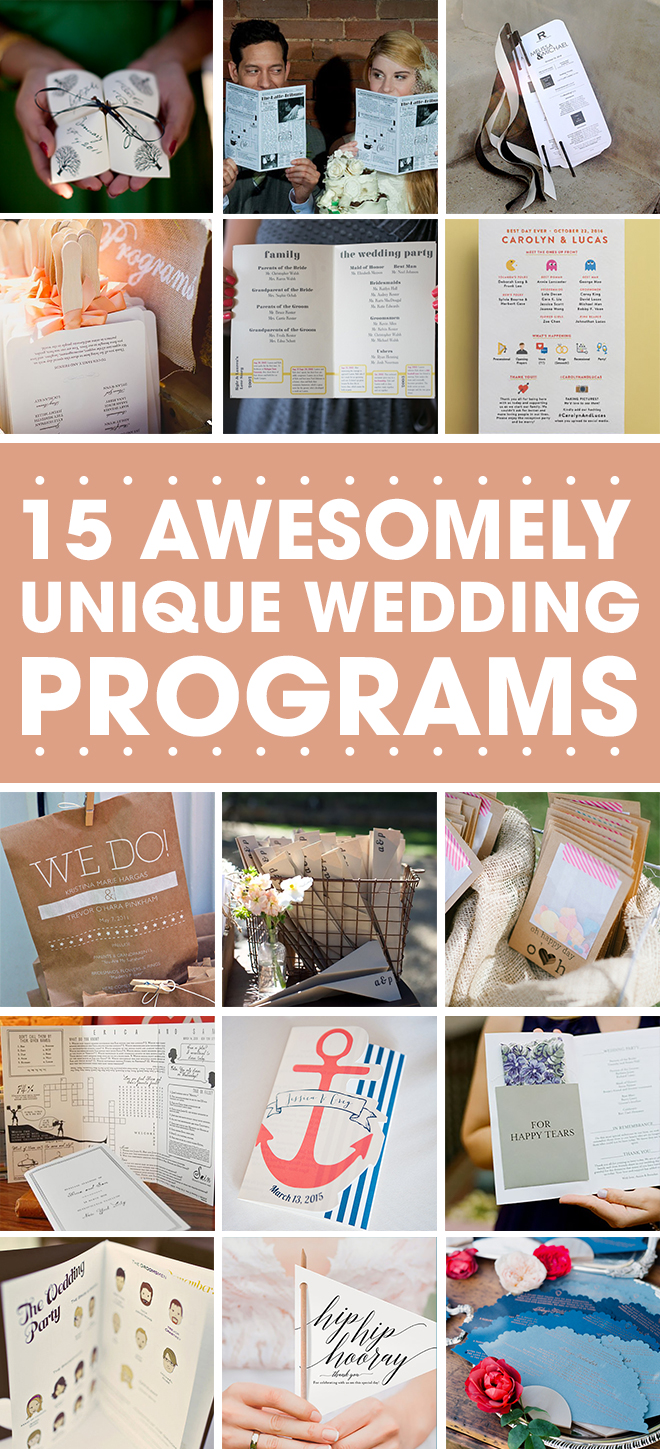 ---
COOTIE CATCHER PROGRAMS ARE SO NOSTALGIC
purchase from Alchemy Hour Designs on Etsy
---
GET THE NEWS ABOUT THE COUPLE BEFORE THEY WALK DOWN THE AISLE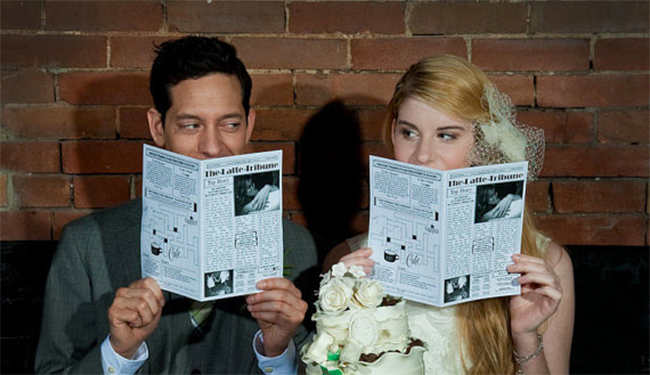 purchase from Ko Two Designs on Etsy
---
FESTIVE PROGRAMS TO WAVE AFTER THE KISS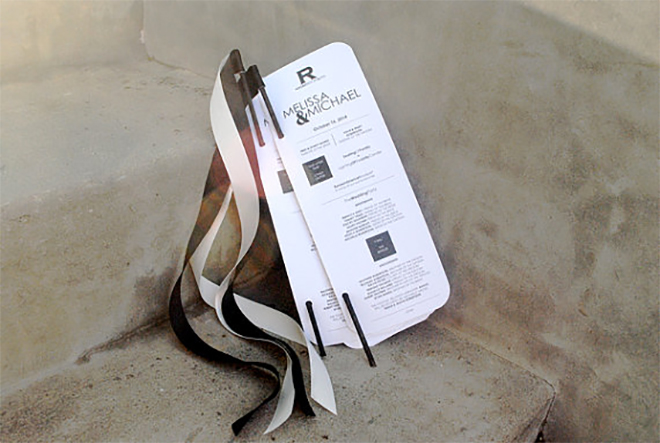 purchase from Harmony Creative on Etsy
---
FAN PROGRAMS WORK DOUBLE DUTY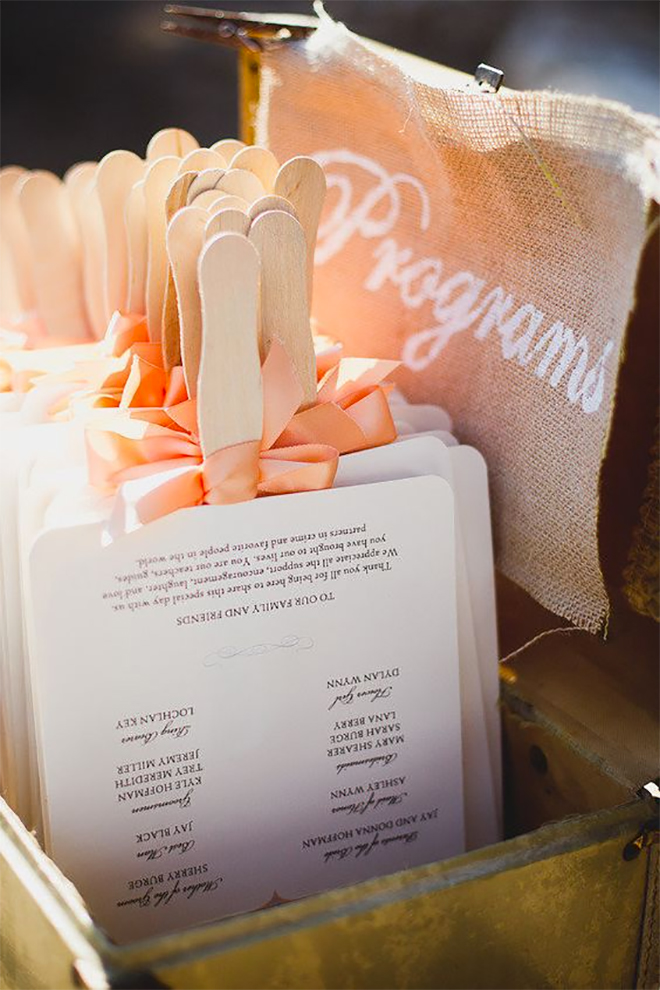 photo: Jenny DeMarco // design: Inviting Pear // via: Style Me Pretty
---
A TIMELINE GIVES AN OVERVIEW OF THE COUPLE'S STORY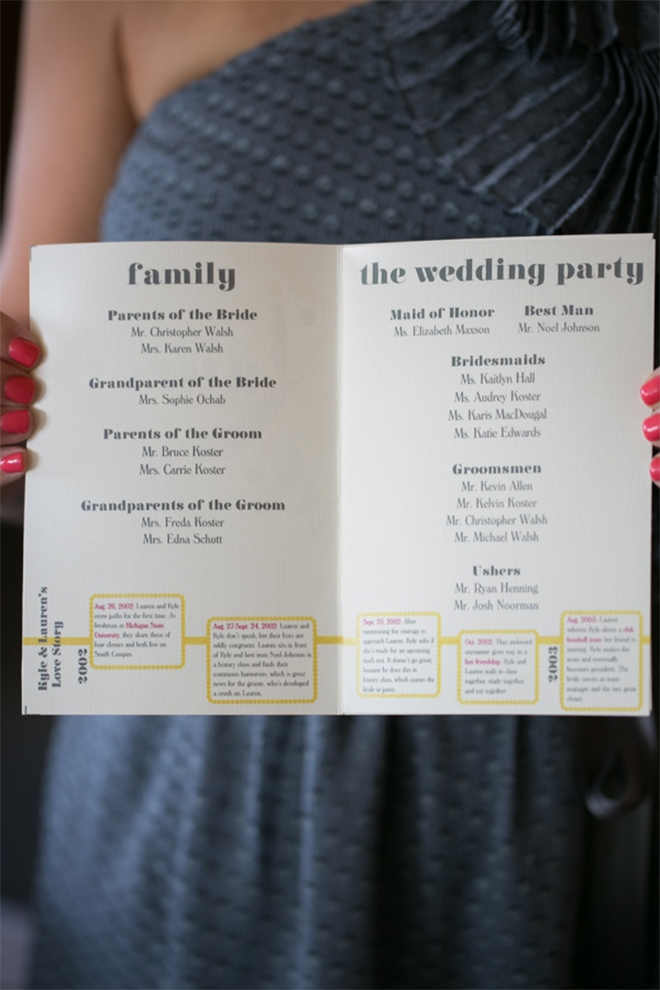 photo: Lizzie Photo // design: I Love Love Events // via: Something Turquoise
---
INFO GRAPHICS ARE A DARLING WAY TO SHARE PROGRAM INFORMATION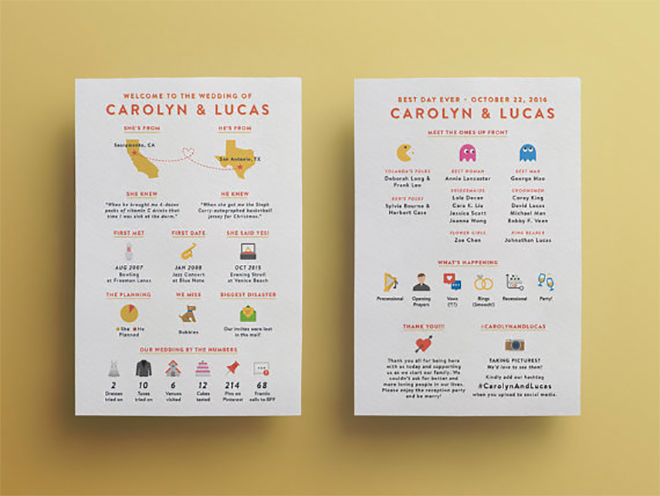 purchase from kokoro on Etsy
---
A RUSTIC AND MODERN POUCH FILLED WITH POM POMS!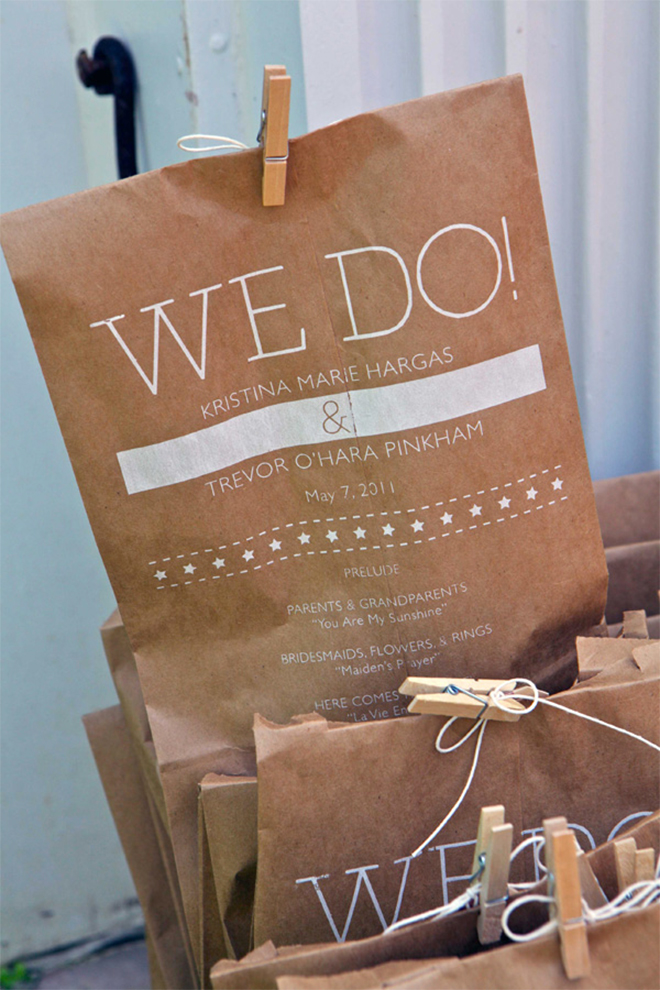 design: Joel Loera // via: Under Consideration
---
PROGRAMS WITH SOME ELEVATION, LOVE THESE CHEEKY PAPER AIRPLANE DESIGNS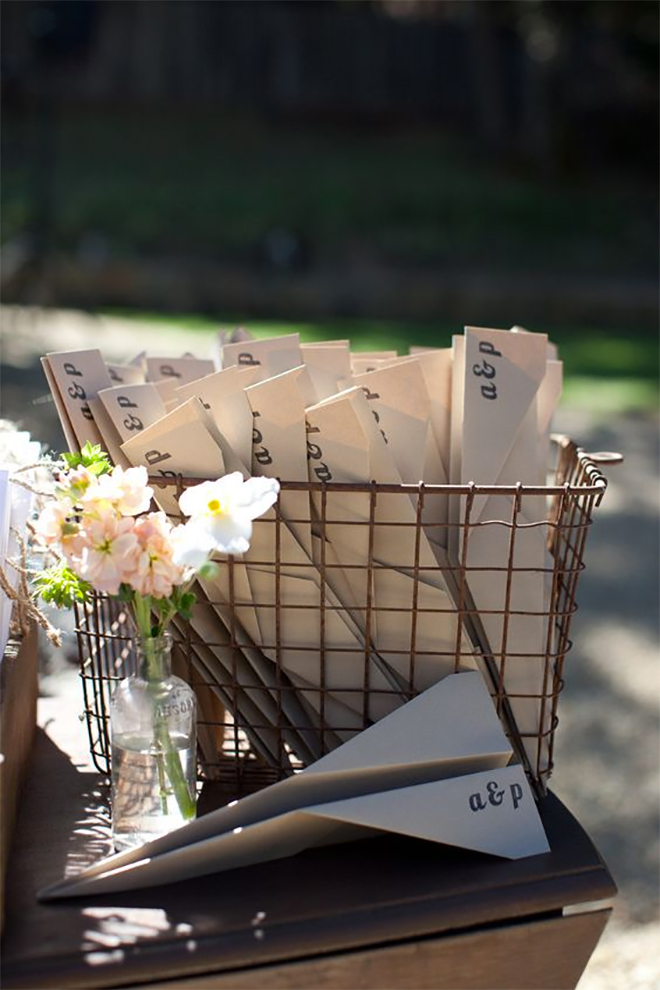 DIY by the bride // photo: Lili Durkin // via: Style Me Pretty
---
CONFETTI PROGRAMS OFFER GUESTS SOMETHING TO TOSS POST KISS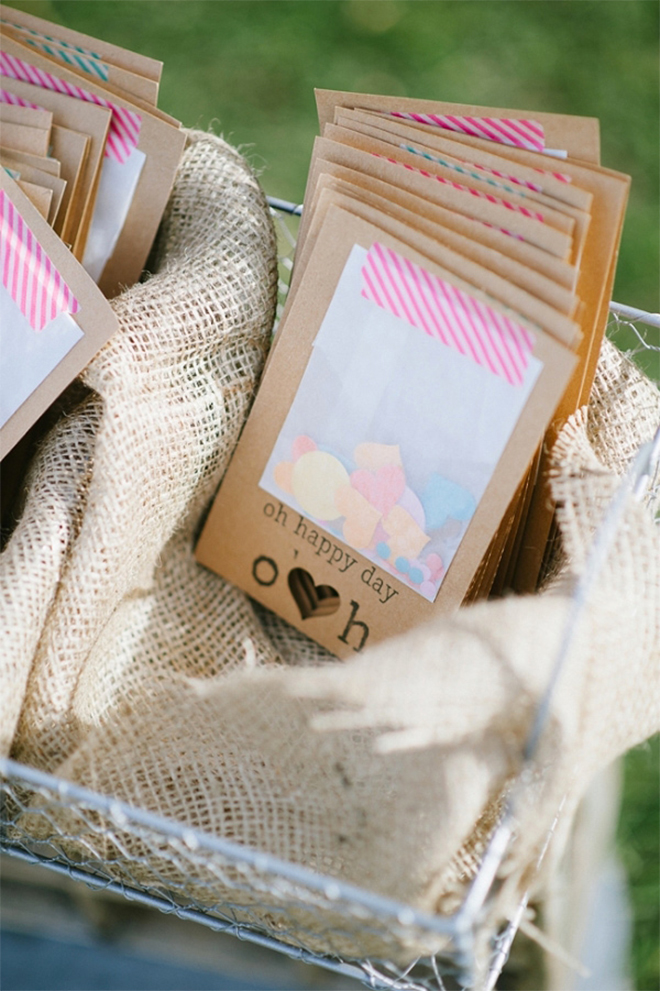 photo: Justin & Keary Weddings // via: Ruffled
---
WE ARE CRAZY ABOUT THIS PUZZLING PROGRAM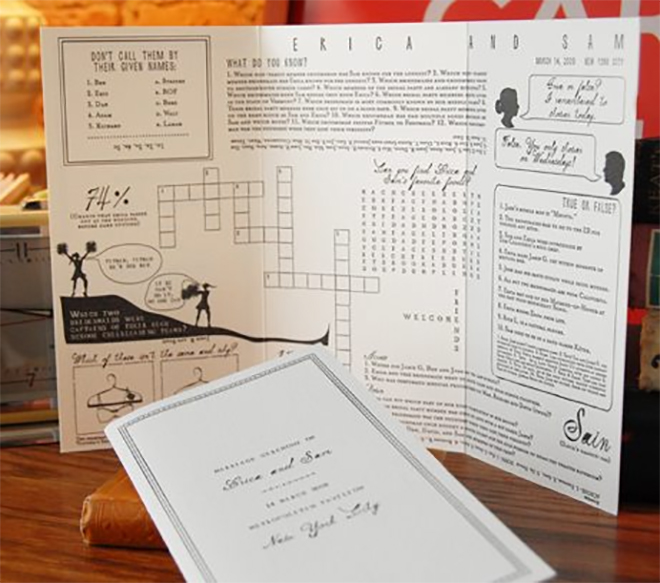 design: Mr. Boddington // via: Pretty Simple
---
LOVE A UNIQUE, PERSONALIZED TWIST ON A CLASSIC DESIGN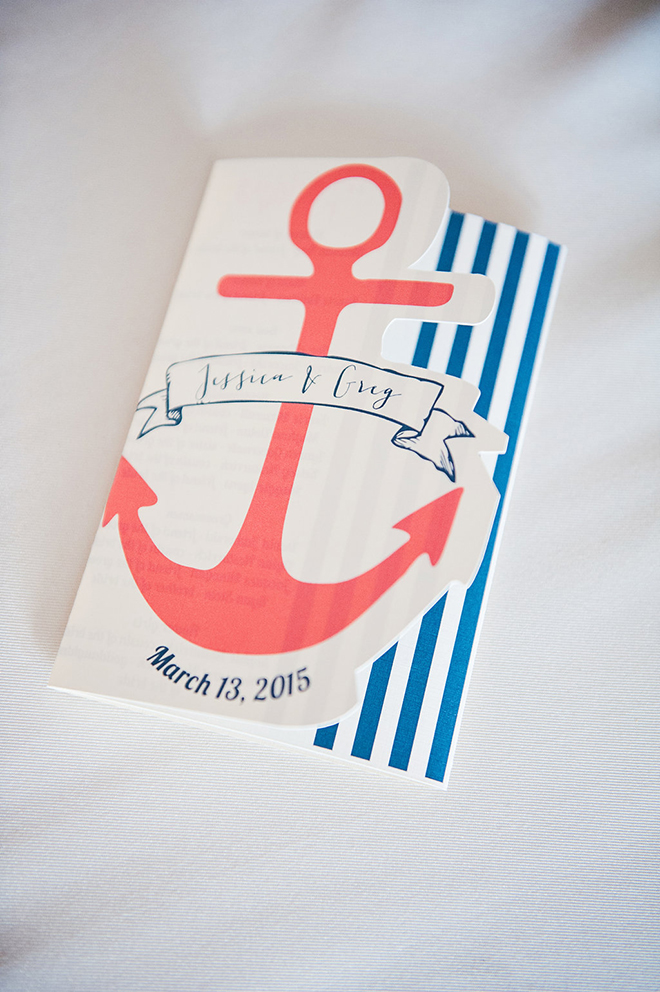 photo: Pennacece Photography // design: I Love Love Events
---
IT'S A BRILLIANT IDEA TO INCLUDE A HANKIE IN A WEDDING PROGRAM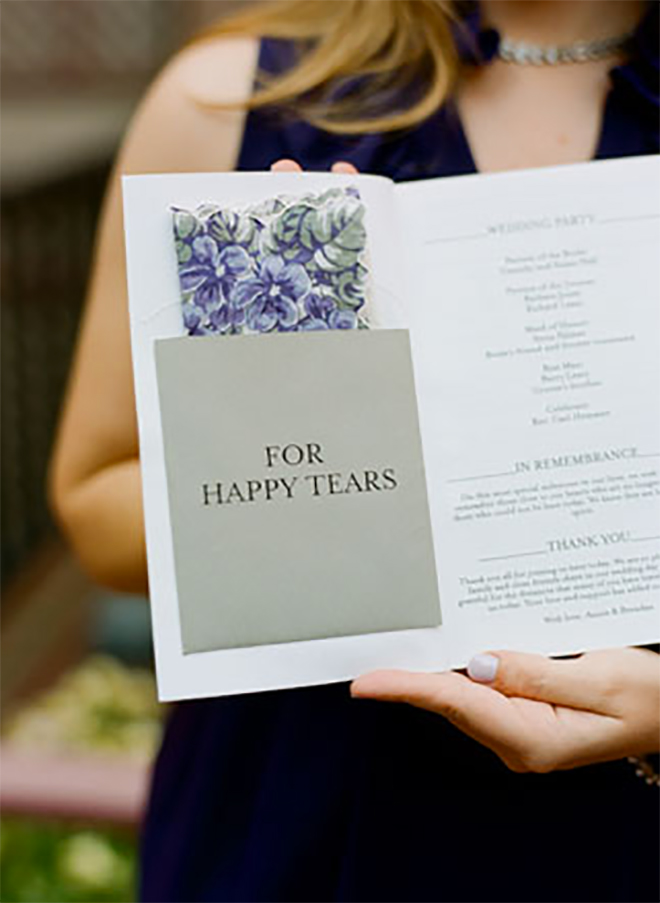 DIY by the bride // photo: Kate Headley // via: Green Wedding Shoes
---
STEP UP YOUR WEDDING PROGRAM GAME WITH AN ENTIRE BOOKLET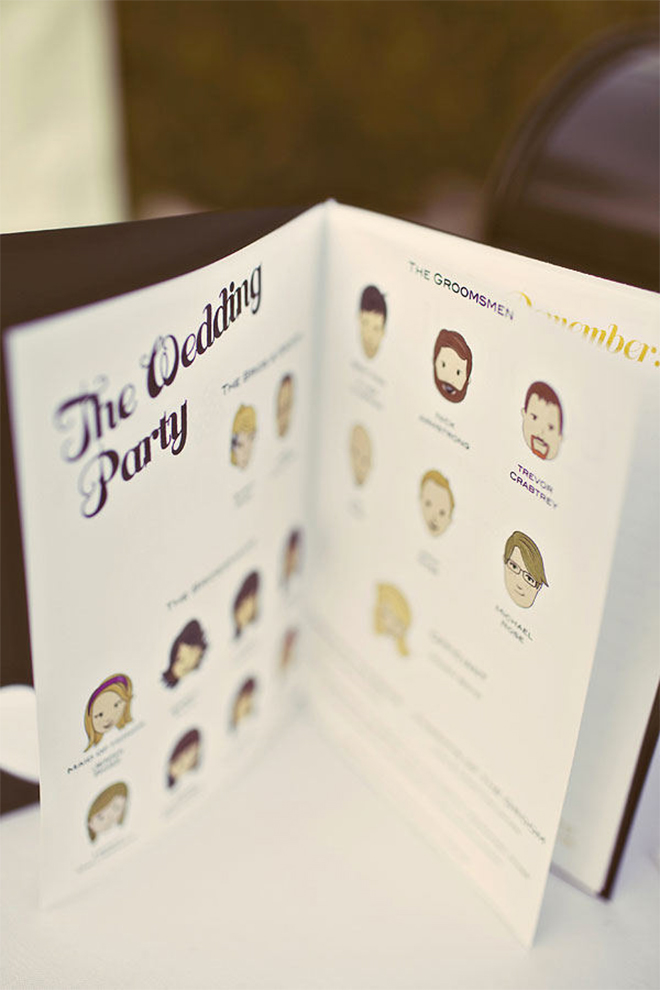 DIY by the bride // photo: Amelia Lyon // via: Style Me Pretty
---
THESE PROGRAMS DOUBLE AS FLAGS TO WAVE DURING THE RECESSIONAL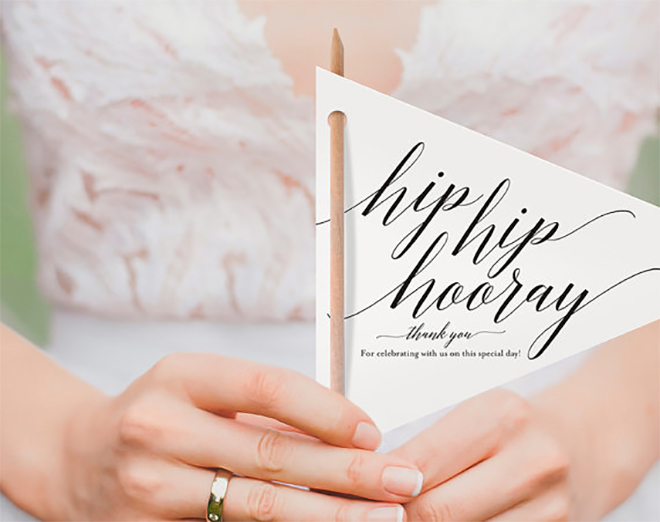 purchase from Bliss Paper Boutique on Etsy
---
THESE TONAL, LAYERED PROGRAMS ARE SIMPLY STUNNING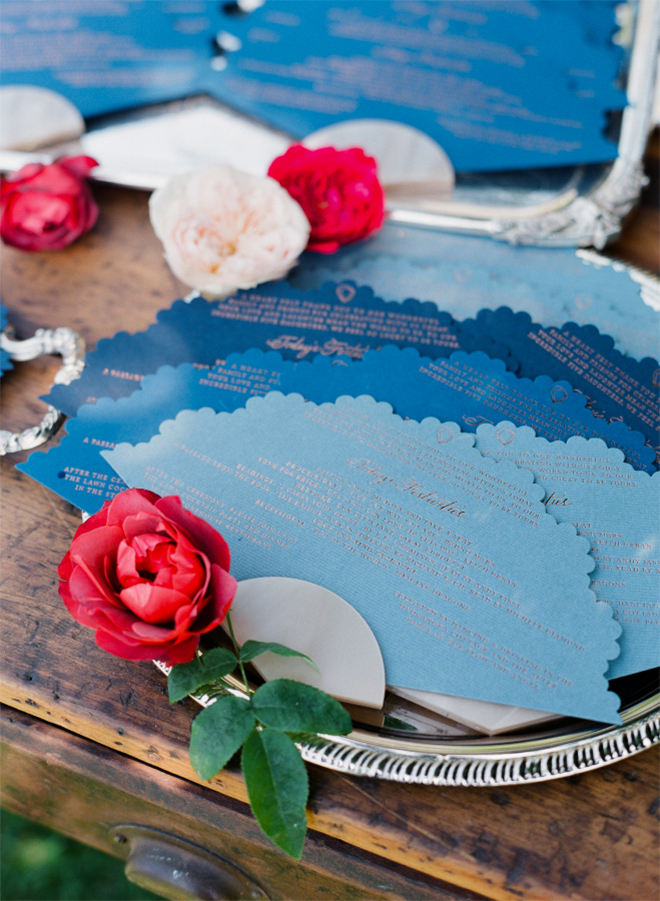 photo: Corbin Gurkin // design: Tiny Pine Press & Pitbulls and Posies // via: Style Me Pretty
---

Lauren Koster is the owner of I Love Love Events, a New York based wedding planning company that specializes in the unique and handmade look. Her eclectic style and modern hipster vibe always has us entranced. We always love when she graces our blog with her monthly "Steal This Style" article. Want to know more? You can personally follow or find her from these links below:
website // blog // instagram // facebook // twitter // pinterest
---
No related posts found.