It's Saturday and it's summer time! The beach, which is about 40 steps from my home, is at it's best and all the passersbys are making it hard for me to work – and not follow them to the shore! I've had a super busy week… prepping for something extra-exciting that's happening next week!!! Can't wait to give you little peeks of what it is… I'll probably be sharing bits on my personal Instagram. Something else very exciting is starting tomorrow – Shark Week. My Super Bowl. For those who don't know, I'm a bit nuts for sharks and I look forward to being glued to the tube, each night, soaking in the latest shark research with a large glass of red wine. I hope that whatever your weekend or next week brings your way, that it's as exciting to you ask Shark Week is to me! Thanks as always for stopping by!
Image Courtesy of: Karen Theresa Photography
---
Shark Week Swag Link Love:
---
---
Love this Shark:
I picked it up at Home Goods and I love looking at it everyday… as it hangs above my desk!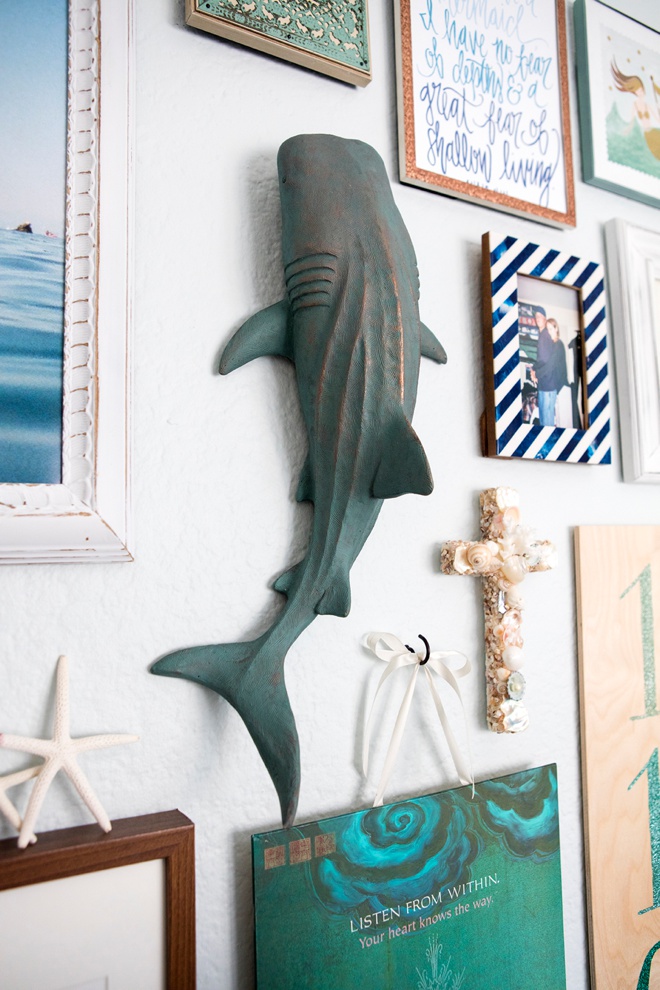 ---
No related posts found.