"There's always a way to make a country "hunting" theme perfect for a wedding + our bride Marissa envisioned it perfectly! Soft hints of a true country couple accented this lovely day, including wooden based centerpiece with antlers, camouflage koozies and bullet casings in the boutonnieres, just to name a few! Of course, we can't forget about their outstanding slogan for the day… The Hunt Is Over! Oh, and did I mention that Brandon works at an alligator farm? How cool is that!" –Jaclyn Fraser of At Last Wedding + Event Design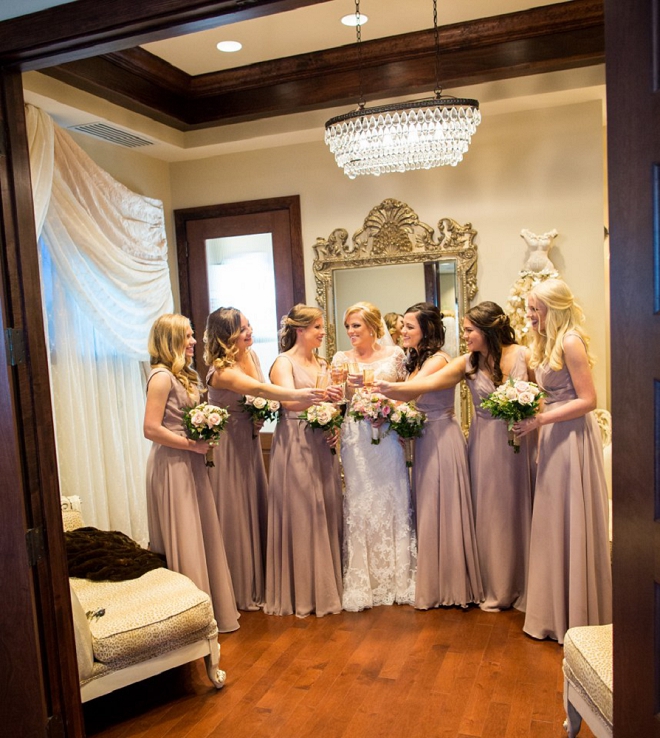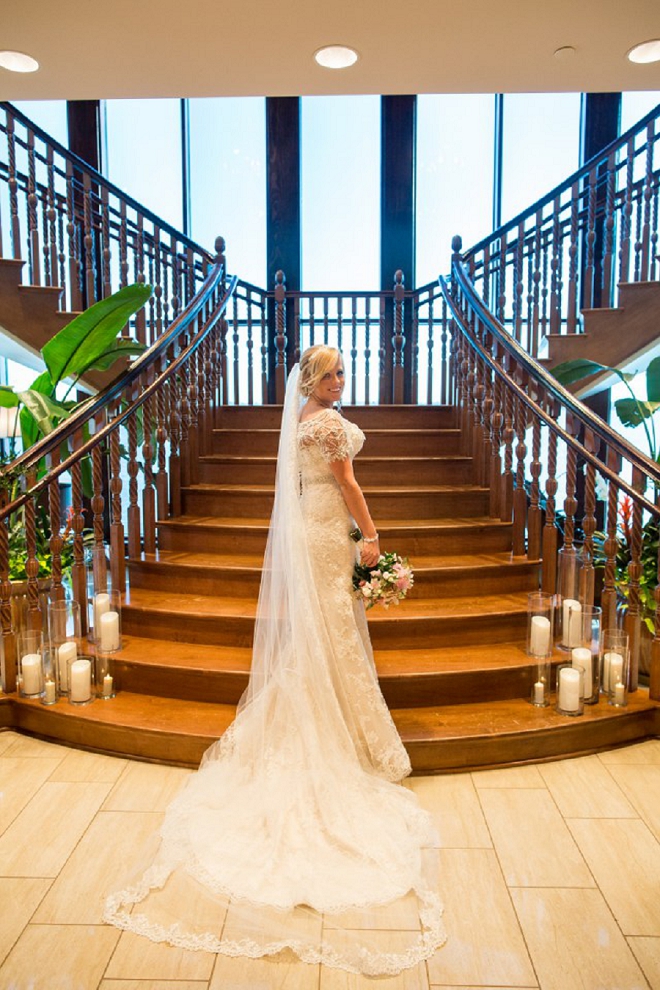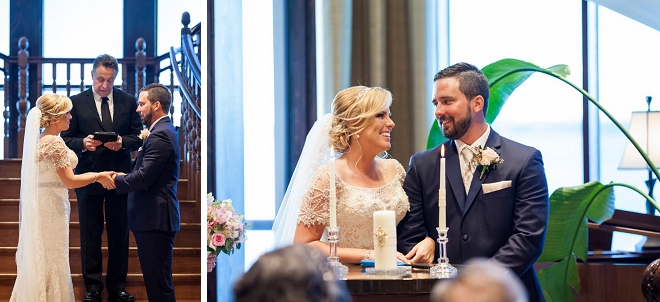 What is your favorite wedding day memory?
For the very last song of the night our DJ played "Friends in low places" by Garth Brooks, a true crowd-pleaser. At first everyone was singing along and dancing… Then our family and friends started to circle around my new husband and I; leaving only us in the middle. At that moment surrounded by all our family and friends, so in love, singing at the top of our lungs we felt like the luckiest people in the world. It just doesn't get any better than that.
What did you DIY for your wedding?
Yes! My Father in-Law cut all the wood we used for our center pieces and the deer antlers we used throughout the wedding belonged to my Husband, Brother-in-Law and Father-in-Law. My Sister and I made our seating chart out of an old wood door. It was a true southern wedding!
Something old, new, borrowed and blue?
Something old was my engagement ring. The four diamonds that run down each side of my ring came from my Grandmother's wedding ring. Something new was my wedding dress. Something borrowed was my in-laws champagne glasses they used at their wedding. Something blue was my garter.
Any advice for brides currently in the planning process?
Once you have decided on your theme and have a general sense of how you imagine your wedding day, get off Pinterest. Stop trying to recreate someone else's day and start creating your own. You'll be less stressed and the day will be uniquely yours. -Marisa, the bride
Event Credits
Wedding Coordinator: At Last Wedding + Event Design // Photographer: Sara Kauss Photography // Venue: Tavares Pavilion on the Lake // Catering: Big City Catering // Officiant: Sensational Ceremonies // DJ: Liquid Entertainment // Florist: Special Event Floral // Photobooth: Just For You Photobooths // Hair + Make-Up: Destiny and Light