-Sponsored Post-
Minted gets the DIY bride. Since they truly understand what you need and what you're looking for, I'm thrilled to be able share some of their latest wedding invitation designs with you today! And oh, are they gorgeous! To me, the very best part about Minted is that they source every single design from an independent community of artists. Artisans from across the world actually submit their designs, then the community votes and the favorites end up being sold! Isn't that fabulous!? Second favorite part about Minted, everything can be customized. Their motto is "fully customizable until it's perfect". Which is ideal for all my creative brides out there as I know you are looking to make your wedding day sincerely unique.
ps. they also just released over 150 new designs available with real foil-pressed details for both your stationery and decor!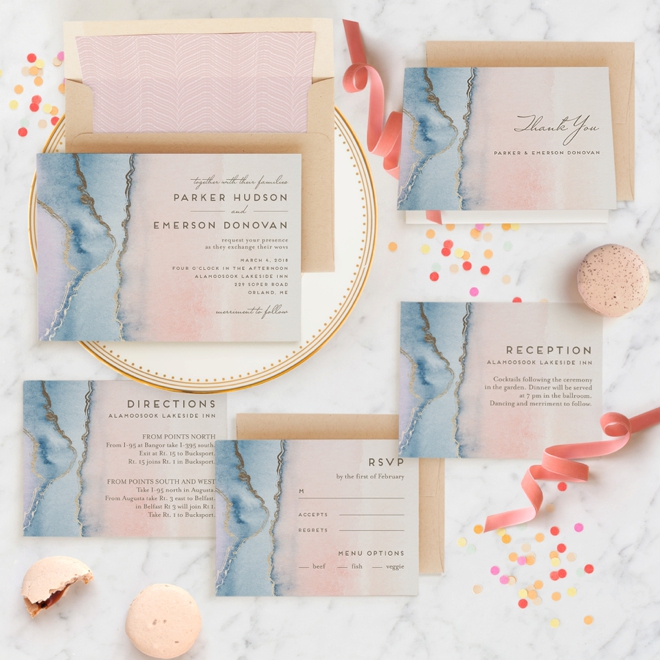 Canyon by Kelly Nasuta. With a FREE wedding website!
---
Compensation for this post was provided by Minted. All opinions expressed within this feature are those of the author.
---
No related posts found.