DIY Wedding | Kevin + Melissa
"Melissa and Kevin are rays of sunshine! They smile all the time, are madly in love and make an incredible team! I have adored them since our first meeting and every moment spent with them was nothing, but fun! The day was perfect from the temperature, sunshine, atmosphere and so on! They got married in one of the most beautiful venues in Montreal, beginning with an outdoor ceremony under a gazebo on the Canal Lachine, followed by a memorable evening in L'Ambroisie. Melissa and Kevin are very outdoorsy, they like simple and delicate things and that's exactly how I saw their wedding. There were lots of charming English Garden details, many which they made themselves {their invitations, menus, favors, signage and traditional 'crackers'} To represent one of their favorite activities together, they brought a bicycle to the reception! I feel so lucky to have this job, where I can have a great time with such sweet people. Melissa and Kevin thank you for having me along for your lovely adventure! I hope you will experience even more happiness than what we all feel when we are with you!" –Lisa Renault Photographie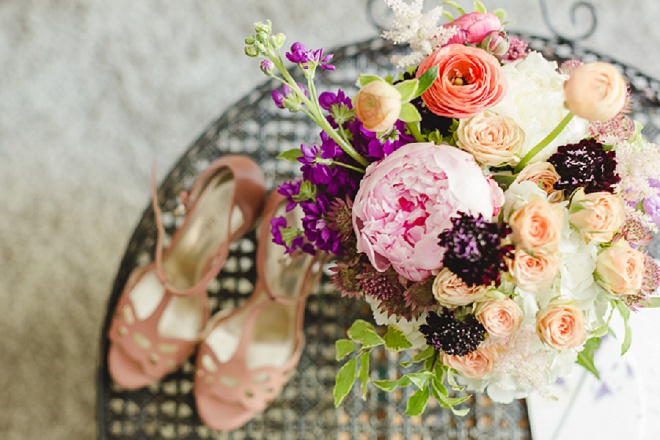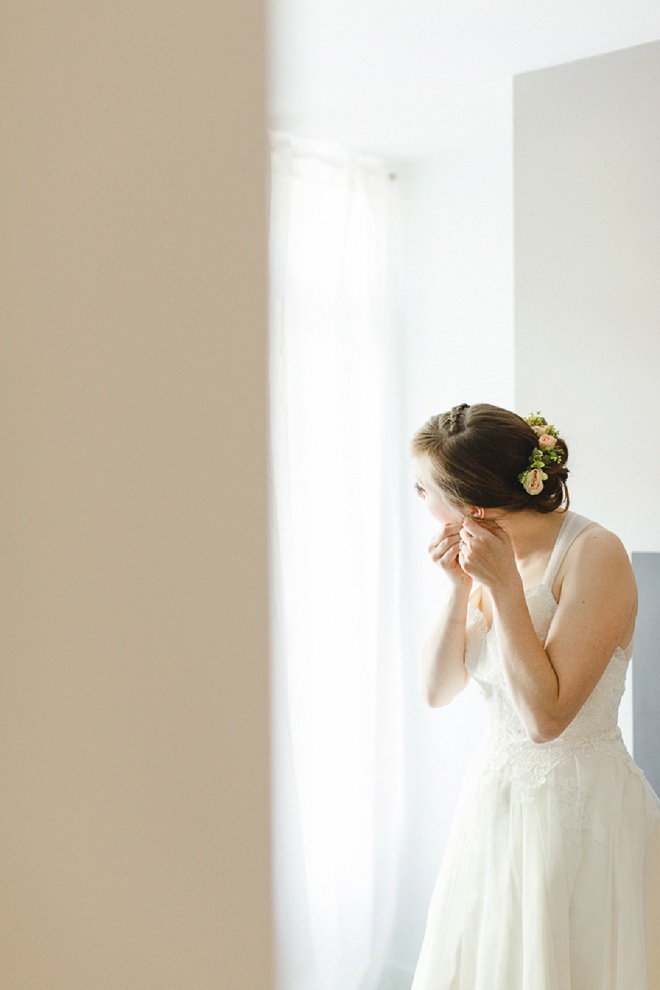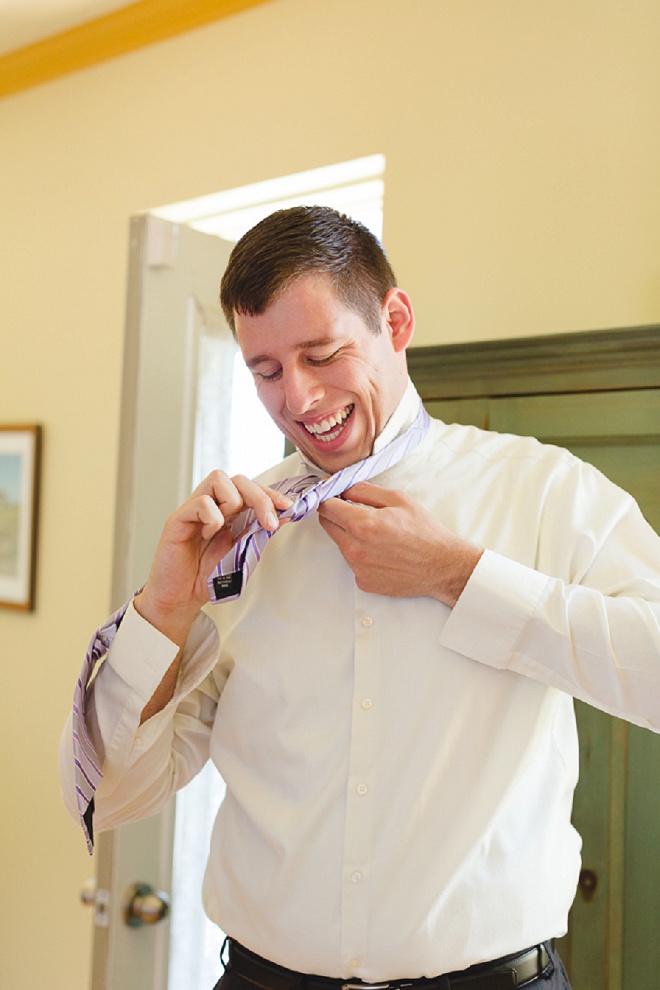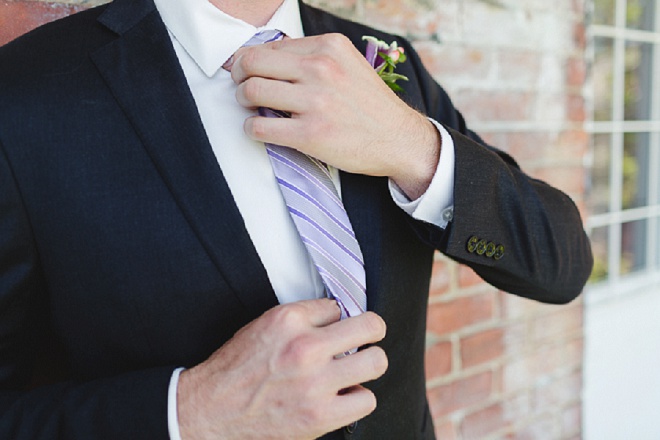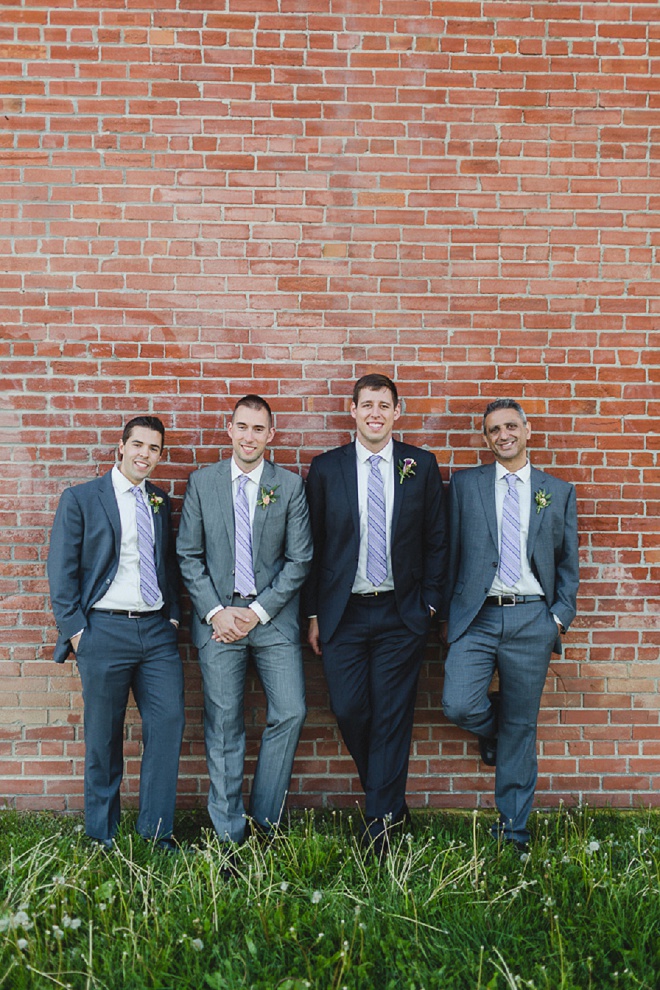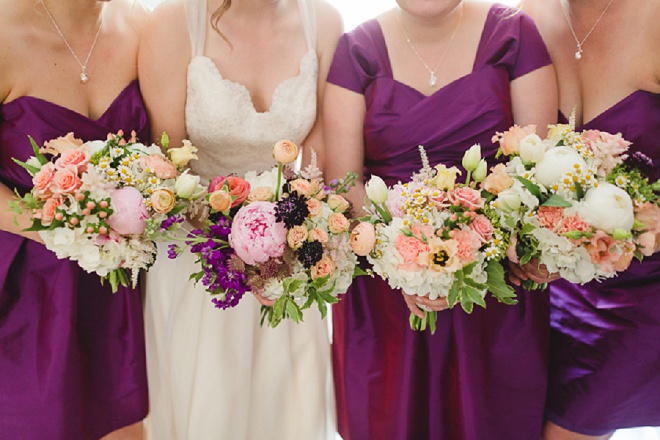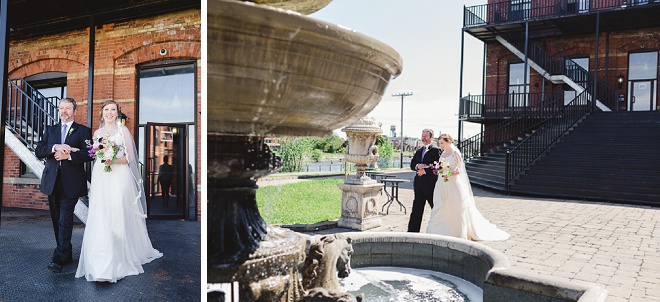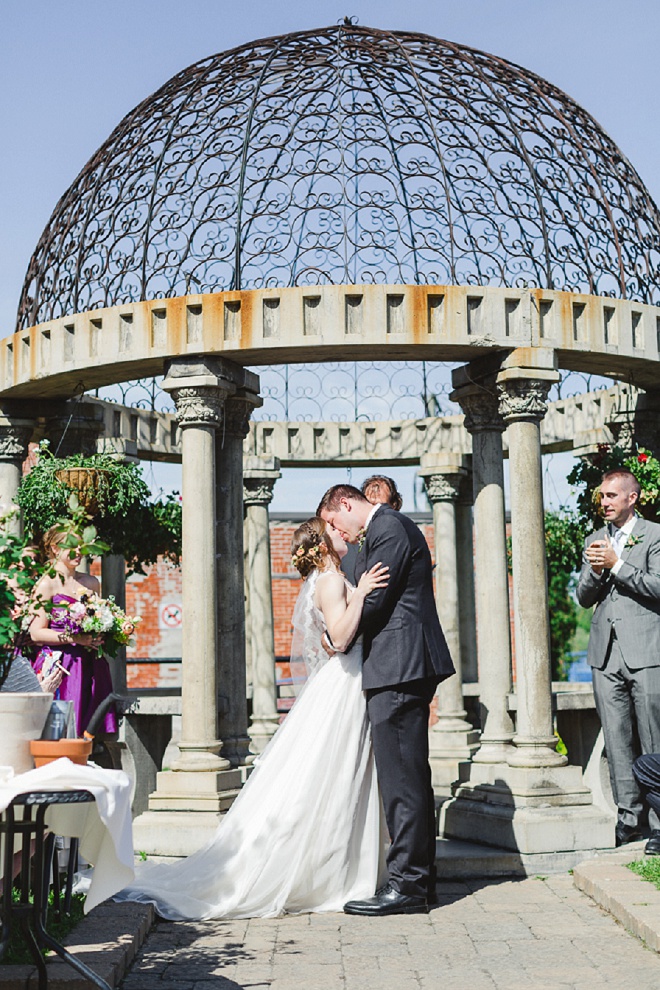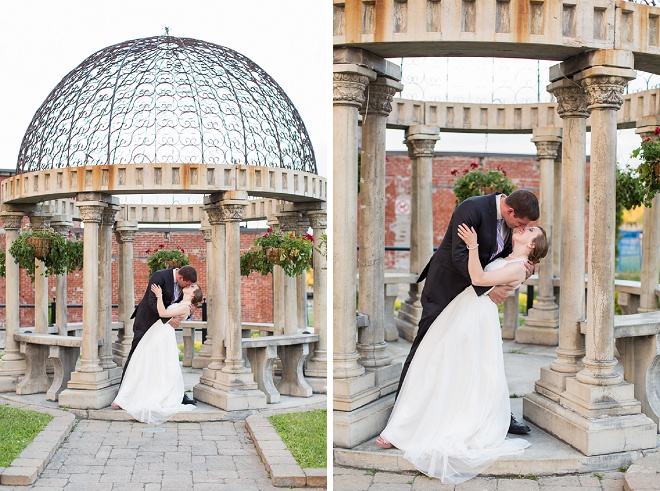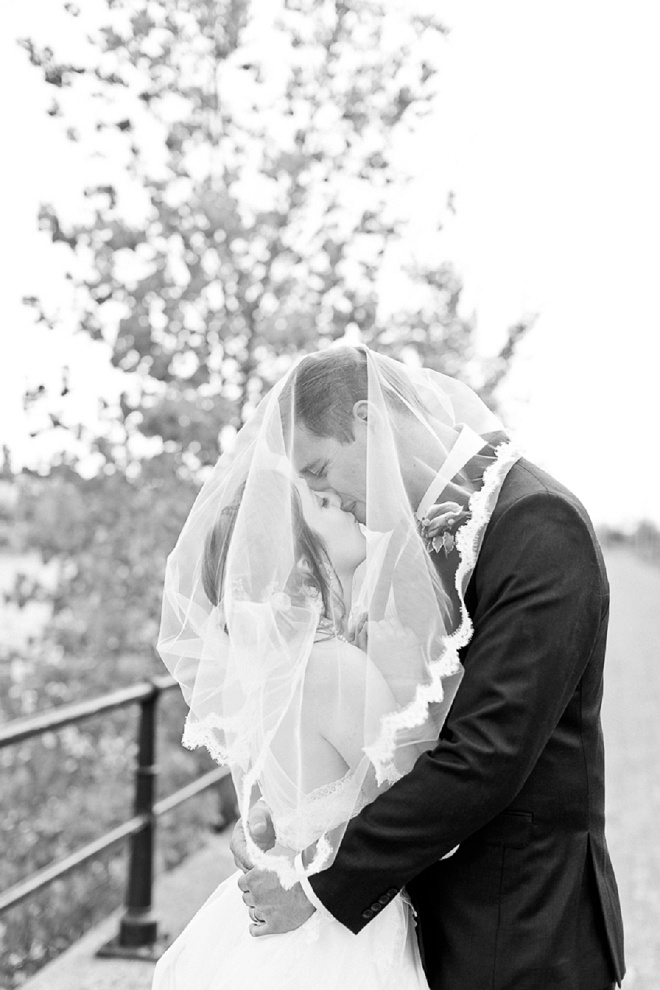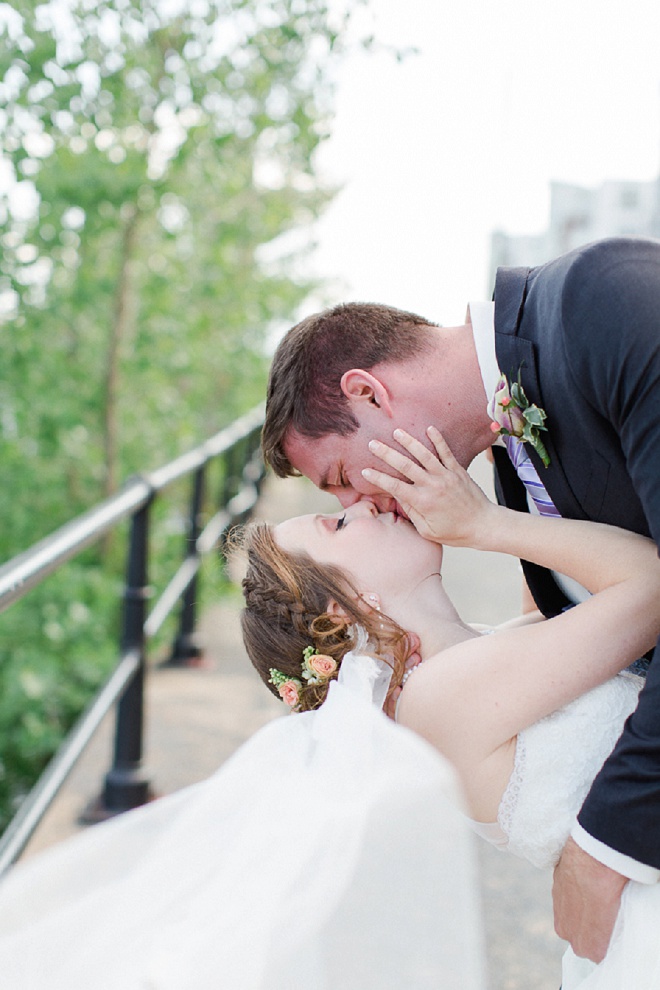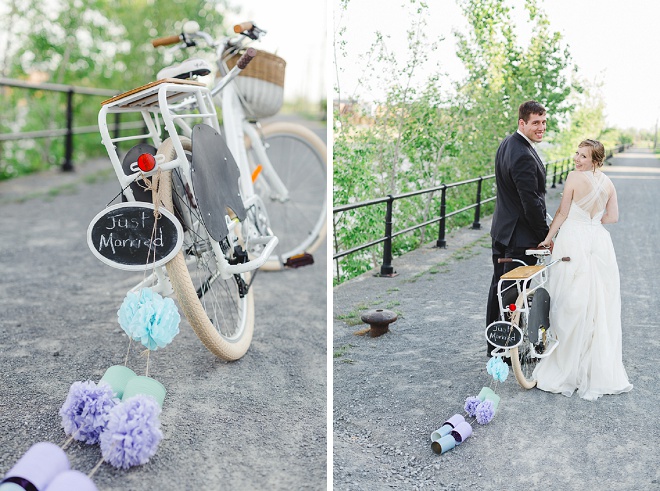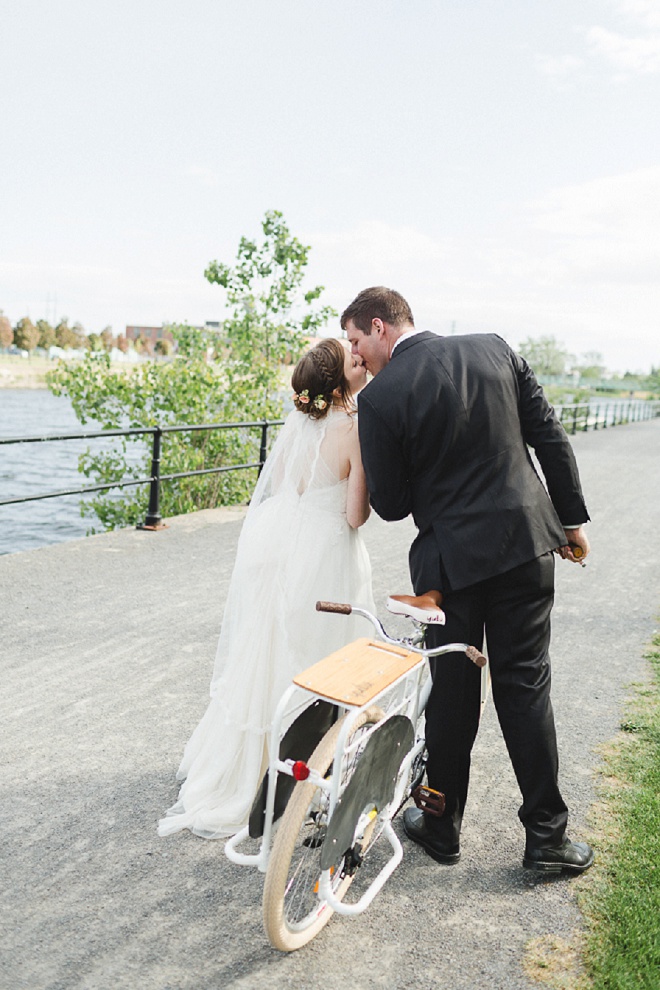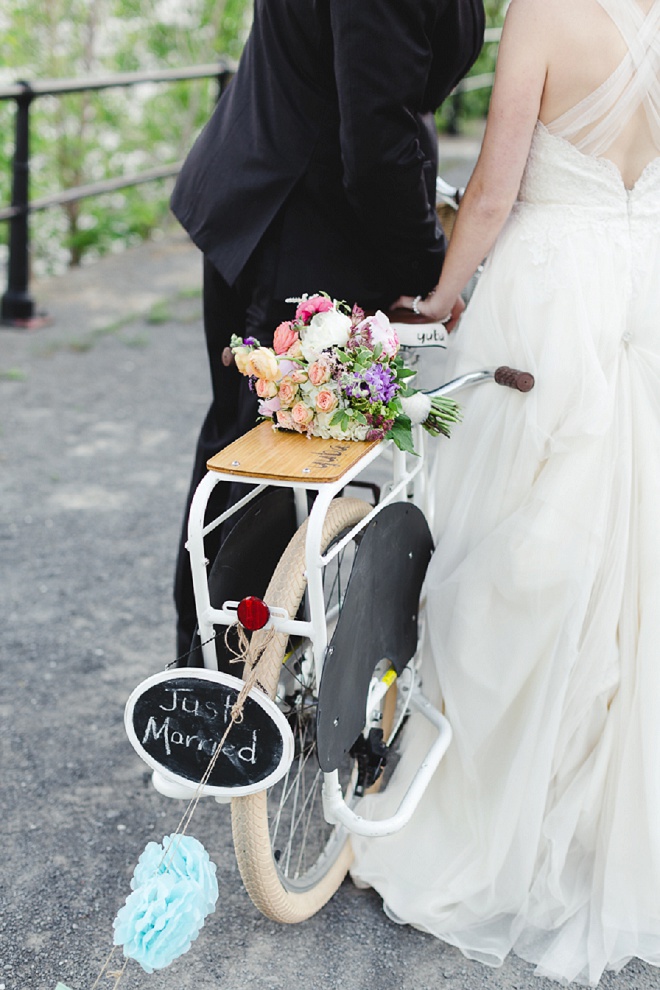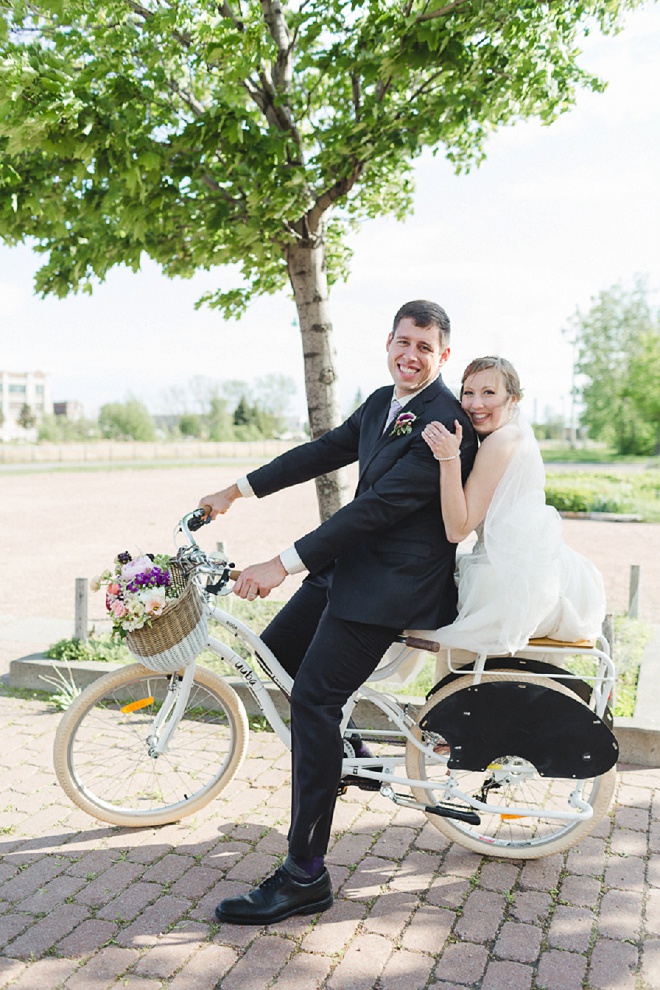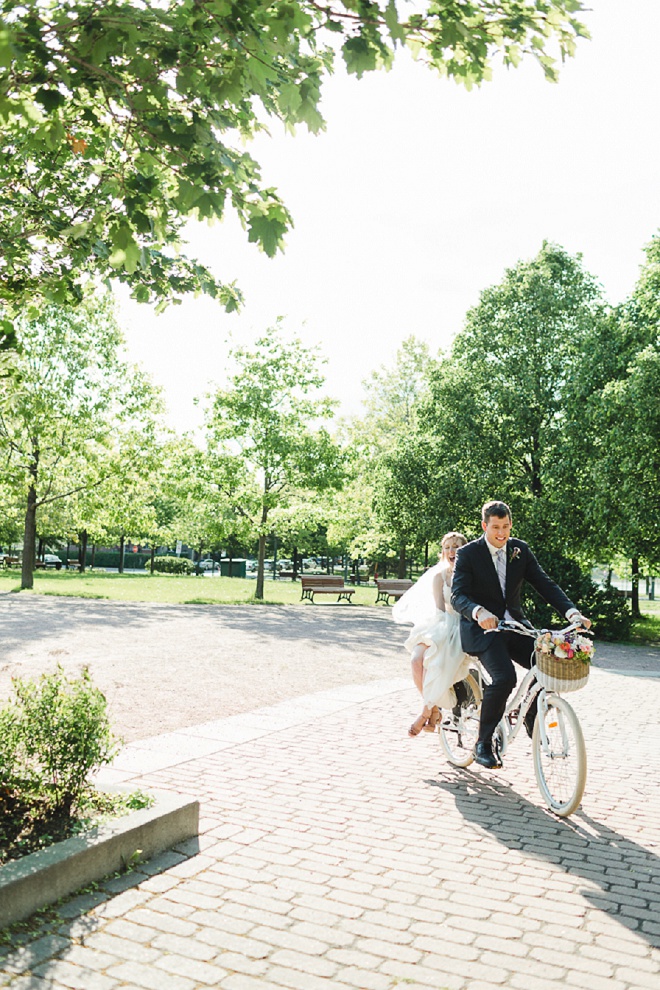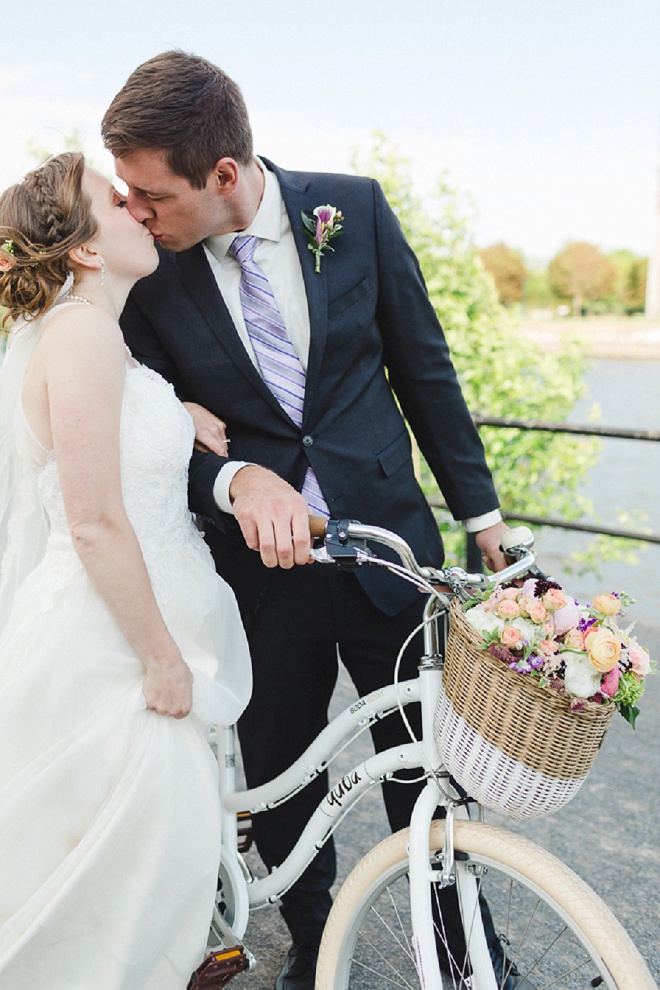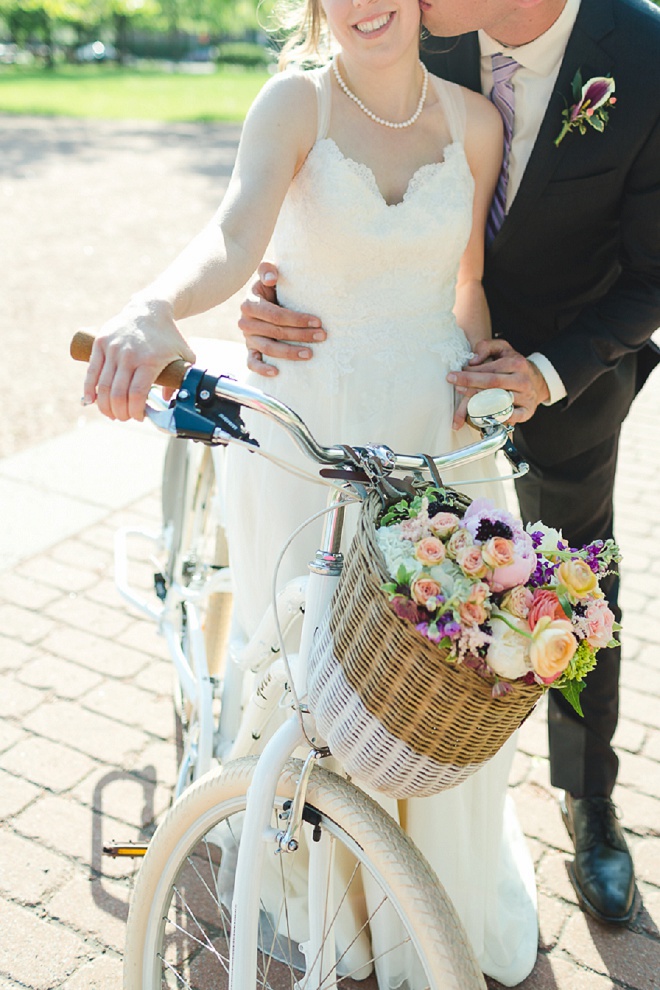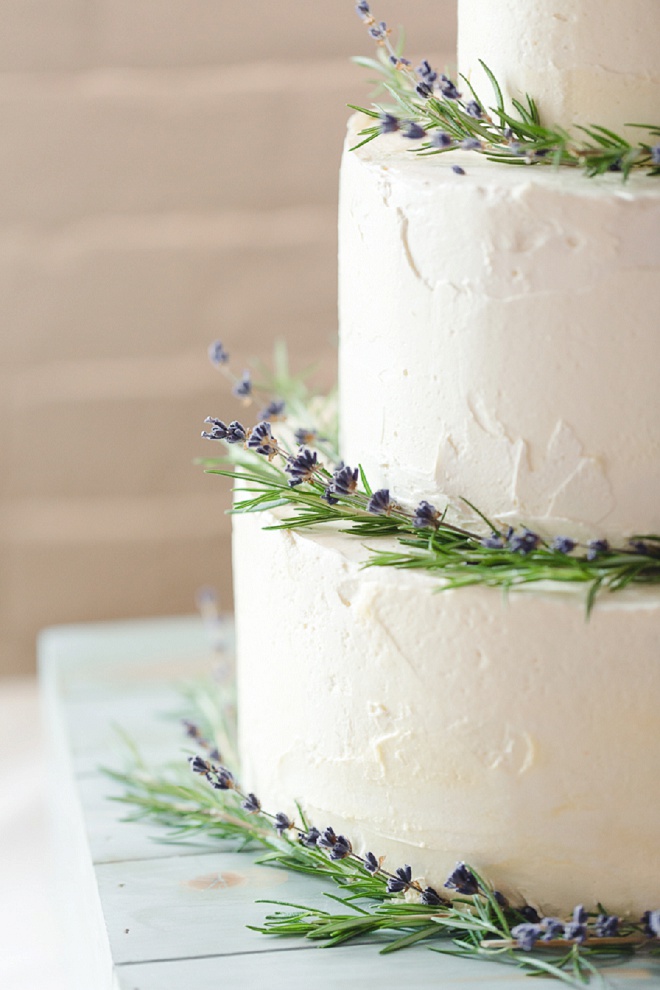 What is your favorite wedding day memory?
My favorite wedding day memory is our first dance. I am a dancer and my husband is a great partner, so we created our own first dance to "The Way I Am" by Ingrid Michaelson. It was complete with lots of footwork, spins and lifts. One of our guests took a video, which I watch every once in a while to remember how happy I was in that moment.
What did you DIY for your wedding?
We did a lot of DIY for our wedding, with plenty of help from our crafty families. First, our centerpieces, wooden boxes we made with inexpensive wood slates, filled with jars we collected and bought and placed on squares of material my Mother-in Law sewed. We made homemade "wedding" crackers with brown wrapping paper and dried flowers. These were filled with little wild flower seed paper hearts, a conversation starter and a joke that we had assembled. The cake plate was made by my Father out of reclaimed wood and painted and antiqued by my mother. Our wedding favors were little glass jars that we filled with our favorite BBQ spice rub. We also printed and cut little tags with the recipe and tied them onto the jars with burlap. We also put together a seating chart using a large frame filled with burlap and chicken wire. Each table was named for a different herb, so we found some herb sketches to watermark cards we printed with the names of the guests for each table, and clipped these to the chicken wire. There were several other details we put together like wands with ribbon for celebration, burlap sashes for all the chairs and menu cards.
Something old, new, borrowed and blue?
We actually skipped the something old something new tradition, but had some other fun traditions of our own!
Any advice for brides currently in the planning process?
DIY'ing alot for your wedding is a fantastic way to be creative and put your own stamp on your wedding. It's also a really fun way to get lots of people involved in the wedding! For DIY'ing, make sure to give yourself a hard deadline on when to get your DIY projects done and to realize it's okay if they don't all get finished! Also, no matter how much control you have on the little details of your wedding, it's important not to worry about them on the day of and just have fun! -Melissa, the bride
Event Credits
Photographer: Lisa Renault Photographie // Venue: L'Ambroisie, Espace Canal // Florist: Atelier Carmel // DJ: Louis Desfosses // Invitations: Wilton // Catering: L'Ambroisie // Cake: Rustique Pie Kitchen // Bride's Attire: Christianne Brunelle Couture // Bride's Hair: Oblic Salon Urbain // Groom's Attire: Moore's Clothing // Bridesmaid's Attire: Jealous Bridesmaids
No related posts found.