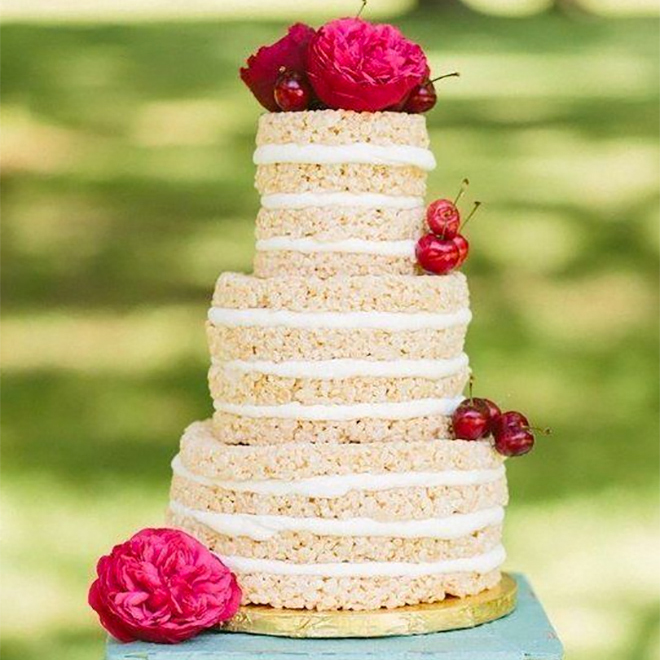 15 DIY-Friendly Wedding Cake Alternatives
Hi DIY babes, it's Lauren from I Love Love Events feeling very hungry as I put this fabulous post together. Today I am sharing 15 amazing alternatives to traditional wedding cake. This trend has been building for a while, for several years, we saw lots and lots of cupcakes, and the dessert de jour is donuts. But the fantastic thing is that ANYTHING goes in the dessert arena these days and this is great news for the DIY bride. Below are several options that you could put together yourself, save a few pennies and in some cases, not even turn on the oven (hello Oreos and Krispy Kremes!). The world of weddings is giving permission to forego the over priced cake in favor of something more creative, more personal and perhaps in theme with the venue, here are a few fabulous ideas!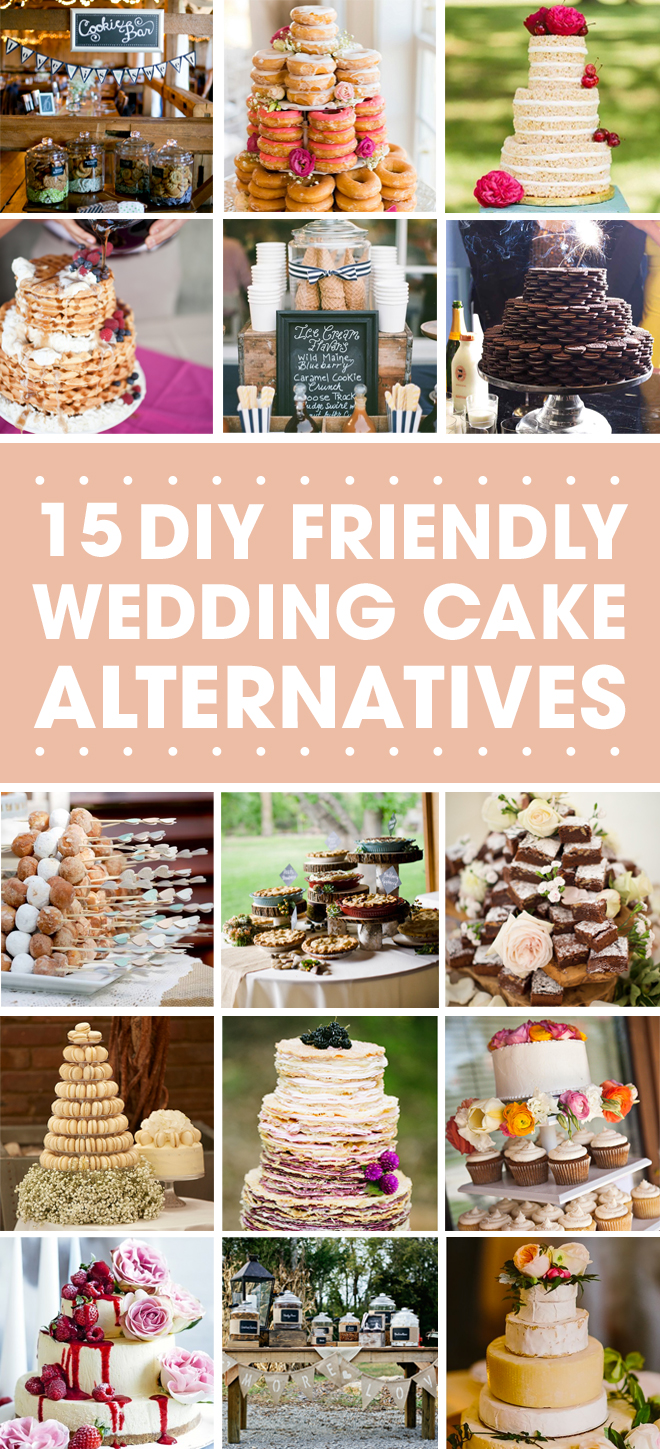 ---
BROWNIE TOWER, CLASSIC ALTERNATIVE TO CUPCAKES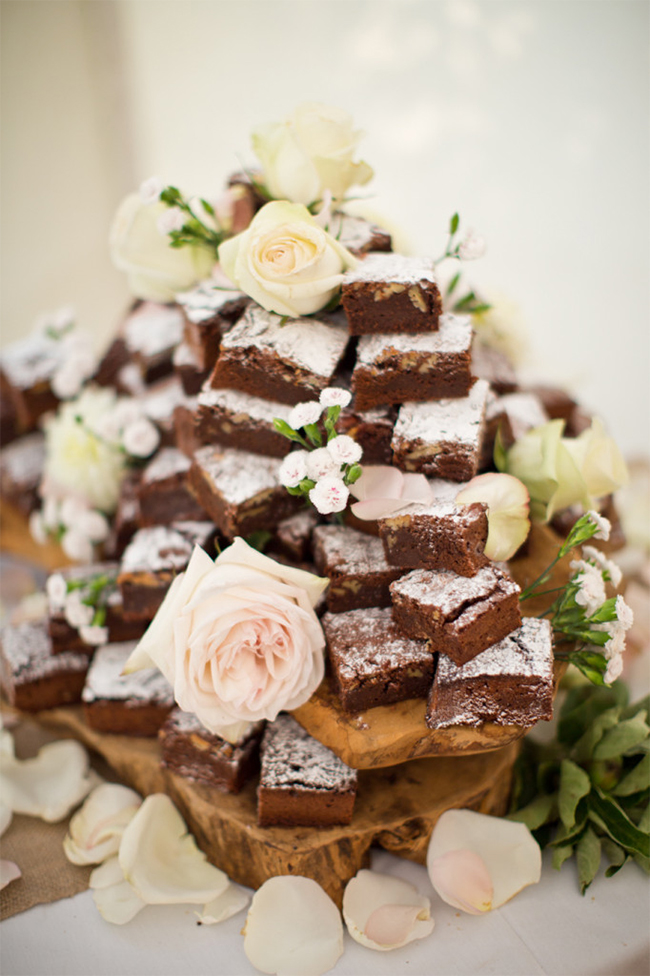 photography: Caught the Light // caterer: Sally Iddles Fabulous Foods // via: Snippet & Ink
---
BAKE AHEAD FOR A DIY COOKIE BAR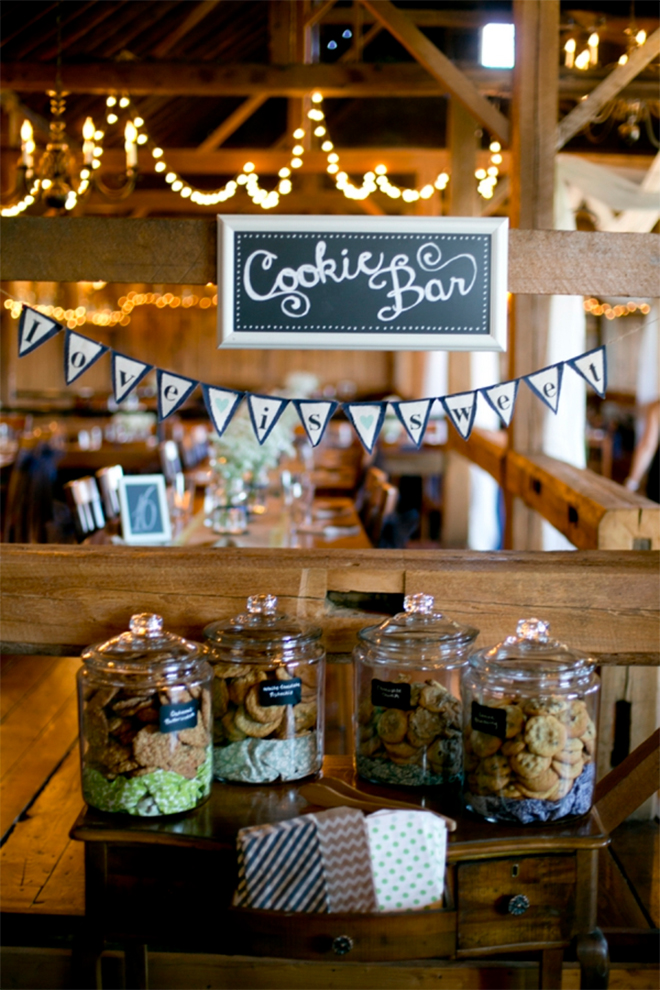 photography: Ampersand Wedding Photography // catering: The Skinny Pancake // via: Something Turquoise
---
EVEN KRISPY KREME DONUTS CAN MAKE A BEAUTIFUL STATEMENT!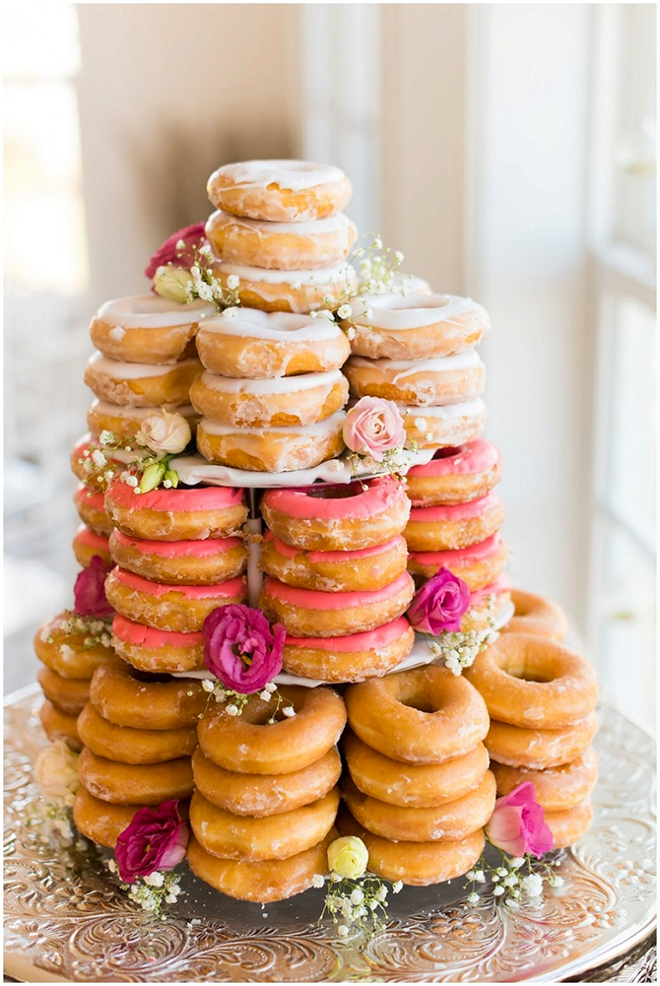 photography: Emily Sacra Photography // donuts: Krispy Kreme // via: The Budget Savvy Bride
---
ALL THE GUESTS WOULD SCREAM FOR AN ICE CREAM BAR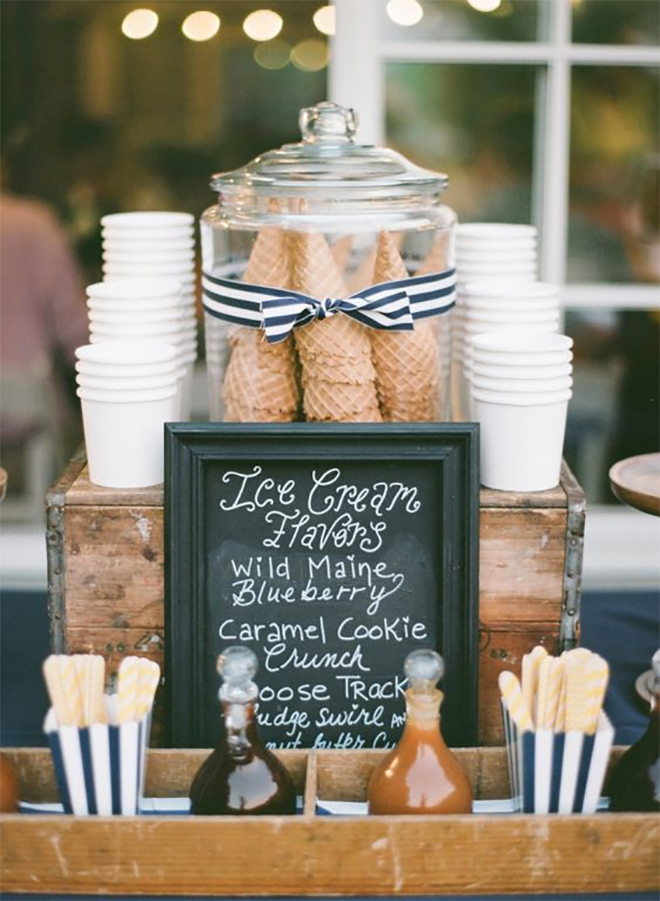 photography:Ruth Eileen Photography // coordination: Black Bow Events // dessert: Nothing Bakes Like a Parrott // via: Style Me Pretty
---
STACK OREOS FOR A BOLD STATEMENT DESSERT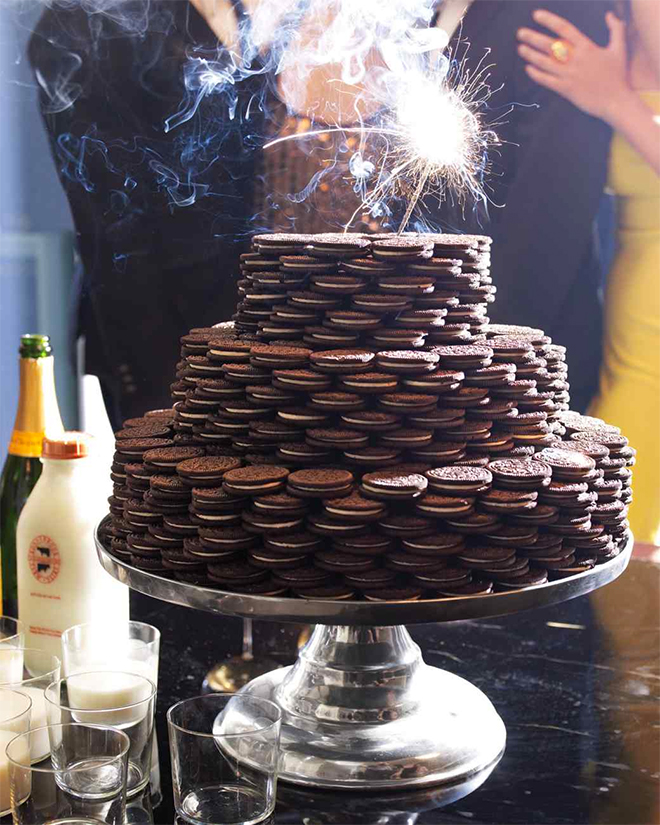 via: Martha Stewart
---
HAVING A BRUNCH WEDDING? HOW ABOUT A WAFFEL CAKE!?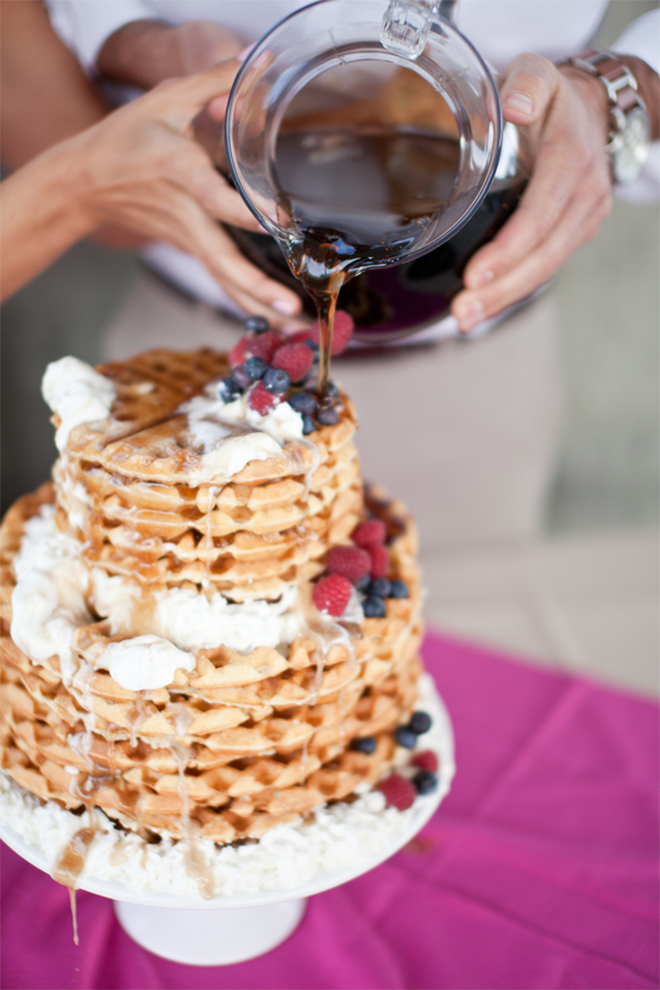 photography: Becca Rillo Photography // event design: Marisa Nicole Weddings // via: Frosted Petticoat
---
DONUT HOLES NEVER LOOKED AS CUTE AS THEY DO ON SKEWERS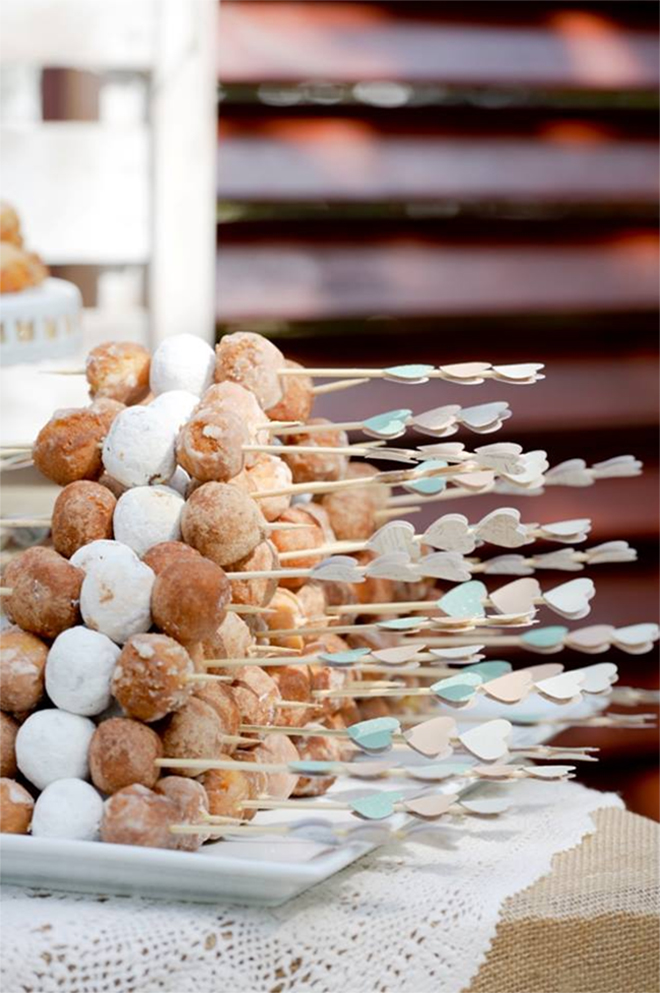 photography: Kenroy Lumsden // sweet styling: Sugar Canvas Cayman // via: Eat Drink Pretty
---
COLORFUL OR NEUTRAL, MACARONS MAKE A BEAUTIFUL TOWER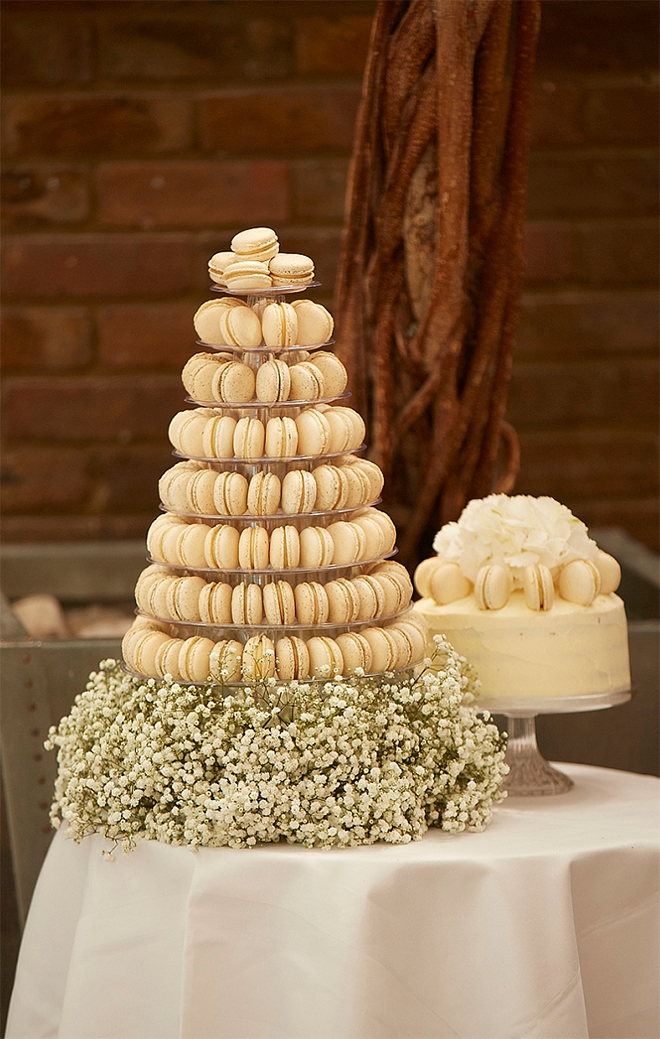 photography: Melvyn Vincent // macaron tower: Agnes de Sucre
---
A MUCH EASIER DIY THAN CAKE, RICE KRISPY TREATS!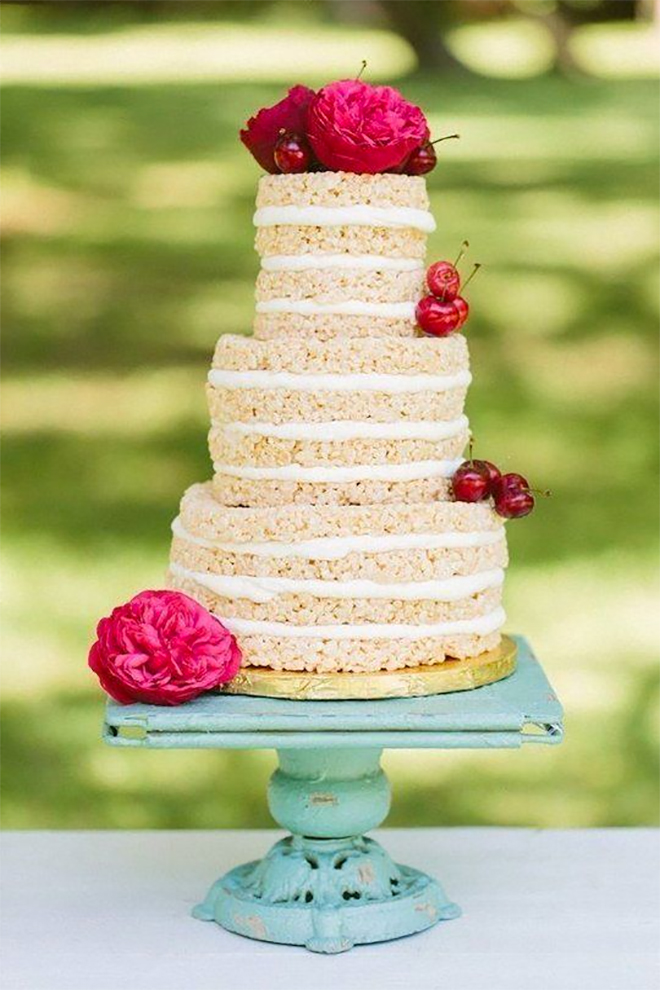 photography: Ashleigh Jayne Photography // styling & coordination: Angela Marie Events // via: Burnetts Boards
---
PICK UP A VARIETY OF PIES AT THE FARMERS MARKET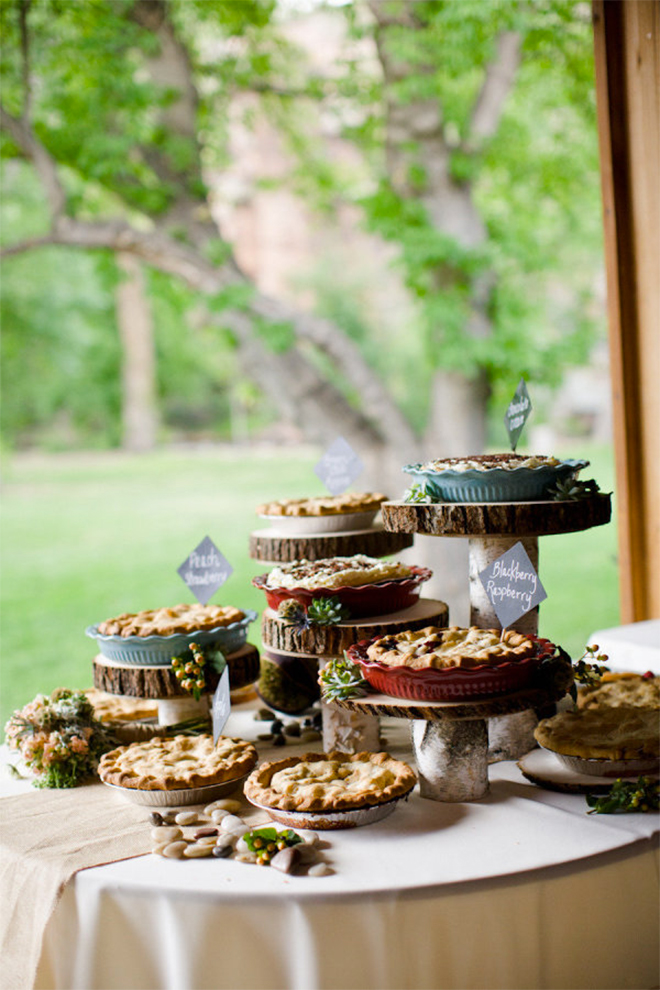 photography: Angie Wilson Photography // event planning: Talia Events // pies: My Mom's Pies // via: Style Me Pretty
---
S'MORES ARE PERFECT FOR A BARN OR CAMP WEDDING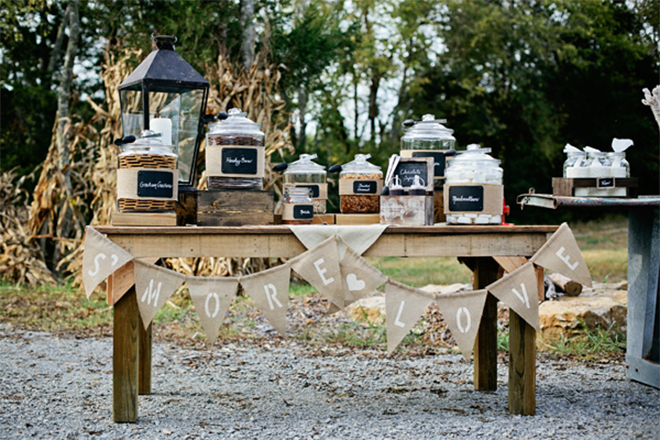 photography: Kristyn Hogan // planner: Catalyst Weddings and Events // via: Southern Weddings
---
ADD A LITTLE EUROPEAN FLARE AND SERVE CHEESE AS DESSERT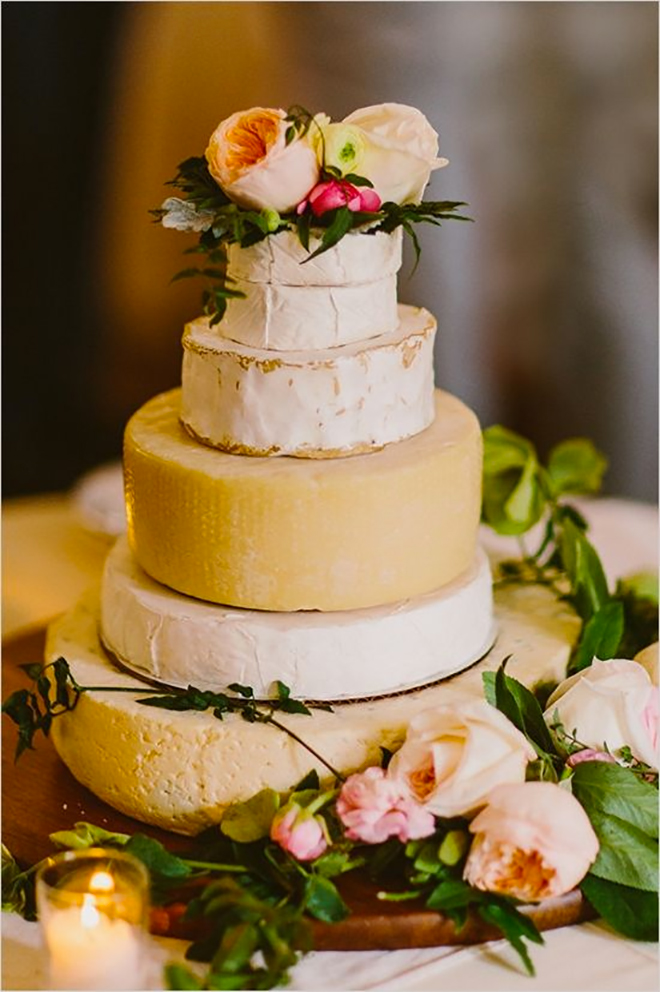 photography: Redfield Photography // catering: Wedge & Fig // via: Wedding Chicks
---
HOW ABOUT A TIERED CHEESECAKE?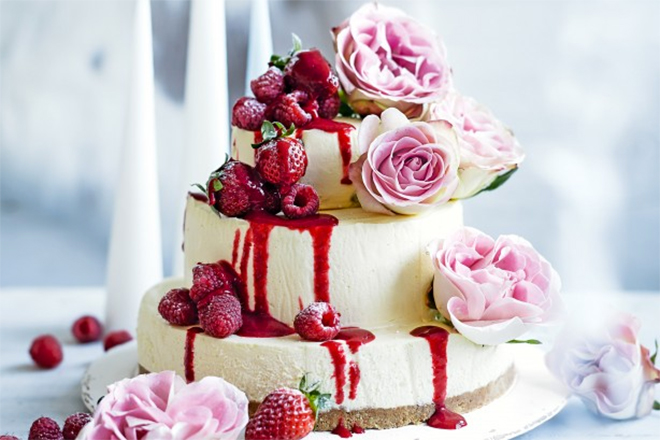 recipe: Taste.com.au // photography: Ben Dearnley
---
AN ALTERNATE TO THE WAFFEL ROUTE, CREPES, OMBRE NO LESS!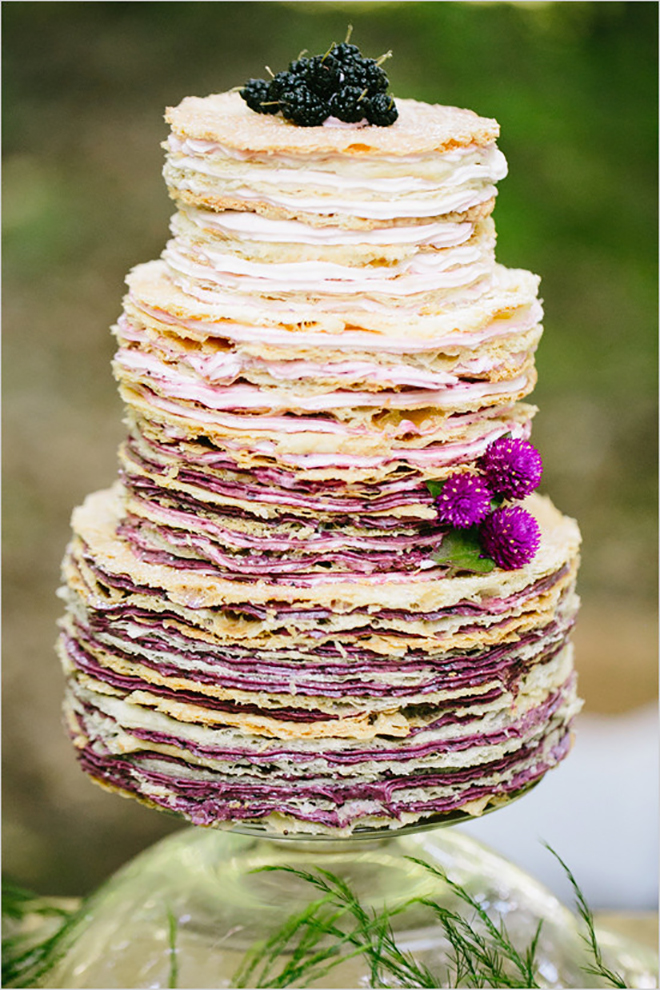 photography: Diane Rodriguez of Spanglish Studios // coordinator: Maria Chavez of Royal Lace Bridal // cake: Crisan Bakery // via: Wedding Chicks
---
THE CLASSIC ALTERNATIVE WILL EVER GO OUT OF STYLE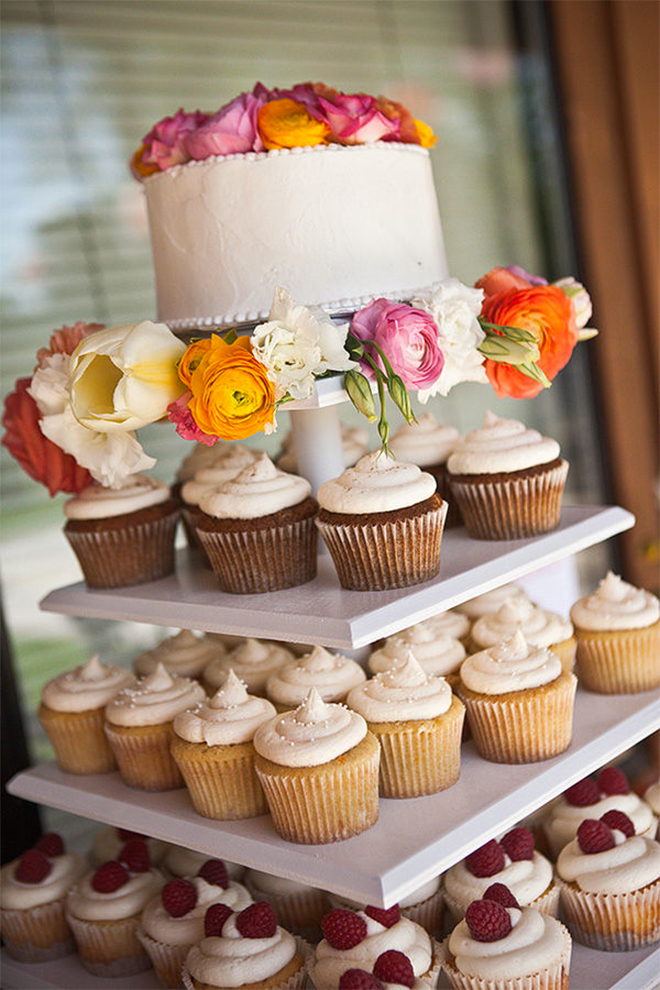 photography: Jen Rodriguez // coordinator: Events Redefined // cupcakes: Clementine Cupcakes // via: Style Me Pretty
---

Lauren Koster is the owner of I Love Love Events, a New York based wedding planning company that specializes in the unique and handmade look. Her eclectic style and modern hipster vibe always has us entranced. We always love when she graces our blog with her monthly "Steal This Style" article. Want to know more? You can personally follow or find her from these links below:
website // blog // instagram // facebook // twitter // pinterest
---
No related posts found.