"Carri & Trip are two of our closest friends in Charleston, so this engagement session is especially meaningful for the both of us! It's the first time we've photographed our own friends since moving to the South and it's in one of our favorite locations in the Low County – beautiful Botany Bay Plantation! Now for a little bit about Carri & Trip! Carri is one of the sweetest, most lovable, thoughtful, levelheaded and encouraging women in my life, so any chance I get to spend time with her is practically sacred to me! Carri co-owns a local wedding planning company here in Charleston, so when we get together, we love to brainstorm about wedding designs and encourage each other with business ideas! She's just the best!! Trip, her adorable fiancé and one of Aaron's best friends, is a playful, sports loving, race car driving fanatic who assists doctors during joint replacement surgeries, so he's kind of a big deal too! Together, these two are a match made in Heaven and a total power couple who just about everyone falls in love with the first time they meet them! Watch out Charleston! Your newest 2016 bride and groom are about to tie the knot and take over the city!" – Aaron and Jillian Photography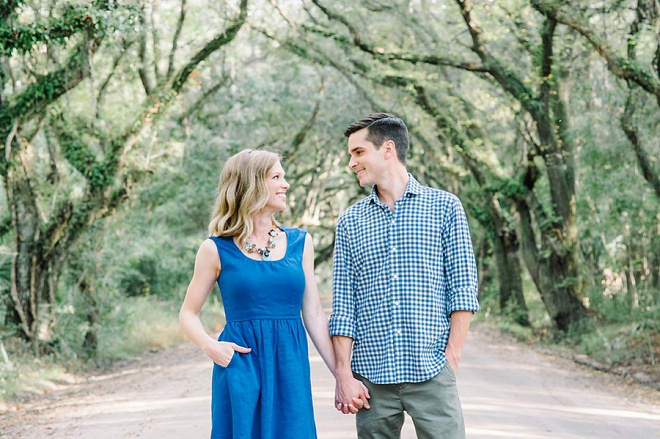 How did you find your photographer?
I am an event planner in Charleston and met Jill and Aaron through a client's wedding a few years ago. Since then, Jill and Aaron became two of our best friends and we just knew they had to photograph our wedding!
What are you DIY-ing for your wedding?
Since I plan weddings for a living, I am planning our whole wedding day from start to finish! I'm really excited to experience working with my favorite vendors from the bride's perspective!
What are you looking forward to the most?
Having all of our friends and family together in one place! – Carri, the bride-to-be