Hey Something Turquoise readers, it's Lauren from I Love Love Events back again! Can you believe it's December and the holiday season is upon us!? I really cannot, but I must have been inspired by the festive season, because today I'm sharing 15 ways to decorate with one of my absolute favorite mediums, twinkle lights!!! Of course you already know that Christmas lights aren't just for the tree in December, 15 doesn't even scratch the surface for all the ways this versatile decoration can be used but it's a great start. All year-round, inside and out, twinkle lights make the perfect romantic and festive decor for wedding lighting. They make photography magic and are a huge statement, often for very little cost, especially if you shop in the next few weeks. Here are a few of my very favorite ways to use holiday lights for your wedding!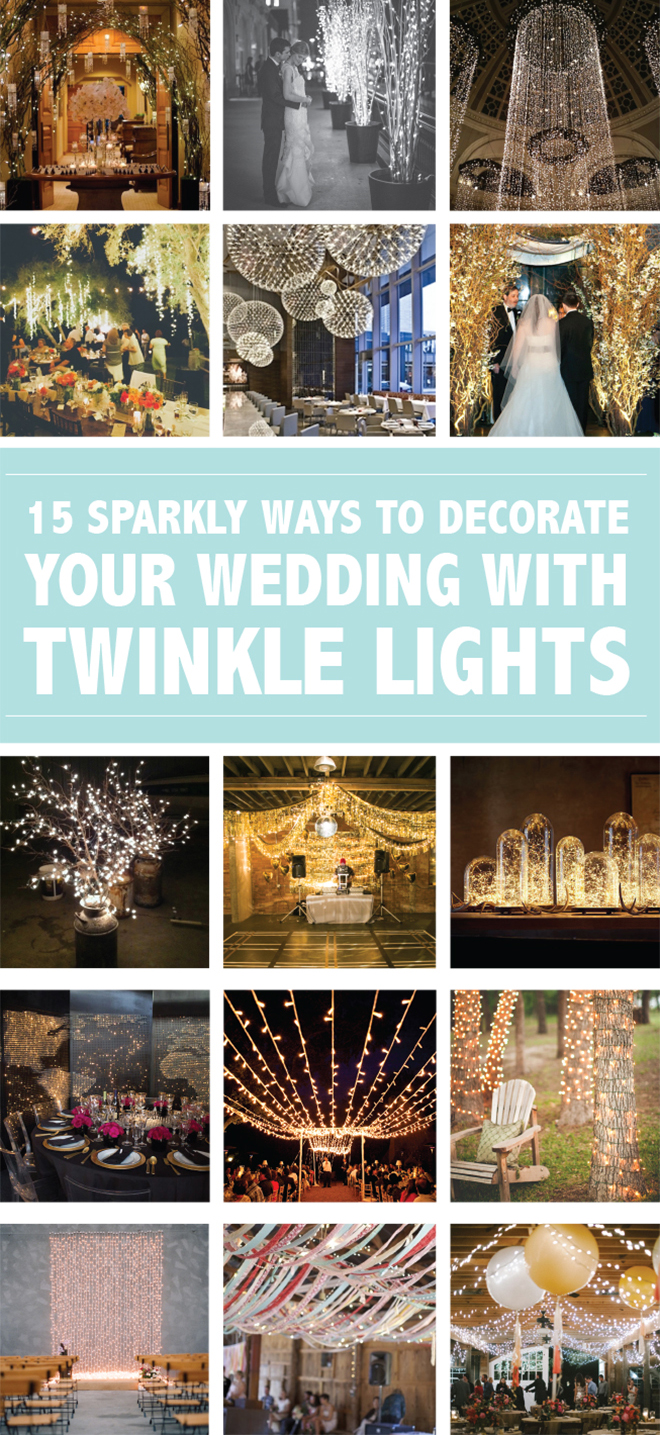 FILL GLASS DOMES OR LANTERNS WITH TWINKLE LIGHTS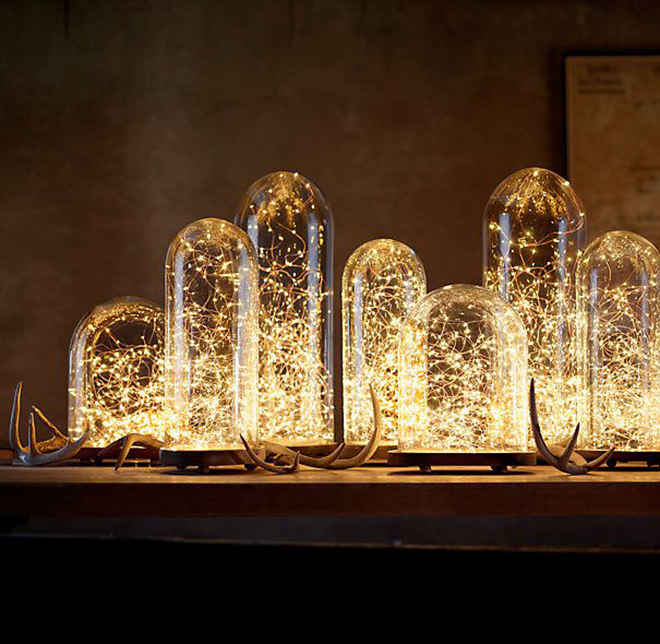 via: Restoration Hardware
---
WRAP YOUR CHUPPAH IN TWINKLE LIGHTS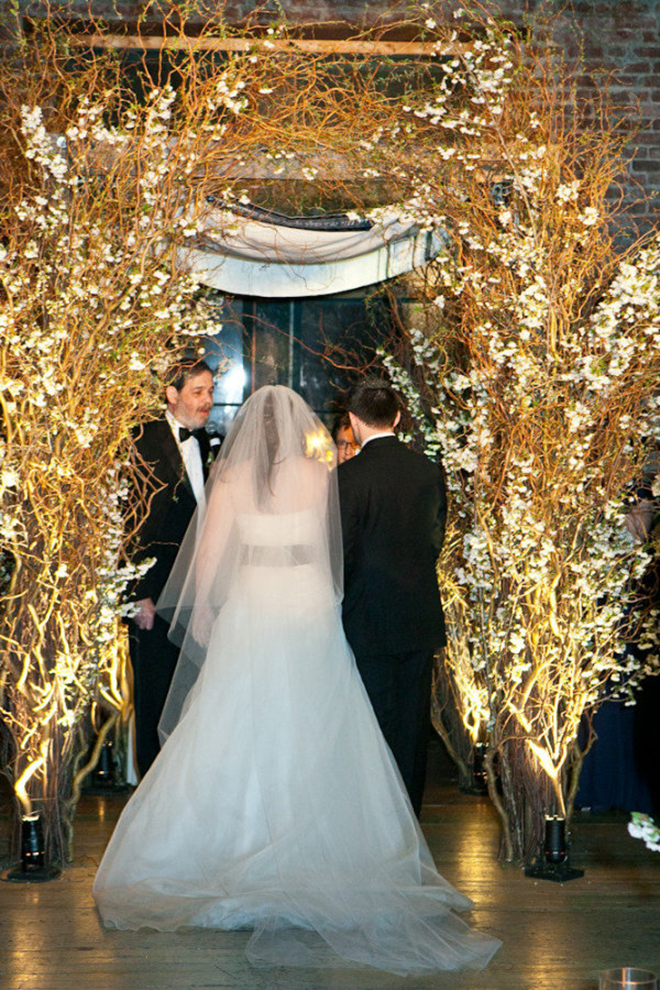 florals: Saipua // design: Loli Events // photography: Jenny Ebert // via: Style Me Pretty
---
LINE THE AISLE OF THE RECEPTION WITH TWINKLE LIGHTS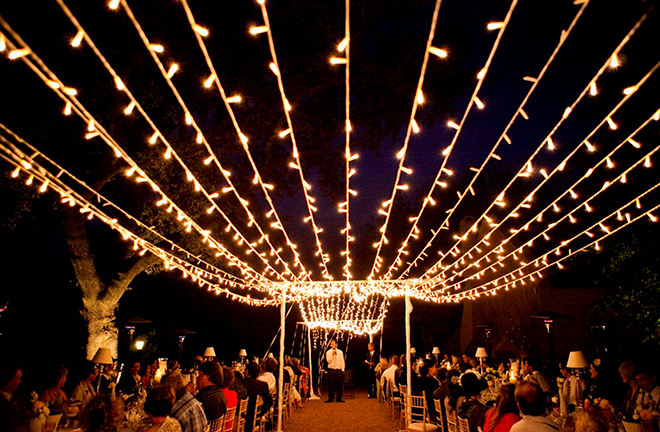 coordinator: Wedding Concepts // photography: Ian Michinson // via: Southbound Bride
---
CASCADING LIGHTS FROM HANGING WREATHS ARE A MESMERIZING DIY IDEA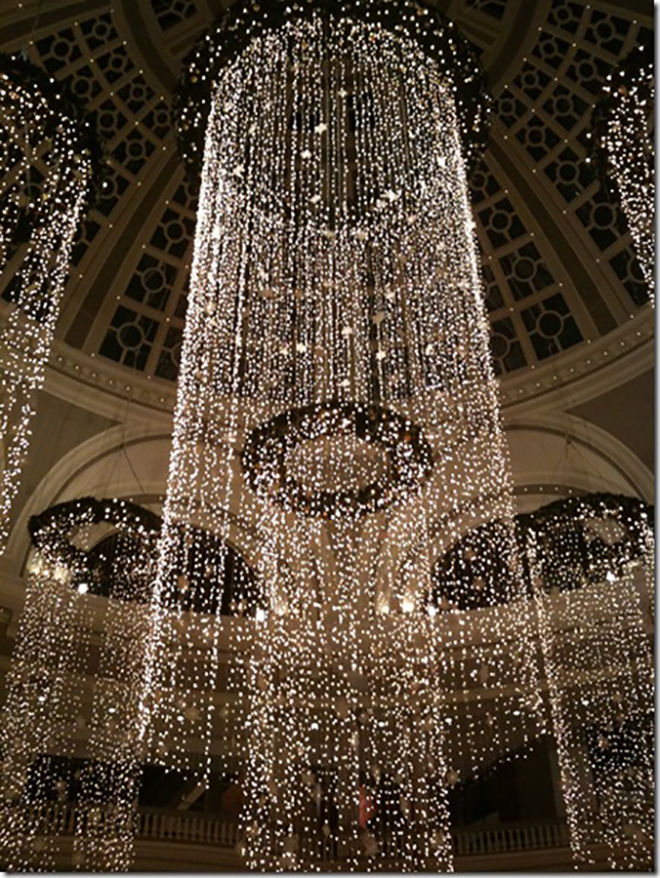 via: Colin Cowie Weddings
---
STRING LIGHTS ON BRANCHES IN MILK CANS FOR BUDGET-FRIENDLY DECOR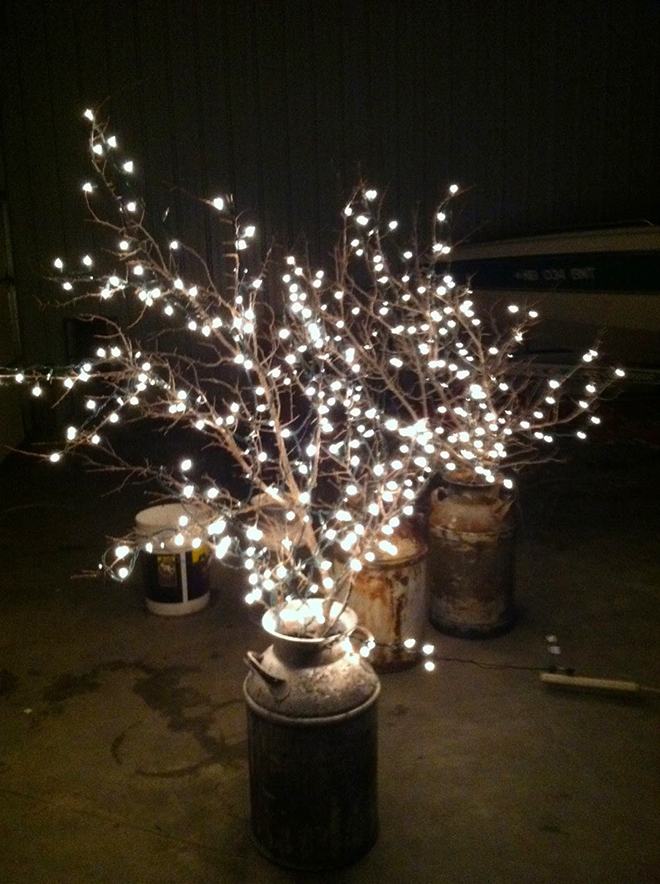 via: DIY Why Pay More
---
USE PEG BOARD AND TWINKLE LIGHTS TO MAKE A LIFE-SIZED LITE BRITE
photography: Nadia Chaudhury// via: BizBash
---
POSE FOR PHOTOS NEXT TO LIT TREES FOR A ROMANTIC LOOK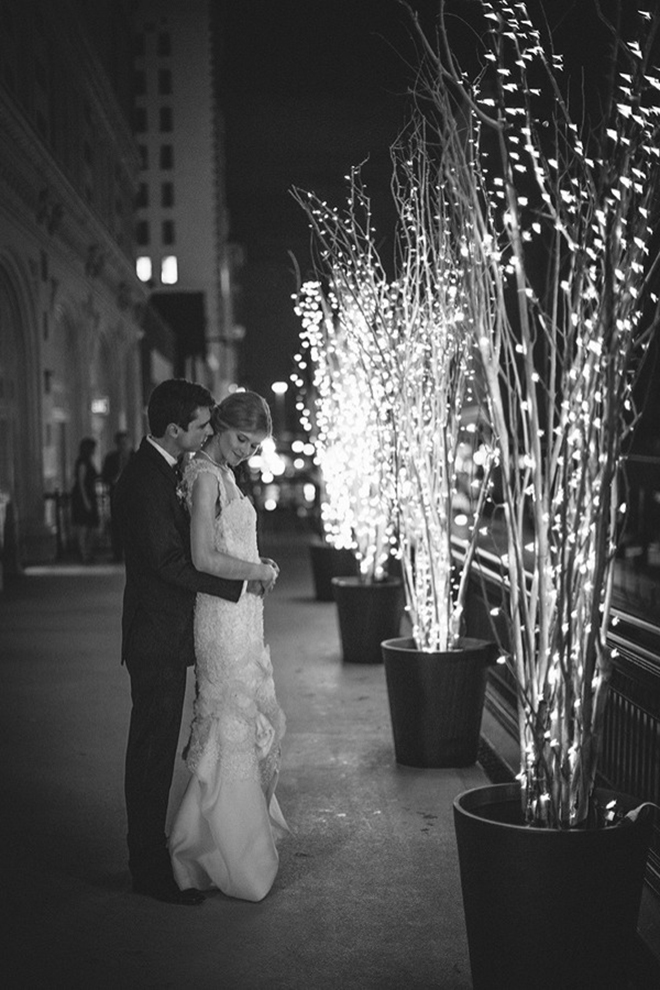 photography: Stefano Choi Photography // florals: Floral Events // via: Style Me Pretty
---
HANG FESTIVE LIGHT BALLS FROM THE CEILING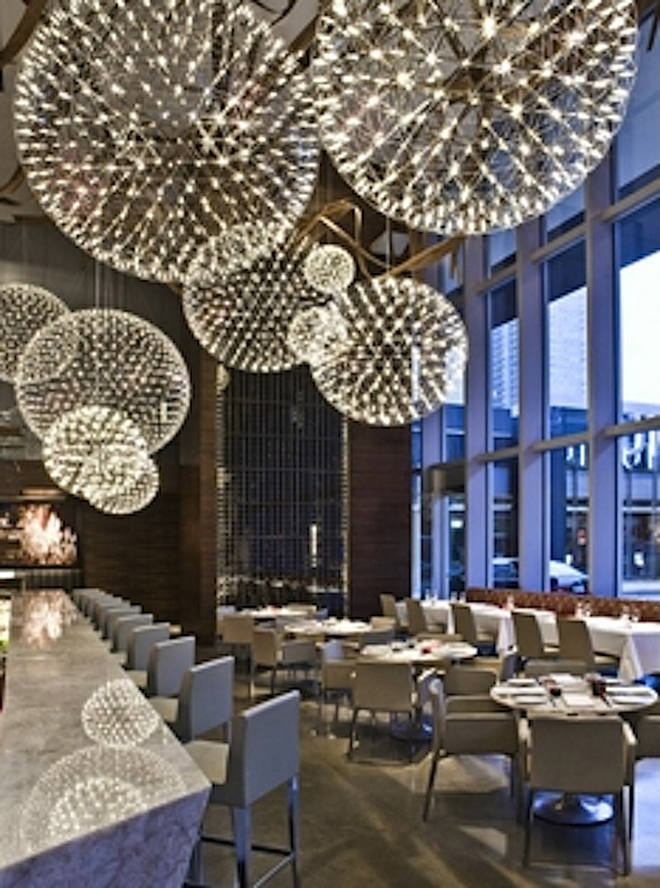 via: Colin Cowie Weddings
---
WELCOME YOUR GUESTS WITH TWINKLY ARCHES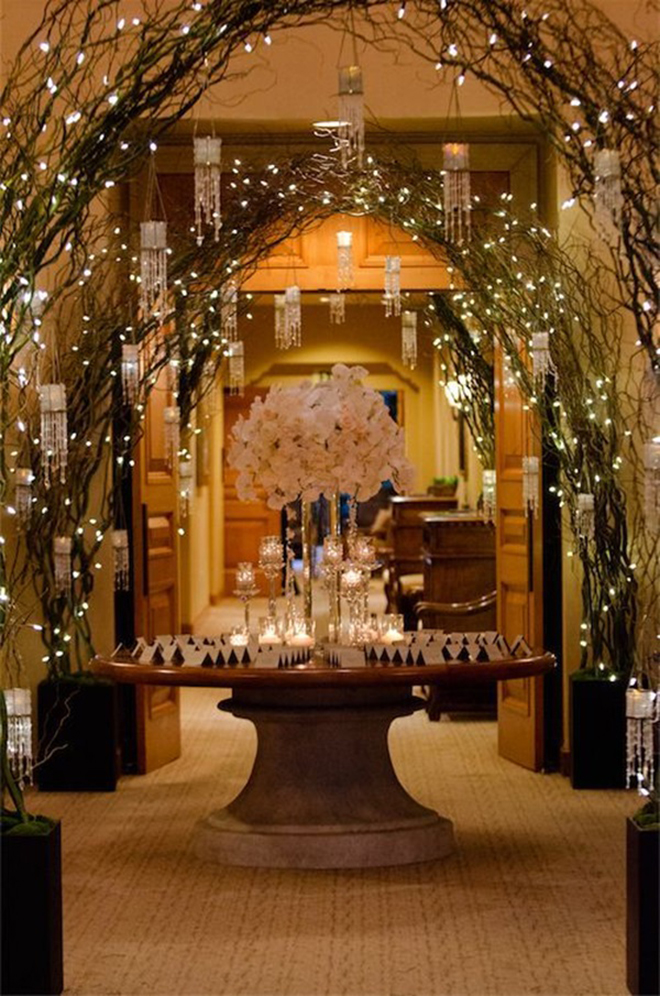 via: Stylish Wife
---
TWINKLE LIGHTS AND METALLIC FRINGE ARE A MATCH MADE IN HEAVEN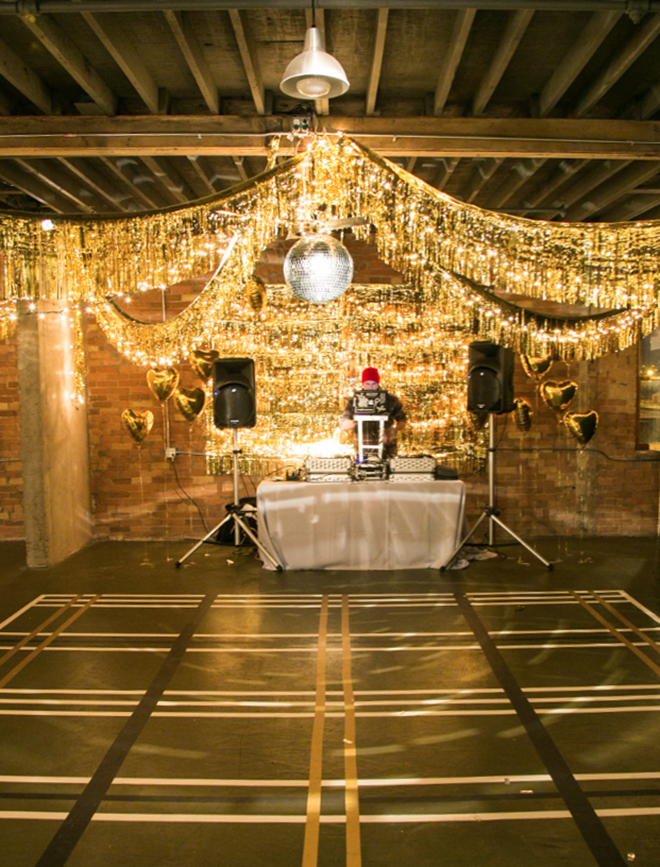 photography: Justin Hackworth // design: Allison Faulkner // via: The Allison Show
---
WRAP THE TREES NEAR YOUR OUTDOOR RECEPTION IN LIGHTS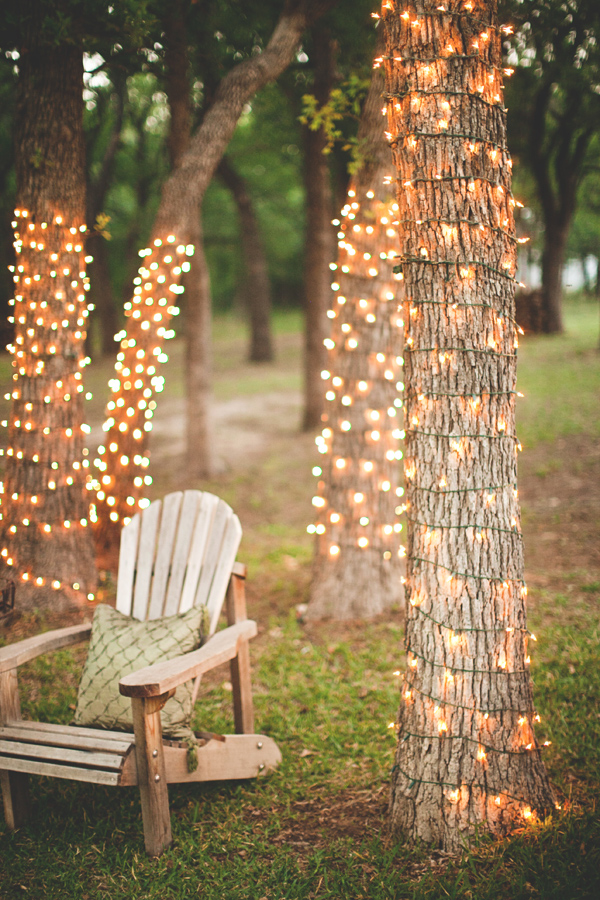 photography: Steven Michael Photography // via: Ruffled
---
DRAPE LIGHTS FROM TREES TO ADD A MAGICAL FEEL TO YOUR RECEPTION
photography:Chaffin Cade // design: Greenwich Floral Design // via: Wedding Chicks
---
A TWINKLE LIGHT BACKDROP IS PHOTOGRAPHY PERFECTION
photography: Braedon Photography // design: Gather Events // via Green Wedding Shoes
---
STRING LIGHTS ALONG WITH RIBBON FOR A SHOT OF COLOR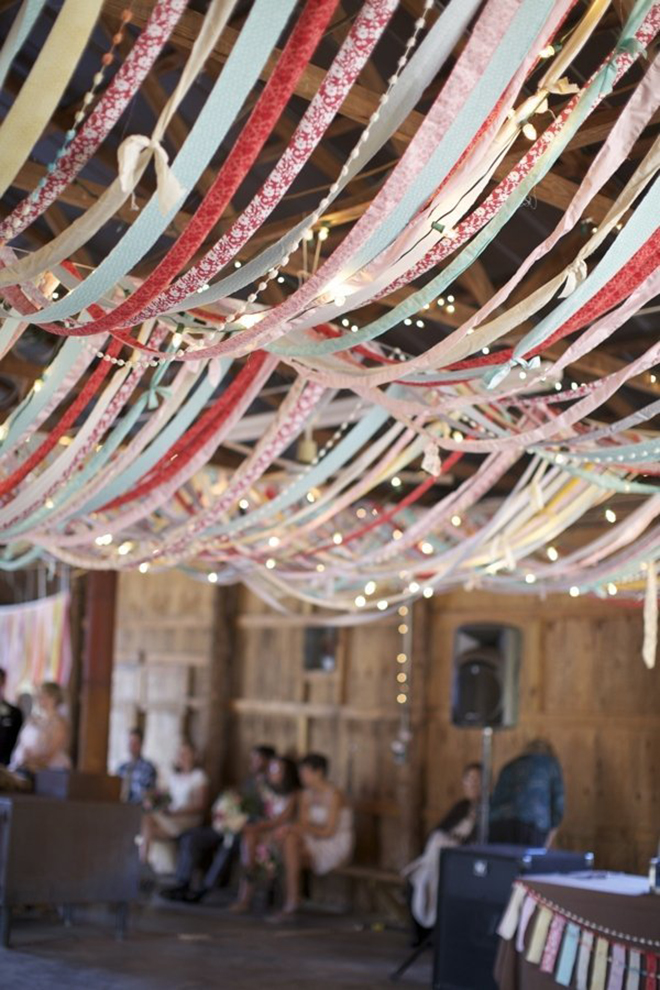 photography: Nathan Russell Photography via: Ruffled
---
LIGHTS AND BALLOONS MAKE FOR WHIMSICAL DECOR
photography: Anna Naphtali Photography // design: Hey Love! Events // via: Style Me Pretty
---

Lauren Koster is the owner of I Love Love Events, a New York based wedding planning company that specializes in the unique and handmade look. Her eclectic style and modern hipster vibe always has us entranced. We always love when she graces our blog with her monthly "Steal This Style" article. Want to know more? You can personally follow or find her from these links below:
website // blog // instagram // facebook // twitter // pinterest
---
No related posts found.